The NBA's Worst Players This Season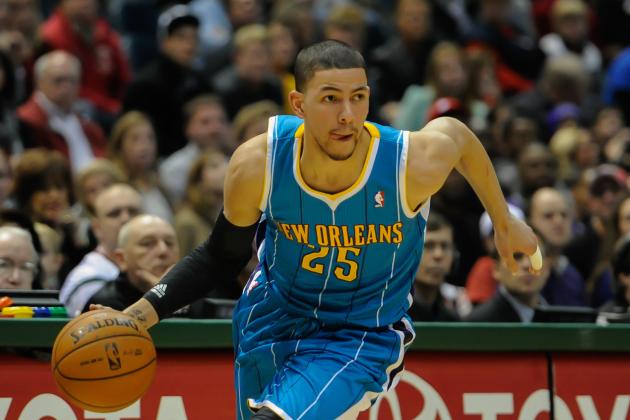 Benny Sieu-USA TODAY Sports

Everybody knows LeBron James and Kevin Durant are among the NBA's best players. If you've been on the Internet for five minutes, you've no doubt read an article or three attesting to that very notion.
But who are the worst?
If the object of playing NBA basketball games is to win, then the very worst players, by definition, would have to be the ones that contribute least to that goal. Obviously, that sounds simplistic, but when you're parsing through elite, world-class athletes to determine who's technically "bad," you've got to set parameters somewhere.
For our purposes, two over-arching stats will be most important in our quest: win shares and PER.
Essentially, win shares measure how many wins a player's offensive and defensive performances contribute to his team. You can read a detailed explanation of how it's calculated here.
Suffice it to say, everything a player does on the court (for better or worse) shows up in his win shares. And if a player is particularly bad over a larger share of minutes, his win shares will be low—and in some cases—negative numbers.
The second metric we'll use is PER, another catch-all number with which even the most statistically disinclined NBA fans are now familiar. It also accounts for all of a player's positive and negative accomplishments, but it's different from win shares in that it is a per-minute figure.
And don't worry, we'll still discuss the basics in our analysis. You know, points, rebounds, field-goal percentage and even the "eye test."
Finally, we've set a minimum minute requirement of 500. We're looking for the biggest negative impacts, so guys who have played just a couple of games or a few minutes really don't qualify.
Believe it or not, we've actually ranked these guys, so hold your nose. This list is going to stink.
*All stats accurate through games played Jan. 1, 2013.
**Win shares and PER stats via basketball-reference.com
Begin Slideshow

»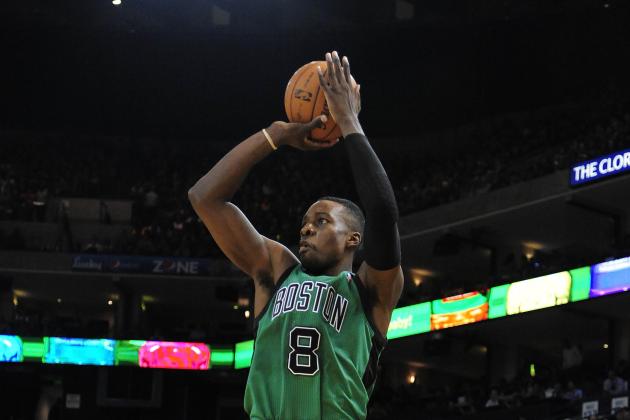 USA TODAY Sports

Andrea Bargnani, PF, Toronto Raptors
There's a good case for moving Andrea Bargnani into the top 10 here, if only because his ridiculous salary hurts his team's pocketbook almost as badly as his play does on the court. He's out with an elbow injury for the Raptors, who are playing much better in his absence.
Sebastian Telfair, PG, Phoenix Suns
Sebastian Telfair has managed to stick around in the league for a surprisingly long time, despite his inability to shoot, defend or make his teammates better. 37 percent shooting from a guard is bad, but we're going to see much worse before we're done here.
Jeff Green, SF, Boston Celtics

The Boston Celtics rewarded Jeff Green with a shiny new contract this past offseason, and he's given them 710 minutes of horrendous play. He doesn't rebound well, can't shoot (41 percent from the field) and has 44 turnovers against 25 assists this year.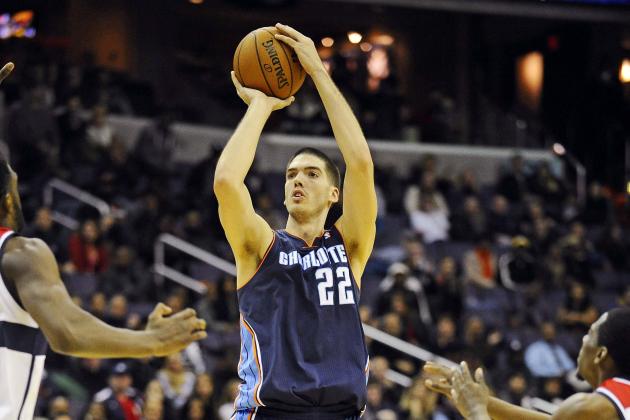 Brad Mills-USA TODAY Sports

Team: Charlotte Bobcats
Position: PF
Win Shares: 0.2
PER: 12.4
If someone could explain why Bobcats coach Mike Dunlap fancies Mullens as a stretch-4, we'd really appreciate it. Technically, he does play the power forward position, but his 30-percent shooting from long distance hardly makes any opposing bigs feel the need to cover him on the perimeter.
Of players who have taken 100 or more three-point shots this year, Mullens' accuracy rate is the fifth-worst mark in the NBA.
Aside from a whole bunch of errant shots, Charlotte's gunner has more turnovers than assists. That's a remarkable feat for a catch-and-shoot player who doesn't typically get himself into trouble by driving.
Finally, as will be the case with most of the remaining players on this list, Mullens is a terrible defender.
All that and he's only No. 10. Yeah, it's going to get ugly.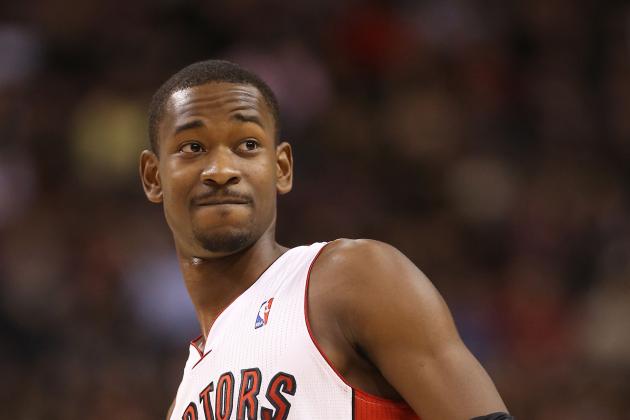 Tom Szczerbowski-USA TODAY Sports

Team: Toronto Raptors
Position: SG
Win Shares: 0.2
PER: 10.8
Ross barely makes our 500-minute cutoff, and he's still got room to improve. But there's no getting around the fact that he's been one of the least valuable players in the league this year.
He's a terrible ball-handler and doesn't show any sort of creativity on the wing, which contributes to his abysmal free-throw rate. No player with his athleticism should get to the line just 13 times in 29 games.
His perimeter stroke could improve, but at the moment, he's shooting just 41 percent from the floor and 31 percent from beyond the arc. Couple those figures with his inability to pass and it's no wonder that the Raptors score about three more points per 100 possessions when he's on the bench.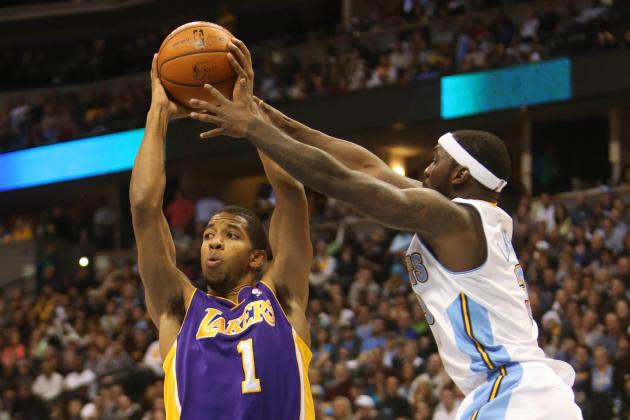 USA TODAY Sports

Team: Los Angeles Lakers
Position: PG
Win Shares: 0.2
PER: 8.3
The return of Steve Nash didn't just give the Lakers a huge boost because of the two-time MVP's understanding of Mike D'Antoni's offense; it also took Darius Morris off the floor.
Well, at least it should have.
Despite Nash's presence, D'Antoni continues to dabble with Morris as an occasional starter at shooting guard and still plays him off of the bench in spurts. To be as fair to Morris as possible, he has proven over a small sample size that he can knock down a three, which is something the Lakers desperately need.
Other than his 40 percent shooting from beyond the arc, Morris is a massive negative, though. He doesn't facilitate or defend, and he has regressed from the field and free-throw line this year, despite increased minutes.
If you needed further proof the Morris belongs here, just try to wrap your mind around the way the Lakers are pining for the return of the entirely mediocre Steve Blake. That tells you all you need to know.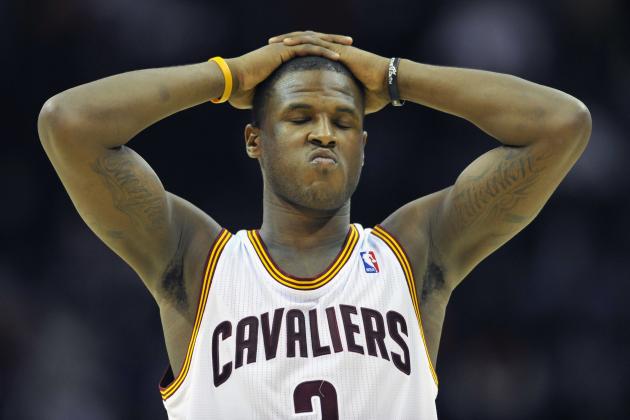 USA TODAY Sports

Team: Cleveland Cavaliers
Position: SG
Win Shares: 0.1
PER: 11.3
We're ready for the backlash from Dion Waiters' fans, and we're armed with cold, hard facts.
Fact 1: Waiters is shooting an abysmal 36 percent from the field and 32 percent from long range.
Fact 2: The Cavs give up about 3.5 more points per 100 possessions when he's on the floor.
Fact 3: Waiters took a major step back in the month of December, as his shooting percentages dipped across the board.
Fact 4: Waiters ranks 76th in PER among shooting guards who have played at least 500 minutes this season.
Opinion 1: Waiters is young and he's stuck on a terrible team, which means it's hard to gauge whether his production is an adequate reflection of his true talent. It's a cliché, but it's still too early to know what kind of player he'll be down the road. One thing's for sure, though: he's been absolutely terrible this season.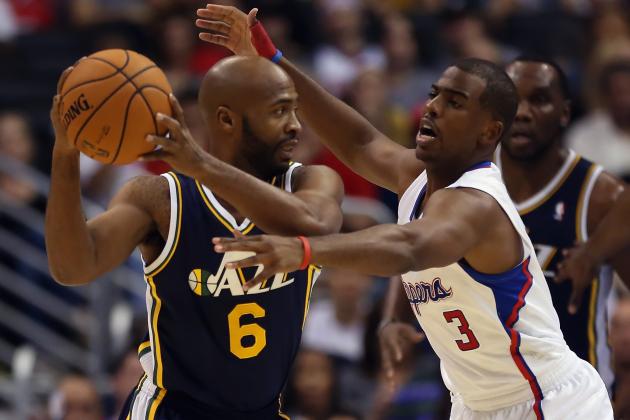 Jeff Gross/Getty Images

Team: Utah Jazz
Position: PG
Win Shares: 0.1
PER: 9.7
Don't worry, we're wondering the same thing you are: How is Jamaal Tinsley still in the league, let alone getting enough minutes to qualify for this list?
The answer is that the Jazz have been without Mo Williams for a while and Tinsley is just about the only option they've got (although it would be hard for Earl Watson to do much worse).
The 34-year-old veteran has a reputation for being a slick passer, but what people always seem to forget is that he's a true turnover machine. This year, only the San Antonio Spurs' Nando de Colo has a higher turnover rate among point guards than Tinsley.
And of course, everybody knows Tinsley is a dreadful shooter. Witness his 33 percent field-goal conversion rate. Essentially, teams don't have to guard him on the perimeter, and he's not quick enough to penetrate anymore, so the Jazz are practically playing four-on-five when he's out there.
Not good.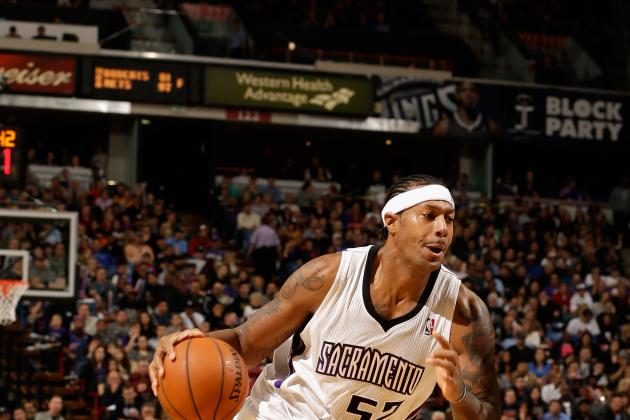 Ezra Shaw/Getty Images

Team: Sacramento Kings
Position: PF
Win Shares: -0.2
PER: 10.1
James Johnson is our first player with a negative win shares figure, but don't worry, things will get even worse from here on in.
The Kings' forward has actually played more recently, thanks to a slight uptick in production, but his per-40 minute averages are still a joke.
Obviously, no team would ever let him see the court for that long, but just to paint a picture, here's what his average stat line would be if he saw the court as much as someone like Luol Deng: 9.8 points, 5.5 rebounds, 2.5 assists, 2.7 turnovers.
Get the idea?
Johnson is 6'9" and nearly 250 pounds, but he somehow shoots just 37 percent from the floor and hardly ever gets himself to the line. If you've ever watched him play, it's obvious that his overly aggressive nature and failure to recognize that he should never shoot the ball outside of the key are the main reasons for his ugly offensive numbers.
Don't worry, though, the Kings are famous for their history of rehabilitating players with poor shot selection…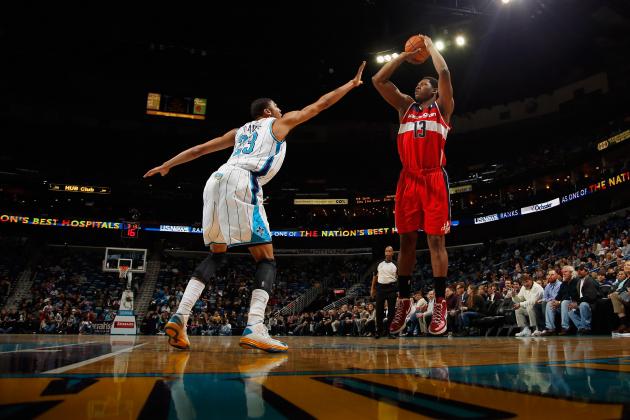 Chris Graythen/Getty Images

Team: Washington Wizards
Position: PF
Win Shares: -0.4
PER: 10.9
There's actually a lot to like about Kevin Seraphin. He's got great size, a nice touch from the mid-range area and the potential to become a very good shot-blocker at the 4.
Unfortunately, the measurable things Seraphin does on the court make him a stat-head's nightmare. In short, he doesn't hit threes and he never, ever gets to the line. Players with profiles like that need to hit an outrageous percentage of their field-goal attempts to retain any offensive value, and Seraphin's 45 percent shooting just isn't good enough.
That's not the worst of it, though.
This season, the Wizards have been astronomically better on defense with Seraphin on the bench than they've been with him on the floor. When he's out there, Washington surrenders a horrible 110 points per 100 possessions. When he's sitting, the Wizards yield just 101 points per 100 possessions. Few NBA players have had a more crushing effect on their team's defense this season.
Until Seraphin learns how to use his bulk to draw fouls and does something on defense besides swipe at every shot, he's going to be a fixture on this list.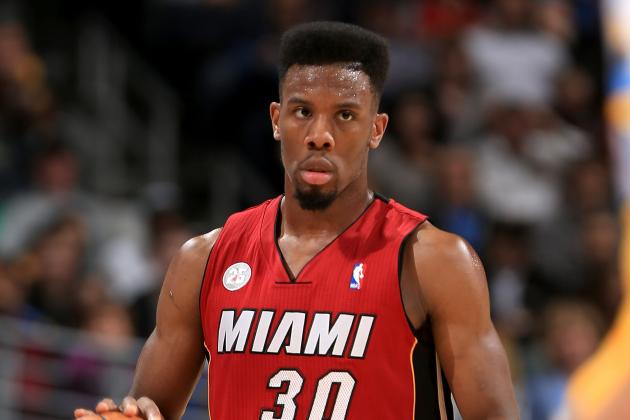 Doug Pensinger/Getty Images

Team: Miami Heat
Position: PG
Win Shares: -0.4
PER: 5.2
Full disclosure: it was really tempting to rank Norris Cole as the worst player in the NBA. The only thing that saved him was the fact that the two players ahead of him have played significantly more minutes, and have thereby had much larger cumulative impacts on their teams. Anyway, on to the analysis.
Cole deserves credit for improving his assist rate over last year, but otherwise, he's undergone a universal regression.
As a scorer, Cole disappoints. He averages just 9.4 points per 40 minutes and he's knocking down just 37 percent of his shots.
And as a ball-handler, he's making everyone question whether he really was a point guard at Cleveland State. The guy turns the ball over at an extremely high pace, and even though we highlighted his improved assist rate, he still averages just 4.3 dimes per 40 minutes.
The only guy happy about Cole's awful performance is Mario Chalmers, who can play as poorly as he wants without fear of losing minutes to his backup.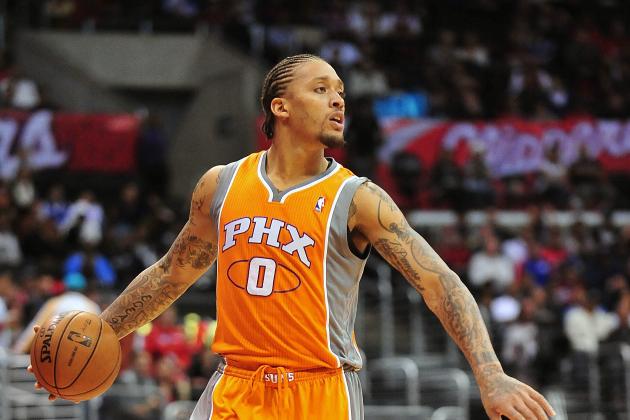 Gary A. Vasquez-USA TODAY Sports

Team: Phoenix Suns
Position: SF
Win Shares: -0.9
PER: 10.0
It's been a rough season for Michael Beasley, although it started with a brand new $18 million contract from the Phoenix Suns. That money, and the accompanying expectations, set the stage for the most disappointing year of Beasley's wholly unsatisfying career.
In terms of sheer volume, Beasley has had a staggering negative impact on his team's offensive performance. He has taken 319 shots this year at a conversion rate of 37 percent. (It seems like everyone on this list is shooting 37 percent, doesn't it?) From an offensive efficiency standpoint, that's a team-killing stat.
Numbers aside, it's the way Beasley uses possessions that really hurts the Suns. He essentially looks to shoot every time he touches the ball, but he tends to favor the path of least resistance at all costs. That means his looks are primarily contested jumpers inside the three-point line, which we should all know by now are the worst shots a player can take.
If the lack of on-court production weren't enough, Beasley's been singled out as a "toxic" locker-room presence as well. So basically, he's giving the Suns the worst of both worlds.
Kevin Jairaj-USA TODAY Sports

Team: New Orleans Hornets
Position: PG/SG
Win Shares: -0.7
PER: 6.6
So, should we congratulate Rivers? Maybe get him a gift?
It's hard to know how to reward a player for topping our countdown, but maybe we can start by complimenting him on the lone aspect of his game that rates as "league-average."
Okay, here goes: Congratulations, Austin! You shoot nearly 36 percent from three-point range, which is actually not terrible.
Now that we've gotten that out of the way, we can join the stats community and Hornets fans who have been piling on Rivers for his shockingly awful performance this year.
Critiquing Rivers is pretty simple, really. He just doesn't do anything well. He can't finish at the rim, doesn't set up his teammates and fails to impact the game in any other positively meaningful ways.
Take his game against the Toronto Raptors on Dec. 28 as an example. Rivers played 41 minutes, scored 11 points on 12 shots, missed the only two free throws he took and registered just one assist against three turnovers. It's truly amazing that a player could log that many minutes, handle the ball a ton, but still have such minimal impact on the game.
Watch a Hornets game and you'll understand, though. Rivers essentially pounds the dribble as he looks for driving lanes and often gets himself stuck after eating up a good chunk of the shot clock. He'll then get rid of the rock (if he hasn't turned it over), forcing someone else to make a play. It's maddening.
As a guard drafted in the lottery, Rivers was supposed to be able to score and facilitate.
He's done neither.
Rivers is young enough to work himself off of this list in the future, but only if his game undergoes some major changes. For now, he's got the undesirable distinction of being the worst player in the NBA.