Power Ranking the Fighters from the Alliance Gym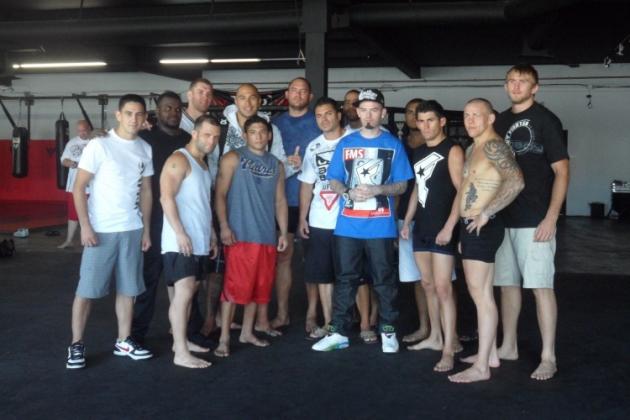 alliancegym.com
The brain child of Brandon Vera, The Alliance Training Center, is a well-oiled machine that's been producing great fighters for years now. The list of active participants in the gym features many well-known names as well as a few lesser-known guys.
It's quite a mixture of talent that features everything from UFC champions to guys who've participated in Bellator tournaments. There's Americans, Englishmen and even a Swede who call The Alliance home.
The mixture of cultures, fighters and styles is part of what makes the gym one of the very best on the West Coast and one of the best in the nation. Even though the gym requires its members to check their ego at the door in an effort to help out the entire team, that doesn't stop fans from wondering who is the the top dog behind the closed doors.
Which fighter ranks higher than the others? Read on to find out more. Scoring was based on previous success and where the fighter ranks now; potential for moving up the ranks played a small factor
Begin Slideshow

»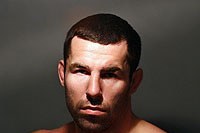 sherdog.com
Although no longer with the company, Tomasz Drawl debuted in the UFC back in 2007. He lost to Thiago Silva and would not fight again for more than a year due to knee surgery.
When Drwal returned to the UFC he racked up three straight victories, including a submission of Drew McFedries and a Knockout of the Night performance against Mike Ciesnolevicz. However, that run of good fortune came to an end when Drwal dropped two straight in the Octagon, forcing the UFC to release him.
Since being cut from the promotion Drwal has won back-to-back fights in his native Poland but hasn't competed since November 2011.
Drwal has been inactive for quite some time, and at the age of 30, the door for Drwal's MMA career is beginning to close.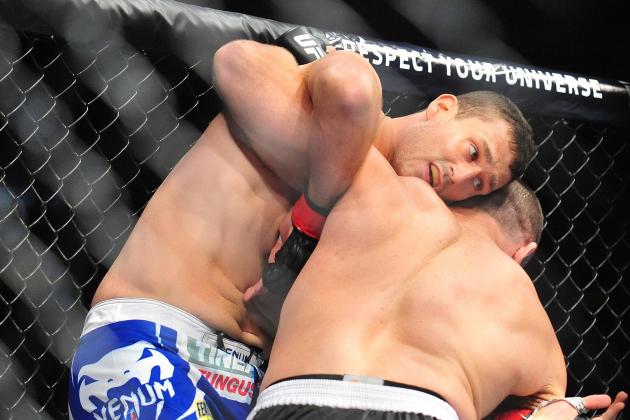 Gary A. Vasquez-USA TODAY Sports

"Untapped potential" is a phrase that could be used to describe Phil De Fries. The Englishman began his pre-UFC tenure by amassing a 7-0-1 mark while competing in England.
De Fries made his UFC debut at UFC 138 and faced fellow Brit Rob Broughton. After three tough rounds of fighting, De Fries was declared the victor via unanimous decision. After the Broughton fight, De Fries faced former Golden Gloves winner Stipe Miocic in February 2012.
De Fries would suffer his first MMA defeat via KO in the first round. He was able to rebound by defeating the former strongman competitor Oli Thompson in August and won the fight via unanimous decision. Recently De Fries saw his early success in his fight with Todd Duffee go to waste as Duffee secured a TKO finish in the first round.
The Englishman is known for having a great ground game, and working with guys like Lloyd Irvin will certainly help round out his skills, but De Fries needs to perform more consistently in the UFC if he wants to stay in the promotion.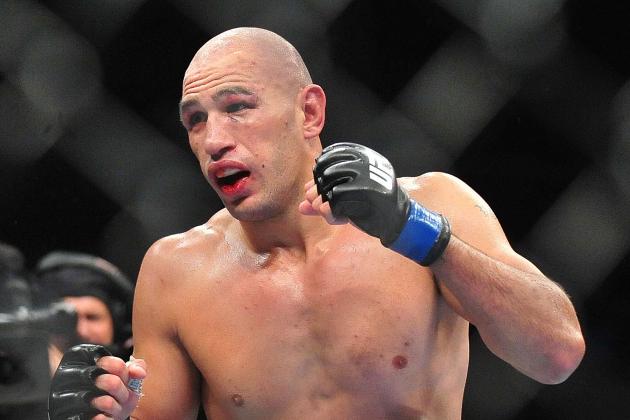 Gary A. Vasquez-USA TODAY Sports

Brandon Vera at one point in his career likely would've been near the top of this list. But as we all know, Vera's hopes and dreams came crashing down after his shocking victory over Frank Mir at UFC 65.
Vera became embattled in a contract dispute with the UFC and after returning to the Octagon, Vera has never seemed like the fighter whose claims of capturing both heavyweight and light heavyweight titles seemed like a real possibility. Vera hit a big rough patch from 2009-2011, losing all of his fights (his loss against Thiago Silva was overturned to a NC) until his victory over Elliot Marshall at UFC 137.
In one of the strangest moves Dana White has ever made, he announced that whoever impressed the most in the two fights with Mauricio Rua vs. Vera or Lyoto Machida vs. Ryan Bader would be awarded a future title shot. Vera came into the bout with low expectations placed upon him by fans but put on perhaps one of his greatest performances despite the loss.
Vera still has all the talent to be a dangerous fighter but has likely seen the end of his title-challenging days at 35 years of age.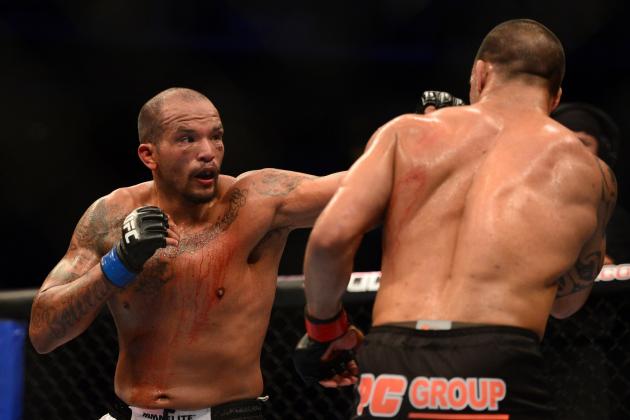 Kyle Terada-USA TODAY Sports

Joey Beltran's chin may be the closest thing to adamantium as humanly possible. The man simply won't stop coming forward despite the amount of punishment he receives.
It's a quality that has endeared Beltran to a number of UFC fans and certainly to Dana White. Although always putting on exciting fights, Beltran only managed a 3-4 record in his first UFC run. It only took one victory outside the Octagon, however, for Beltran to get a call back from the UFC.
Since dropping to light heavyweight, Beltran has gone 1-1, including his recent victory over Igor Pokrajac in December 2012. A two-time Fight of the Night winner, Beltran will always be ready to put on a show for fans but as of now, I can't see him putting anything together that closely resembles a title run in the UFC.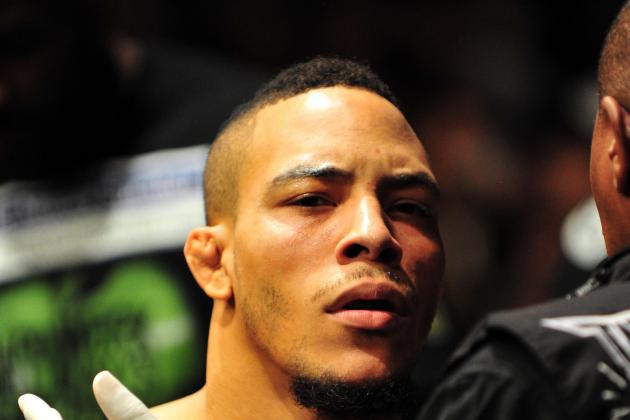 Don McPeak-USA TODAY Sports

Mike Easton has become one of the more talented prospects in the UFC recently. With the bantamweight division in a state of flux due to Dominick Cruz's injury and Renan Barao as interim champion, Easton could see himself rise from prospect to contender in 2013.
I'm sure "The Hulk" will be wanting to get back in the Octagon very soon after suffering his first true defeat (Easton's first loss was due to a broken arm suffered from blocking a head kick) in December 2012 against Raphael Assuncao. The loss snapped a three-fight winning streak that included a win over perennial top contender Ivan Menjivar.
Easton always brings a ton of energy into his fight and has the skills necessary to challenge anyone on the feet or on the ground. He has a black belt in Taekwondo and is also a black belt under the well-respected Lloyd Irvin, making Easton one of the more well-rounded fighters in the bantamweight division.
Expect bright things from the 28-year-old Easton in 2013.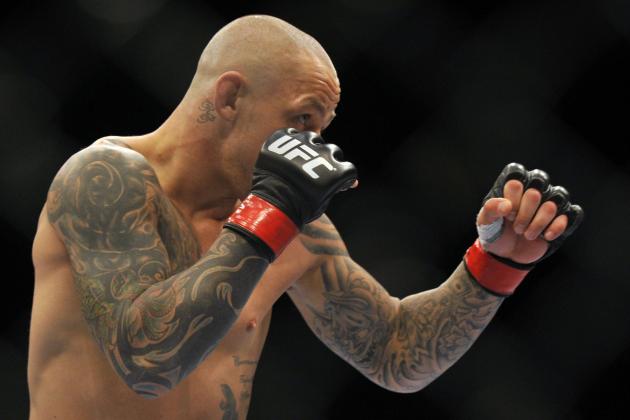 Joe Camporeale-USA TODAY Sports

A former Ultimate Fighter winner, Ross Pearson has been with the UFC since 2009. Ross began his UFC career by going 4-2 but decided after UFC 134 that a move to featherweight would be in his best interest.
It came as a bit of a shock because Pearson had done very well at lightweight and many fans believed he should've won his bout with Edson Barboza at UFC 134. Pearson made his featherweight debut at UFC 141 and defeated the veteran Junior Assuncao.
The Brit lost his next contest against Cub Swanson but recently bounced back in the win column by dropping George Sotiropoulos after the two coached against one another on The Ultimate Fighter: The Smashes.
Pearson has shown to be a very talented fighter and should enjoy a long tenure with the UFC given his knack for being in exciting fights. He'll have some tough decisions to make regarding where to compete after winning his recent fight in the lightweight division.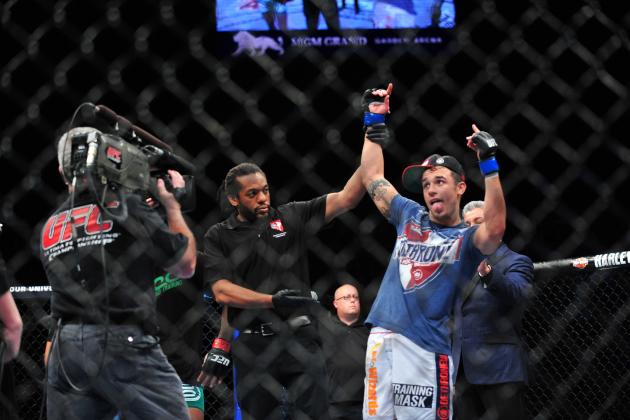 Gary A. Vasquez-USA TODAY Sports

Prior to entering the UFC, Myles Jury fought mainly in the King of the Cage promotion. Jury won all seven of his fights for KOTC and began his career on a 9-0 run.
Jury was set to compete on The Ultimate Fighter 13 but was unable to compete due to a knee injury. He came back for season 15 of TUF but faced eventual finalist Al Iaquinta in his first contest. He lost via split decision but would receive a call back to compete on the finale.
At the The Ultimate Fighter finale, Jury defeated Chris Saunders via submission in the first round. He recently added another victory over the talented Michael Johnson at UFC 155 in dominant fashion.
Jury is still very young and has only been competing professionally in MMA since 2005. There's a ton of potential for the kid if he can continue to perform like he did at UFC 155.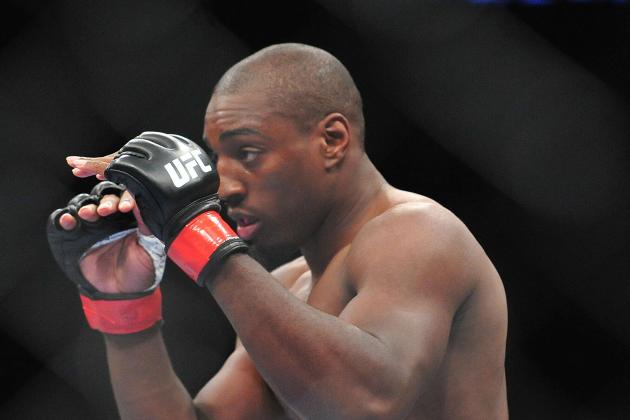 Gary A. Vasquez-USA TODAY Sports

Phil Davis very easily could've been contending for a world title had he defeated Rashad Evans at the UFC on Fox event in January 2012. Ultimately the loss proved Davis simply wasn't ready for the elite level of competition and "Mr. Wonderful" was sent back to the mix of contenders.
He was scheduled to welcome Wagner Prado to the Octagon back in August, but their contest ended early after an eye poke left Prado unable to continue. The two had a rematch in October with Davis picking up submission victory in the second round.
Now Davis should see a rise in level of competition after picking up the victory, given that nearly everyone has him ranked inside the top 10 of the light heavyweight division. He was scheduled to meet Forrest Griffin at UFC 155 but an injury to Griffin forced the bout to be scrapped all together.
A former Division I wrestling champion at Penn State, Davis will also have his wrestling to fall back on but has been showcasing more of his skills each time he competes in the Octagon. He's currently ranked as a blue belt under Lloyd Irvin but has already shown proficiency in the submission game after winning three of his UFC bouts via submission.
His striking game is still in its early stages but will continue to evolve. As Davis grows his overall game he will continue to be a major player in the light heavyweight title picture and could be only a win away from getting the next crack at the UFC light heavyweight champion.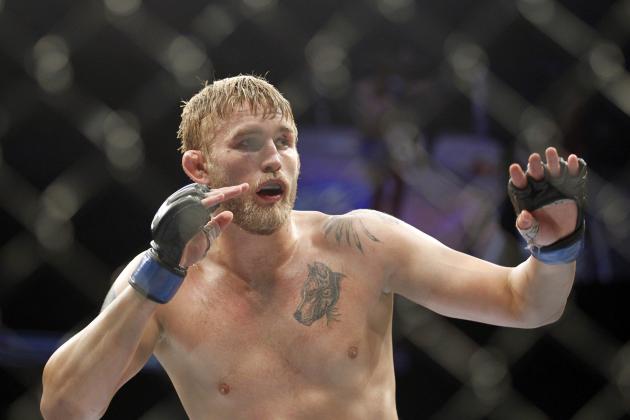 Joe Nicholson-USA TODAY Sports

Alexander Gustafsson may have earned himself a title shot after defeating Mauricio "Shogun" Rua on December 5, 2012. The win over Rua gave Gustafsson six straight wins inside the Octagon after suffering his first defeat at the hands of Phil Davis.
The loss to Davis remains the only blemish on Gustafsson's career and it appears as if the Swede has improved his overall game since that loss at UFC 112. He's showcased his wrestling skills as of late and is continuing to learn to use his reach.
Gustafsson said in the post-fight press conference after the Rua victory that he didn't want to sit on the sidelines, so we may see the Swede back in the Octagon sooner rather than later. Despite Gustafsson being anointed as the guy to take out Jon Jones by a lot of people, I'm not sold on his chances of taking out the champion, although I do see him competing for a UFC title very soon.
Todd Warshaw/Getty Images

It's been well over a year since Dominick Cruz has stepped foot inside an UFC cage. That's due to a series of knee injuries revolving around a torn ACL that's kept Cruz on the sidelines.
He was scheduled to meet rival Urijah Faber for the third time after the two finished coaching opposite one another on The Ultimate Fighter: Live, but Cruz had to remove himself from the contest after the injury. Despite the inactivity, Cruz still remains the top guy in the bantamweight division even with Renan Barao holding an interim title.
Cruz has won 10 straight bouts in the WEC and UFC, which includes wins over Faber, Ian McCall, Joseph Benavidez (twice), Brian Bowles and Scott Jorgenson. Cruz won those fights due to his "stick-and-move" style that puts a lot of emphasis on foot movement. His wrestling background coupled with learning Brazilian jiu-jitsu under Lloyd Irvin makes Cruz a dangerous opponent both on the feet and on the ground.
It will still be some more time before Cruz comes back, but I expect him to go back to his dominant ways as most of the current contenders in the bantamweight division already have a loss to the champion. The matchup with Barao could be the first "superfight" in UFC bantamweight division once Cruz returns from injury.