The bowl season has already given fans some great matchups, but January is when the big games take place.
New Year's Day features the first two BCS games, both on ESPN: the Rose Bowl at 5 p.m. ET and the Orange Bowl at 8:30 p.m. ET. Each team involved has its faults, but overall are among the best in college football.
In addition, these four squads have some elite talent that should be entertaining to watch. Here are the best players that will be playing on the evening of Jan. 1.
Montee Ball, RB, Wisconsin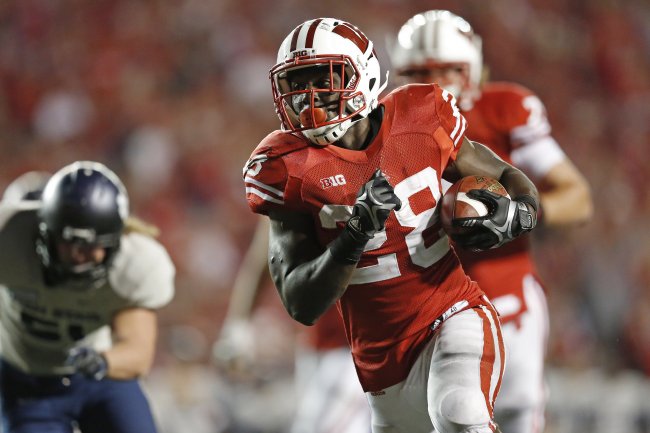 Tom Lynn/Getty Images
Some called this season a disappointment after a breakout junior year, but Montee Ball was once again one of the best running backs in football.
The senior finished the regular season as one of only three players with over 1,700 rushing yards and 20 touchdowns. While he had some down games, he was also able to top 190 yards on four occasions, including against Nebraska in the Big Ten Championship Game.
With Wisconsin's quarterback situation still in flux, Ball will be vital in the Rose Bowl. If Stanford's defense is able to even slow the running back down, it will be tough for the Badgers to score at all.
Still, the powerful runner should be able to end his college career on a high note.
Zach Ertz, TE, Stanford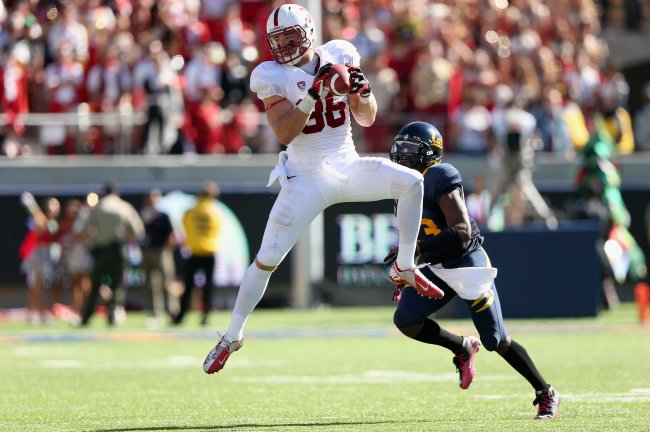 Ezra Shaw/Getty Images
Running back Stepfan Taylor is the focal point of Stanford's offense, but Zach Ertz is the one that creates balance.
The tight end leads the team with 66 receptions and 837 yards, almost doubling the next highest on either list.
Additionally, he is a monster around the end zone with six touchdowns on the year. He uses his 6'6" frame to become almost unguardable in that area.
There is a good chance that Ertz will be a first-round pick in the 2013 NFL Draft, so the talent is obviously there. Still, he will need to be at his best against the No. 19 defense in the nation.
Jordan Lynch, QB, Northern Illinois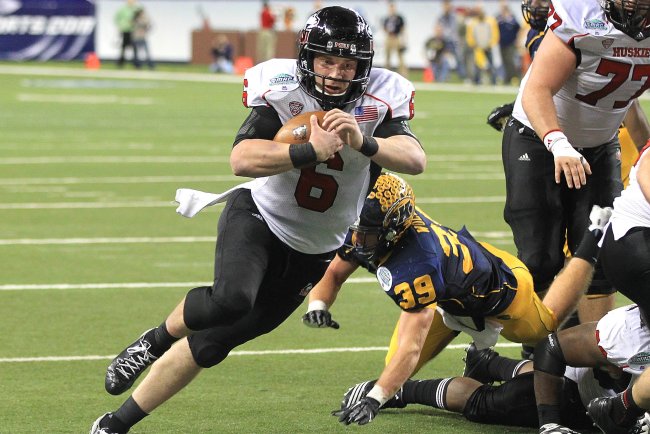 Dave Reginek/Getty Images
Although Northern Illinois' inclusion in the Orange Bowl did not please everyone, there is no denying that this team put together a great season. That is especially true of Jordan Lynch.
The Huskies have won 12 games in a row, mostly due to the outstanding play of the quarterback. At the end of the regular season, he led the entire country in rushing yards with 1,771.
However, he is not just a runner. He had 24 touchdowns to only five interceptions this year and is only 38 yards away from 3,000 passing yards.
He is the major reason that Northern Illinois was able to score over 40 points per game this season.
No matter what happens in the final game of the year, Lynch has had a great year and his team deserved to be rewarded with this bowl appearance.
Bjoern Werner, DE, Florida State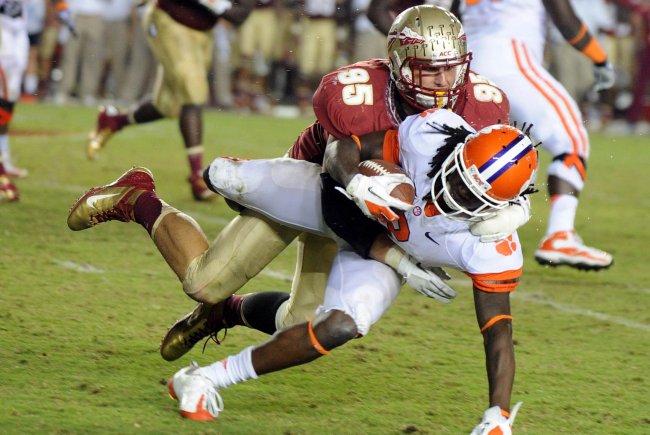 Melina Vastola-USA TODAY Sports
Florida State has the No. 6 scoring defense in the country, and Bjoern Werner is a big reason why.
The big German earned first-team All-America honors after totaling 13 sacks on the year, which is tied for second in the nation. He caused opponents to lose more yards with his sacks than anyone else in football.
To make things tougher on opponents, Werner is also solid against the run and comes close to shutting down his half of the field for opposing offenses.
Few defensive players in college football make a bigger impact on the game than Werner, and Jordan Lynch could be in serious trouble in the Orange Bowl.