The Top 10 Quarterbacks in the NFL Today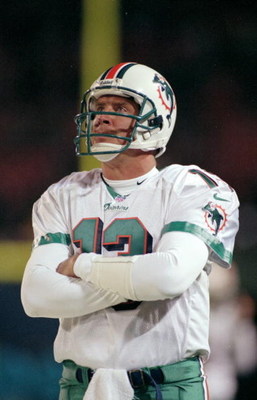 We all know that Dan Marino is the best QB to ever play the position. No, that wasn't me stuttering. I didn't say Joverrated Montana or Steve Young or Jeff Garcia...wait a tick, are those three different players or the product of a system?
Sorry, couldn't pass up a free shot on 'Niners fan.
What we are here to debate is the future of the NFL and its top gunslingers today. So here it is, like it or not, the undeniable top ten list of current NFL QB's.
No. 10 John Voigt Jr...errr, Philip Rivers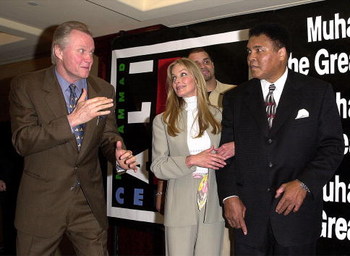 Not only is Philip possibly the brother of Angelina Jolie, his side arm flicking motion (aka throwing) lands him the No. 10 spot on the list.
Phil, albeit a whiny fellow, can Jeff Blake it all over the field with this lob passes to Gates, Jackson and Chambers.
If Phil could throw more than 30 yards or zip it with any velocity, he would be higher up. Maybe next year Phil.
No. 9 Aaron Rodgers
Just as fast as Favre faithful second guessed the Packers' brass, Brett went and made everything ok. He choked like only Brett can and the J-E-T-S squandered the division away and a playoff spot.
Going 6-10 really wasn't so bad after all. Aaron threw for over 4,000 yards last season and had 15 more TD's than INT's with 28.
No. 8 Jay Cutler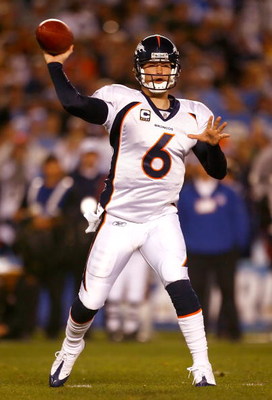 With outstanding yardage totals and improving his TD output from 2007 Jay proved he belongs. His strong arm and field vision show that he can lead a team, even if it ends up being the Lions.
I just hope his glass jaw doesn't break this year. If Jay's coach criticizes him one more time he may just break down and cry.
No. 7 Tony Romo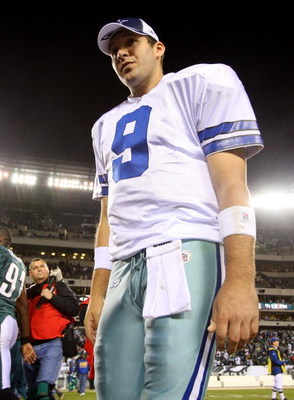 If Mr. Romo was as good at playing clutch football as he is at getting trailer park blonds, he possibly would've been in the top five.
This, however, was not to be. Yes, Tony has some impressive numbers but his late season collapse and lack of presence in a big game really cost him in my book.
No. 6 Donovan McNabb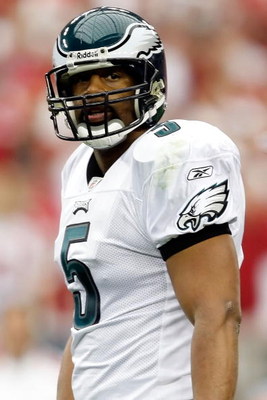 Yes, I do have McNabb above Romo. With his late resurgence last year Donovan proved that he is still one of the elite QB's in this league.
He, to this day, has not had a top tier receiver since T.O and still has found a way to will this team to victory. Besides being a chunky soup sponsor counts for something right? Don't worry McNabb, if this countdown goes to OT, there will be no tie.
No. 5 Kurt Warner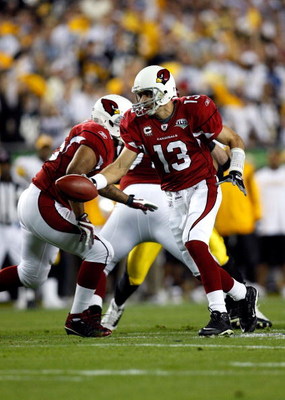 Kurt proved to us all last season that he is one of the best. He is a starter in this league and maybe one day a hall of famer. He showed us that if you believe in the lord and savior, you can accomplish any feat.
Well, that and having Larry Fitzgerald and Anquan Boldin make you look a whole lot better.
No. 4 Ben Roethlisberger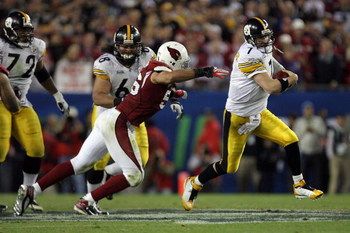 He gets it done, period. A battered o-line, platooning injured running backs and the most difficult schedule in the NFL couldn't stop Big Ben from leading this squad all the way to the championship.
He has gotten it done and will continue to get it done the only way he knows how...running for his life.
No. 3 Tom Brady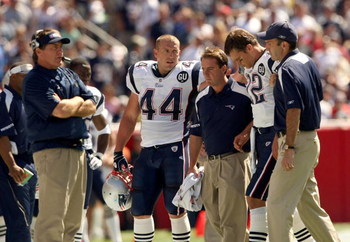 Now I know I am bound to get a mixed reaction from this pick. Being a lifelong Dolphins fan I could not give a "Patriot" a rating any higher than this.
Besides, I heard that if you plug a QB who hasn't started a game since high school into this system of short slants, dump off's and jump balls, that he may just lead your team to an 11-5 record.
Remember when your helmets had some dude in a funky hat bending over? I do.
No. 2 Drew Brees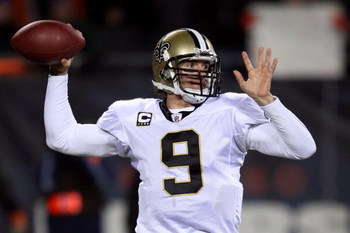 He's too short...He can't be a starter in this league...He'll never recover from his injuries...He has mud on his face.
Drew heard the comments, wrote them down, crumbled them up and used them to wipe his...you know.
Drew has had three straight seasons throwing over 4,000 yards. He nearly broke Marino's record on a last second laser in the final game and he is just now in his prime.
We have a few more years to witness greatness. With any luck, a little bit of defense and some special teams play that don't resemble the special Olympics, we will see the Saints make a run deep into the playoffs.
No. 1 Peyton Manning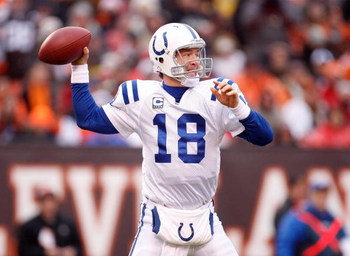 Brady might have more Super Bowls. Brees might have a cooler name. Warner might have Jesus. Big Ben might have a really nice motorcycle.
All these may be true, but Manning has nine 4,000 yard seasons behind him and many more ahead. And like Frodo Baggins he has a ring, so we don't need to hear about Brady winning the Super Bowl.
But more importantly he has the best cadence ever, that includes his jittery pointing act where he walks around and talks to his entire team before taking the snap.
Final thought:
"Don't choke on it Manning"
"I'll just cut it up and put it into a fruit salad or something, thanks."
Dan is still the man.
Keep Reading