Rose Bowl Game: Wisconsin Fans Can Party Like No Other Fans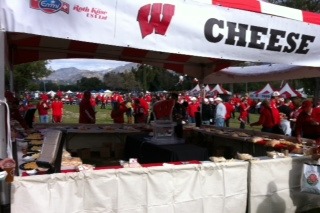 Wisconsin cheese tent at 2013 Rose Bowl
Pasadena, CA—Wisconsin fans converged upon Pasadena's Arroyo Seco to ring in 2013 with their brethren and cheer on their Badgers against the Stanford Cardinal. Naturally, this was a great opportunity to capture the spirit of college football via the fans' perspective.
As I roamed throughout the Rose Bowl's tailgating areas, Badger fans were happy to pose for pictures.
If there is one Big Ten team's fanbase that can compete with any of the zany SEC fanbases, Wisconsin's is it.
But it's not just the crazy stuff that makes Wisconsin fans so awesome—like fans from the South, Wisconsin fans also extend that same warm hospitality.
Wisconsin, you are the masters of Rose Bowl tailgating. And you give a great party.
We salute you.
Begin Slideshow

»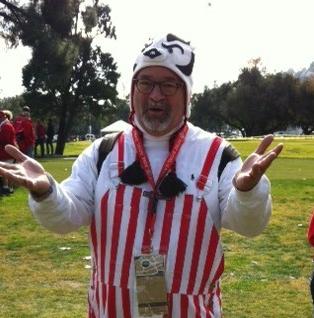 This fan was adorable. His overalls were brand new—notice the perfect cuffs at the bottom of his pants?—but I almost cut myself when I hugged him due to the heavy starch in his overalls.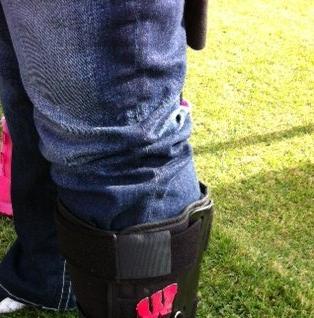 This young woman looked like she was in pain wearing this Wisconsin-themed soft cast, but trust me, she was feeling no pain.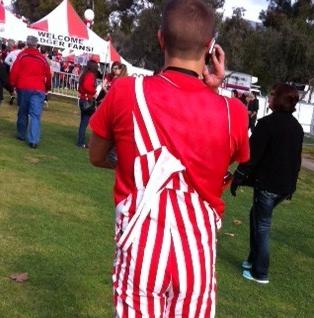 So it's true—even Madison has hipsters. The red Toms shoes are a nice touch.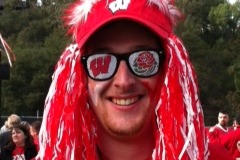 If this fan wore this get-up in Venice Beach, CA., I bet no one would notice.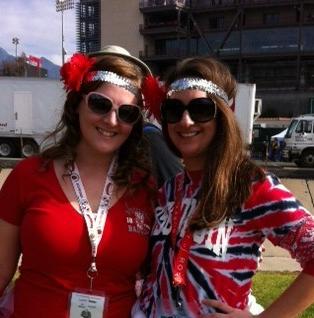 Lady Gaga, you have some competition.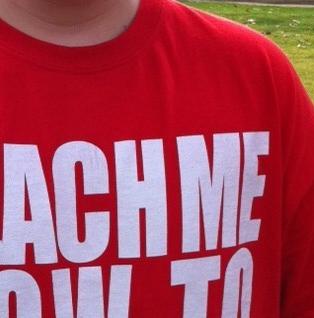 Is this a new dance to replace the not-en-fuego-anymore Dougie?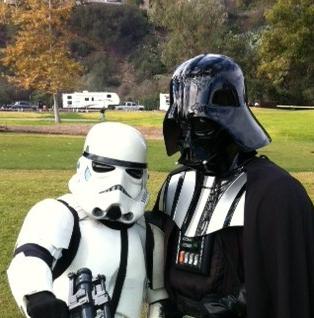 The Rose Bowl inspired these two fans to show up as Darth Vader and a Stormtrooper.
Yup, we're trying to make the Star Wars correlation to the Rose Bowl too.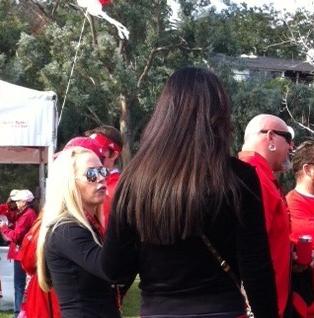 The guy next to me asked me to take this picture of this Badger fan. I have no idea why and even worse, he never told me what to do with the picture. Hmmm?
You're welcome.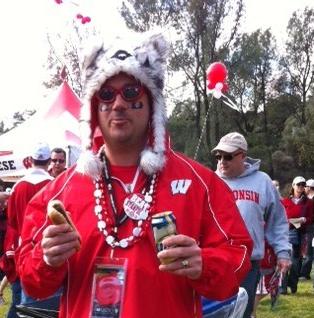 It's 40 degrees outside and this Badger fan was toasty warm—despite wearing shorts—thanks to that cold beverage and outstanding hat.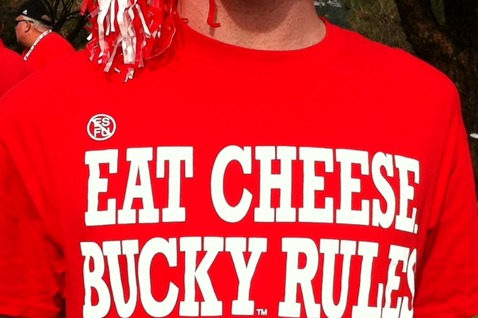 Cheese is a recurring theme at Wisconsin's tailgates.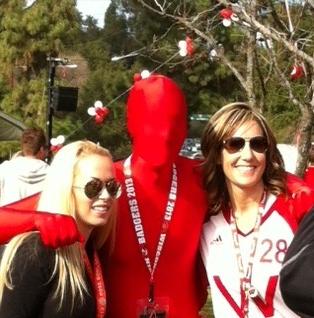 So this happened at the Rose Bowl. On the bright side, his red hooded-onesie seems to be quite the icebreaker with the female fans.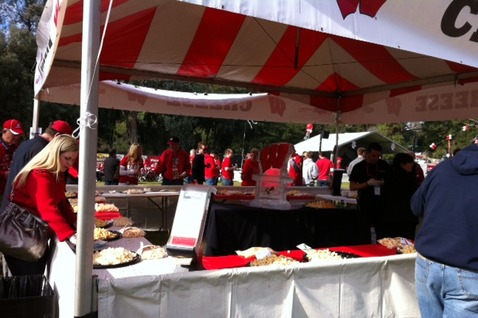 There are tables upon tables of cheese at these tailgates. It's absurd. It's ridiculous.
But you know...some bacon would be the perfect accompaniment.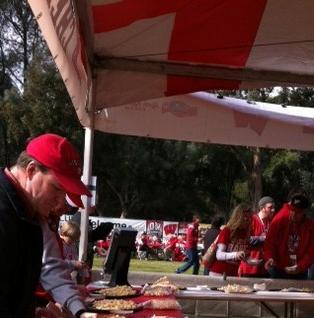 This is not a duplicate of the previous picture. It's also not a different angle of the same cheese table in the previous picture.
THIS picture is of a cheese spread about 10 yards away from the previous picture's location.
Because 20 square feet of cheese is never enough cheese. There shall be more.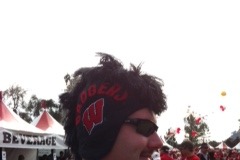 If cousin Eddie ever were to become a Wisconsin Badger fan, this is what he would look like.