With the 2013 NFL draft fresh on everyone's mind now that the regular season is over, it's time to analyze the projections and find out which first-round busts should be avoided.
There is little doubt that each of the following players is very talented, but the problem is that they will be taken too soon or taken by a team that doesn't have a system that fits the young player's style.
All of the following teams will reach in the first round of the 2013 draft and get burned by a bust.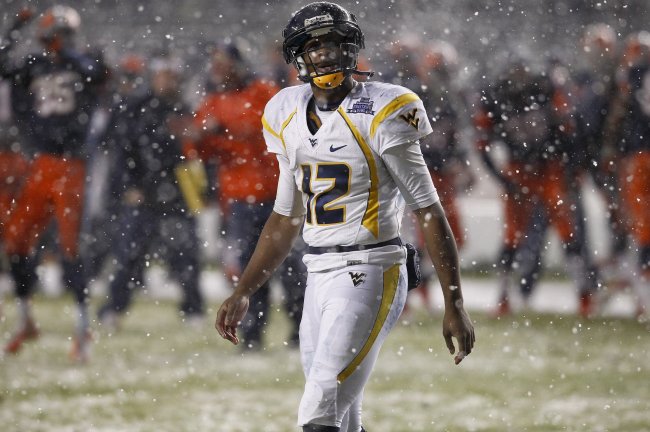 Jeff Zelevansky/Getty Images
1. Kansas City Chiefs (2-12): Geno Smith, QB, West Virginia
While the Kansas City Chiefs desperately need help in the passing attack—a unit that ranked 32nd in the league with only 169.6 yards per game—the No. 1 overall pick should not be West Virginia star Geno Smith.
As much potential as Smith has, he is still very rough around the edges and has a high bust potential. While there is a chance the Mountaineer could be a star for the Chiefs, this is a risk Kansas City or any team in the top 15 shouldn't take.
The Chiefs have plenty of other areas of need, so reaching for a quarterback in a draft without an elite No. 1 QB prospect is not advantageous to the future of the franchise.
Add in the questions about Smith's ability to transition to the NFL, and Kansas City must pass.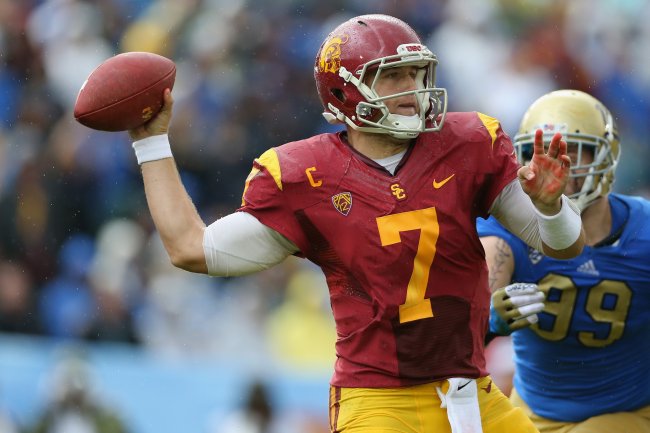 Jeff Gross/Getty Images
15. New York Jets (6-8): Matt Barkley, QB, USC
With the New York Jets embroiled in the worst kind of quarterback controversy imaginable—the battle of who should start between Tim Tebow and Mark Sanchez—the possibility that they could reach for former USC star Matt Barkley at No. 15 is unfathomably wrong.
As wrong as this pick would be, there is little doubt that the franchise would be just inept enough to pull the trigger on this move despite the recent negative history with USC quarterbacks (I'm looking at you, "Sanchize").
It is blatantly obvious as the need for a QB is in New York—the team ranked 30th in the league with 180.7 passing yards per game—but Barkley has too many question marks surrounding his injuries and his lack of pure passing skills for the Jets to take yet another risk at the position.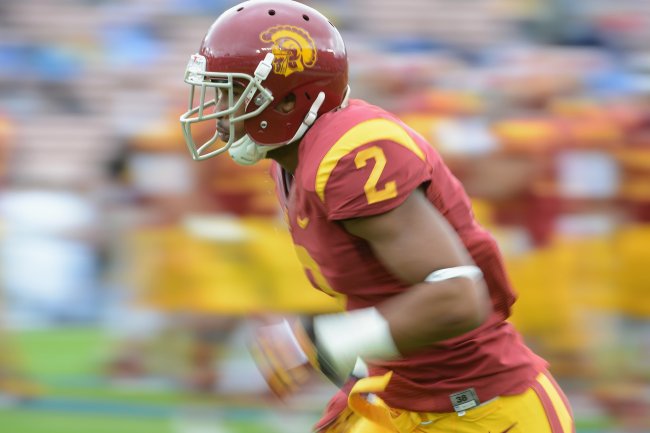 Harry How/Getty Images
31. Houston Texans (12-2): Robert Woods, WR, USC
While Matt Barkley will be drafted too soon in the 2012 NFL draft, his wide receiver counterpart Robert Woods will also be snagged in the first round, at least a full round before where he should actually be drafted.
At only 6'1" and 190 pounds, Woods is a smaller wide receiver who has the ability to play the slot or be a burner along the sidelines, but he doesn't have the size or strength to overcome NFL cornerbacks in his rookie season.
With the Texans building to win a championship right now, Woods is the long-term project they shouldn't be looking to tackle. Houston should be looking for a taller receiver that could be a great counter-punch to veteran Andre Johnson.
Check back for more on the National Football League as it comes, and don't miss Bleacher Report's NFL page to get your fill of all things football.