12 WWE Superstars Who Had the Best Year in 2012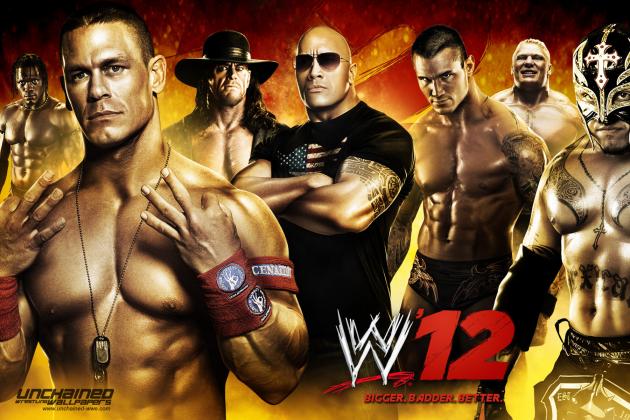 hdgamingwallpapers.com
2012 is in the books, and where WWE is concerned, it was a year of both change and progress in many ways.
The tag team and Divas divisions have seen a greater focus on quality and attention, and the title scene has gone through a bit of an overhaul as well regarding how long the champions hold their titles.
Some superstars had a great year in 2012 while others seemed to fall flat.
This slideshow will look back through 2012 and look at the dozen wrestlers who had the best year in WWE.
Begin Slideshow

»
Very few superstars have been able to rise up the ranks as fast as Ryback has, and 2012 was his year to break out.
Ryback has become a success due to a combination of fan support and backstage support from those in charge.
He fits the mold of an ideal WWE superstar in a lot of ways, although he still has a long way to go before he becomes the next big thing in WWE.
While 2012 did not see Ryback gain any gold, it certainly set him on the path to be one of WWE's top stars in 2013.
Whether the crowd is chanting "Yes, Yes, Yes" or "No, No, No," they are still chanting for Daniel Bryan.
Not since Steve Austin and "What" have we seen a single word catchphrase explode in popularity so quickly and then stay popular.
Bryan has had a great year in WWE and 2012 is one of those years fans will look back on after Bryan retires as the year he truly broke out.
Bryan held the World title in the early part of the year, and he has held the tag titles with Kane for several months.
Bryan has been in the spotlight all year and he has shown just how valuable he is both as a wrestler and as a character.
It is not very often when someone's growth can be followed as closely as Bryan's has, and fans were able to witness the birth of a future legend in 2012.
2013 will undoubtedly see Bryan continue to entertain the fans and put on the best matches of the night.
Bryan is not the only member of Team Hell No to have a great year. Kane had one of the best years of his career in 2012.
He partnered up with Bryan as a punishment and at first they did not get along at all.
Their anger management segments made for some of WWE's funniest television, and Kane has shown the world why he is one of WWE's most reliable talents.
This year we saw Kane really come out of his shell and flex his comedic muscles while proving he is still one of the most physically gifted big men in the history of the business.
For how long he has been wrestling, you have to admire how well Kane has kept himself in shape. He is 300 pounds and goes to the top rope in every single match.
The combination of Bryan and Kane might just be Kane's best partnership in his career, and that includes his team with Undertaker.
I see Kane having one last run with a top title in 2013, but as long as he stays this entertaining I will be happy just to see him.
No Diva has a better year than AJ Lee, and that is saying something considering she never once held the Divas title throughout the year.
AJ's crazy gimmick has put her at the forefront of WWE, and she has been included in storylines featuring some of the top names in the company.
AJ is a terrific worker in the ring, but it is her acting skills WWE took notice of an used to their fullest ability.
Whether she was GM, someone's girlfriend or just a crazy chick, there is no denying that AJ Lee is one of WWE's most valuable commodities at this point.
She has the craziness of a young Mickie James, the skills of Lita and beauty that would match up with any Diva.
AJ really is the complete package, and 2012 was her year to prove it to everyone.
I don't know about you, but I feel smarter just for being able to have watched Damien Sandow's rise to greatness in WWE.
The intellectual savior to the masses has become one of WWE's more entertaining mic workers with his hilarious promos and genuinely large vocabulary.
His team with Cody Rhodes is keeping him relevant until a program opens up for a singles title, but rest assured that Sandow will be a singles champion in WWE someday.
He has great in-ring ability, obvious promo skills and a gimmick that is understated, yet very in-your-face.
Damien Sandow is one of WWE's most polarizing heels, and I am looking forward to what he is able to do in 2013.
In 2012 we saw Dolph Ziggler win Money in the Bank, gain singles victories over many top stars and he has been integrated into the main event scene completely.
Ziggler has been known as one of the most solid in-ring performers for quite some time, but 2012 was when he finally moved up to the top rung of WWE.
He is still waiting to cash in his briefcase, but in the meantime he has a storyline with AJ Lee and John Cena that will keep him on everyone's radar.
Ziggler is a heel who has the support of many fans simply because he is that damn good, and in 2013 I am confident we will see him have a legitimate title reign and cement himself as one of the company's top stars.
Even though CM Punk held the WWE title for the entire year in 2012, he was not the only person to have a great year at the top.
Sheamus won the World title at WrestleMania in 18 seconds and he managed to keep the title for nearly the rest of 2012.
The feud Sheamus has had with Big Show might not have been the best during their non-wrestling moments, but when they got in the ring together they had violent, entertaining encounters.
Sheamus is arguably WWE's most powerful superstar judging from the way he is able to hold Big Show up on his back and make it look easy.
2012 allowed Sheamus to take his time and show the world why he deserves the spot he has in WWE and he did just that by having some of the best matches of his career.
Obviously the longest reigning WWE champion of the modern era had one hell of a year in 2012.
Not only did he hold the title for the entire calendar year, but he had some of the best matches of the year against numerous opponents.
Punk is great as a heel or a babyface, but having Paul Heyman by his side has turned CM Punk into a heel who is second to none.
Punk didn't need Heyman, but that doesn't mean he hasn't been helped by his presence.
CM Punk is capable of doing just about anything in the ring and in 2012 he proved that he could have the best match on the card with whoever his opponent was.
It is a rare thing when you can say other superstars are better for having been in the ring with a specific person, and CM Punk is one of those people.
AJ Lee was not the only Diva to prove her value this past year. Eve has been one of the stronger Divas we have seen in recent years and 2012 helped her cement her place at the top.
Eve is an incredible athlete who has put more work into improving herself as a wrestler than I can remember seeing in quite some time.
She started out in WWE as an inexperienced talent who progressed to become one of the more popular babyfaces and hated heels in the division.
Her angles with Zack Ryder, John Cena and John Laurinaitis helped her show her acting skills while being Divas champion has allowed her to show her in-ring ability.
Eve is a great asset for WWE and they would be stupid to ever stop pushing her.
They may have only been around in the final quarter of the year, but The Shield made a definite impact in 2012.
Their strategic attacks against Ryback and other superstars have given them a visibility that many of the mid-card stars are hoping for.
In a matter of weeks The Shield has managed to take out some of WWE's biggest names and create a sense of "Anything could happen" like when Nexus was first formed.
Seth Rollins, Dean Ambrose and Roman Reigns are in an angle that could see all three men end up as major stars at the end if they play their cards right.
When Vince McMahon picks you to be a part of an angle like this you make sure you put all your effort into it and so far all three of these men have done just that.
2013 will determine where these men's careers go from here, and I, for one, am excited to see where they go.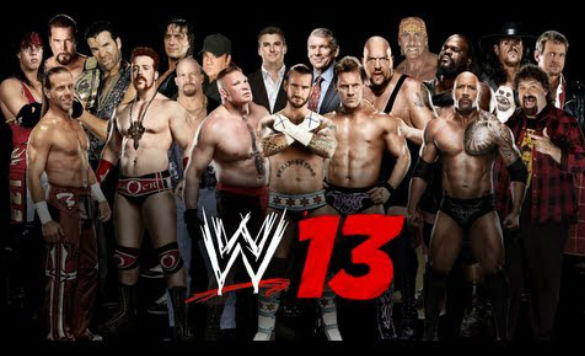 THQ.com
2013 seems like a year that could be a real turning point for WWE after a great 2012, and hopefully all of the people in this slideshow continue to rise up the ranks while new stars make names for themselves.
Look for more part-time wrestlers to contribute while the workhorses continue being featured in a deserving way in the next 12 months.
Thanks for reading, and feel free to share your thoughts on who had the best 2012 in WWE.
Follow me on Twitter @BR_Doctor