5 Fighters That Should Hang Up the Gloves in 2013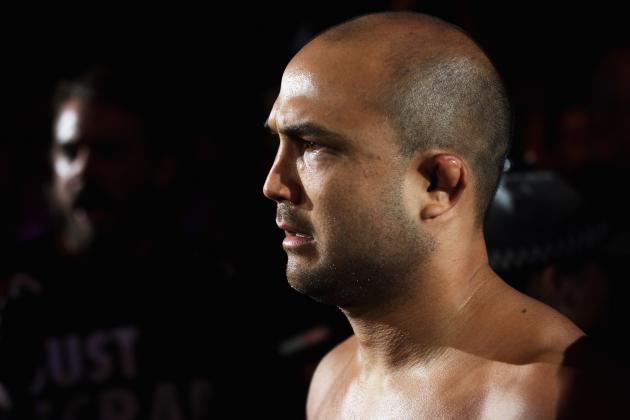 Mark Kolbe/Getty Images

2013 promises to be an exciting year in the MMA world. Unfortunately for some, it should be a year they call it a career.
Some of these fighters have had storied careers that should not be extended further. Others are taking too much damage and risk health issues if they continue fighting.
Whatever the case, here are five fighters that should hang up the gloves next year.
Begin Slideshow

»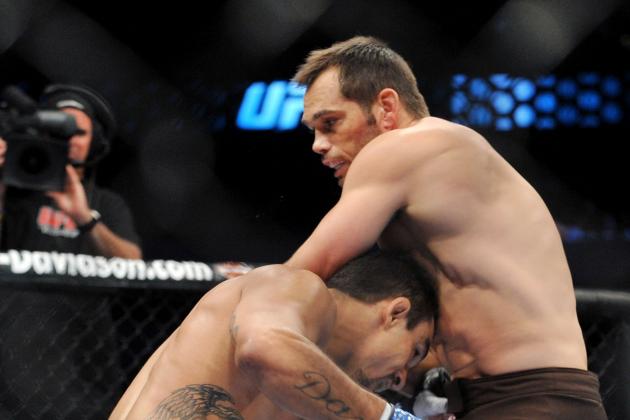 Jon Kopaloff/Getty Images

When talking about storied careers, few have a better tale than Rich Franklin.
Franklin is a former teacher who took up the sport under his own tutelage. He went on to be the UFC middleweight champion and earn legendary status with key wins over the likes of Chuck Liddell and Ken Shamrock.
Unfortunately, Franklin has nothing left to prove.
His last fight saw him fall via brutal knockout against Cung Le. The best thing Franklin can do now is take a step away from the sport and continue to be a great ambassador of the sport.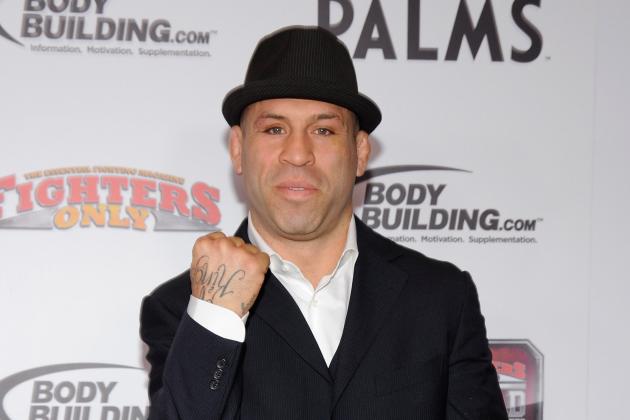 Ethan Miller/Getty Images

Pride legend and notorious knockout artist Wanderlei Silva has had a long career full of rough fights. I use the word rough in the sense that he has taken two punches for every one he has handed out (in a figurative sense of course).
His long career of punishment comes with a price.
He is not the fighter he used to be, nor is his chin to the standard of a prime "Axe Murderer." If he continues to take damage the way he has, there are serious health complications that will follow.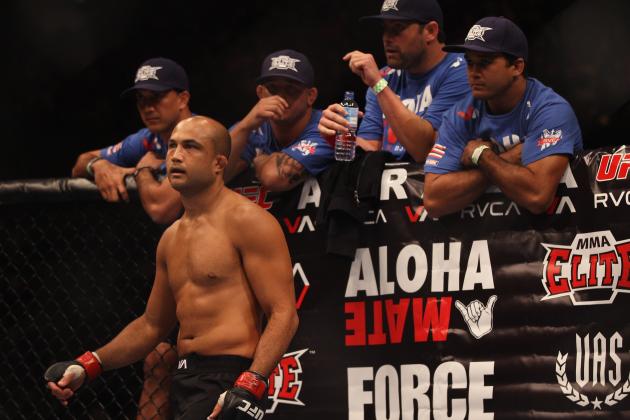 Mark Kolbe/Getty Images

B.J. Penn is still as rugged of a human being as they come. He has simply not evolved with the times.
Penn used to be considered one of the greatest fighters alive. Now he struggles for relevance in a division that he does not belong in.
At this point, he does not want to cut weight to the division he belongs. Not only that, he is too undersized to fight at welterweight, where he currently resides.
He has hit the worst point in his career. There would be no shame in walking away at this point because he is a true legend of the sport that needs not tarnish his record further.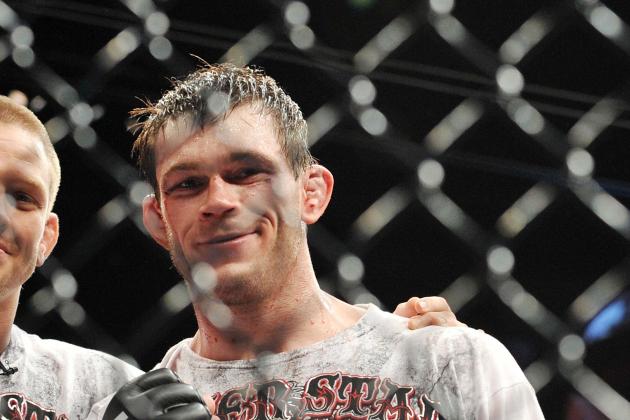 Jon Kopaloff/Getty Images

When a man looks as if he isn't interested in what he does anymore, it is time to hang up the gloves.
A man who exemplifies this is Forrest Griffin.
The man simply looks as if his heart is not in the game anymore. For a guy who used to be as enthusiastic and prepared for every UFC fight as Griffin was, it is easy to see the change in him.
His recent fights against Mauricio Rua and Tito Ortiz showed he did not come in shape or prepared to throw down in the cage. His cardio was bad in the Ortiz fight and his strategy in the Rua fight was just not there.
There is no shame in stepping away from the cage for the former champ.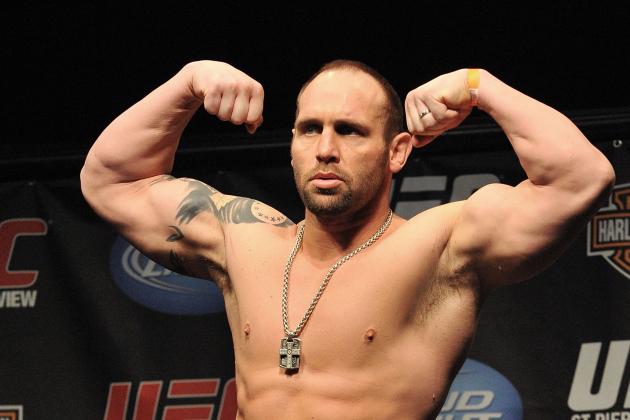 Jon Kopaloff/Getty Images

I may get some flak for this one, but just hear me out.
Shane Carwin is still a top-level fighter. However, at the age of almost 38 and with the number of injuries he is currently dealing with, the big heavyweight's on borrowed time.
In the last two years, Carwin has needed neck surgery, back surgery and time off from suffering a knee injury. His body is certainly not capable of handling the grind that MMA brings.
With all the health troubles he has had, it would be smart for Carwin to call it a career. At least he has his engineering gig to fall back on.