Grading Every Pittsburgh Steelers 2012 Regular Season Starter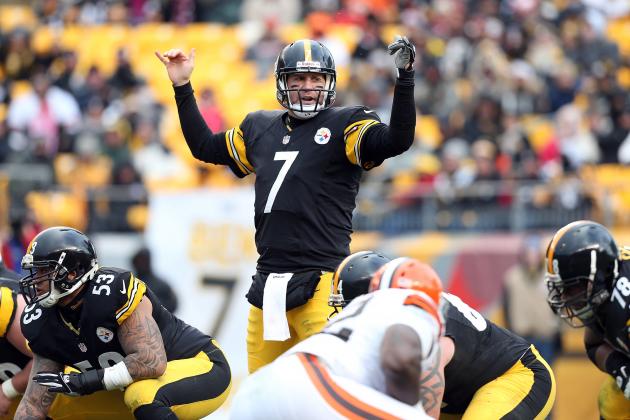 Karl Walter/Getty Images

The Pittsburgh Steelers finished the 2012 season 8-8 and in third place in the AFC North despite having the NFL's No.1-ranked defense.
The team just could not overcome the amount of injuries to major impact players including Ben Roethlisberger, Antonio Brown, Troy Polamalu and Ike Taylor.
Because of the all the injuries suffered this season, the Steelers had a lot of different starters, and for this list I tried to grade the players who started most of the games.
Begin Slideshow

»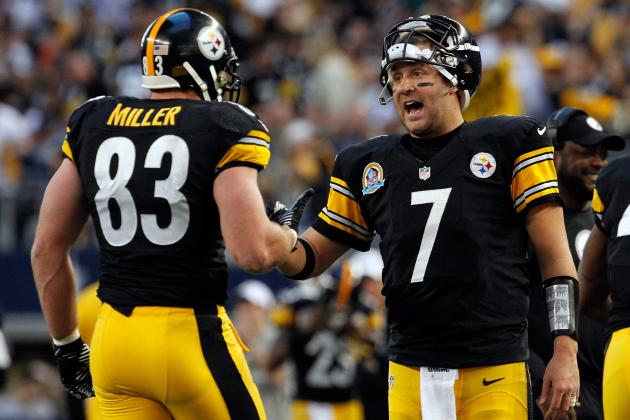 Tom Pennington/Getty Images

QB Ben Roethlisberger B+
RB Jonathan Dwyer B-
FB Will Johnson B
WR Antonio Brown B-
WR Mike Wallace C+
TE Heath Miller A
Ben Roethlisberger would have gotten a solid A if his play didn't fall off when he came back from his shoulder/rib injury.
Although the Steelers used Jonathan Dwyer, Rashard Mendenhall and Isaac Redman, Dwyer led the team in rushing in 10 games this season and showed potential of becoming the full time starter.
Will Johnson had a very solid year blocking, and hopefully he can become more involved in the offense next season.
Really no receiver on the Steelers had a great season, and while Antonio Brown had problems with fumbles, Mike Wallace had a case of the drops.
Heath Miller was voted team MVP this season, and it was really a shame to see him blow out his knee versus the Bengals in Week 16.
Justin K. Aller/Getty Images

LT Max Starks A
LG Willie Colon B-
C Maurkice Pouncey B
RG Ramon Foster B
RT Mike Adams B-
Max Starks was the only offensive lineman to not miss a game this season and has been a more than solid LT for the Steelers.
Willie Colon is always inconsistent with his blocking, but for the past few seasons he has been consistent with ending up on IR.
Maurkice Pouncey is going to the Pro Bowl; however, he hasn't played a full season as a pro, and I truly believe he can get better as a blocker.
Ramon Foster was forced to start because of the injury to David DeCastro, and although he had some rough stretches, he did a decent job for the season.
Mike Adams was not supposed to play much this season, and then when Marcus Gilbert went down, he actually played pretty well with some rookie moments.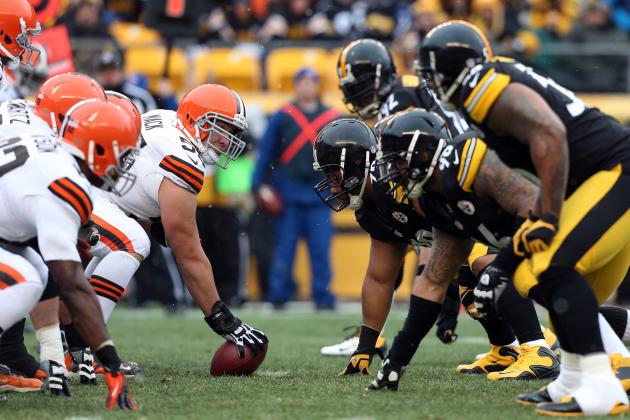 Karl Walter/Getty Images

DE Brett Keisel B+
NT Casey Hampton B
DE Ziggy Hood B+
Brett Keisel was his normal consistent self this season, and he actually finished with more sacks than LaMarr Woodley.
Casey Hampton had a decent year for a 3-4 NT, but it is definitely time that he takes a backseat to Steve McLendon.
Ziggy Hood gets a lot of flak from Steelers fans for not producing more sacks, but he really had a solid season against both the pass and run.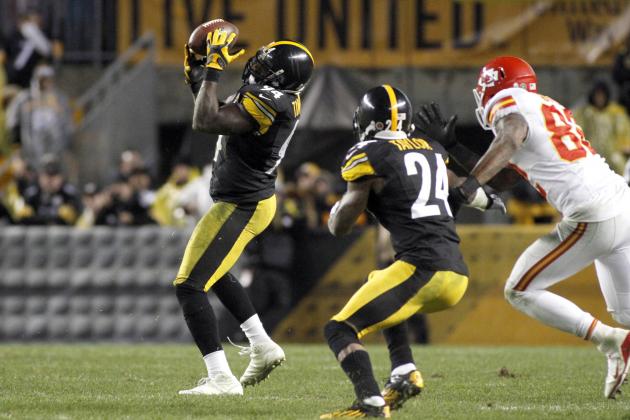 Justin K. Aller/Getty Images

OLB James Harrison C
ILB Lawrence Timmons A
ILB Larry Foote B+
OLB LaMarr Woodley C
Lawrence Timmons had a great season for the Steelers in pass coverage against the run, and he was explosive as a pass rusher.
Larry Foote may not be the best or fastest linebacker in the league, but he had a really good season for the Steelers and he led the team in tackles.
James Harrison and LaMarr Woodley might as well have not shown up for the season as both had their worst years as starters.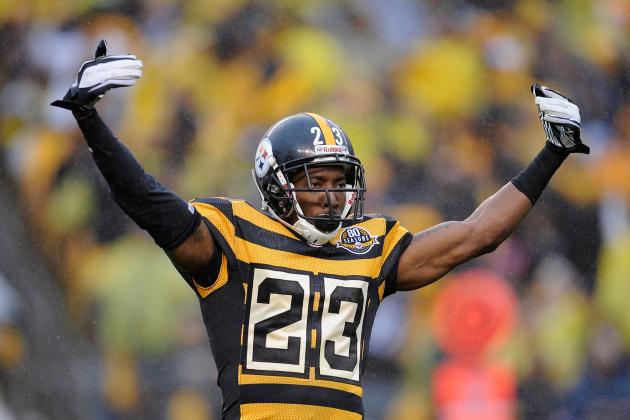 Joe Sargent/Getty Images

CB Ike Taylor B+
CB Keenan Lewis A
CB Cortez Allen B
FS Ryan Clark A
SS Troy Polamalu C+
If Ike Taylor didn't have such a terrible start to the season I would have given him an A, and it was a shame that he had to end his season on IR.
Keenan Lewis had a great season in his first season as a full time starter, and the only criticism I could give him is that he needs to learn how to catch picks thrown right at him.
With as much as teams are passing nowadays I had to include the Steelers' third corner in Cortez Allen and he would have had a worse grade if not for his breakout performances against the Bengals and Browns to end the season.
Ryan Clark really deserved to be named to the Pro Bowl for the year that he had as both a player and a leader with all the injuries suffered by the team.
I could have very easily had Will Allen, who had a very nice year, instead of Troy Polamalu at the other safety spot, as Troy just could never seem to get healthy this season.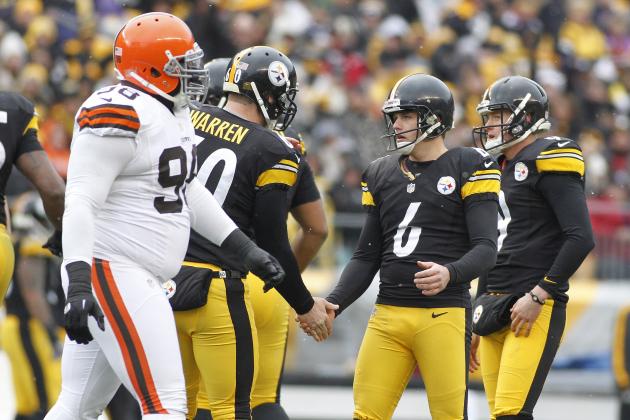 Justin K. Aller/Getty Images

K Shaun Suisham A
P Drew Butler C+
LS Greg Warren B+
Enough can't be said about the season that Shaun Suisham had, and I will be the first to say I really didn't see it coming.
Drew Butler wasn't spectacular and he seemed to struggle near the end of the year however he wasn't completely terrible.
Everyone wants to point to the bad snap against the Bengals that led to a missed field goal, but other than that, Greg Warren was exactly what a long snapper should be—non-existent.