NHL Free Agents 2012-13: Ranking the Top Players Still on the Market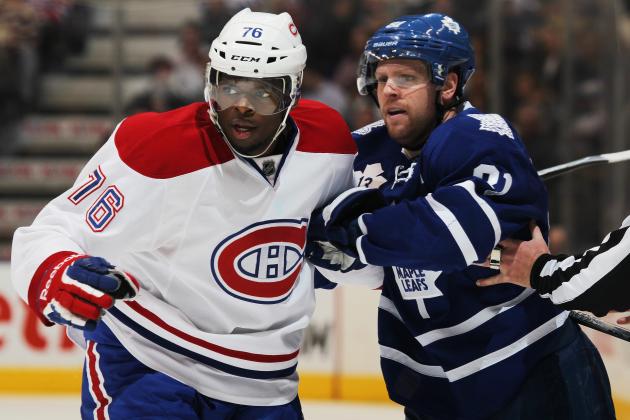 Claus Andersen/Getty Images

It took a lot longer than many of us expected, but the NHL and NHLPA have managed to tentatively settle their differences, and for that, we the fans can be thankful.
Another group of people who can be thankful that a deal has been struck are the NHL free agents, since they will soon begin to be able negotiate new deals.
There are many players who are currently without NHL deals. What follows are the top ten free agents that remain on the market, both restricted and unrestricted.
It would be a real surprise if we didn't see these players suit up for the shortened 2013 season.
Begin Slideshow

»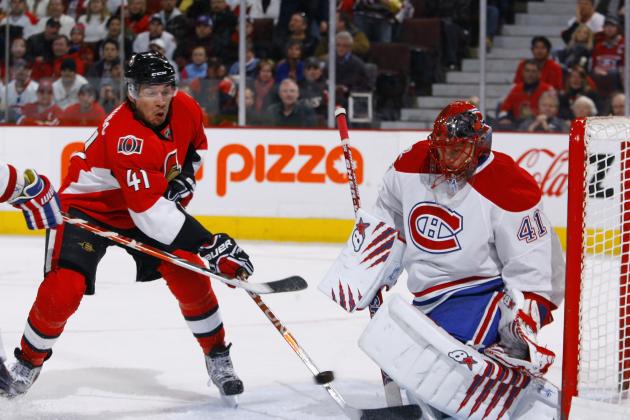 Phillip MacCallum/Getty Images

Let's file this one under the header "taking a huge chance."
The last time Jonathan Cheechoo played in the NHL was the 2010 season, when he put up 14 points with the Ottawa Senators—but for one brief, shining period, he was a scoring machine.
While playing for the San Joe Sharks during the 2006 and 2007 season, Cheechoo put up seasons of 93 and 69 points.
Had Cheechoo played in the NHL last year he would have made $600,000. It would be easy to see a team taking a flyer on Cheechoo for the NHL minimum.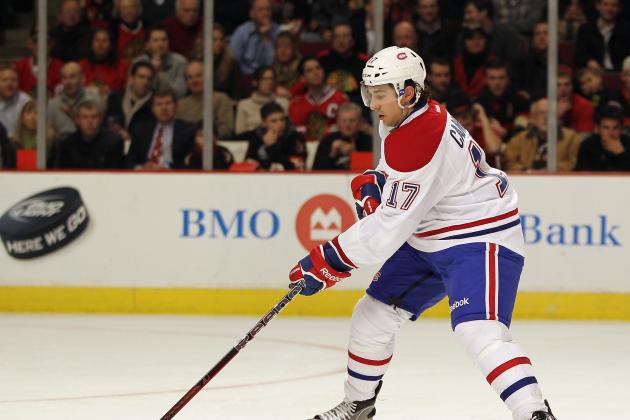 Jonathan Daniel/Getty Images

Chris Campoli broke into the NHL with the NY Islanders in 2006 and put up nine goals and 25 assists—not a bad start for a rookie defenseman playing for a team that finished the season in 12th place in the Eastern Conference.
The problem for Campoli is that he has not put up numbers like that since his rookie season, and after signing a one-year deal with the Montreal Canadiens for the 2012 season, he was limited to only 43 games due to injury.

Campoli made $1.75 million last season—not all that much in the grand scheme of NHL salaries. But the problem is that the investment in Campoli will mostly be made on potential—as in, does he have the potential to be the player he was back in his rookie season?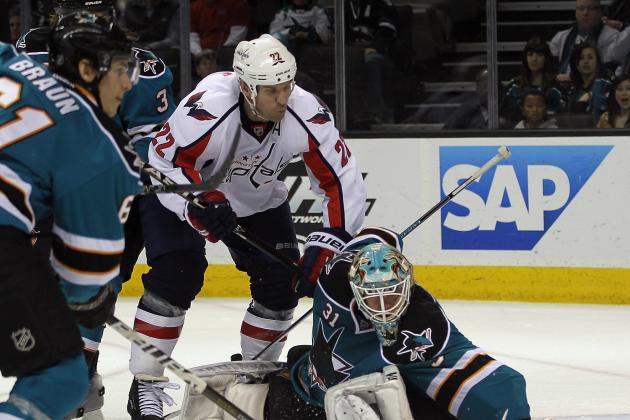 Bruce Bennett/Getty Images

Mike Knuble is part of a dying breed: the big-bodied winger who isn't afraid to stand in front of the net and pick up whatever garbage goals he can.
The problem is that Knuble's big body is 40 years old, and his numbers were not stellar last season. He put up 18 points for the Washington Capitals while playing on a one-year, $2 million deal.

Prior to last season, Knuble was consistently delivering 40-55 points, so it's not out of the question that he could have one or two more solid seasons in him. He is worth the risk for any team that needs some additional scoring—not to mention veteran leadership.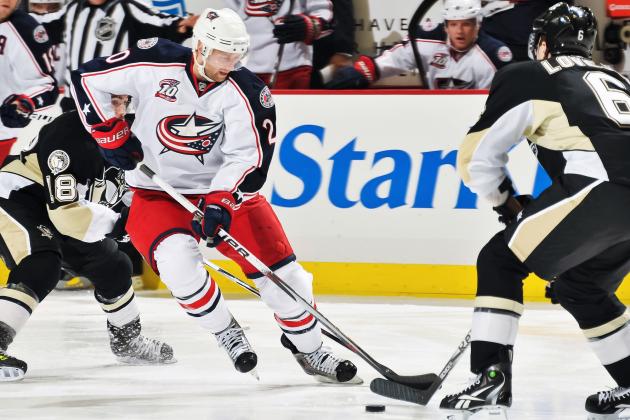 Jamie Sabau/Getty Images

Kristian Huselius has only played 41 NHL games over the last two seasons, putting up 23 points.
However, before injuries cost him most of those two campaigns, Huselius put up point totals in the range of 56 to 77 points.
There's no way that any NHL team will fork over the $4.75 million per year that Huselius received in his last deal, but if he is fully recovered from his injuries, he could earn a short-term deal at a low salary from a team willing to take a chance.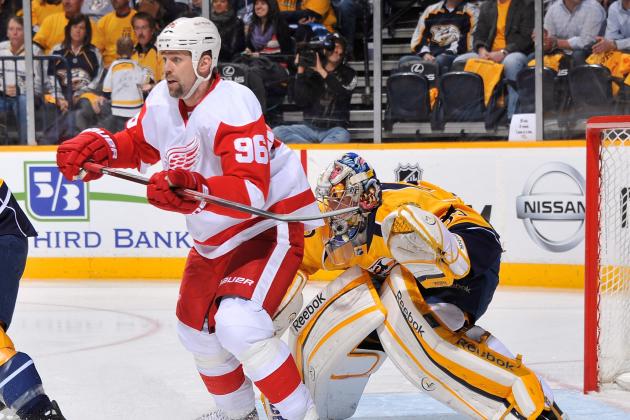 Frederick Breedon/Getty Images

There are 30 NHL teams, but there's probably only one team in the running for Tomas Holmstrom, and that's the team he has spent his 1,026-game NHL career with: the Detroit Red Wings.
Holmstrom is free to sign with any team, but it's unlikely that he would opt to ink a deal with any team other than the Red Wings. That may be the reason he remains unsigned, as no team may feel that they would be able to get him under contract.
Holmstrom has scored 243 goals for the Red Wings, and if he doesn't return to the team in 2013, I would expect him to retire. But you never know—he may end up in a sweater that doesn't feature the winged wheel.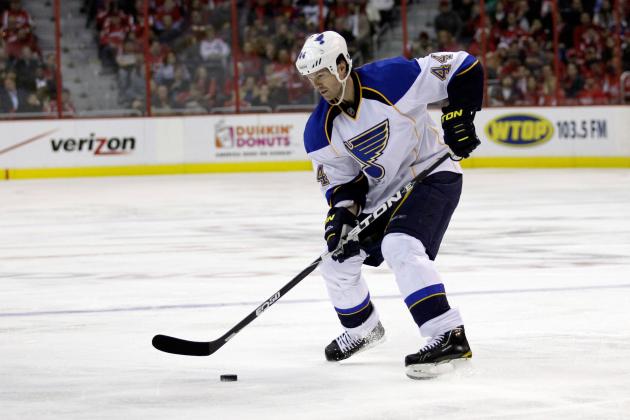 Rob Carr/Getty Images

Veteran leadership is something that almost any team can use, and when that leadership can also do some scoring and can be obtained at a good price, you would think that a player such as that would not go without a contract—but that's exactly where Jason Arnott finds himself.

Arnott, a veteran of 1,172 NHL games, played for the St. Louis Blues last season, delivering 17 goals and 17 assists. Yes, Arnott's services came at a relatively hefty price tag of $2.5 million last year, but that was down from the $4.5 million he made during the 2010-11 season.
Odds are that Arnott's services will be able to be had for less than what the Blues paid him last year.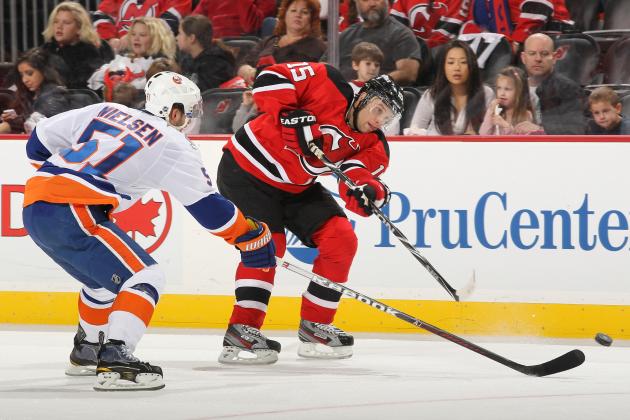 Al Bello/Getty Images

Petr Sykora has put up 721 points in 1,017 NHL games. Last season, after spending two years outside the NHL, the New Jersey Devils signed Sykora to a one-year deal for the bargain-basement price of $650,000.
For that price, Sykora came through with 44 points in 82 games, making him the sixth-highest scorer for the club.

Sykora remains unsigned, but at 36 years old, the odds are that his services will be in demand. Sykora is a talented veteran that would be a valuable addition to any team looking for veteran leadership on the cheap.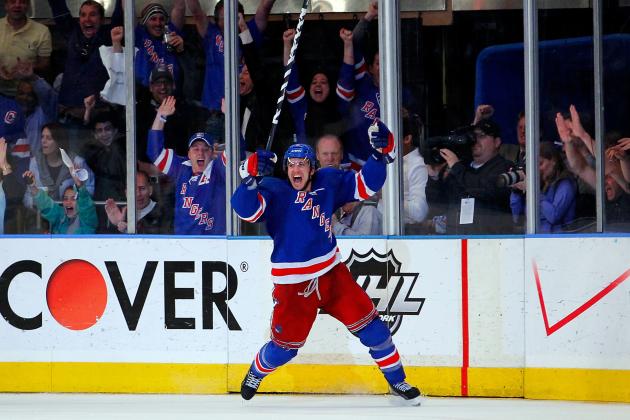 Paul Bereswill/Getty Images

Michael Del Zotto is without a contract at this point, and the NY Rangers are going to have to give him a decently sized raise in his next deal. His rookie deal came with a cap hit of $1,087,500. The last rumored offer the team put before Del Zotto was a multi-year contract worth $2.2-2.5 million per year.

The Rangers are carrying $62 million in salaries heading into 2013. They have six contracts expiring at the end of the 2013 season and thirteen expiring at the end of 2014, so the Del Zotto deal is not a slam dunk to fit under the $60 million salary cap. The team is going to have a lot of decisions to make in the next two years, and Del Zotto will be the first shoe to drop.

Del Zotto could get an offer sheet—we're entering a brand new world under this new CBA, and with that the old rules have been erased.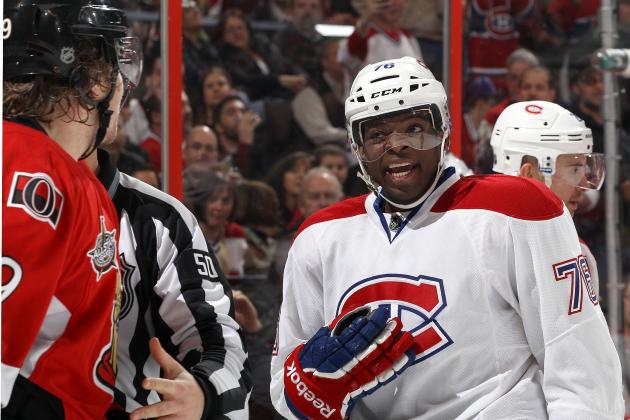 Jana Chytilova/Freestyle Photo/Getty Images

PK Subban is still without a contract and he is due for a pretty hefty raise over the $875,000 he made for the 2011-12 NHL season. With the Montreal Canadiens heading into the 2013 season carrying almost $64 million in salaries, Subban's contract may be not be so easy to complete, since the team will need to be under the $60 million salary cap next season.

The Canadiens do have a decent number of contracts coming off the books at the end of this season, but Subban may be ripe for the picking if a team is willing to throw a hefty offer sheet at him.

Talk had Subban turning down a two-year $5 million deal before the lockout, and that the sides were close on a three-year, $12 million deal before the CBA expired. If a team goes hard after the still-developing defenseman with a loaded offer sheet, the Canadiens could be in a pickle.

This one will be interesting to watch.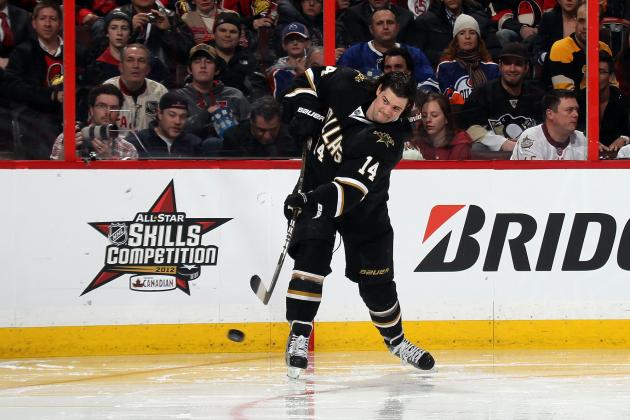 Bruce Bennett/Getty Images

Jamie Benn pulled in $670,000 last season while playing for the Dallas Stars, and for that amount the team received 26 goals and 37 assists, which tied Benn for second on the team in points with Mike Ribeiro.

Benn is due for a huge raise after putting up seasons of 41, 56 and 63 points, and with the Stars well under the salary cap, they have plenty of room to work with Benn, but will they have enough room? Speculation is that Benn is looking at somewhere between $5.25 and $6 million per year on a new deal—a hefty amount for the Stars to pay for a young player.

Benn's deal will be the first really big restricted free agent contract that gets struck under the new CBA, so you can bet that both the players and the NHL general managers will be watching this one very closely.