WWE Raw Live Results, Coverage and Analysis for New Year's Eve Show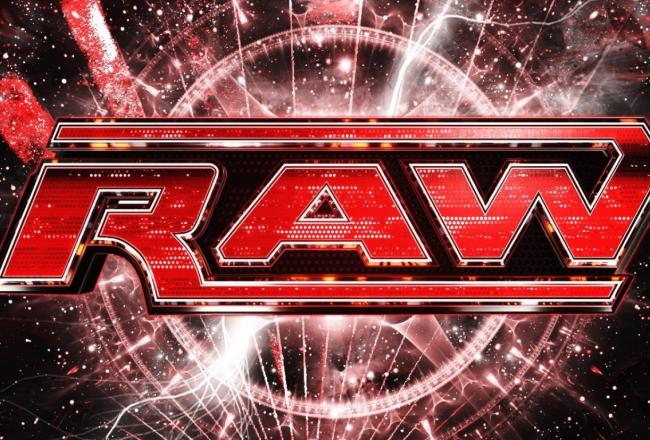 wwe-wallpapers.com

Welcome to the New Year's Eve Bleacher Report live coverage for WWE Monday Night Raw. Tonight's show is pre-taped, but I am here to provide with you all the play-by-play as it airs.
After last week's low ratings, it will be interesting to see how WWE performs with yet another pre-taped show tonight.
If you would like to see the spoilers, you can check out the report here. If you would like to follow all the action as it happens, then bookmark this page and make sure to come back tonight when the show goes live at 8 p.m. Eastern for coverage of all the action.
Follow me on Twitter @BR_Doctor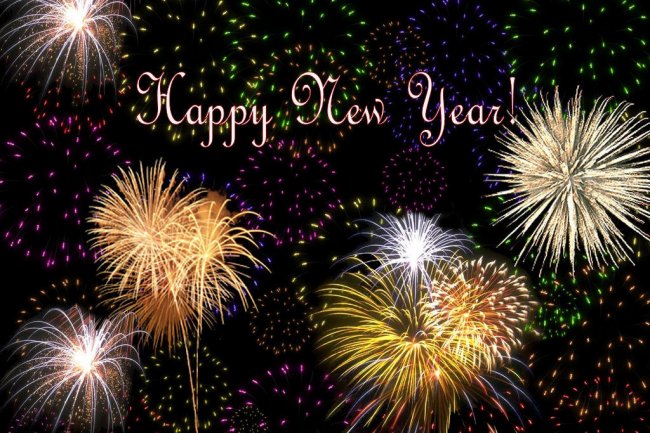 Talk about a show with ups and down. There was a few highlights, but there were just as many low points in that show.
Mae Young giving birth to Hornswoggle was not the way I wanted the year to end.
I hope everyone has a safe and happy new year.
ZIggler talks about how Cena's time is up and he is no longer on ZIggler's level. Ziggler tells Langston to stand guard so Cena can't come out to the ring.
AJ gives a toast to Dolph and they make out afterwards. Cena's music hits and Langston is still standing in the aisle.
Cena has a mic and he says he didn't come out to fight. He says Dolph Ziggler is right and Ziggler asks him to repeat himself.
Cena shows a picture of AJ in a tux and ZIggler in a wedding dress. Langston was in a bridesmaid dress.
When Cena shows a picture of what AJ and ZIggler's baby would look like Ziggler says it is a hot baby.
Cena and Ziggler go back until Cena brings up how Ziggler has been here seven years and has just now reached this level.
Wow. Cena brings up being a caddy and a cheerleader in his rundown of Dolph's career before saying he is now in the Rumble match.
Cena gives a pretty damn good promo about how he is still the same after 10 years because his resolve hasn't changed in that time and he will be buried in jean shorts and a cap.
Cena signals for what looks like feces to be dropped on Ziggler and AJ. Langston is in no hurry to get in the ring.
Well, that was gross.
After the break ZIggler, AJ and Langston are in the ring. Ziggler says Cena did not deserve the Slammy for Superstar of the year.
Ziggler shows us Cena losing to The Rock and Brock Lesnar attacking Cena the next night. I love how ZIggler questions whether anyone even remembers John Laurinaitis.
ZIggler is basically showing a sting of clips of Cena's failures this past year.
AJ and Dolph Ziggler are shown preparing for their New Year's celebration before we head to commercial.
The Shield vs. Ryback
Ryback makes his way out after the break. The Shield attack Ryback during his entrance and he tries to fight them off.
He ends up alone in the ring with Ambrose for a moment but he soon falls victim to the numbers game. The bell never rang.
Sheamus comes out to try and help but he too gets taken out by the three outlaws. Randy Orton's music hits and he comes out to even the odds.
He takes out all three men and Ryback ends up throwing Rollins into Reigns outside the ring. Orton, Ryback and Sheamus send The Shield running.
Match Never Took Place
After the break we see Mae Young in the party room giving birth. She gives birth to Hornswoggle in a diaper and a sash.
Michael Cole is cracking up at ringside. I do not share his feelings on this one.
The Shield make their way out for the match they have with Ryback.
We see some more backstage stuff with Mae Young and apparently she is in labor. God help us all.
Kofi Kingston vs. Wade Barrett for the IC Title Part 2
After the break we see Kofi fighting up out of a headlock only to get a hard sidekick to the gut from Barrett.
Barrett gets a near fall after a slam and then he wraps Kofi up in the ropes for some knees and a running boot.
Kofi avoids the boot and ends up knocking Barrett out of the ring. He springboards back onto Barrett from the middle rope and he rolls Barrett back in the ring for a near fall.
Kofi tries for a rollup and Barrett reverses it for a near fall. Kofi hits the SOS for a two count. Kofi hits his mounted punches in the corner and Barrett turns it into a powerbomb for a near fall.
Kofi misses a Trouble in Paradise and Barrett is able to hit Wasteland for a two count. Kofi gets a near fall with a rollup and Barrett hits him with a clothesline as punishment.
Kofi hits a kick in the corner but Barrett moves when Kofi goes for the springboard cross body. Barrett hits the Bull Hammer for the pin and the win.
Winner and new IC Champion: Wade Barrett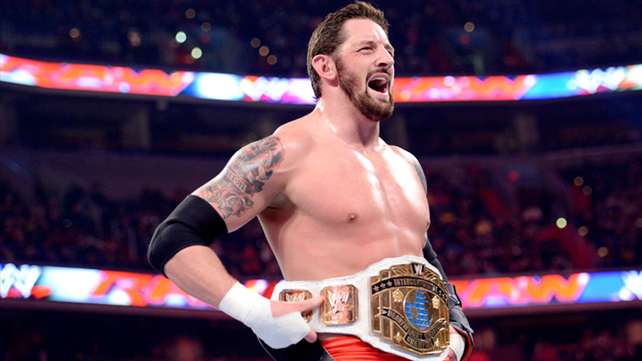 That was a great match. Props to both men. I am glad to see Barrett get the victory. I don't think this feud is anywhere near being over, though.
Kofi Kingston vs. Wade Barrett for the IC Title Part 1
Barrett is making his entrance when we return and he looks fired up for this match. They lock up and Barrett gets the upper hand with a knee to the gut.
Kofi comes back with some kicks and a headlock, but Barrett throws him off and then hits him with a shoulder block.
Kofi hits a dropkick after some leapfrogging for a near fall. Barrett manages to avoid the Trouble in Paradise.
Both men end up going over the top rope after some reversal attempts as we head to commercial.
Kofi KIngston is out next for his title defense against Wade Barrett.
Big Show vs. Ricardo Rodriguez for the World Title
Ricky comes out in a beautiful red Mercedes and he is still wearing his tux. Alberto Del Rio comes out to lend his support.
At least Ricky takes his tie off before the match. Justin Roberts does the intros and the bell rings.
Ricky goes for a leg and Show hits him in the back to take him down. Show hits a big chest chop to Ricky after tearing off his jacket and opening his shirt.
He hits a second chop and then chokes Ricky on the ropes for the full four count. Show talks trash to Del Rio while he puts Ricky on the top turnbuckle.
Show gets distracted by ADR and Ricky ends up kicking him in the face. Ricky ends up hitting a nice running enziguiri kick in the corner.
Ricky tries to leap off the middle rope and Show just swats him down with a shot to the chest. As Show lines up for the KO punch Del Rio comes in and causes a DQ.
Winner: Big Show
Del Rio hits Show with a series of kicks before hitting a big side kick right to the face of the giant.
Big Show is out after the break for his title defense against Ricardo Rodriguez.
Ricardo is backstage with Alberto Del Rio and Ricky says he is going to win the title in Alberto Del Rio's honor.
Del Rio says nobody should be treating Ricky bad, including himself. Del Rio gives Ricky his black scarf and the keys to his car for his match.
They are moving forward with the Del Rio face turn nicely.
Eve vs. ?
Eve is out after the break and she doesn't have an opponent since Young is in the family way. Eve says pregnancy is a flimsy excuse for getting out of the match.
Eve demands she be named winner by default since Mae Young can't compete. Kaitlyn comes out to the ring and Eve attacks her as soon as she hits the ring.
Kaitlyn ends up tackling Eve and they take the fight outside. The ref is able to separate them for enough time so Eve can make her escape up the ramp.
Kaitlyn's music hits and the segment ends without any real match taking place for the Divas title.
I truly hope she doesn't give birth to another giant hand or foot or any other body part.
After the break we see Kofi trying to check on Sheamus and Wade Barrett walks up and asks who Kofi Kingston is going to pick as his opponent.
Barrett suggests himself and Kofi says he would rather defend against Little Jimmy, but he will defend his title against Barrett one more time.
We go to CM Punk and Paul Heyman and Brad Maddox walks up and asks for a job. Heyman gets pissed and tells him to get out while Punk laughs in the background.
Mae Young is at the party and it looks like she is feeling sick. A Doctor comes in and says he needs to examine her. The Usos take a table and dump it off so they can lay her on it.
The Doc says Mae can't compete because she is pregnant.
She looks into the camera and says "Not again." as we head to commercial.
I am speechless.
They hit the Triple Powerbomb on Sheamus to end the segment.
Dolph Ziggler vs. Sheamus Part 2
We return to see Ziggler with a headlock on Sheamus. It doesn't last long as Sheamus powers out and goes to work on Ziggler with a series of signatures.
Ziggler breaks out of a powerslam and hits a huge jumping DDT for a near fall. That DDT always looks so cool. That should be his finisher.
Cole talks about Langston being able to deadlift 799 pounds as Ziggler hits a jumping elbow drop. Ziggler hits a dropkick to Sheamus for a two count.
Ziggler applies a rear headlock and he wears Sheamus down to the mat. Ziggler ends up being hit with a nice scoop slam for a near fall.
Sheamus gets his neck pulled down across to the top rope. Ziggler tries to go up top and Sheamus meets him.
Sheamus hits a fallaway slam from the middle rope for a near fall. Ziggler tries to stop Sheamus from climbing the ropes twice and twice he gets knocked down.
Sheamus hits the battering ram for another two count. This has been a very entertaining match so far.
Sheamus tries for the Cloverleaf but Ziggler makes it to the ropes. Sheamus catches Ziggler in mid-air and ends up hitting White Noise.
Sheamus calls for The Brogue Kick and Langston grabs his foot. Ziggler tries for the Zig Zag and he throws Ziggler over the top rope.
Langston catches Ziggler and sets him down so he can staredown Sheamus. Langston gets on the apron but The Shield attack Sheamus first.
No Contest
The Shield attack Sheamus and beat him down as ZIggler and Langstong sit it out. Sheamus almost fights them off until Reigns hits a spear to take him down.
Dolph Ziggler vs. Sheamus Part 1
Sheamus makes his way to the ring next and the bell rings. Ziggler takes Sheamus into the corner with hard rights but Sheamus comes out string with some shots of his own.
Sheamus gets a near fall after dropping an elbow to Ziggler. Dolph fights back and ends up getting Sheamus down in the corner again.
Sheamus almost botches a back drop really bad and Ziggler falls very awkwardly to the mat. Sheamus picks him up and hits a suplex for another near fall.
Langston ends up saving Ziggler from taking the Irish Hand Grenades before we head to commercial.
Dolph Ziggler comes out with Big E. Langston and AJ after the break.
After the break we see CM Punk come out with his personal Doctor and Paul Heyman. Punk hobbles his way to the ring slowly.
Heyman takes the mic first and introduces CM Punk as the man who held the title for the entire year and a total of 407 days.
Punk says the same things he has been saying for the past few weeks. Best in the world, no respect, blah blah blah
Punk's Doctor gets some heat and Punk tells the crowd to show some respect. After the Doc explains the injuries Punk talks about how he has an unfair match with Ryback next week.
Punk's Doc says he can't let Punk compete and this brings out Vince McMahon to a decent pop. McMahon got his suit from Nucky Thompson tonight.
McMahon accuses Punk of trying to weasel out of his title match and Heyman says he isn't trying to take a shortcut.
McMahon says next week WWE Doctors will examine Punk and if he is cleared to compete he will be in a TLC match with Ryback.
Vince and Punk go back and forth a bit until Heyman steps in and says he is surprised at the way McMahon is acting.
Heyman gives an Oscar-worthy performance running down McMahon. McMahon says if Punk is no cleared to compete next week then Ryback will take on Paul Heyman.
Team Hell No vs. Heath Slater and Drew McIntyre of 3MB for the Tag Titles
Bryan gets into a screaming match during his entrance right before a commercial break. We return to see 3MB coming into the ring.
Slater and Bryan start things off and Slater hits an armdrag before celebrating like he just won the match. They lock up again and Bryan gets him in a headlock.
Slater tries a leapfrog and Bryan grabs his leg and slams him down to the mat before locking in a surfboard submission.
Kane gets the tag and he hits a low dropkick to Slater while Bryan is still holding him in the submission. Slater ends up tagging in Drew, who locks up with Kane and gets taken down with a shoulder block.
Bryan tags in and Kane whips him back into Drew for a running dropkick and a two count. D-Mac gets the upper hand and starts laying into Bryan.
Bryan ends up being taken out of the ring by Slater, who holds the ropes open so he can fall through them.
Bryan gets rolled into the ring for a near fall. Slater hits a nice neckbreaker for another near fall.
Bryan and Slater collide in the middle of the ring and both men struggle to get to their corner. D-Mac gets the tag first, but he is unable to stop Bryan from tagging in Kane.
Kane comes in and hits Drew with a few nice moves before hitting a sidewalk slam for a two count. Kane goes up top and hits the flying clothesline.
Slater tries to come in the ring and Kane throws him right back out. D-Mac almost hits the Future Shock and Kane turns it into a Chokeslam.
Bryan gets the tag and hits the flying headbutt for a three count.
Winners: Team Hell No
Another pretty standard tag match, but decent action throughout.
After the break we see Team Hell No pacing back and forth. They are upset that they can't fight The Shield now that they are in a match.
They hear 3MB rocking out next door and they walk in. Bryan starts yelling Yes and it looks like they have found their opponents for the night.
We go back to the party and Big Show walks up behind Ricardo Rodriguez. Show speaks some Spanish to him and he asks if Ricky would like a title shot tonight.
Show says he has picked Ricky to be his opponent tonight. We pan over to see Kaitlyn bring in Mae Young.
Eve ends up insulting Mae and then she talks about how she gets to pick her opponent. Mae says she hasn't beaten her in a match and Eve pick her as the opponent.
We go to the ring as Team Hell No make their way out for their title defense.
Antonio Cesaro vs. Sgt. Slaughter For the US Title
Sarge comes out waving the flag to a nice pop. The bell rings and they lock up. Cesaro messes with Sarge a little bit at first.
Sarge ends up returning the favor and Cesaro answers back with a hard kick and headbutt. Cesaro ends up in the Cobra Clutch and he makes it to the ropes to break the hold.
Cesaro fires off an uppercut and then hit the Neutralizer for the pin and the win.
Winner: Antonio Cesaro
Sarge ends up being hit with a second Neutralizer after the match and the crowd boos Cesaro.
The Raw 20th anniversary gets a plug. It is two weeks away.
We return from break to see CM Punk telling Vickie that the fans are stupid and he has a Doctor to explain his injury.
Vickie asks who Punk would have faced if he had been cleared to fight tonight. Punk says Ryback and Vickie says Ryback should be in a match.
Ryback ends up in a handicap match against all three members of The Shield. Antonio Cesaro is in the ring when we go back ringside.
Cesaro talks about being the US champion in Washington D.C.
He says he chooses to face Sgt. Slaughter for his title defense tonight.
This article is
What is the duplicate article?
Why is this article offensive?
Where is this article plagiarized from?
Why is this article poorly edited?