College Football Recruiting 2013: Predicting Top 11 Commitments in January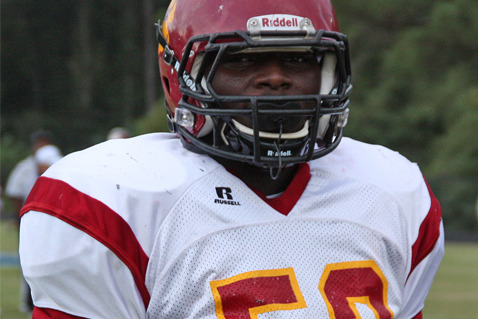 247Sports.com
January is upon us, and many recruits who have not made up their minds will begin to settle on decisions now. Recruiting is getting heated up with National Signing Day so close and it's getting to be time for those prospects who have remained uncommitted so far to start really honing in on where they want to play.
This is always a crucial month for recruiting and there are some highly touted prospects who have yet to make a choice. For this read, we're going to predict the top 11 looming commitments that will more than likely come in the month of January.
So, I bid you a very happy New Year, and thank you for reading!
Begin Slideshow

»
247Sports.com
Mathis is down in San Antonio this week to compete in the Army game. The 6'4" DL weighs close to 260 pounds and can play DE, a little DT and perhaps even stand up rush also.
He'll be making his pick during the game on Saturday, and my hunch is that it is between UCLA and Washington. Mathis could stay home and play for the Bruins, but I feel he will decide to be a Husky.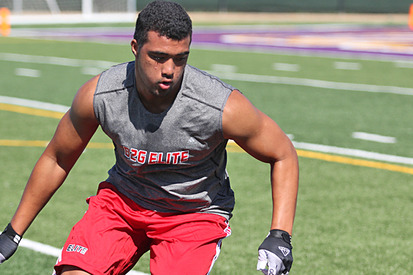 247Sports.com
Hailing from Hawaii, Savaiinaea is a talented 6'3", 230-pound 'backer that can play the middle or on the flanks. His size, toughness, instincts and production are among the top players in the country at his position.
Savaiinaea is pretty much down to UCLA and Texas A&M and has been for weeks. He'll be announcing this weekend, and I feel the relationships he's built with the people at UCLA will lead him to Westwood.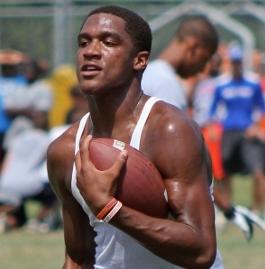 247Sports.com
Michael Carvell of AJC.com is reporting that Robinson has de-committed once again from Clemson.
The 6'2", 195-pound receiver has a world of potential, which is why Dabo Swinney wants to keep a hold on him, but Florida wants him too.
Carvell states that Robinson will be making a final decision this weekend at the Army game between both schools. I'm predicting that he'll commit to Florida, again.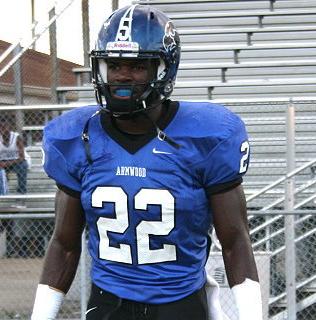 247Sports.com
A good free safety prospect with good hands and ball skills, McQuay is a 6'1", 185-pounder from Florida. He has a known pot of USC, Michigan, Oregon, Vanderbilt and Florida State.
I've been predicting McQuay will pick USC for a few months, and while I'm not as convinced of that prediction as I once was, I'm sticking to it. Keep an eye on Vanderbilt and Oregon here too.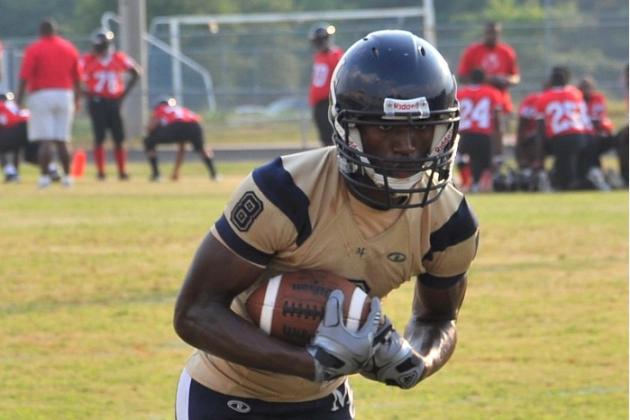 247Sports.com
The big 6'3", 210-pound North is an imposing WR with great size but also fantastic deep speed. Once North refines his route running and technique, he could develop into a No. 1 WR in college.
North Carolina, Clemson, Notre Dame and Tennessee are in the pot, with the Vols and Tar Heels at the top. North could choose this month as the time frame to pull the trigger and I think he'll stay home and play on Chapel Hill.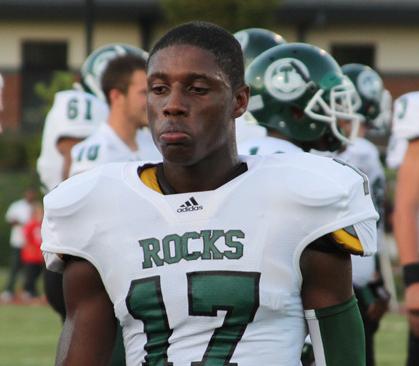 247Sports.com
Quick is from Kentucky, and everyone knows he is down to Louisville and Ohio State. The 6'0", 185-pound WR has good RAC skills, solid release quickness and the ability to make some plays with speed downfield.
Even though Ohio State presents a strong case for Quick, I like Charlie Strong to win this one. Staying home and playing in front of his family and friends while getting a year in with Teddy Bridgewater are positive appeals that could sway Quick.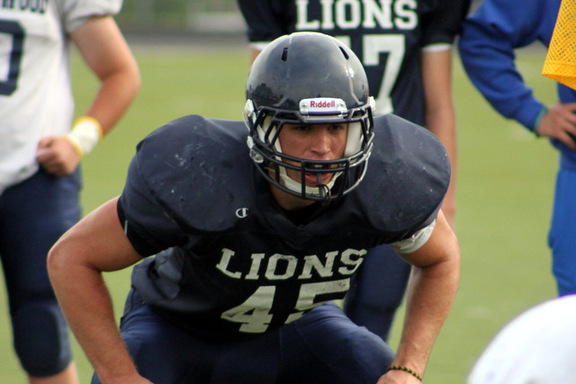 247Sports.com
After seeing his stock rise since the spring, Mitchell is now one of the top players at his position and overall. The Texas prospect is a 6'4", 220-pound linebacker with great straight line speed, big hitting ability and toughness.
Scout.com reports that Mitchell is down to Ohio State, Texas A&M and Oregon and will announce at the Army game this weekend. I predict he'll commit to Ohio State.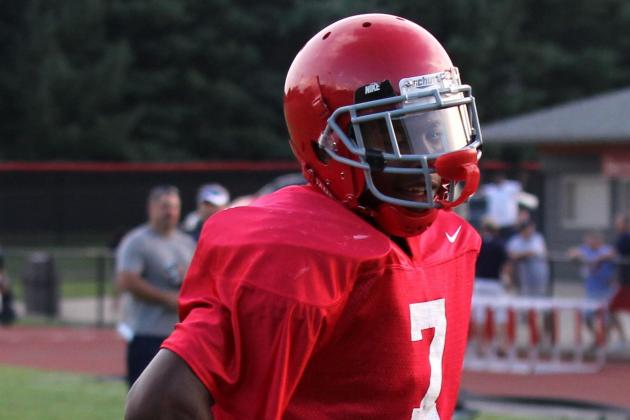 247Sports.com
Ramsey is technically committed to USC, but he hasn't made a "final" decision. Scout.com reports that decision will be made in January and it'll be between USC, Washington, Florida and Mississippi State.
This is a tough one to call, as Florida has really put the press on Ramsey, who is from Tennessee. Yet I think he'll stick with his USC commitment.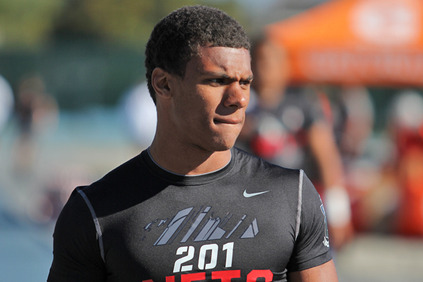 247Sports.com
The 6'2", 195-pound Redfield is an athletic safety that can patrol deep halves and thirds on the back end, blast out of transition and jump passing lanes with ease for interceptions.
He is down to USC or Notre Dame and this one is pretty much over. Redfield may even draw a little criticism for dragging out the process, but he's going to Notre Dame and sounds like a guy who made up his mind months ago.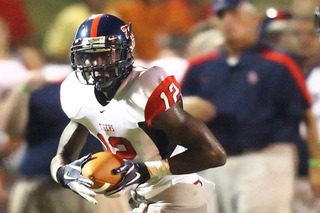 247Sports.com
Conner, per Scout.com, is going to commit this Friday night at the Under Armour game. He is down to Ole Miss, Alabama, Mississippi State and Auburn.
Conner is a 6'1", 200-pound athletic safety who can play both SS and FS and even a little OLB/Rover. His athleticism, speed, instincts, ball skills and solid tackling ability all make him a wanted man in the SEC.
My prediction is that he picks Ole Miss.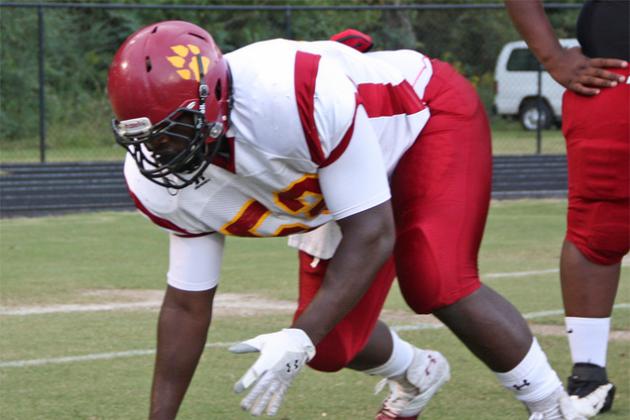 247Sports.com
According to Scout.com, Adams is set to announce his decision on January 19. At 6'3" and nearly 310 pounds, Adams has the quickness, strength and short area pursuit ability to be a top-flight DT in college.
He has a slew of options such as Georgia, Alabama, Clemson, Auburn and Florida, among others. Alabama could land him, but I think he'll stay in the Peach State and play for UGA.
Edwin Weathersby is the College Football Recruiting Analyst for Bleacher Report. He has worked in scouting/player personnel departments for three professional football teams, including the New York Giants, Cleveland Browns and the Las Vegas Gladiators of the Arena League. He spent a year evaluating prep prospects and writing specific recruiting and scouting content articles for Student Sports Football (formerly ESPN Rise-HS). A syndicated scout and writer, he's also contributed to WeAreSC.com, GatorBait.net and Diamonds in the Rough Inc., a College Football and NFL Draft magazine.