Charlotte Bobcats vs. Chicago Bulls: Live Score, Results and Game Highlights
Use your ← → (arrow) keys to browse more stories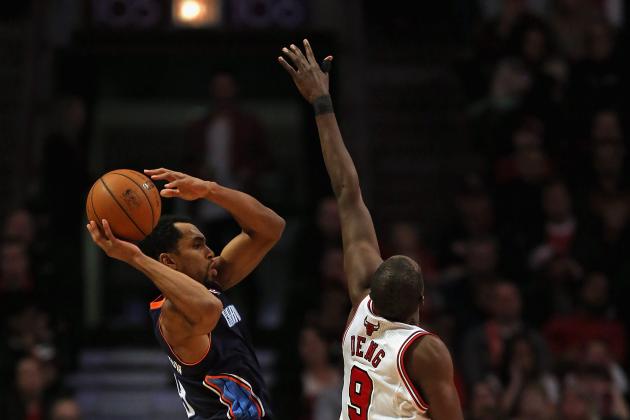 Jonathan Daniel/Getty Images
The Bulls could do no right in their loss Monday afternoon to Charlotte.
The Charlotte Bobcats put an end to their misery against the Chicago Bulls at the United Center with a 91-81 victory over the Bulls. Game commentary on the Bulls' loss and what led to the unravelling disaster against the league's worst team.