2013 NFL Playoffs: 4 Things That Must Happen for the 49ers to Taste Success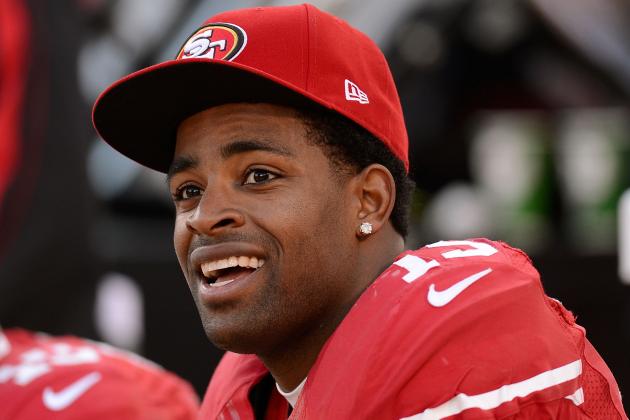 Thearon W. Henderson/Getty Images

The San Francisco 49ers are trying to get to the Super Bowl, but right now, they are playing like they want to lose.
San Francisco held off Arizona in a 27-13 game to clinch the NFC West, after a 42-13 blowout against the Wild Card Seattle Seahawks. The 49ers have looked terrible in their last two games, and they won't go anywhere in the playoffs if they keep playing like this.
There are some issues that must be resolved, but the 49ers still have a good chance at playoff success. They want the Super Bowl, and it's safe to say that they will be prepared when they host the Green Bay Packers, Seahawks or Washington Redskins in the second round.
But how will they defeat their opponent? Well, here are four things that will help the 49ers succeed in the playoffs.
Begin Slideshow

»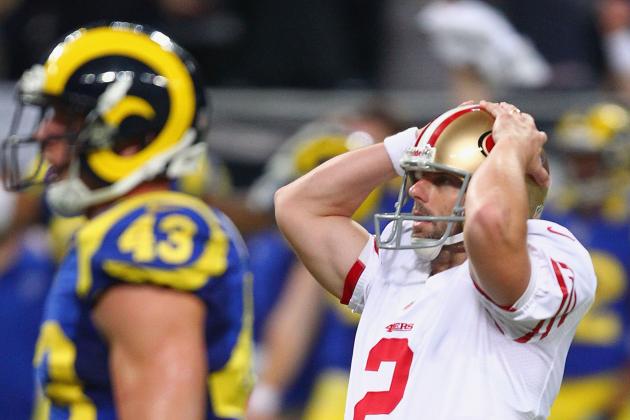 Dilip Vishwanat/Getty Images

David Akers set a record with 43 field goals in 51 attempts last year. This year, he has almost set a record for being so bad.
Akers has made just 29 of his 42 attempts this year, missing or having at least one kick blocked in San Francisco's last three games and five of their last six. He is struggling more than ever right now, after missing two field goals against Arizona.
Ted Ginn Jr. has also struggled, looking scared and confused while returning punts. He fumbled one and came about two centimeters from losing another one (it almost touched him, but just missed). Ginn isn't looking good right now, and he could cost the 49ers just like Kyle Williams did last year.
If the 49ers don't turn the ball over on special teams, and if Akers starts to hit his field goals and regain his 2011 form (including the playoffs, he made 47 of 55 field goals), the 49ers will be good. However, Akers did make a 54-yard kick against the Seahawks, which is promising.
Kyle Bonagura of CBSSports.com noted here that Andy Lee has booted 36 punts inside the red zone, and it's safe to say that the 49ers are fine with punts. But if Ginn Jr. and Akers can't get their acts together, it will spell trouble for the 49ers.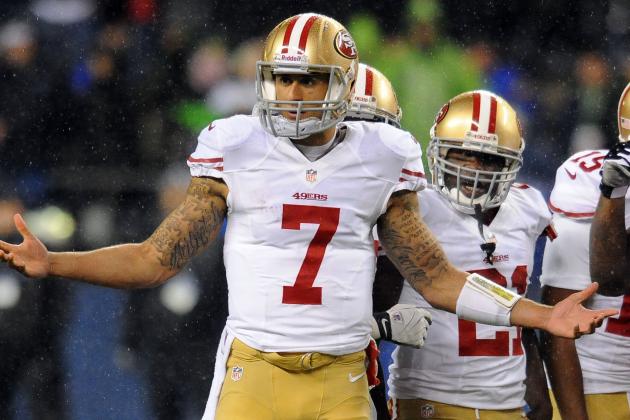 Steve Dykes/Getty Images

Quick starts will help any team, but the 49ers in particular need to get going quickly to win.
When the 49ers trail, Greg Roman tends to make the offense one-dimensional by abandoning the run and forcing Kaepernick to try to do too much to win the game.
For instance, Gore got just six carries in the blowout loss to Seattle, while Kaepernick threw 36 times. That means that almost 86 percent of the offensive plays were passes.
San Francisco needs to avoid that scenario by taking a quick lead. On defense, if the 49ers play the Packers, they can forget about the run if Green Bay is ahead. The Packers are pretty much one-dimensional on offense, and focusing on the pass while sending a lot of guys back in coverage will help.
Aldon Smith is very capable of rushing, so Aaron Rodgers won't have all day to throw. Justin Smith will harass Rodgers if he is healthy, and the 49ers pass rush won't let Rodgers go deep for Jordy Nelson or Greg Jennings. If the 49ers seize the early lead, it will help in multiple ways.
Against Seattle or Washington, they can't do the same thing. But getting the opponent to abandon the run (since Marshawn Lynch and Alfred Morris are both elite) will be huge, so getting on top early will help against any team.
And it could be exactly what the 49ers need to make a deep playoff run.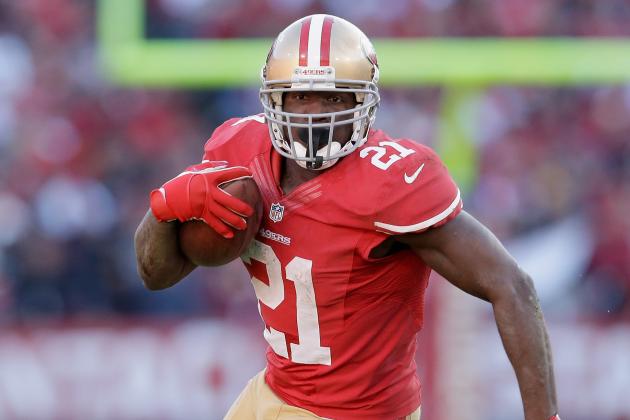 Ezra Shaw/Getty Images

As I mentioned in the previous slide, when playing from behind, Roman tends to abandon the run and put the offense in the hands of Kaepernick and only Kaepernick.
Kaepernick isn't bad, but he's not capable of winning a playoff game by himself. So, it will be key that Roman keeps the offense balanced and that he mixes up runs and passes to keep the defense off-balance.
Gore set the franchise record for rushing touchdowns when he picked up his 51st on Sunday, and he is a capable, durable back who is hard to bring down.
LaMichael James can break loose on any play and, considering that the 49ers are supposed to be a run-first offense, makes Roman's peculiar play-calling even more mysterious.
Opposing teams have to know this, and if the 49ers don't start quickly, they will probably be expecting the run to be abandoned. If they are, that will open up more holes for Gore, and he sure knows how to burst through holes.
Balancing the offensive attack can only help Kaepernick perform better and help Gore perform better. It seems simple, but it will pay dividends if the 49ers can mix up runs and passes and keep the defense guessing.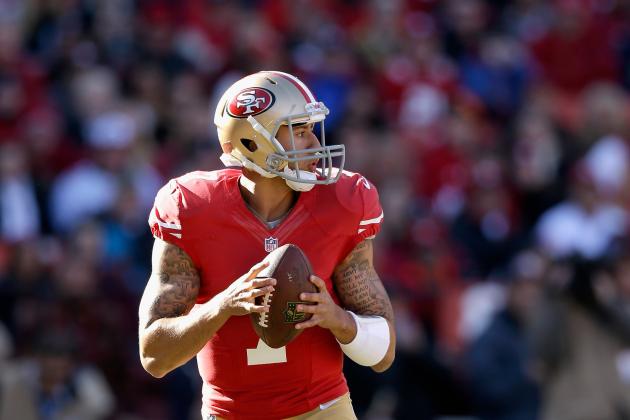 Ezra Shaw/Getty Images

Kaepernick is a capable quarterback, but he is also on-and-off.
Against Chicago, New England and Arizona, he did well, but he struggled against Seattle and New Orleans. Kaepernick has forced a lot of passes, resulting in some interceptions and near-interceptions.
If he continues to try to do too much, it will cost the 49ers.
So, it will be crucial that Kaepernick doesn't get fazed by the big stage (which I don't think he will) and that he goes out and doesn't try to do too much. I still think Alex Smith should be starting, because he doesn't try to do too much and he holds on to the ball.
As long as the play-calling is good, all the 49ers need is a guy like Smith.
So, if Kaepernick can perform and avoid trying to do too much, the 49ers will be in good shape. For all the defense's struggles, it will be able to stop a one-dimensional Packer offense, and it will be able to contain Seattle and Washington (Seattle scored six against SF in Week 6).
The defense and running game are both great, so all Kaepernick has to do is protect the ball and do exactly what he did against Miami in Week 14. He went 18-of-23 with 183 passing yards, which was the perfect complement to his running and Gore's running.
If he can contain his excitement and do that, the 49ers will be fine.
But if not, they'll be in trouble.