Knapp or McFadden? McFadden or Knapp?
Use your ← → (arrow) keys to browse more stories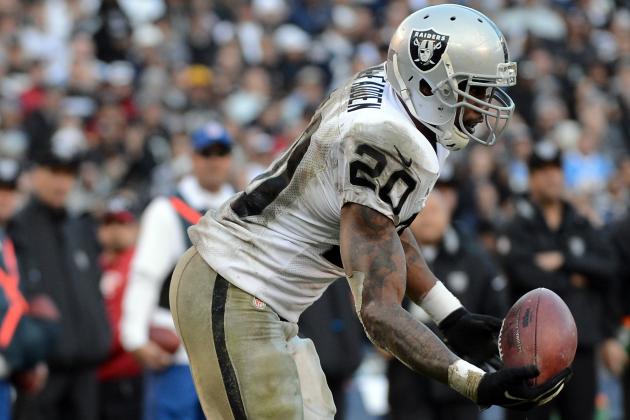 Harry How/Getty Images

SAN DIEGO -- Basically, it comes down to this -- Greg Knapp or Darren McFadden. The Raiders have to make a choice between a beleaguered offensive coordinator whose version of the West Coast Offense and zone-blocking scheme all-but neutered what had ben one of the game's more explosive running attacks and an explosive running back who has a propensity to get injured and yet to play a full 16-game season. Reports have Knapp and other staff members on their way out this week, though coach Dennis Allen would not comment on them Sunday...