Sun Bowl 2012: USC vs. Georgia Tech Live Scores, Analysis and Results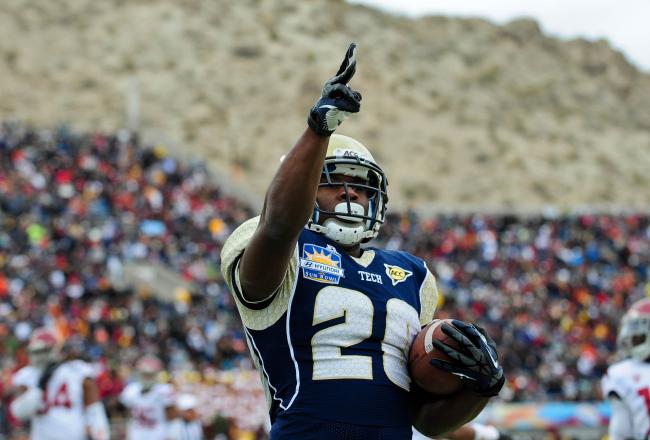 The 2012 Sun Bowl: Georgia Tech 21, USC 7; Final
The Georgia Tech Yellow Jackets defeat the USC Trojans, 21-7 in the 2012 Hyundai Sun Bowl in El Paso, Texas.
Georgia Tech finished 2012 with a 7-7 record while USC completes a disappointing campaign at 7-6.
USA TODAY Sports
Georgia Tech snaps a seven year bowl losing streak, knocking off a USC Trojans team that looks absolutely hapless on offense today.
Tech out-gained USC, 364-205, and picked off three Max Wittek passes en route to a 21-7 win.
Georgia Tech dominated the ground game, 289-98, and had three players over 50 yards.
USC never found much of a rhythm on offense, as Wittek was just 14-of-37 for 107 yards, one touchdowns, and three interceptions.
Silas Redd has the best day of any Trojan, amassing 88 rushing yards on 17 carries. Marqise Lee was held to just 41 yards on 6 receptions as the Tech defense kept everything in front of them for sixty minutes, never really giving up the "big play."
USC falls to 7-6—quite a disappointing finish considering the Trojans were the No. 1 team in the AP's preseason poll back in August.
Georgia Tech will finish at .500 with a 7-7 record after needing a waiver from the NCAA to participate. Georgia Tech is just the third team in history to receive such a waiver.
Thanks for joining us for the 2012 Hyundai Sun Bowl Live Blog. Make sure to check out all the great bowl coverage on Bleacher Report through the BCS National Championship Game next week!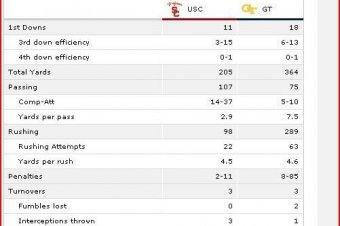 Some final stats...
That's the end of the game, and Georgia Tech capitalizes on its NCAA waiver to play in a bowl game.
The Yellow Jackets knock off USC, 21-7.
Hey, USC... How's that for karma?
Next time, show up for the banquet and understand that everyone—including bowl committees—can read tweets.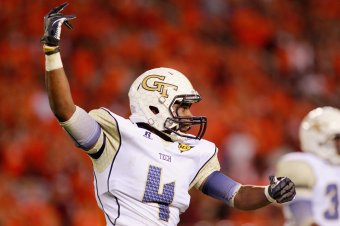 Geoff Burke/Getty Images
INTERCEPTION, Georgia Tech.
Jamal Golden picks off Wittek, and Georgia Tech secures a win in the 2012 Sun Bowl.
Max Wittek with yet another high pass, incomplete.
The game was relatively penalty free through the first three quarters.
Now, it's a flag-fest. Another 15-yard penalty against GT.
Another 15-yarder against Georgia Tech.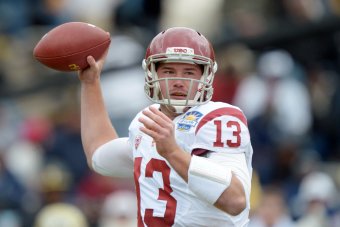 USA TODAY Sports
Have you ever seen so many passes batted down at the line?
Georgia Tech gets another unsportsmanlike penalty for taunting...
Probably won't make a difference, but it's a big gain for USC.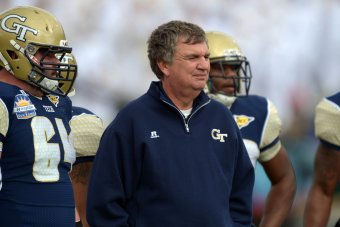 USA TODAY Sports
Fourht down for Georgia Tech...
Decisions, decisions....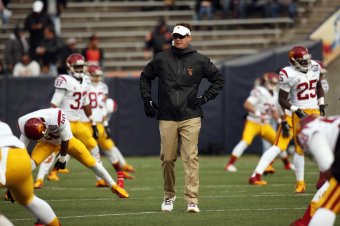 Ivan Pierre Aguirre-USA TODAY Sports
And USC starts calling timeouts... Only one left.
Is it too late to place a bet on Georgia Tech?
Moron fan runs across the field and stops the clock...
That really hurts GT... Costs maybe 20 seconds that could have been run off the clock.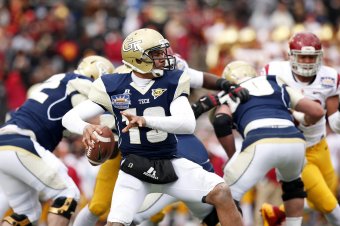 Ivan Pierre Aguirre-USA TODAY Sports
The problem for SC now is the fact that GT runs the exact kind of offense you need to drain the clock.
And Tech is good at it, too.
And USC has already burned a timeout earlier this half...
INTERCEPTION in the end zone!
Max Wittek throws his worst pass of the day, and it could cost USC the game.
Georgia Tech takes over on their own 20 with a 14-point lead late.
Silas Redd gets an honest first down with a big run up the middle.
USC threatening in the red zone with just over seven minutes left...
A big personal foul call on Georgia Tech gives USC 15 yards and its first first down of the second half.
USA TODAY Sports
Max Wittek is just consistently high on every pass he throws.
He's now 11-of-27 for 72 yards.
There may be nine minutes left in the game, but USC is being dominated in nearly every statistical category.
We need to see some sort of production from the Trojans on this drive if they are going to convince anyone—including themselves—that it's possible to win this game.
USC holds on fourth down, and the Trojans still have life!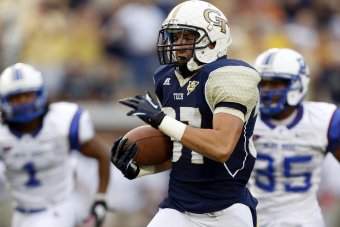 Josh D. Weiss-USA TODAY Sports
Zach Laskey with a huge run up the middle, and Tech is in a position to put this game away.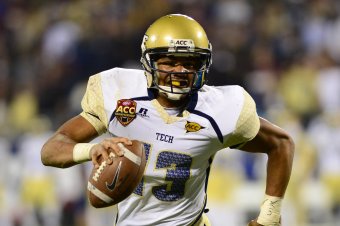 USA TODAY Sports
Georgia Tech might be getting yards today, but those aren't yards after contact.
Very tough hitting from the Trojans' defense.
GT has out-gained USC, 258-137.
USC is 3-for-13 on third downs now.
Play-calling questions against for Mr. Kiffin... Wittek is struggling to find his receivers.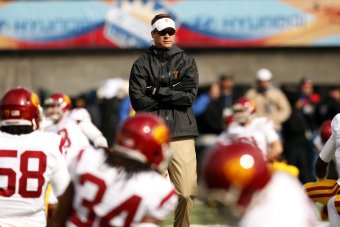 Ivan Pierre Aguirre-USA TODAY Sports
Another underneath pass for USC.
Does Lane Kiffin not trust Wittek? Why not throw it deep down field to Lee? Just once?
This article is
What is the duplicate article?
Why is this article offensive?
Where is this article plagiarized from?
Why is this article poorly edited?