Juventus Transfers: Best Fits at Striker for Juve's System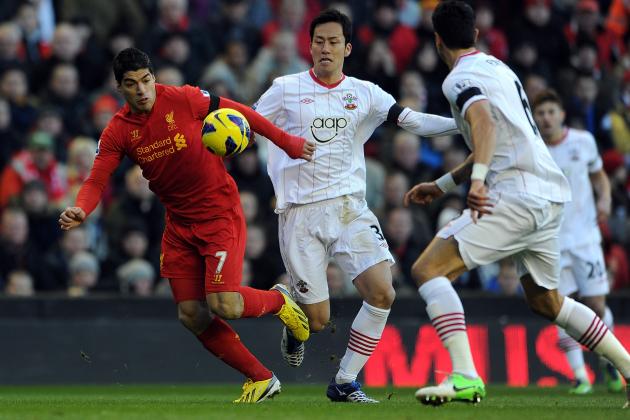 Chris Brunskill/Getty Images

Juventus' Champions League hopes would be bolstered by the addition of another striker.
It's always surprising for a team to go through an entire league campaign unbeaten. It was even more incredible for Juventus considering their leading scorer, Alessandro Matri, only managed 10 goals.
You can't argue that striker was a massive concern for the Old Lady, considering the club won Serie A. This year hasn't been much different, with Juventus already eight points ahead of second place Lazio.
2012/13 is a bit different though in the sense that Juve now has European competition to worry about.
It's not going to be enough to simply have a squad capable of winning the Italian league. Juventus has a very complete squad, but up top it is lacking.
Nicklas Bendtner has not quite worked out. Matri is a good option, but you have to wonder if he is good enough for the club to advance through the knockout stages.
The team is loaded with talented secondary strikers like Sebastian Giovinco, Mirko Vucinic and Fabio Quagliarella.
Juventus supporters would likely be very happy to see another striker arrive in January.
If those fans were to draw up a wish list, these six strikers would almost certainly be on it.
Begin Slideshow

»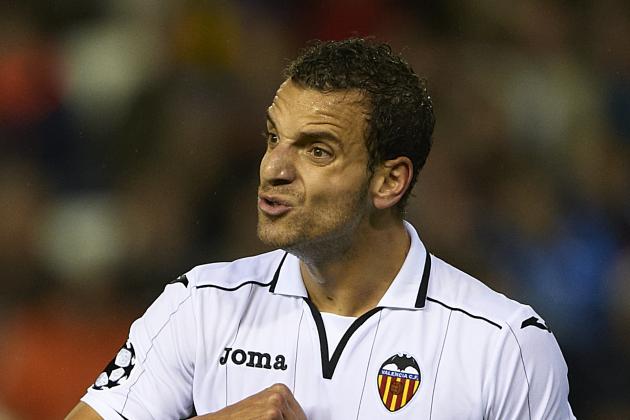 Manuel Queimadelos Alonso/Getty Images

If Juventus want an established goal scorer, it would be served by going after Roberto Soldado.
The Spanish striker came up through the Real Madrid Castilla, their youth team. He played in 16 La Liga matches at the senior level for the club before moving on to Getafe and Valencia, where he is now.
Soldado's scored 86 times in 188 league matches over eight seasons. It is a shame he has no't featured more in the Spanish national side, but Vicente del Bosque remained loyal to Fernando Torres.
At 27 years old, he has probably hit his peak, but he still has another good four or five seasons left in him.
Although he is a superb finisher, Soldado is more than just a poacher if he is asked to do more. He and Sebastian Giovinco could make a good partnership.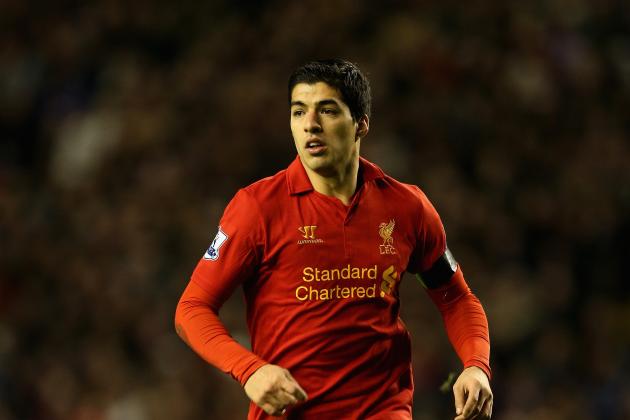 Clive Brunskill/Getty Images

Regardless of what some people might think of him, Luis Suarez is a world-class striker on his best day. Suarez was accused of racially abusing a player and even bitten one on the shoulder, but his talent is undeniable.
His penchant for making headlines for the wrong reason can be tolerated considering what he can bring to a team.
His slaloming runs through defenses can at times be unparalleled in the world, even next to Lionel Messi.
On more than one occasion, most recently against Queens Park Rangers, a Liverpool teammate simply passes the ball to Suarez upon which he cuts in between two defenders and finishes a move that came out of absolutely nothing.
Some have criticized the Uruguayan for his lack of finishing, but with 13 Premier League goals so far this season Suarez is putting those doubts to bed.
Suarez is at his best when he has the ball in front of him and can run at the opposing defenses.
If Juventus want a pure finisher, though, Suarez might not be the best choice for the club.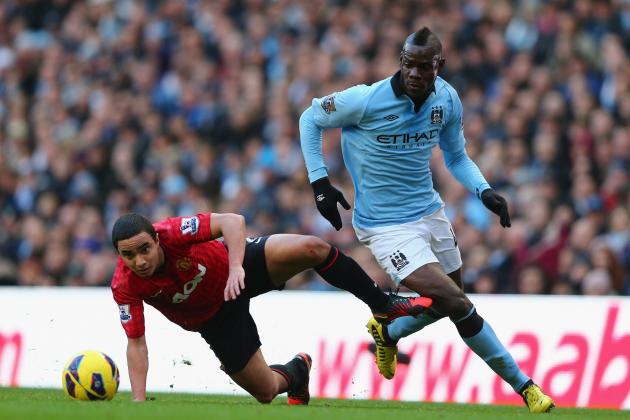 Clive Mason/Getty Images

Say what you want about Mario Balotelli, but almost every football fan will agree that he has all the potential in the world. It is not an exaggeration to say that if he could hit his ceiling, Balotelli could be the best striker in the world.
The Italian has had plenty of ups and downs throughout his career, but his overwhelming talent has always enticed managers to think that they can fix him.
Roberto Mancini has been the most recent example. Fluidity and chemistry be damned, he seems to genuinely think that he can be the man to get Balotelli hitting on all cylinders.
That said, he has always seemed a bit out of whack in England and just has not looked completely comfortable in the Premier League.
What Balotelli needs most is a move back to Italy. The striker already has plenty of experience and proven himself in Serie A, so Juve would be getting a player that would have a very slight learning curve.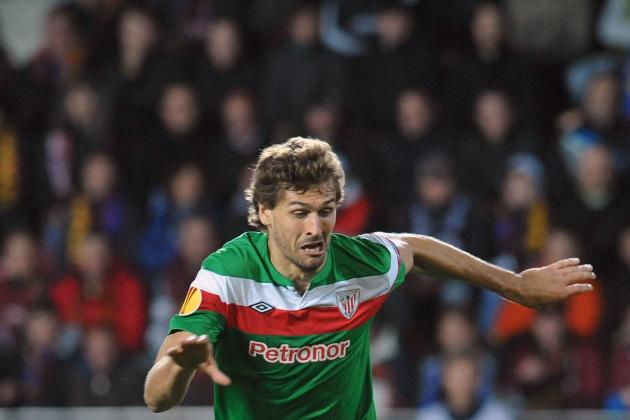 EuroFootball/Getty Images

Fernando Llorente and Juventus have been linked together going all the way back to the summer (via ESPN.com).
Llorente's contract is up at the end of the season, and he has made it clear that he will not sign an extension with Athletic Bilbao. That is possibly why Juventus will not make a move right now.
A club can just wait six months and sign Llorente for free. Whatever the transfer fee, a club would only really be paying Bilbao for his services for six months.
The 27-year-old Spaniard has already established himself as one of the better strikers in Europe. In 246 La Liga games for Bilbao, Llorente has scored 81 goals.
However, 2012/13 has not been kind to Llorente. He has only found the net once in 10 league games. This year has been a bit of an aberration though because of contractual situation and problems with Bilbao coach Marcelo Bielsa.
Once he gets a new environment, Llorente will be able to find his scoring boots again.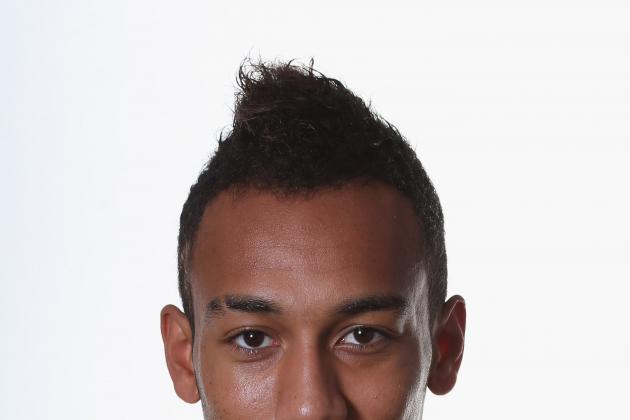 David Rogers/Getty Images

It is hard to believe that Pierre-Emerick Aubameyang has slipped through AC Milan's grasp. He hardly featured for the Rossoneri, having been loaned out to various French sides instead.
He eventually moved to Saint-Etienne on loan, with the move being made permanent in December 2011.
At 23 years old, Aubameyang has plenty of great seasons ahead of him. That is scary considering how far his game has developed in recent seasons.
Last year, the striker scored 16 goals in 36 Ligue 1 games. He also added an astounding 11 assists.
He has kept up the great play this season as well. In 18 matches, Aubameyang has found the back of the net on eight occasions while assisting another six goals.
Aubameyang is only going to stay at Saint-Etienne for a few more seasons as it can't really be expected that a player of his talent will miss out on Champions League football for so long.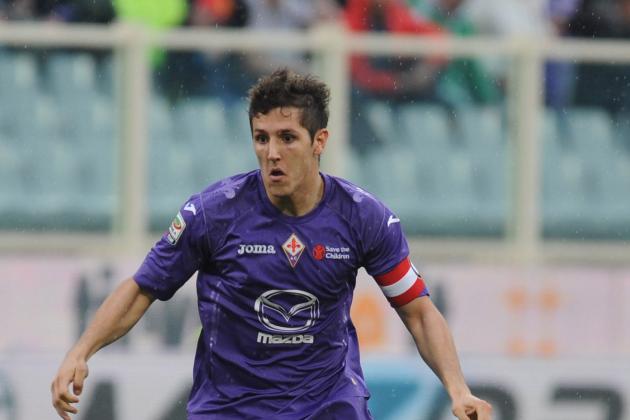 Dino Panato/Getty Images

As mentioned in the introduction, secondary strikers are not a necessity for Juventus.
Signing Stefan Jovetic would be more of a luxury for Juve than anything else. The Montenegrin is similar to Sebastian Giovinco, already at the club.
In addition, Juve also have Fabio Quagliarella and Mirko Vucinic, whose preferred position is as a second striker rather than the primary forward.
Jovetic, however, has already established himself as one of the most dangerous players in Serie A when healthy.
He might be at his best in the second striker role, but Jovetic could more than adapt to being a pure forward.
Last season was the first that he notched double digits in league goals with 14. He is likely to do the same in 2012/13 as he has already scored eight goals in 13 games for his club.