Hot Seat Rankings: Rex Ryan, Ron Rivera and More Coaches in Trouble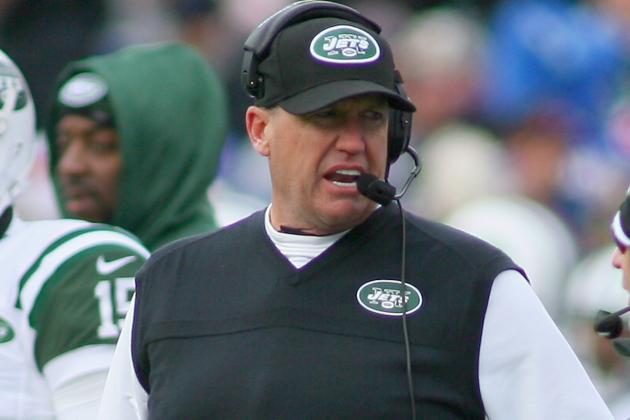 Rick Stewart/Getty Images

It's a horrible day to be a NFL head coach, or at least a mediocre one.
Welcome to yet another installment of the Hot Seat Rankings on a day filled with football firings. We clear the rankings of some leaders of men who have been teetering on the axe for quite some time.
As we do, we will take a look at the sports landscape and determine which head coach is most likely to be fired next, regardless of sport.
Of course, we are bound to miss a few, so please sound off with some head coaches and managers who you think should get the boot shortly.
Let's break down the hot seats on Black Monday.
Begin Slideshow

»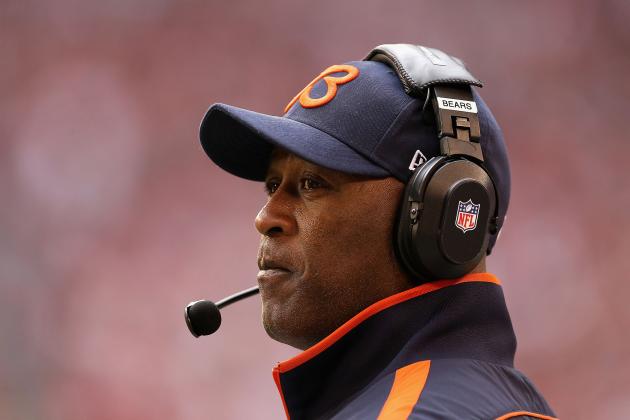 Christian Petersen/Getty Images

First, we take a look at the coaches who were fired recently. This being Black Monday, you could have guessed there would be a few.
Avery Johnson (previously unranked) - Let's get the NBA news out of the way with the firing of Avery Johnson. The former Nets coach wasn't given much of a chance and was axed after a 14-14 start.
Lovie Smith (previously unranked) - As the Chicago Tribune reports, the Bears have parted with Lovie Smith. I really think Chicago will come to regret this firing. Sure, the man was hardly a legendary coach, but it's hard to find a good one like he was.
Chan Gailey (previously unranked) - The Bills will go in a different direction after a 6-10 season, firing head coach Chan Gailey.
Pat Shurmur (previously unranked) - The Browns were one of the first teams to pull the trigger, dismissing Pat Shurmur after a 5-11 season.
Andy Reid (previous rank: No. 4) - One of the bigger names to get the chop on Monday was Andy Reid. A tumultuous season with destroyed expectations brings an end to 14 years in Philadelphia.
Romeo Crennel (previous rank: No. 8) - Romeo Crennel was let go after the team delivered to fans all of two wins.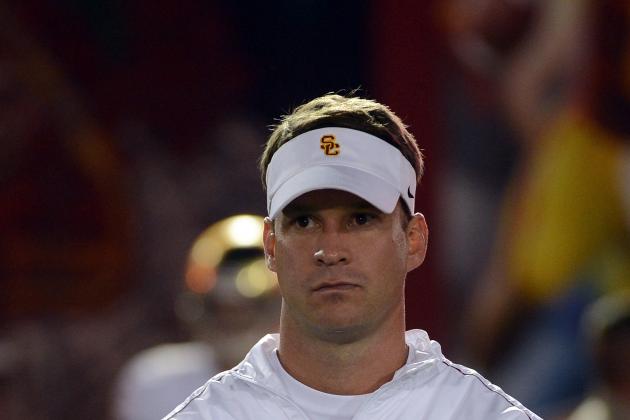 Harry How/Getty Images

Previous Rank: No. 6
This should be the last week we include the USC head coach on this list. Depending on how the Sun Bowl goes for the Trojans, Kiffin should be back on a very comfortable seat or looking for another gig.
This team was supposed to compete for the national title. Now they have just one task to keep their coach employed: Beat Georgia Tech.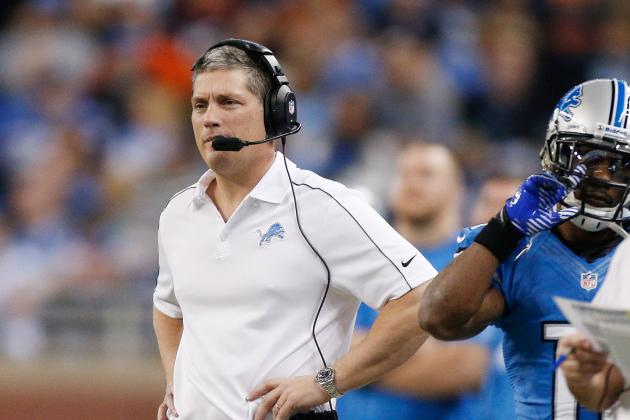 Gregory Shamus/Getty Images

Previous Rank: No. 3
The Detroit Lions took a huge tumble this season, and we thought that meant Schwartz would be looking for work right about now.
An ESPN report seems to think he is safe for the offseason, and you have to believe the goodwill of last year's run helped matters greatly.
Still, even a slight misstep to start the season next year could mean the end of the Schwartz era in Detroit.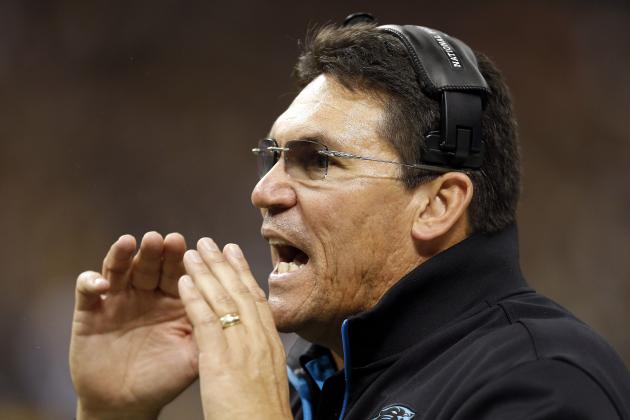 Wesley Hitt/Getty Images

Previously Unranked
We normally like to spread the love to other sports, but this is a huge day for the NFL and their head coaches.
Ron Rivera has received quite some vitriol, as well as Hot Seat nominations, in the past few weeks. Per a Charlotte Observer report, he seems to be safe, if only for Monday.
Per that report, Rivera will meet with owner Jerry Richardson and discuss the season. The main point is the team showed marked improvement after GM Marty Hurney was fired.
Since then, the team went 6-4, giving Rivera a modicum of comfort.
Rob Carr/Getty Images

Previous Rank: No. 2
We have said it a few times, and will say it once again, Randy Wittman needs John Wall. Until he gets a healthy Wall, we have no real idea of how well this team can play.
Seeing as how it can't get much worse, we imagine he has some leeway until his star guard takes the floor.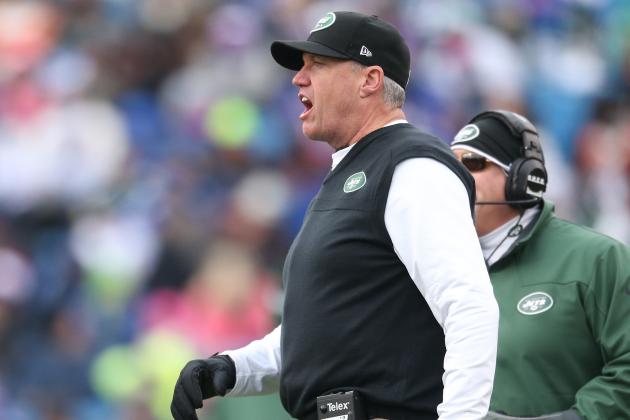 Tom Szczerbowski/Getty Images

Previous Rank: No. 5
We have Rex Ryan near the top spot, not because we think he will be the next fired, but merely to point out how close he came to getting the hop.
As ESPN reported, general manager Mike Tannenbaum is out in New York, but Ryan is still in, if only for the moment.
The report goes on to remind us Ryan has about $6 million and two years left on his contract. He will have one more go with, hopefully, better personnel.
He enters the 2013 season with the hottest seat in the biz, though.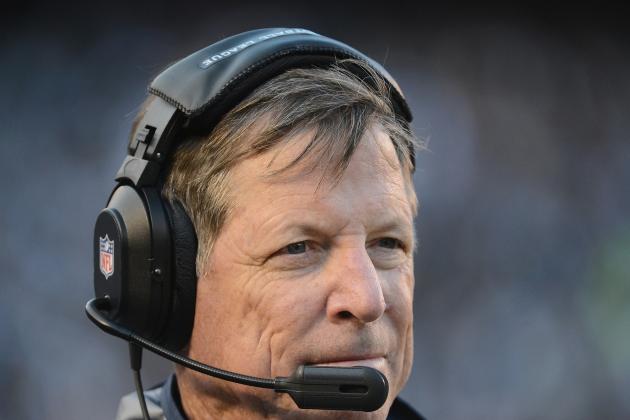 Harry How/Getty Images

Previous Rank: No. 1
Turner wins the top spot once again. At least he is winning something at the moment.
The hard part about including Turner in this slideshow is the fact his inclusion becomes obsolete the moment we hit publish.
ESPN is reporting Turner and GM A.J. Smith will be fired on Monday. So you can see that the hottest seat in sports is the one about to fall out from under Turner.
Hit me up on Twitter for more sports insanity.