NBA Rookie Stock Watch: Where Each Top Rookie Stands Entering 2013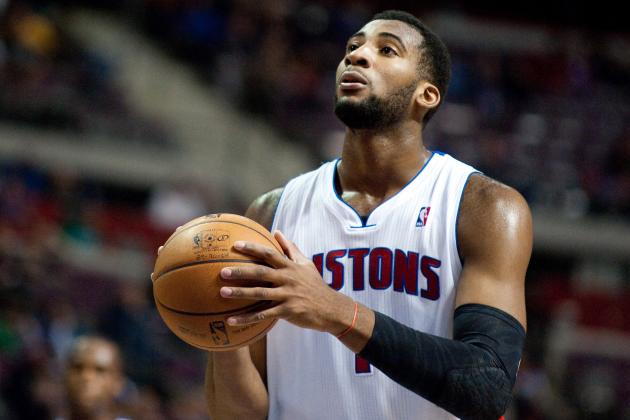 Tim Fuller-USA TODAY Sports

Several 2012-13 NBA rookies saved their best stuff for the holidays, as the week between Christmas and New Year's Day resulted in some soaring stocks.
Post players have shined the brightest lately, and a couple of Eastern Conference bruisers are moving up the rookie rankings. Opponents can't keep them off the glass, and we can't keep them out of the top 10.
Meanwhile, a trio of high-profile young guards saw their stocks sink due to poor shooting and offensive inefficiency.
How did all of this affect the first stock-watch rankings of 2013? We break down who's hot and who's cold entering the new year.
*Statistics gathered from NBA.com, accurate as of Dec. 31, 2012

Begin Slideshow

»
Jeff Griffith-USA TODAY Sports

Andrew Nicholson, Orlando Magic, F: Stock is Up (22 points, seven rebounds vs. TOR)
Terrence Ross, Toronto Raptors, G: Stock is Steady (16 points in 22 minutes at ORL)
Bradley Beal, Washington Wizards, G: Stock is Down (9-of-32 from field in last three games)
Kyle Singler, Detroit Pistons, F: Stock is Down (6.7 PPG, 4.3 RPG in last three games)
John Jenkins, Atlanta Hawks, G: Stock is Up (5-of-7 from 3-PT in last three games)
Pablo Prigioni, New York Knicks, G: Stock is Up (Nine assists at SAC)
USA TODAY Sports

Stock Report: Down
Last Week's Rank: 8
With Anderson Varejao still out for the Cleveland Cavaliers, Tyler Zeller remains in the starting lineup and sees 30-35 minutes per night.
Unfortunately, in recent games he hasn't been able to control the boards and shoot consistently enough to help the Cavs beat anyone other than Washington.
Zeller dropped a dozen points in back-to-back games but in those same two games found himself in severe foul trouble, racking up 11 fouls total.
He has the tools to score on the block and from mid-range, but his average athleticism makes it difficult to dominate the boards and defend explosive opponents.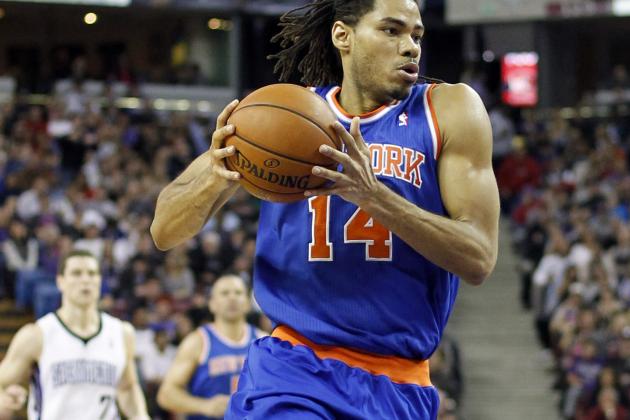 Cary Emondson-USA TODAY Sports

Stock Report: Up
Last Week's Rank: Unranked
New York Knicks forward Chris Copeland's appearance in the rookie spotlight might be short-lived because his playing time will decrease once Carmelo Anthony returns.
But his stock as an NBA forward has risen dramatically during the second half of December. In his last six games, he's averaging 15.8 points per contest, and on a couple of occasions, he's logged more points than minutes.
Copeland is an effective spot-up and pull-up shooter, and he complements those shooting skills with the ability to finish around the rim.
The 28-year-old rookie is one of the many successful 2012 offseason pickups Glen Grunwald made, and Mike Woodson might have to create some playing time for him even when 'Melo returns.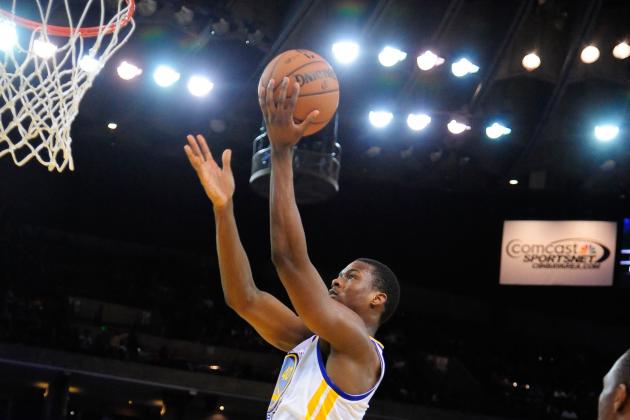 USA TODAY Sports

Stock Report: Up
Last Week's Rank: Unranked
In the week leading up to Christmas, Harrison Barnes' stock was lower than it had been all season.
He subsequently regained his rhythm with Golden State. He's shooting efficiently, playing mistake-free defense and helping the Warriors win games.
In the Dubs' trio of recent victories, Barnes was perfect from the free-throw line, shot 11-of-19 on field goals and didn't commit a single foul in 58 minutes on the floor.
Mark Jackson's crew is more versatile and balanced when Barnes is involved, and he'll be a key role player in Golden State's quest to maintain the No. 5 seed in the West.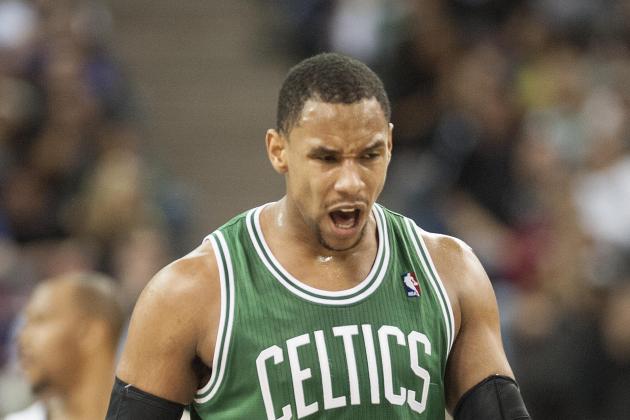 Ed Szczepanski-USA TODAY Sports

Stock Report: Up
Last Week's Rank: Unranked
Jared Sullinger made some noise on Christmas day (16 points, seven rebounds vs. Brooklyn) to get back on our radar.
He then solidified his spot on our stock watch with a couple of productive games on the West Coast.
For much of the season, Sullinger has excelled in a small role, but we didn't know how to compare him to the rest of the rookies who saw more playing time.
Now that we've seen some extensive play from him, it's evident that he's comfortable in Doc Rivers' system. In addition to his efforts on the boards, he can operate on the high post, hit open jumpers and pass from the pivot.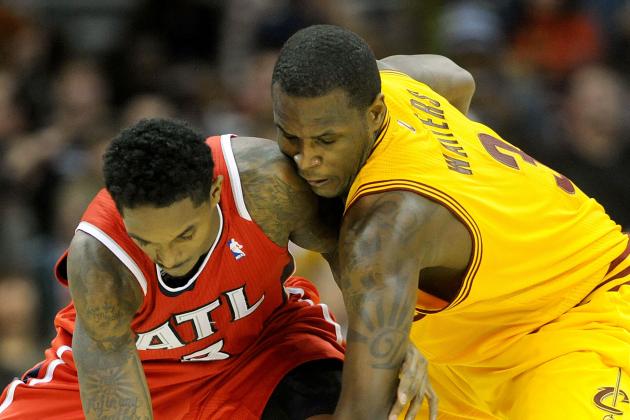 Eric P. Mull-USA TODAY Sports

Stock Report: Down
Last Week's Rank: 4
He's starting to find his three-point shot, but Dion Waiters is still struggling to create high-percentage opportunities and convert them.
Cleveland has lost a lot of possessions to Waiters' shooting whims this season, and this past week was no different. He shot 12-of-40 from the field and scored in single digits in two out of three games.
Defensively, he's still a disruptive force on the perimeter. He swiped three steals in back-to-back games against Atlanta and Brooklyn, and he's leading all rookies in steals with 1.3 per game.
Waiters was once in the Rookie of the Year conversation, but he's miles from contention at this point.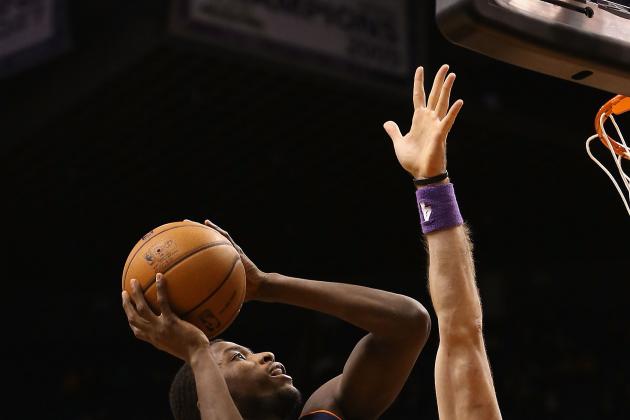 Christian Petersen/Getty Images

Stock Report: Down
Last Week's Rank: 5
Michael Kidd-Gilchrist's big night against New Orleans salvaged his spot in the rankings, but overall, he and the Charlotte Bobcats had a down week.
His unproductive nights against Miami and Brooklyn resulted in another pair of blowouts. Kidd-Gilchrist shot 3-of-12 in the two games and got into foul trouble in limited minutes.
Then he bounced back, slashing his way to 22 points on 11-of-14 shooting against the Hornets. New Orleans' wings and forwards were unable to stop him from getting to the hoop, and he nearly carried Charlotte to victory.
The Bobcats' upcoming showdown with the Cavaliers is a prime opportunity to put together a mini-winning streak and gain some momentum.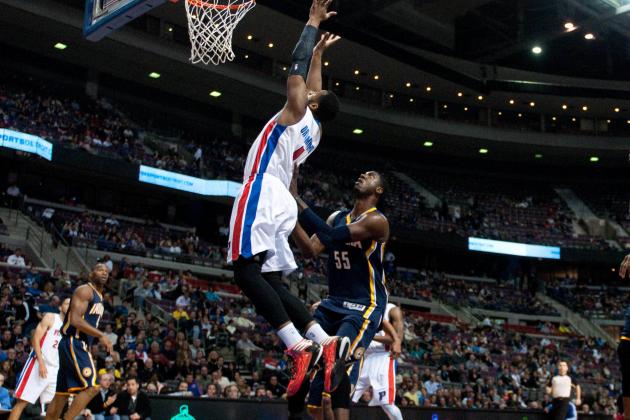 Tim Fuller-USA TODAY Sports

Stock Report: Up
Last Week's Rank: 7
Lawrence Frank's Detroit Pistons have been much more competitive lately, as they've won four out of their last five games.
The upswing wouldn't be possible without the low-post work of Andre Drummond. He continues to be highly productive from a per-minute standpoint.
After a 16-point, 12-rebound night against Atlanta, Drummond notched a double-double in 23 minutes during Detroit's win over Miami. He's been asserting himself much more the last couple weeks and taking advantage of his physical explosiveness.
Just a few weeks ago, fellow rookie Piston Kyle Singler's stock was higher, but Drummond's dominance in the paint has changed that in a hurry.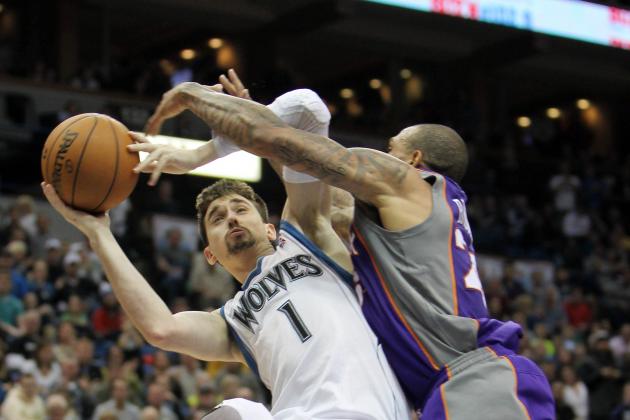 Brace Hemmelgarn-USA TODAY Sports

Stock Report: Steady
Last Week's Rank: 3
What is it going to take to knock Alexey Shved off his No. 3 pedestal?
His long-distance shooting has been shaky of late, but he's still finding ways to score and create for his Minnesota Timberwolves teammates.
Shved's latest masterpiece is a 12-point, 10-assist performance that lifted the Wolves over Phoenix. He doesn't flirt with double-digit assists every game, but he's always generating offense with his pull-up jumper and forays to the tin.
Compared to most other rookie guards, Shved remains balanced and in control, even when winding his way through traffic. That's what separates him on the hardwood and in the box scores.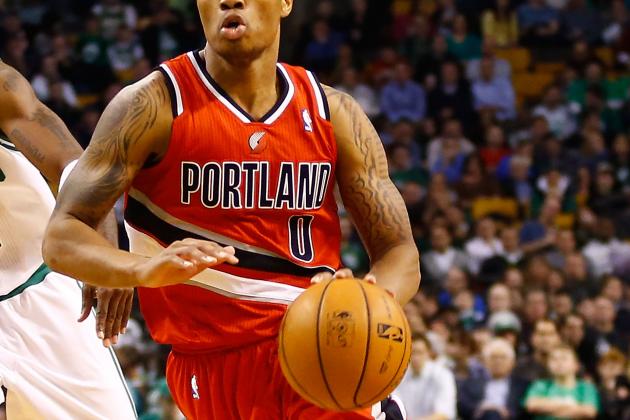 Jared Wickerham/Getty Images

Stock Report: Down
Last Week's Rank: 1
Damian Lillard's grip on the No. 1 spot slipped just enough for him to surrender the top spot to Anthony Davis. It's mostly due to Davis' rise, but part of it is Lillard's shooting inconsistency.
It's been a roller-coaster ride lately for him. Lillard's 17 points and 11 dimes helped the Blazers trounce the Sacramento Kings, and then he was derailed by the Los Angeles Lakers. Darius Morris, Kobe Bryant and Co. limited him to 4-of-17 shooting in Portland's loss.
Lillard quickly regained his groove, as he dropped 20 on the Philadelphia 76ers, and the Blazers returned to the win column.
Davis might have the highest stock this week, but Lillard didn't fall too far behind. He and his club now embark on a weeklong road trip, with the first stop in New York to face the Knicks.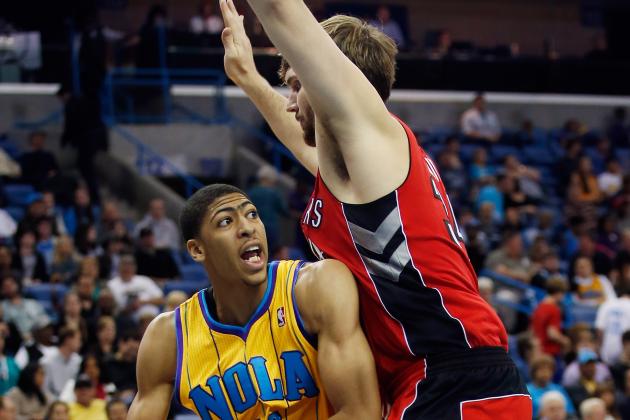 Chris Graythen/Getty Images

Stock Report: Up
Last Week's Rank: 2
By owning the glass, protecting the basket and scoring efficiently, Anthony Davis helped New Orleans snap its 11-game losing streak and win two of its last three games.
His stellar week also earned him the top spot in our rankings. Over the past week, he averaged 15 points, 10 rebounds and nearly three blocks per game.
Some nights, he scores just 10 or 12. Then he'll break out for 20 or 25. But he's always rebounding, and he's always altering shots.
Davis didn't eclipse Lillard by much, but he gets the nod because he's been more efficient recently. These two could be in for a see-saw battle for Rookie of the Year as 2013 unfolds.
Can't get enough hoops? Follow me on Twitter: