2013 March Madness Field of 68 Projections: Dec. 31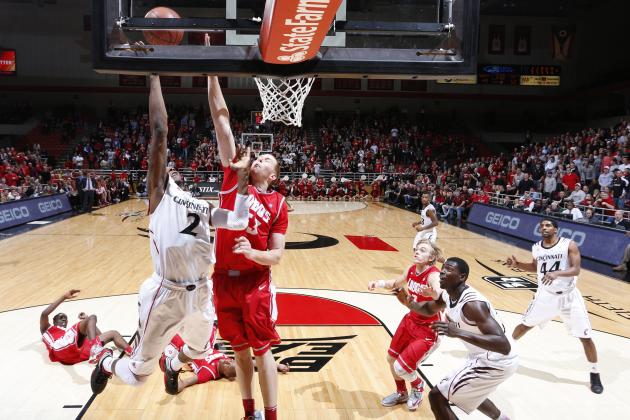 Joe Robbins/Getty Images

On the final day of the year, the Mountain West is the second-ranked conference in the country, ahead of all power conferences besides the Big Ten. Six teams from this mid-major are in my bracket projections this week, and eight of the nine member schools are above .500. Keep an eye out for this league in 2013.
As always, I am not trying to guess how teams will finish the year. I am simply seeding them based on their current resumes.
I like to break teams down into three categories:
1. Wallflowers are bubble teams, because everyone wants to get into the Big Dance, but not all have the guts to ask a girl out onto the dance floor.
2. An Elite team that is safely in the field is "Dancing with a Hottie."
3. A school in the middle is "Dancing with Its Sister."
For two of the past three years, my final bracket projections have been more accurate than those of ESPN's Joe Lunardi, and I had the most accurate projections in the country in 2011.
I'll begin with the two First Four at-large-bid games:
(11a) Pittsburgh vs. (11b) BYU
(12a) Maryland vs. (12b) Texas A&M
First Seven Teams Out: Iowa State, Ole Miss, La Salle, Iowa, Seton Hall, Marquette, Arizona State
The projections are presented in slideshow format, with each major conference receiving its own slide.
First up is the ACC.
Begin Slideshow

»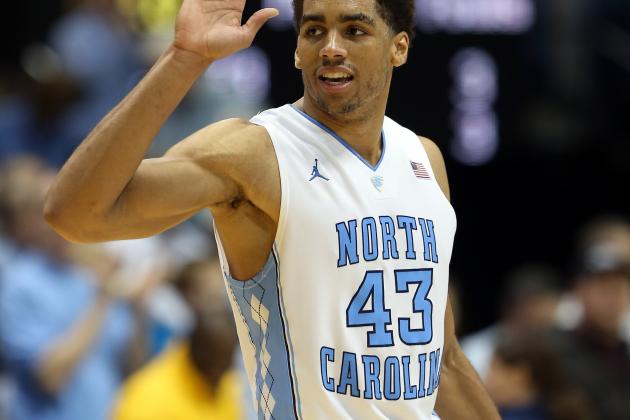 Streeter Lecka/Getty Images

Dancing with a Hottie: Duke (1), NC State (3)
Dancing with Its Sister: Miami (7), North Carolina (7)
Wallflowers: Maryland (12a)
NC State is taking advantage of a weak part of its non-conference schedule before starting league play. The Wolfpack has won six in a row, their computer numbers are outstanding (RPI 4, SOS 3) and their only two losses have come to Oklahoma State and Michigan, a pair of schools that are a combined 22-1.
It took seven weeks, but North Carolina finally has a significant win on its resume. The Tar Heels outlasted UNLV, 79-73, at the Smith Center on Saturday for just their second top-100 victory. That should take some of the sting out of losing to Texas by 18.
Maryland has won 11 in a row since opening the season with a loss to Kentucky, but the Terps haven't beaten a single top-50 team over that stretch. Their 266th-ranked strength of schedule won't improve with a game vs IUPUI on Tuesday, but Maryland will have plenty of chances to impress in league play.
Joe Robbins/Getty Images

Dancing with a Hottie: Louisville (1), Syracuse (4), Georgetown (4)
Dancing with their Sister: Cincinnati (6), Notre Dame (8)
Wallflowers: Pittsburgh (11a), Seton Hall (fifth team out), Marquette (sixth team out)
Cincinnati's first loss of the season came by just one point to 13-1 New Mexico, but because the Bearcats are no longer undefeated, you have to take a closer look at their resume, and there are some holes. Cincy lacks a single top-50 win, and its strength of schedule is an uninspiring 167.
The Bearcats open Big East play on Monday at Pittsburgh, another team without much meat on its resume. The Panthers have won eight straight, but their only top-100 victory came over No. 88 Detroit and their strength of schedule is 250.
Seton Hall is in the discussion thanks to an 11-2 record and a six-game winning streak, but the Pirates are not in the field due to poor computer numbers (RPI 71, SOS 245) and no top-75 wins.
Marquette is in the same boat with a nearly identical resume.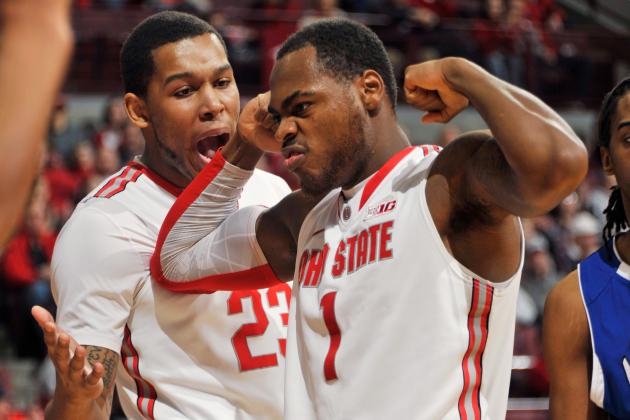 Jamie Sabau/Getty Images

Dancing with a Hottie: Michigan (1), Minnesota (2), Illinois (2), Indiana (4), Ohio State (5)
Dancing with Its Sister: Michigan State (6)
Wallflowers: Iowa (fourth team out)
Ohio State's strength of schedule was already weak before playing 1-12 Chicago State this past week. That dropped the Buckeyes' mark to 113. That should go up soon as OSU begins Big Ten play, but the school does not have a single win over teams ranked in the top 94 of the RPI.
Iowa keeps creeping closer to the field with six consecutive victories, but the Hawkeyes still lack a top-50 win and their computer numbers are not good (RPI 64, SOS 228). First chance to impress comes Monday when they host Indiana.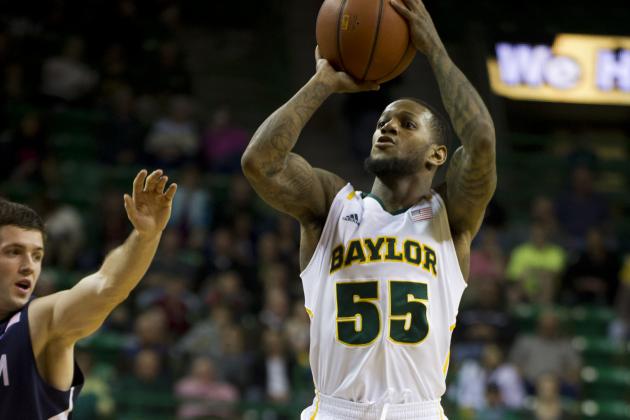 Cooper Neill/Getty Images

Dancing with a Hottie: Kansas (2), Oklahoma State (3)
Wallflowers: Oklahoma (9), Baylor (10), Kansas State (10), Iowa State (first team out)
Forget exhibition college football; what you really should be watching on New Year's Eve Day is college basketball because there are several games that will have a real impact on the NCAA tournament. I've already mentioned a few of them, and another one is between Oklahoma State and Gonzaga.
The Cowboys have won five straight to improve their record to 10-1. That includes wins over NC State and Tennessee that have helped build their RPI up to where it currently stands at 16th in the country.
Baylor already played Gonzaga, losing by seven on Friday and slipping one spot on the S-curve. The Bears are 1-2 against the top 50.
Iowa State is getting closer, but the Cyclones are not quite there yet. The win over BYU is good, but the loss to Iowa, the 2-3 mark away from home and the 135th-ranked strength of schedule are not.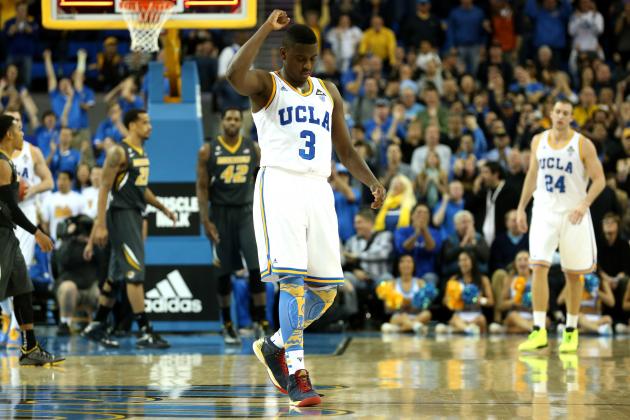 Stephen Dunn/Getty Images

Dancing with a Hottie: Arizona (1)
Dancing with Its Sister: Colorado (7), Oregon (8)
Wallflowers: UCLA (11), Arizona State (seventh team out)
When UCLA lost at home to Cal Poly on Nov. 25, we weren't sure how long it would take for the Bruins to return to the field. That question was answered when they defeated Missouri on Friday in a game they were favored to win by 3.5. (Note: When a team wins a game it is favored to win, it is not an upset.) That was UCLA's second top-50 win, and its computer numbers are back to respectability (RPI 42, SOS 48).
The Pac-12 has a trio of bubble teams with very similar resumes. Arizona State, Cal and Stanford all have sub-60 RPIs, sub-50 schedule strengths and no top-50 wins. ASU at least gets a mention here due to its 11-2 record.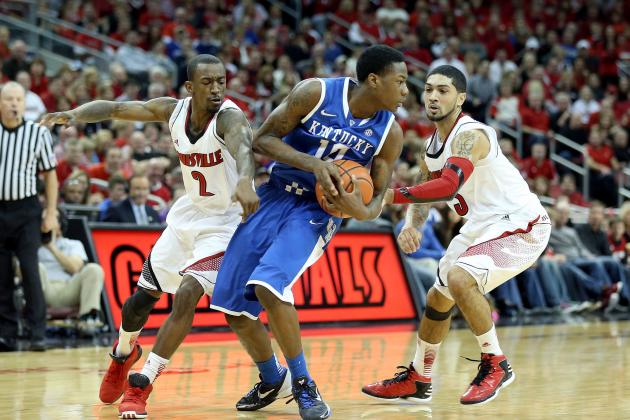 Andy Lyons/Getty Images

Dancing with Its Sister: Missouri (6), Florida (6)
Wallflowers: Tennessee (9), Kentucky (10), LSU (11), Texas A&M (12b), Ole Miss (second team out)
Missouri's loss at UCLA drops the Tigers back down the S-curve. They do have wins over VCU and Illinois, but just a 3-2 mark against the top 100 and six games against sub-200 opponents are weakening the resume.
Tennessee received a little boost to its chances with a 51-47 victory over Xavier on Saturday.
Kentucky, on the other hand, picked up its fourth loss of the season at Louisville this weekend. The Wildcats have just one win over the top 171 teams in the RPI!!!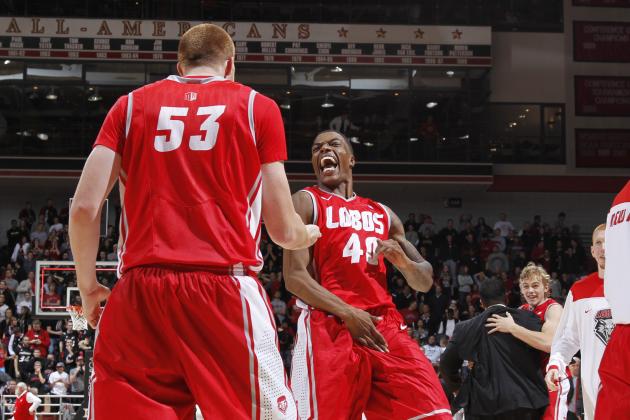 Joe Robbins/Getty Images

Dancing with a Hottie: New Mexico (2), San Diego State (5)
Dancing with Its Sister: Wyoming (5), UNLV (5), Boise State (8)
Wallflowers: Colorado State (10)
New Mexico bounced back after its ugly loss to South Dakota State with a win at Cincinnati. The Lobos are 3-0 against the top 50, 6-1 vs the top 100 and have sparkling computer numbers (RPI 8, SOS 15).
San Diego State put up quite a fight, but eventually lost by one to Arizona in the Diamond Head Classic final on Christmas.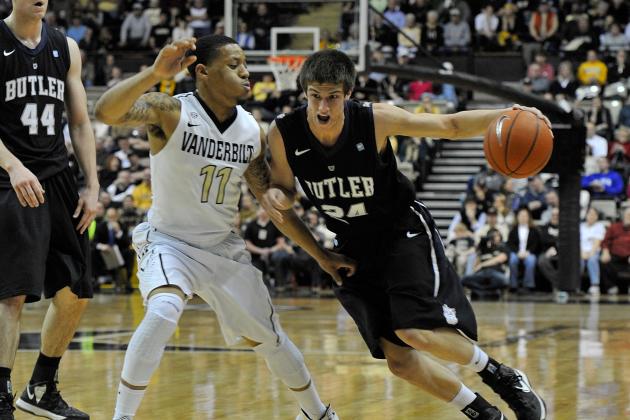 Frederick Breedon/Getty Images

Dancing with a Hottie: Butler (3)
Dancing with Its Sister: VCU (7), Temple (8)
Wallflowers: Massachusetts (11), La Salle (third team out)
How could Butler be a 3 seed? I'll tell you. The Bulldogs are 9-2 with six straight wins over Division I opponents. They've defeated both North Carolina and Indiana on neutral sites, and that victory over UNC is looking even better with the Tar Heels' recent triumph over UNLV. They are 2-1 against the top 50, 4-1 vs the top 100 and 5-2 away from home.
Finally, Butler is ranked among the top six in the country in both RPI and strength of schedule. The only blemish on the resume is a loss at Xavier that came all the way back on Nov. 13.
Like the Pac-12, the A-10 has a bunch of teams right around the bubble. Xavier has been removed from consideration due to three straight losses. Charlotte's gone too following a home loss to Florida State. And Dayton just fell at USC.
La Salle, meanwhile, holds steady just outside the field. The 9-2 Explorers don't have a top-100 win, but could pick one up Wednesday at Miami.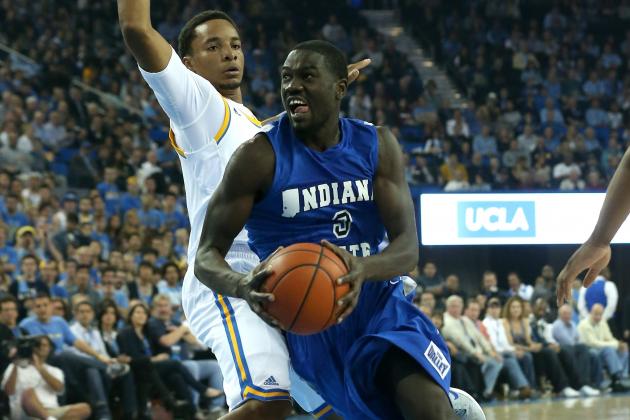 Stephen Dunn/Getty Images

Dancing with a Hottie: Gonzaga (3), Creighton (4)
Dancing with their Sister: Wichita State (9)
Wallflowers: Indiana State (9), BYU (11b)
How could a 7-4 team be a 9 seed? Indiana State picked up good wins over Miami and Illinois State this past week to improve its computer numbers to 31 (RPI) and 21 (SOS). ISU has another solid victory over Ole Miss, and its only bad loss came at Morehead State.
"Other Conferences" has really just become the Missouri Valley Conference and the West Coast Conference. Murray State is out of at-large consideration following back-to-back losses to Dayton and Valpo.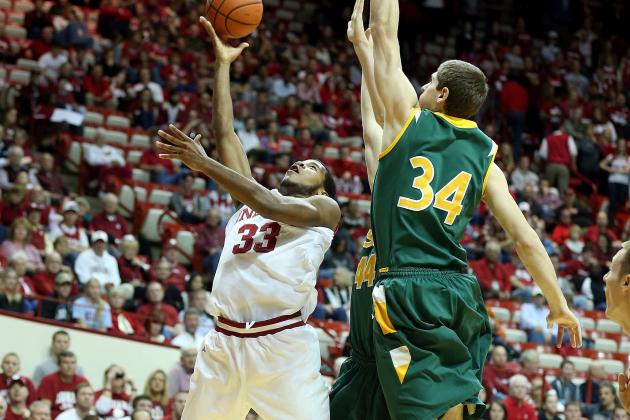 Andy Lyons/Getty Images

No. 12 Seeds: North Dakota State, Bucknell, Canisius
No. 13 Seeds: Southern Miss, Western Michigan, George Mason, Stephen F. Austin
No. 14 Seeds: Illinois-Chicago, Harvard, Western Kentucky, Florida Gulf Coast
No. 15 Seeds: Weber State, Southern, Davidson, Jacksonville State
No. 16 Seeds: Utah State, Albany, Gardner-Webb vs Norfolk State, Hawaii vs Bryant