20 Star Footballers Who Came out of Nowhere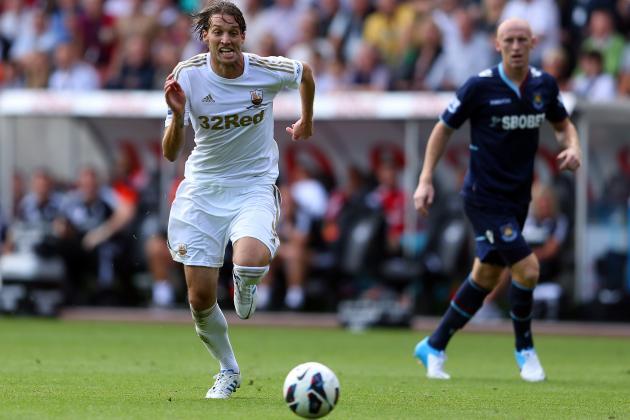 Richard Heathcote/Getty Images

Football is a strange game.
It is full of passion, skill, joy, despair and that overwhelming sense of the unknown.
Sometimes, players you expect to become something just fade away and there are others that exceed your wildest dreams.
In no particular order, I am going to list 20 of those players now.
There are some players in here who have played in Scotland, England, Germany, Spain and Portugal, among others.
There are legends, retired footballers and men currently plying their trade in the game, so I think I've covered all bases.
Feel free to leave your own suggestions below and bear in mind that these selections are my opinion. It does not make them right or wrong.
Let's get to it.
Begin Slideshow

»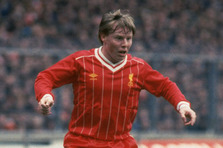 Image courtesy of Getty Images
I am starting with a bonafide Liverpool legend, Sammy Lee.
It seems ridiculous to say so now, but back in the 60's and 70's, you did not see players like him.
A lot of players of Sammy's stature were released because managers thought they were too small to be a success.
Sammy was not one of them.
Despite barely being taller than 5 feet, Sammy became one of Liverpool's best ever players.
His work-rate and tremendous passing ability made him stand out and he was a very under-rated player.
In the 1983/84 season, Sammy played every single game for Liverpool - 67 matches - as they won a historic treble.
He is not someone you would automatically pick out as a star, but Sammy deserves his place here.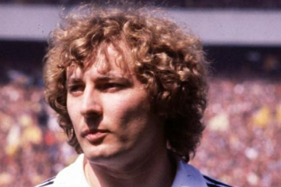 Image courtesy of mcfc.co.uk
This list continues with one of my fellow Scotsmen, Asa Hartford.
Some of you might be thinking "who is he?"
I will tell you.
He is a man who played in almost 800 games in a 24 year career for clubs like West Brom, Bolton, Everton, Nottingham Forest and two spells at Manchester City.
That might not sound all that impressive at first glance, but when you consider that a hole was discovered in his heart ahead of a move to Leeds United in the early 70's, it's a remarkable achievement.
Most people would struggle to have a normal life with a condition like that, but the fact he was able to have a 20 year career after that was discovered means Asa's place on this list is secure.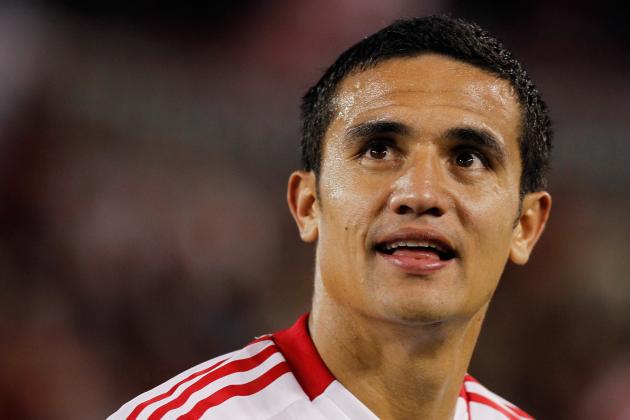 Mike Stobe/Getty Images

Tim Cahill is one of the best Everton players of the last decade.
The little Australian had been impressive for lower league Millwall before signing on at Goodison, but in all honesty, who expected him to be one of the Premier League's most consistent players during his eight year stay at Everton?
Not me.
No disrespect to Tim, but playing in the lower leagues in England is a completely different kettle of fish than playing in the Premier League.
Cahill was one of the first lower league signings to make a sustained impact at Premier League level and to say that it came out of nowhere would be an understatement.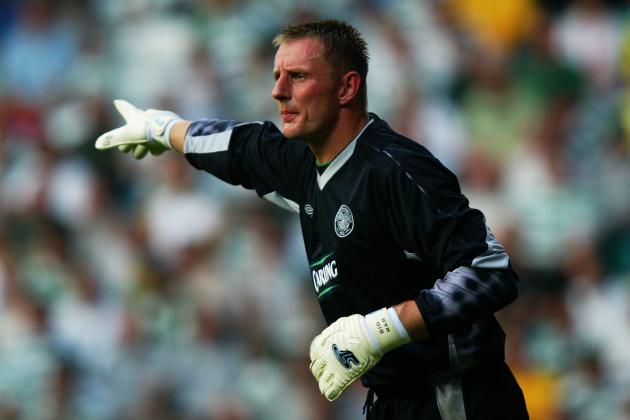 Ben Radford/Getty Images

Current Dundee FC number one Robert "Rab" Douglas is someone who was nearly lost to the full-time game in the mid 90's.
He was playing part-time for Livingston when Dundee signed him on a full-time basis in 1997 and he went on to become their number one keeper for the best part of three years.
His form over that period was enough to persuade the then Celtic manager Martin O'Neill to part with £1million for his services.
Douglas went on to appear over 100 times for Celtic, winning trophies galore and he was part of the Celtic side that made the 2003 UEFA Cup Final.
His transfer to Leicester in 2005 started well, but didn't work out in the end and he returned to Dundee in 2008.
If you are talking top class keepers who almost never were, Douglas is top of the list.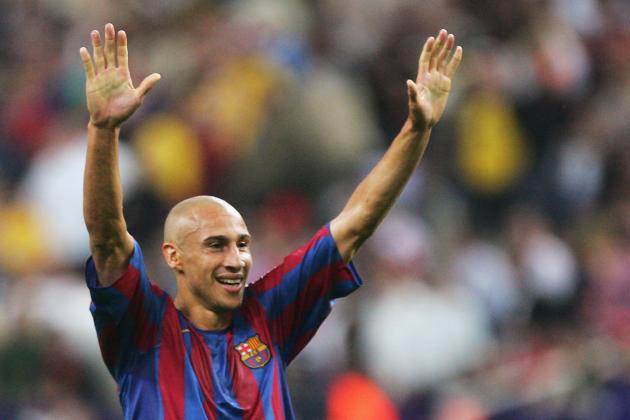 Laurence Griffiths/Getty Images

It seems stupid to have Henrik Larsson on this list, but hear me out.
Larsson's time at Celtic started inauspiciously, but he went on to become widely regarded as one of the few genuine world-class footballers to have played in the Scottish Premier League.
At the time, his achievements in Scotland - scoring 174 goals in just 221 league games - were not taken seriously by anyone outside the SPL, but Larsson showed everyone what a top class player he was during his spells at Barcelona and Manchester United.
He's one of the most under-rated players in recent history.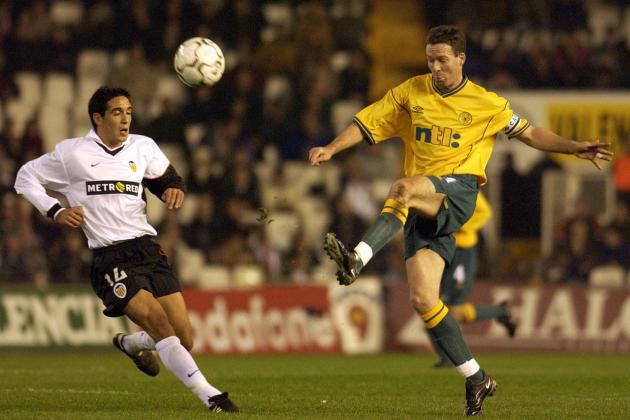 Ross Kinnaird/Getty Images

Current Aston Villa boss Paul Lambert was the first British player to win the Champions League as it's known now.
Although regarded as a decent player in his time at Motherwell, it was not until he moved to German side Borussia Dortmund in 1996 that Lambert's ability shone through.
The Dortmund side he was a part of won the Champions League in Lambert's only season in Germany.
His performances against Manchester United and Juventus in the latter stages of the tournament were key to the Germans success, and the way he marked the mercurial Zinedine Zidane out of the 1997 Champions League final has since been heralded as a man-of-the-match performance.
He left Germany to go back to his native Scotland in November 1997 and went on to become one of Celtic's most successful players in recent times, before hanging up his boots after a short spell with Livingston in 2005.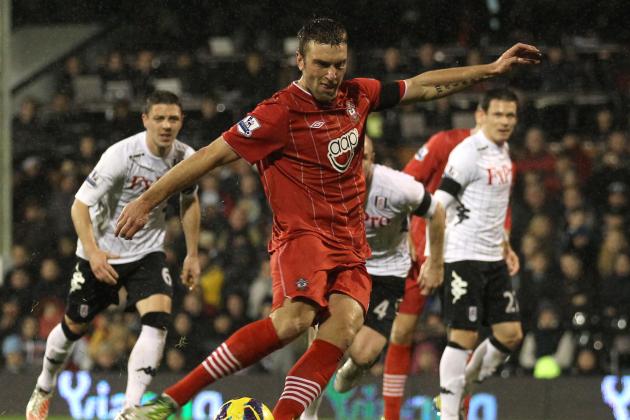 Clive Rose/Getty Images

If I had to use one phrase to describe Southampton striker Rickie Lambert, it would be goal machine.
Simply put, he can do what very few players can do on a regular basis: hit the back of the net.
His first few years as a professional did not go great, but when he signed for Bristol Rovers in 2006, that all changed.
Lambert's eye-catching performances and his ability to score all kinds of goals made him stand out and he signed for Southampton after just two seasons at Bristol Rovers.
He has been an integral part of the Southampton side since 2009 and has played a key role in their last two successive promotions up the leagues.
Lambert has continued to score goals at every level throughout the English football leagues and he's now doing it at the top table - the Premier League.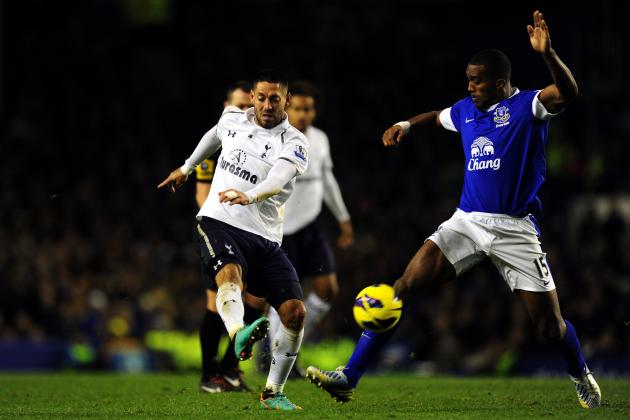 Stu Forster/Getty Images

Clint Dempsey is one of the most successful American players to ply his trade in the English Premier League.
To be honest though, I do not think much was expected of him when he signed for Fulham in 2007.
Apart from a few notable exceptions, like Kasey Keller, Brad Friedel and Landon Donovan, it just doesn't seem to work out when American players come over to England.
However, over the course of a five-year spell, he became Fulham's leading Premier League goalscorer of all-time and earned himself a move to Champions League hopefuls Tottenham Hotspur.
Simply because of the record of some of his fellow countrymen, Dempsey's success is all the more impressive.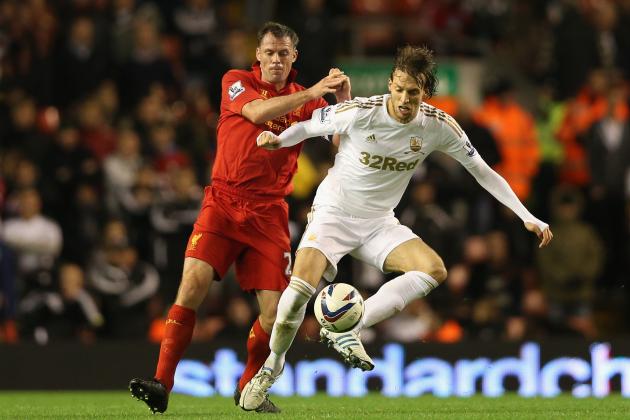 Clive Brunskill/Getty Images

I think it is fair to say that very few people had heard of Michu before he signed for Swansea.
Fast-forward six months and almost everyone who watches football knows who he is.
Michu is one of those players who will either keep improving and earn a big-money move, or fade away into obscurity.
From what I have seen so far this season, there is every indication he will fall into the first category.
His success so far this season comes from the fact that he came in to the English game as a relative unknown and six months later, everyone knows who he is and what he can do.
Definitely an "out-of-nowhere" story for me.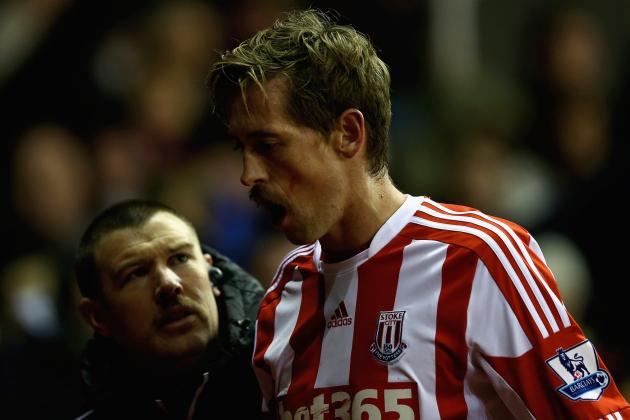 Matthew Lewis/Getty Images

If you had not have seen him play, based on first impressions, you would think Peter Crouch was an awful footballer.
He is a lanky, beanpole striker who you would expect to just stand up front and flick the ball on.
The truth of the matter is that for someone with his frame, he's an exceptionally good footballer.
Yes, he provides an out ball, but he's got good touch, he works hard, brings others into play and can score all kinds of goals.
He's proven it at club level and on the international stage with England.
It might look awkward at times, but it is effective and he's adored by the fans of whichever club he plays for.
In terms of unlikely football stars, "Crouchy" has to be on this list.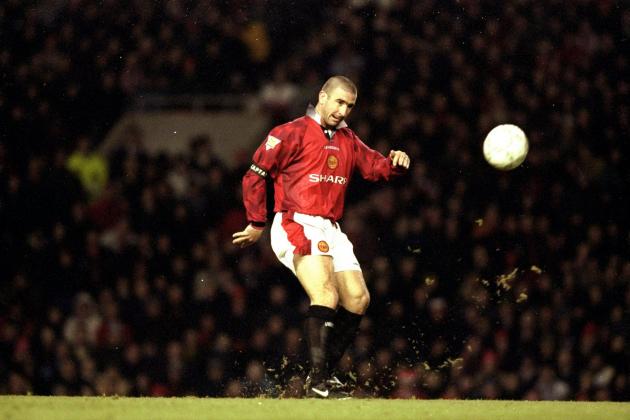 Mark Thompson/Getty Images

Eric Cantona is arguably the greatest Manchester United player of all-time.
If it was not for Trevor Francis, he might never have even ended up at Manchester United.
After a one-week trial at Sheffield Wednesday in 1991, Francis wanted another week to make his decision.
Cantona declined and signed for Leeds United, playing a key role in the Leeds team that won the last-ever First Division Championship in 1991/92.
After just 28 league appearances, he signed for Manchester United in November 1992 and the rest is history.
You could argue that without Cantona's influence, Manchester United would not be the club they are today.
He won four titles in five years between 1992 and 1997, and in the season when United did not win the title - 1994/95, Cantona was serving a suspension for his notorious kung-fu kick on a fan during a game between United and Crystal Palace.
If he hadn't have been suspended, Cantona could have been the first player in decades to win six consecutive top-flight English league championships.
Not bad for someone who could not earn a deal at Sheffield Wednesday huh?
King Eric isn't just one of the greatest Manchester United players ever, he's one of the best footballers to ever play in England.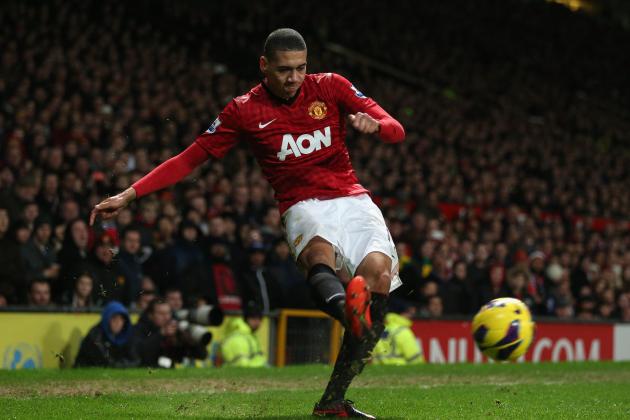 Clive Brunskill/Getty Images

There's no better example of a rags-to-riches story in recent memory than that of Manchester United defender Chris Smalling.
He was plucked from obscurity at non-league Maidstone United - where his spell was interrupted by a brief two-month stay with Middlesbrough (which only ended after Smalling was homesick) - by Premier League side Fulham.
It's a sign of how good Smalling is that in 2010, after just 13 appearances for Fulham's first-team, he signed a pre-contract agreement to join Manchester United.
He's gone from strength to strength since then and although the last few months have been interrupted by injury, Smalling is definitely a star who's come from out of nowhere.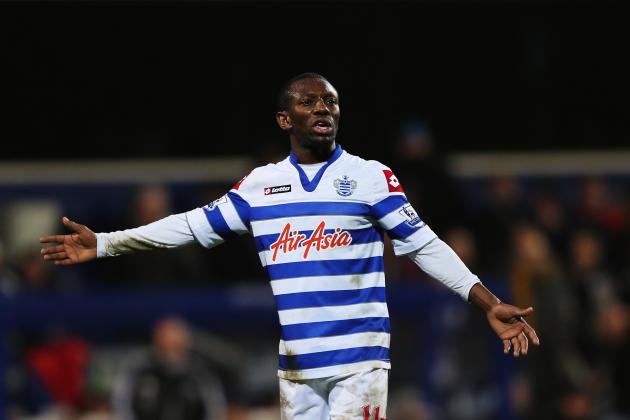 Ian Walton/Getty Images

I mentioned earlier when I talked about Sammy Lee that it is not uncommon for young players to be released by their clubs if they feel that they are too small to succeed in the game.
Shaun Wright-Phillips is another player who falls into that category.
He was released by Nottingham Forest because he was too small, but Manchester City signed him up and he went on to win their Young Player of the Season award for four years in a row between 2000 and 2003 inclusive.
Wright-Phillips was outstanding for City and leaving them to sign for Chelsea in 2005 was probably the worst decision he's ever made because his career has stalled since.
I understand why he did it, but since then he's never hit the heights he did in his early years and is currently plying his trade with current Premier League strugglers QPR.
Alex Livesey/Getty Images

It's a little known fact that one of the best English strikers of his generation, Kevin Phillips, originally started out as a right-back!
If Watford hadn't signed him from a non-league side, then no Englishman would've won the European Golden Shoe, which is a record Phillips still holds to this day.
He had a decent record for them, but it was at Sunderland under Peter Reid where he made his name.
With a frightening eye for goal and a knack of scoring big goals at important times, it's just a shame that he could never transfer his club form over to his international career.
Nevertheless, his rise to fame is remarkable for someone who wasn't even a striker until 1994.
The fact he's still playing now is a credit to him and he's deserving of his place.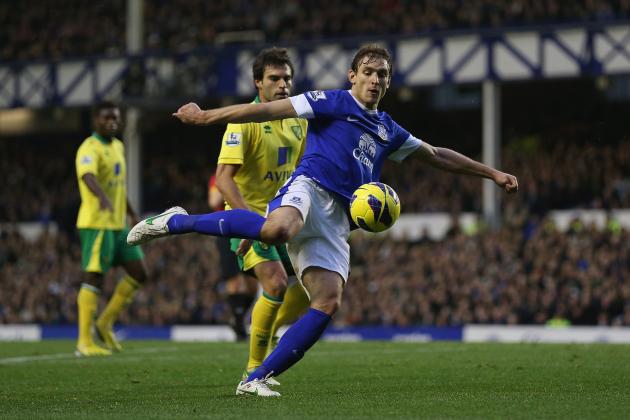 Clive Brunskill/Getty Images

Nikica Jelavic is another example of David Moyes' nous when it comes to picking up great players for what are, in today's transfer market at least, knock-down prices.
West Ham and Leicester tried to sign him before he eventually ended up at Everton.
Players who play in the Scottish Premier League don't often get the credit they deserve and before he signed for Everton, Jelavic was one of them.
In just 45 league games, he scored 30 goals and for parts of his spell, he had some bad injuries, otherwise I've no doubt he'd have scored more.
Jelavic gives Everton something they've lacked over the last few years - a genuine presence up front.
He's caused problems for the best defenders in the league in his first year at Goodison and although he's gone off the boil a bit lately, there's no doubting Jelavic's quality.
Not bad for someone who hadn't played in a top-class league until January is it?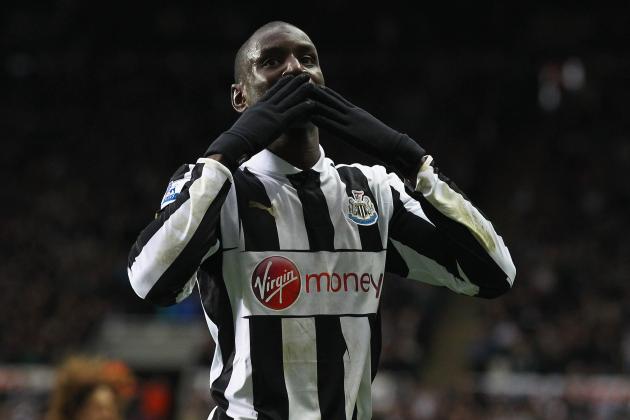 Matthew Lewis/Getty Images

West Ham fans must be furious that they let Demba Ba go in the summer of 2011.
His goalscoring record in the six months he was there was pretty decent.
He scored seven goals in 12 games, but it wasn't enough to stop the Hammers getting relegated.
You could argue that if he'd have stayed at West Ham, they might have won the Championship last season, but they didn't and he was allowed to join Newcastle, where he's kept up his phenomenal goalscoring record in England's top flight.
Last season, he scored 16 goals in 34 league games and this season, he's scored 13 in 20 league games so far.
His overall record for Newcastle and West Ham stands at 36 goals in just 66 league games, which works out at a goal every other game.
That's a record that the likes of Andy Carroll, Carlton Cole and Fernando Torres would love to have.
Considering that there's always concerns about Ba's fitness (and his ability to pass a medical), it seems strange to me that Newcastle will not break the bank to keep the man who's scoring their goals.
If it wasn't for Ba, Newcastle would be in more trouble than they already are.
His rise from being relatively unknown to one of the league's most wanted strikers means I had to include Ba.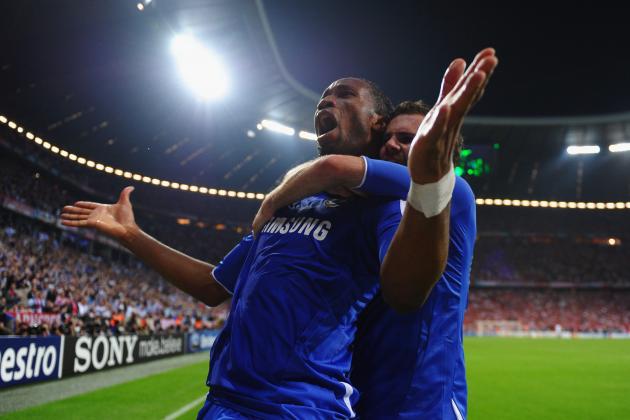 Laurence Griffiths/Getty Images

When Didier Drogba signed for Chelsea in 2004, he hadn't really warranted the massive transfer fee that Chelsea paid for him.
Without being disrespectful to his former clubs or French league football, it's not the same standard as the English Premier League.
He hadn't proven anything - yet.
However, his spell at Chelsea saw him become almost talismanic at times and he's one of their most successful players of all-time.
Drogba became one of the best players to play in the Premier League and diving aside, he was unplayable on his day.
With his strength, pace, power and presence, Drogba bullied defenders like an old-fashioned typical number nine.
For someone who could've quite easily failed to live up to the price-tag, Drogba's astonishing career in England assured him of his place on this list.
Jasper Juinen/Getty Images

Yes, Radamel Falcao is on this list.
Like I've just said about Drogba, Falcao's record at Porto was impressive, but you couldn't read too much into it because the Portuguese league is not as competitive, or of the same standard, as others across Europe.
However, he has kept up at Atletico where he left off at Porto and proved to everyone just exactly how good he is.
In his last three seasons, he has scored 100 goals and broken all kinds of records.
The most impressive of which being the fact that he's the first man to win the Europa League competition with two different clubs in two different countries in consecutive seasons and he ended each campaign as top scorer in the Europa League.
That is impressive and for someone who was pretty much unknown by most fans before moving to Europe just over 3 years ago, his success has come somewhat out of the blue.
Denis Doyle/Getty Images

Cristiano Ronaldo has played at the top level for almost a decade now, which is scary considering he is only 27.
He always had potential, but so many other players like that have failed to achieve anything.
To be honest, for the first few years at Manchester United, Ronaldo looked like he could fall into the same list as guys like Jesper Blomqvist, Jordi Cruyff and so many others.
Talented players in their own right, but for one reason or another, could not quite do it on a consistent basis.
Ronaldo always had skill, pace and potential, but until he started being consistent, he could have been labelled as a luxury, or a passenger.
He did not deliver often enough when it mattered most - on the big stage.
Something changed in 2006.
Ronaldo looked as if he had matured.
Since the beginning of the 2006/07 season at Manchester United, Ronaldo has scored an astonishing 250 goals for his club.
That is 250 goals in six and a half seasons.
And he is just 27.
For someone who could've easily fallen through the cracks, like so many other youngsters at United, Ronaldo has earned a place here because he's developed from a talented kid into one of the best players we have ever seen.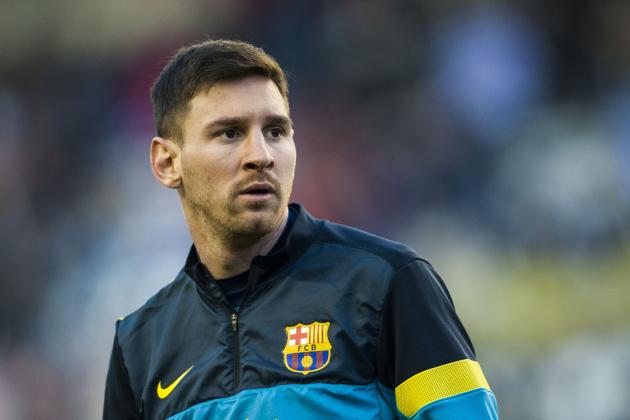 Victor Fraile/Getty Images

Why is Lionel Messi on this list?
Simple.
Without Barcelona paying for treatment of a growth-hormone deficiency when Messi was just a kid, we have never have been able to witness the magical, mesmerising Argentinian genius first-hand.
Just three years after moving to Spain, he was in Barcelona's first-team and since then, he has gone on to be quite possibly the best player of all-time.
He makes the game look deceptively easy and glides around the pitch, beating players at ease.
He scores a phenomenal amount of goals, but he provides for his team as well.
The fact that Messi has overcome a debilitating illness to become an absolute superstar means that I had no choice but to include him here.