5 Reasons Bryce Harper Will Go for 30 HR, 100 RBI in 2013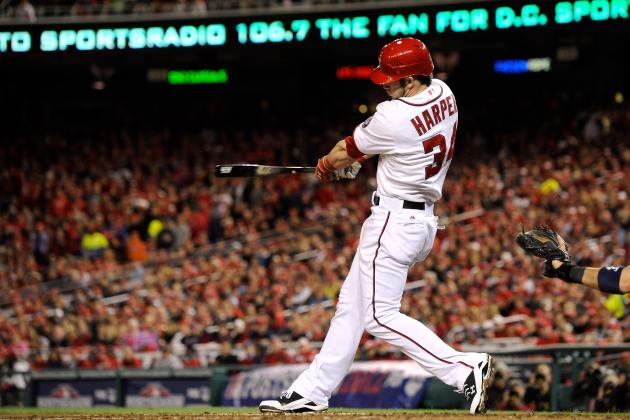 Patrick McDermott/Getty Images

Bryce Harper's rookie season wasn't incredible, but it was certainly good enough to earn him the National League Rookie of the Year Award.
He hit a modest .270/.340/.477, with 22 home runs and 59 RBI. He also stole 18 bases and recorded nine triples.
Harper has all the talent in the world and has the potential to break out in a big way in 2013. Should he stay healthy, there's no reason to believe otherwise.
With a full season of experience under his belt, Harper will adjust to major league pitching and have a monster season.
Over 30 home runs and 100 RBI is a real possibility for the young slugger. Those numbers, aside from being a huge boost to the Washington Nationals' lineup, would also put his name in the National League MVP discussion.
While I'm not predicting that he'll win the award, I am predicting that he will have that type of a season. He's just too talented to have another mediocre season.
Begin Slideshow

»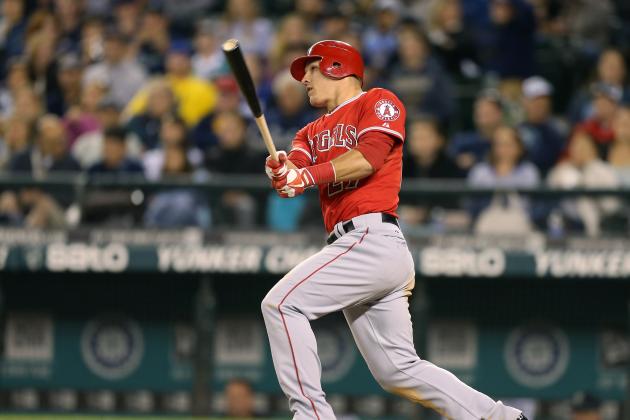 Otto Greule Jr/Getty Images

Mike Trout had probably the best rookie season of all-time in 2012. He popped 30 home runs, drove in 83, stole 49 bases, hit .326, was the AL Rookie of the Year and finished second in the AL MVP voting.
In short, he's amazing.
Harper and Trout were considered baseball's best prospects entering last season, but Trout's incredible performance has pushed Harper to the back-burner.
Harper will be motivated this season to reach or surpass Trout's numbers, and that motivation will lead him to success.
Playing with a passion has seemed to be one of Harper's many strong suits. With a goal in mind, there's no reason to believe that he won't accomplish it.
Harper may be hard-pressed to hit .326 or steal 49 bases, but 30 home runs and 100 RBI are easily attainable numbers.
Trout may still be the more complete player, but expect Harper to surpass him in both home runs and RBI next season.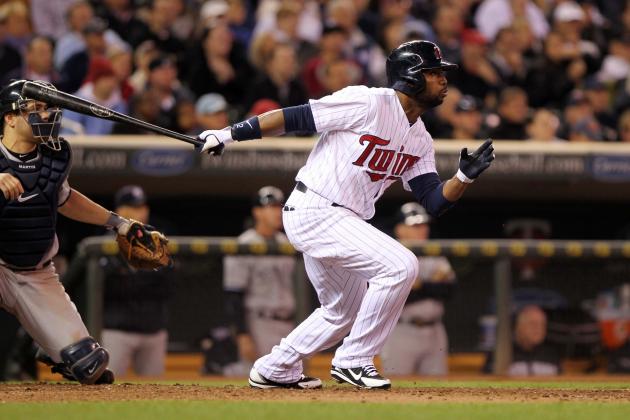 Brace Hemmelgarn-USA TODAY Sports

The addition of Denard Span to the Nationals' lineup will pay huge dividends for the team's sluggers—Harper, Ryan Zimmerman and Jayson Werth.
Entrenched in the leadoff spot, Span will be a great table-setter and give the Nationals much more balanced of an offense.
Harper lacked a consistent leadoff man in front of him until Werth stepped into that role late last season, but Werth was not your prototypical No. 1 hitter. Sure, he got on base plenty. Speed isn't a big part of his game, though.
Span's speed will turn walks and singles into men-in-scoring-position situations, and Harper—assuming he hits second again—will have plenty of opportunities to drive him home.
Even if Harper doesn't hit second, Span and the guys in front of him will give him the opportunity to hit with men on base—a power hitter's dream.
Harper will be driving in Span a lot next season, and the Nationals' offense will thrive because of it.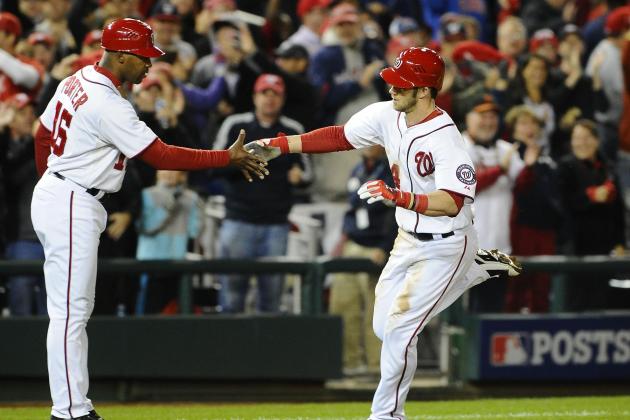 Brad Mills-USA TODAY Sports

Harper had a very streaky rookie season, and it wasn't until the end that he really turned it on.
In 31 games during September and October, he hit .330 with seven home runs, 14 RBI and three triples. There's no coincidence as to why he got so out so late in the season.
It took Harper some time to get used to major league pitching, and when he did, he hit the cover off the ball.
Expect more of the same in 2013.
While pitchers will be prepping themselves to face Harper as well, he'll have the upper-hand in that he can mash mistakes. Pitchers typically issue a mistake per at-bat, and Harper's experience from his rookie season will help him to pick out that pitch and send it over the fence.
His experience in clutch situations will also pay dividends.
He hit just .130 in the NLDS against the St. Louis Cardinals, but the experience he gained from those five games will be a huge help to his growth.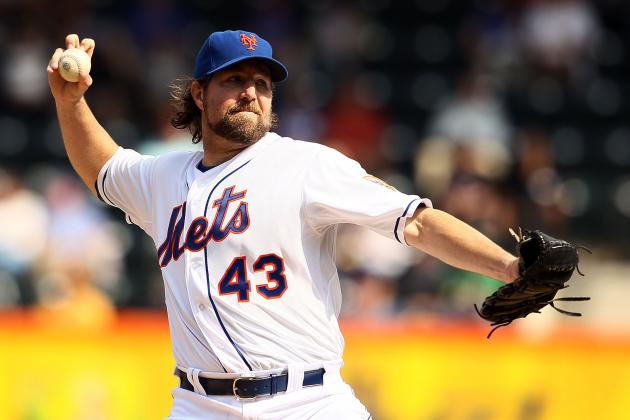 Alex Trautwig/Getty Images

R.A. Dickey, Josh Johnson, Mark Buehrle and Vance Worley all left the NL East this offseason.
While Worley may not be on the level of the other three, he was a good young pitcher that the Philadelphia Phillies will likely miss going forward.
The departure of these four pitchers greatly weakens the level of pitching in the NL East, and that's something that Harper should capitalize on.
The New York Mets, Miami Marlins and Philadelphia Phillies have yet to address these losses with significant replacements, and it really doesn't look as if any of the three will.
The Mets have yet to sign a major league free agent, the Marlins are in complete rebuild mode, and the Phillies seem to be pretty hush-hush on any pitching rumors.
Harper will feast on the weaker pitching and will dominate pitchers within his division.
Throw in the fact that the bullpens of the Mets and Marlins are well below-average, and there's even more reason to believe that Harper will make pitchers in the NL East fear him.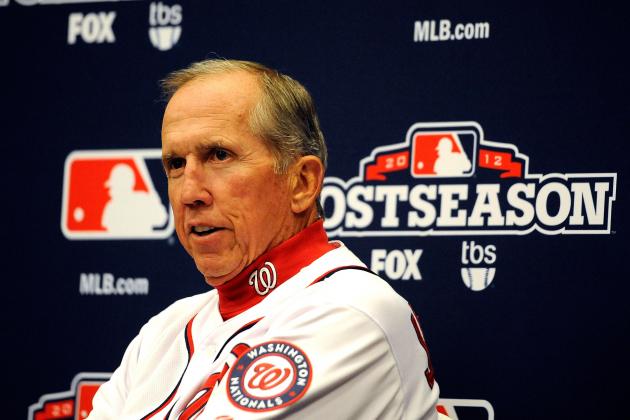 Patrick McDermott/Getty Images

The Nationals were within an out of advancing to the NLCS last season before the heroics of Pete Kozma ended their season.
Davey Johnson is returning for 2013, a season that will be his last as a manager.
His goal for the season is actually pretty simple: "World Series or bust."
Harper and the rest of the Nationals will rally around their manager and play hard for him all season. They possess arguably the most talented roster in baseball, so they shouldn't be considered a long shot to make the World Series by any stretch of the imagination.
Harper, like I mentioned earlier, plays the game with a passion that clearly shows. Johnson's goal for the reason will resonate with him immediately, and he will do everything in his power to make sure the Nationals get to the World Series.
A motivated player is a scary player, especially when that player is as powerful as Bryce Harper.