Pittsburgh Steelers Mock Draft: Full 7-Round Projections at Season's End
Justin K. Aller/Getty Images
Will the Pittsburgh Steelers draft replacements for James Harrison and Larry Foote?
The Pittsburgh Steelers entered their offseason on a high note after defeating the Cleveland Browns, 24-10.
With the win, the Steelers avoided what would have been their first losing season under head coach Mike Tomlin. However, it also cost them five spots in the draft as they could have drafted as high as 12th but will draft 17th, according to Dan Brugler of NFLDraftScout.com.
This marks the third time that the Steelers have a top-20 pick since Tomlin was named head coach in 2007.
Tomlin and general manager Kevin Colbert selected Lawrence Timmons with the 15th overall selection in 2007 and Maurkice Pouncey with the 18th selection in 2010. The Steelers will need a player who can make a similar impact with the 17th pick in this year's draft.
Pittsburgh expects to lose a number of key players this offseason and will need to capitalize on its draft choices to replenish the roster.
Without any offseason moves to consider, here is an early full mock draft for the Pittsburgh Steelers.
Begin Slideshow

»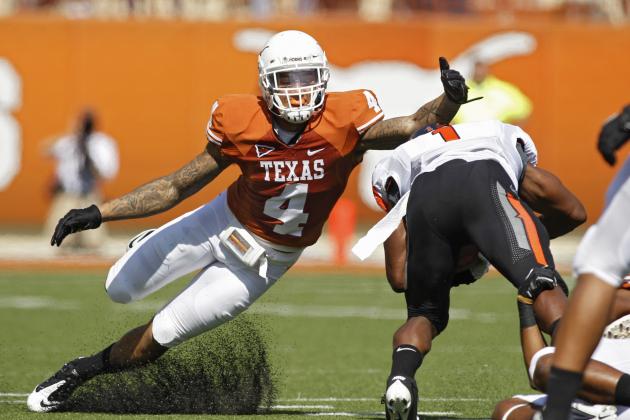 Erich Schlegel/Getty Images

The Steelers will come into the 2013 draft with a plethora of needs on both the offensive and defensive sides of the ball.
On offense, the Steelers could use an upgrade at left tackle or left guard if they decide to release Willie Colon. They may also decide to add a tight end depending on Heath Miller's recovery time. Of course, the Steelers may also need a receiver if Mike Wallace leaves as a free agent.
The defense is in need of younger players at right outside linebacker for James Harrison and depth at safety. They could also bring in an inside linebacker to compete with Sean Spence.
With that said, in the first round the Steelers should select safety Kenny Vaccaro from Texas.
Pittsburgh needs to be strong up the middle of its defense, and it has a couple of nice players with Steve McLendon emerging at nose tackle and Lawrence Timmons at inside linebacker. Now the Steelers could use some young talent at safety.
Vaccaro would not be pressured into playing time, as both Troy Polamalu and Ryan Clark are expected back next season. However, he can contribute on passing downs and step in when either safety is injured—which is quite often.
Playing in the Big 12, Vaccaro has plenty of experience against wide-open offensive attacks, and he has performed well.
The 6'1" safety had 88 tackles, with 4.5 tackles for a loss, two interceptions and two forced fumbles this past season. He is very good in coverage, and at 215 pounds, has the size to step up and defend the run.
While an outside linebacker may have been a greater need, the top choices will likely be gone by this point, and getting the top safety in the draft would address a big need.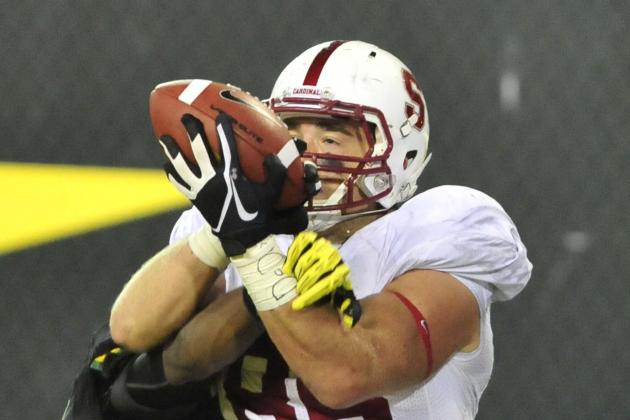 Steve Dykes/Getty Images

The logical choice in the second round would be a safety, running back or inside linebacker, but the Steelers could use another big body for Ben Roethlisberger to throw to.
Zach Ertz is 6'6" and would be another red-zone threat, especially if Miller is not available to start the season with his ACL injury.
Between the injury to Miller and the potential loss of Wallace, the Steelers are losing 16 combined touchdowns from their top two receivers this year.
Ertz would be a terrific second option when both he and Miller are on the field and will eventually take over as a starter.
Ertz was very productive this past season with Stanford, finishing with 66 receptions for 837 yards and six touchdowns. He would not have to produce to that extent as a rookie, but he would ease the need to add another receiver in the draft.
The Steelers like to use two tight ends, and they need a legitimate second option to fully use this personnel package. Add in his impact in the red zone and value in the second round, and Ertz would be an excellent fit in Pittsburgh.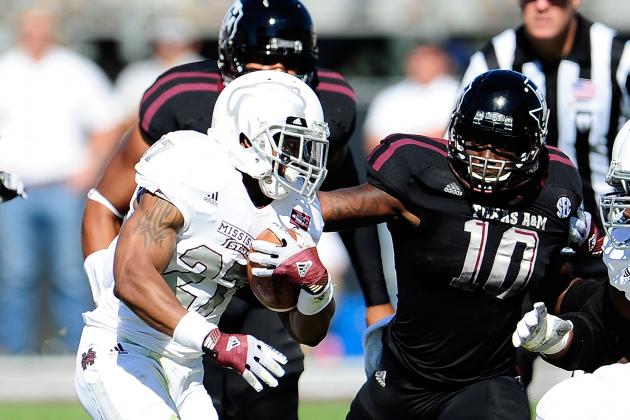 Stacy Revere/Getty Images

The lack of pressure has prevented the Steelers defense from forcing turnovers and being the dominant force that they have typically been over the past decade. Sean Porter would be a developmental prospect at outside linebacker.
Porter is a bit undersized at 230 pounds, but he has a low center of gravity at only 6'2", so he can gain leverage on the taller offensive tackles in the league.
While he would need a year or two to add weight and strength, Porter has the skill set that the Steelers could use in their defense.
As a junior, Porter was used as a pass-rusher and finished the year with 79 tackles, with 17 for a loss and 9.5 sacks. The team switched schemes to a 4-3 defense this past season and his numbers fell to 60 tackles, with 5.5 tackles for a loss and 2.5 sacks.
However, the move did help Porter diversify his game as he was able to improve his ability dropping into coverage.
Porter is a perfect mid-round prospect to play in the Steelers 3-4 defense.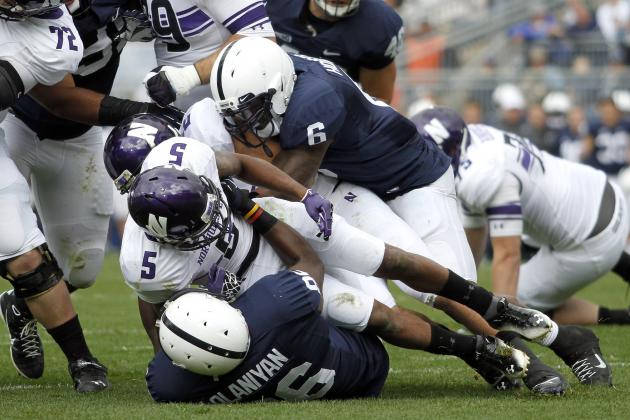 Justin K. Aller/Getty Images

In 2012, the Steelers selected Sean Spence in the third round to be their future starter at inside linebacker. But after a gruesome knee injury, there will be some concern whether or not he can recovery.
Even if he is ready to go, the Steelers need depth at the position with Larry Foote possibly departing as well as the lack of development from Stevenson Sylvester.
Gerald Hodges would be a great fit for the Steelers and could probably contribute immediately if needed.
While at Penn State, Hodges was a durable, tough, hard-nosed linebacker who led the team in tackles for two straight seasons.
Over the past two seasons, Hodges has 215 tackles, 18.5 tackles for a loss, 4.5 sacks and three interceptions. This type of production earned him numerous conference and national honors.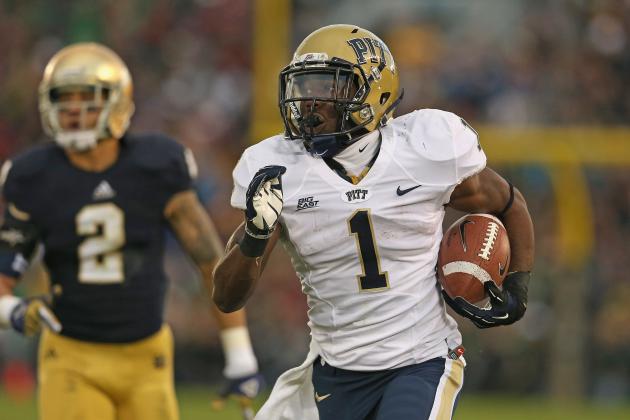 Jonathan Daniel/Getty Images

Pittsburgh was never able to settle on a back in 2012, and the 2013 draft does not provide much help in terms of feature running backs. However, they can get a nice complementary weapon with Ray Graham.
Graham is a bit undersized at 5'9" and 195 pounds, but he proved that he could carry the load while at Pitt with 3,271 career rushing yards and 32 touchdowns.
Bouncing back from an ACL injury, Graham ran for 1,042 yards and 11 touchdowns this season. He added another 340 yards and two touchdowns on 36 receptions this season.
Graham has good speed and is very quick, which helps him overcome his lack of size. He has the ability to break a long run as well, with a long carry of 79 yards in 2010, 75 yards in 2011 and 78 yards in 2012.
Beyond his own talents, Pitt has sent out a number of quality backs into the NFL recently including LeSean McCoy, LaRod Stephens-Howling and Dion Lewis.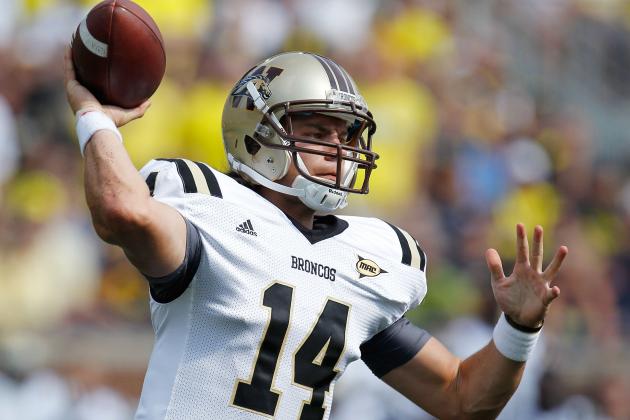 Gregory Shamus/Getty Images

If nothing else was learned from the Steelers' 2012 season, it was that they need a better backup quarterback.
With so many needs elsewhere on the team, it is difficult to invest in a player early in the draft even though they probably will play in two or three games a year.
Alex Carder will be one of the best late-round prospects available and could develop into a quality backup given time and the proper coaching.
He was a three-year starter and passed for 9,116 yards and 74 touchdowns with only 36 interceptions in his career.
Carder was limited to only six games as a senior due to an injury and therefore wasn't able to duplicate the success that he had in his first two seasons.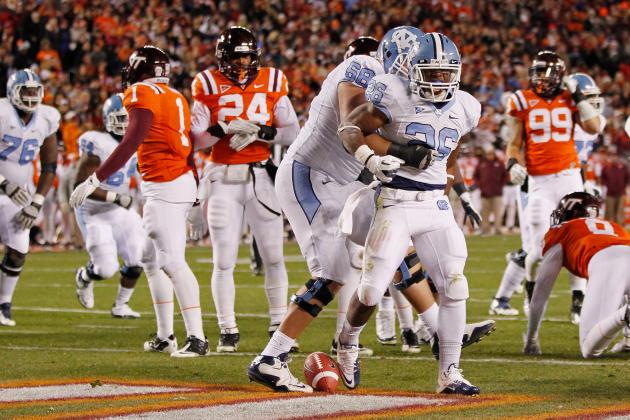 Geoff Burke/Getty Images

The Steelers drafted a couple of good prospects in the seventh round last year, and David Paulson and Kelvin Beachum both started games this season.
Beachum was a pleasant surprise as he was able to step in and fare quite well at right tackle when he replaced an injured Mike Adams.
Even with the success of Beachum, the Steelers could always use depth at tackle, and James Hurst would provide that if he enters the draft.
For the past two seasons, Hurst was named second-team All-ACC. As a freshman, he earned All-America honors from Rivals.com.
Hurst has plenty of experience at left tackle and has the ability to grow and get even better. He is a developmental prospect that has decent upside.