Who Must Stay, Who Must Go for Cowboys After Huge Week 17 Loss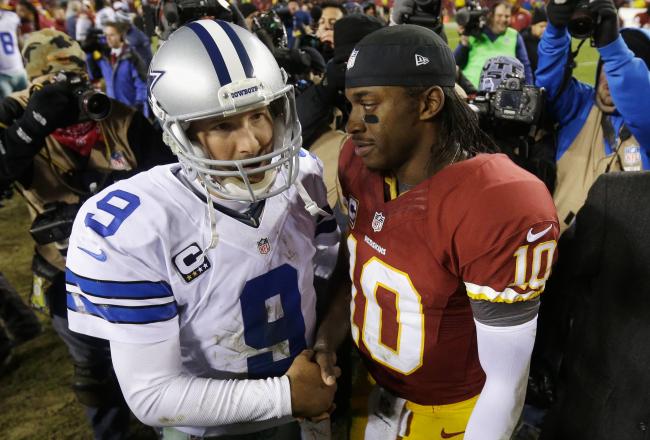 Rob Carr/Getty Images
So that's how it ends for the Dallas Cowboys, fittingly enough with a Tony Romo interception.
Sure, the Cowboys would get the ball back one more time on Sunday Night Football against the Washington Redskins, but Romo's fourth-quarter pick would seal the Cowboys' fate, as the Redskins would score a touchdown on the ensuing drive.
With their second straight season finishing 8-8 and losing a winner-take-all battle for the NFC East title, now comes the time to find out who should stay and who should go for the Cowboys in 2013 (accompanied by a great soundtrack).
Tony Romo: Stay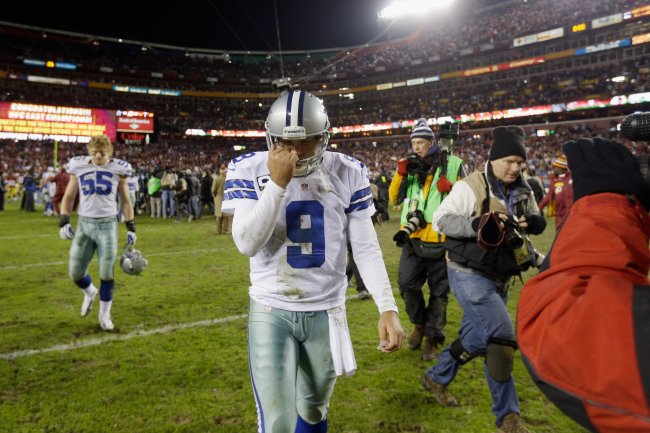 Rob Carr/Getty Images
Yes, Romo blew the game for the Cowboys, and no, it's not the first time.
But he's far from being Dallas' only problem this season. In fact, he was their best player down the stretch outside of Dez Bryant (who did he catch those passes from down the stretch again?).
Romo showed resiliency down the stretch, leading the Cowboys to an impressive five out of six wins from mid-November to mid-December, while also nearly pulling out a victory against the New Orleans Saints in Week 16.
His problem this season has been the offensive line, which should tell you where Dallas must look in this season's draft. Had they been able to give him more time throughout the season, Romo's turnovers would've gone down, while his touchdowns and yards would've gone up.
Along with his victories, which is the most important statistic.
Romo should stay, but that doesn't mean Dallas shouldn't address finding his successor in this year's draft, after they address their offensive line, of course.
Rob Ryan: Go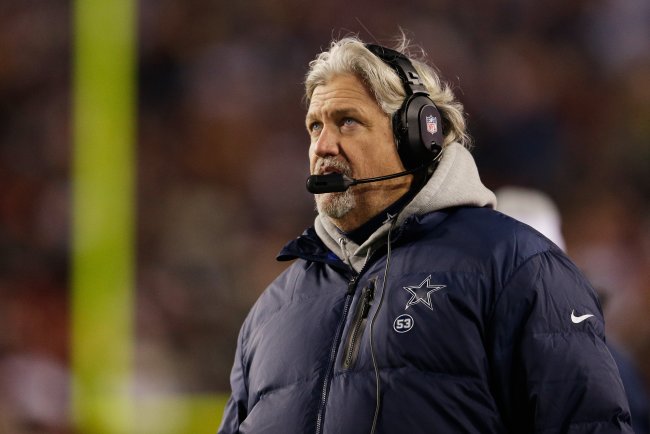 Rob Carr/Getty Images
Suggesting Rob Ryan should leave might seem controversial, but considering the talent he was presented with this season, how did they manage to come up short whenever it counted?
Why did they have such a huge problem stopping the running game? This wasn't just against the Redskins, but throughout the season, as the Cowboys were ranked 17th against the run coming into the final game against Washington.
They were also 21st against the pass; that's another alarming statistic, especially when you consider how much the Cowboys put into improving their secondary last offseason.
The talent on defense is not the problem; instead, it's Ryan. He's always been a bit overrated as a defensive coach, but this season it showed in a big way.
Jason Garrett: Stay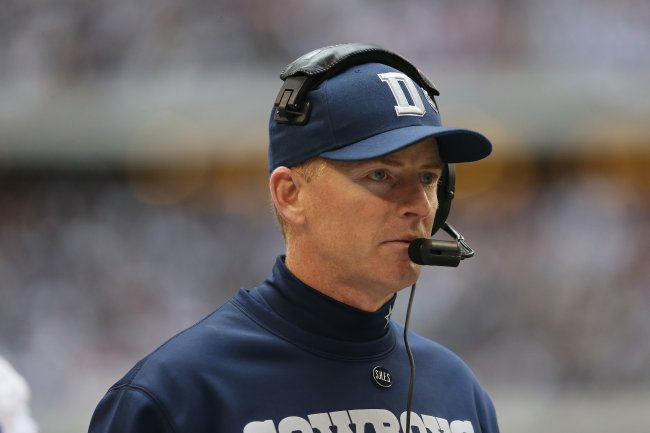 Ronald Martinez/Getty Images
Yes, Garrett will be on the hot seat, and if he does stay, next year should be even hotter. But here's an idea.
Give him one more year, but have him hire a new offensive coordinator who calls the offensive plays.
Garrett is way too pass happy, and while Dallas should upgrade the offensive line to get a better push to run the ball, the ratio between runs called and passes called is still a bit too lopsided.
Dallas succeeds when they run the ball, and they will need an offensive coordinator that can balance the two well. Let Garrett stay on as head coach; have him lead the team and continue to work with Tony Romo.
But he should hire a real offensive coordinator.
Jason Garrett, call Norv Turner up the second that the San Diego Chargers fire him. He's the offensive coordinator Dallas needs, and the last time he was with the Cowboys, he did pretty well.
This article is
What is the duplicate article?
Why is this article offensive?
Where is this article plagiarized from?
Why is this article poorly edited?

Dallas Cowboys: Like this team?