5 Things We Want to See from the Chicago Bulls in 2013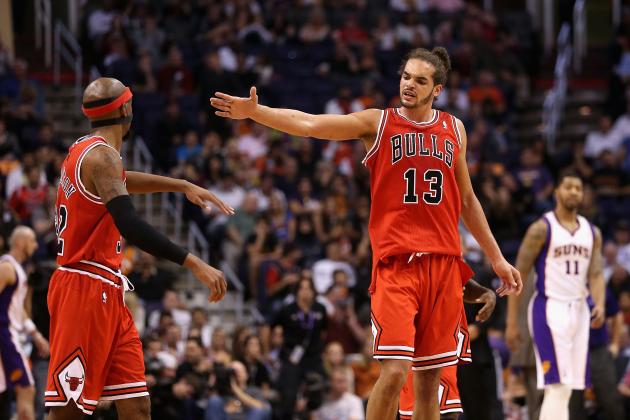 Christian Petersen/Getty Images

Now that 2013 is here, what do Chicago Bulls fans want to see from their team this year?
Another season of at least 50 wins would be nice, and a third straight Central Division crown wouldn't be bad either.
Continuing to play great on the defensive end of the floor is also something we want to see from this year's Bulls squad.
The team is having a decent season thus far, owning a 17-13 record despite the absence of injured superstar Derrick Rose. Hopefully '13 will prove to be a phenomenal year for the red, black and white.
Stats used in this article were accurate as of 01/02/13.
Begin Slideshow

»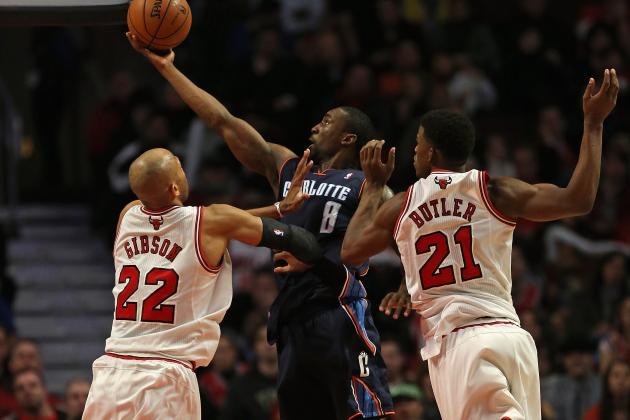 Jonathan Daniel/Getty Images

It was a week after Christmas, but the Bulls gave Michael Jordan a present on New Year's Eve, losing to MJ's Charlotte Bobcats 91-81.
What an embarrassing game for the Bulls as Charlotte snapped a ridiculous 18-game losing streak in front of the United Center crowd.
Every team loses games in the NBA—this isn't college football—but to the Bobcats on your home floor? That's pretty much unacceptable.
On a positive note, Luol Deng (20 points and 12 rebounds) and Carlos Boozer (19 points and 14 rebounds) looked impressive for Chicago in the losing effort.
The Bulls are scheduled to play the Bobcats two more times this year, and you better believe they're not going to take it easy on Jordan's gang in those future contests.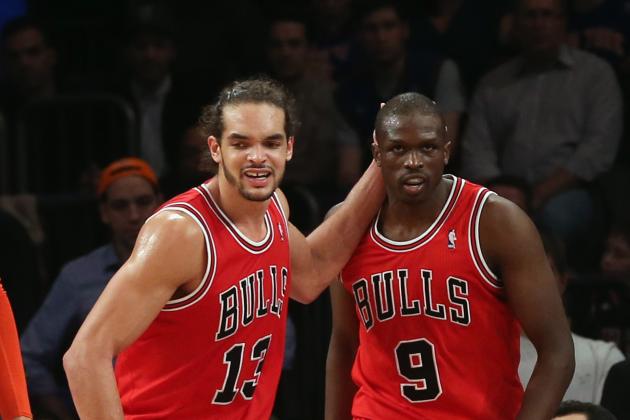 Bruce Bennett/Getty Images

Bulls coach Tom Thibodeau has given Luol Deng and Joakim Noah a crazy amount of playing time this season.
In fact, Deng is leading the entire NBA with 40.3 minutes per game, while Noah is third in the league with 39.2.
Although both frontcourt players are extremely important to the team, Coach Thibs really needs to cut their minutes back a tad. Continuing to play heavy minutes could cause them to eventually wear out, which certainly wouldn't be a good thing.
The Bulls are going to need Deng and Noah—the team's two best players outside of Derrick Rose—if they want to reach the postseason this year instead of the NBA Lottery.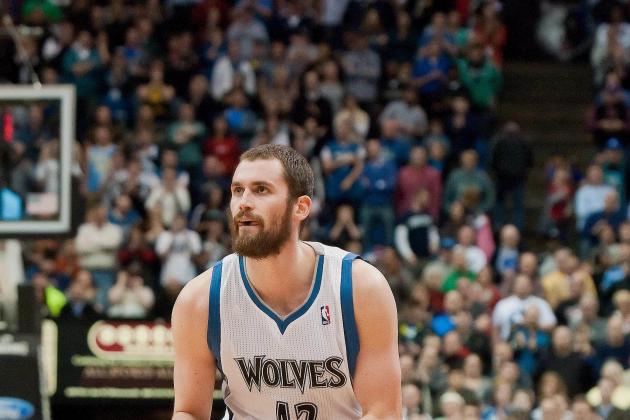 Greg Smith-USA TODAY Sports

This slideshow is about things we want to see rather than things we will see. With that said, wouldn't it be exciting to witness Kevin Love in a Bulls uniform this year?
Last month, Love made it clear that his future with the Minnesota Timberwolves is uncertain. Apparently, he's frustrated with rebuilding and could opt out of his contract in 2015.
There's no way Minnesota would trade Love anytime soon. The two-time All-Star is perhaps the best power forward in the entire Association and may wind up a Hall of Famer when it's all said and done.
But then again, you never know; David Kahn is still the Wolves' GM. This is the same man who referred to Darko Milicic as "Manna from Heaven" and compared a backcourt of Jonny Flynn and Ricky Rubio to Isiah Thomas and Joe Dumars. Ouch.
So maybe we will see Love on the trading block. And maybe we will see the Bulls acquire him before the deadline, even though it's about a one percent chance of that happening.
A healthy Derrick Rose, Love and Joakim Noah would form a spectacular trio in Chicago, which could ultimately bring up the word "dynasty."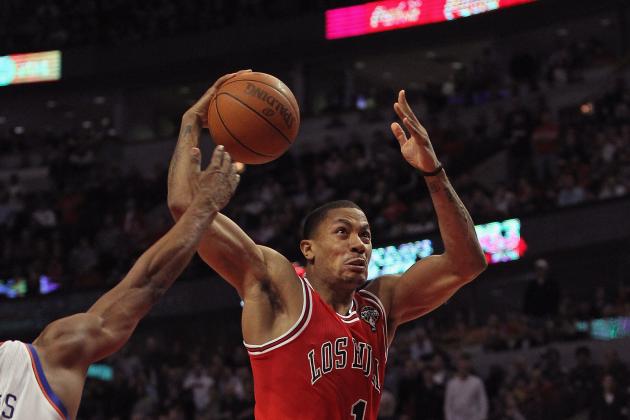 Jonathan Daniel/Getty Images

Derrick Rose suffered a torn ACL in last year's playoff opener versus the Philadelphia 76ers. The former MVP guard hasn't logged a single minute since that game, but he's expected to return to the hardwood sometime after the All-Star break.
We're hoping that D-Rose can be the same player he was before the injury. The NFL's Adrian Peterson has given Bulls fans hope as he returned this season following an ACL injury and rushed for over 2,000 yards.
When healthy, Rose is arguably the league's best point guard and possibly a top-five basketball player in the world.
The Bulls have played great this season, and they'll play even better with Rose sporting a red, black and white uni rather than street clothes.
Matthew Stockman/Getty Images

No ifs, ands or buts about it, winning a championship is what Chicago sports really want to see in 2013.
It would be the seventh title in Bulls' history and the first since 1998, back when Michael Jordan and Scottie Pippen were on top of the basketball world.
The Bulls were title contenders the past two years, but just couldn't get the job done. They were probably a shooting guard away from winning it all in 2011, as they fell to LeBron James and the Miami Heat in the Eastern Conference finals. And there's a possibility that they could've won a title last June if the Derrick Rose injury didn't occur.
With Rose set to return soon, the Bulls could finally raise a championship banner this year, although the chances are pretty slim.
They would have to get past the defending champion Heat in order to reach the NBA Finals, and even if they did slip past Miami, they likely wouldn't have enough firepower to edge a Western Conference team like the Oklahoma City Thunder.
Sorry Bulls fans, but our team isn't winning it all in 2013.