Indianapolis Colts vs. Baltimore Ravens: 6 Keys to the Game for Baltimore
USA TODAY Sports

The playoffs are set and the Baltimore Ravens will play host on Wild Card Weekend to the red-hot Indianapolis Colts. The game will take place at 1 p.m. on CBS, Sunday, January 6. This will be the third postseason meeting between the two teams, the other two games being won in dominant fashion by the Colts.
These are really different teams from those that played in the previous two games, the last of which occurred after the 2009 season. For one, the Colts are now quarterbacked by rookie phenom Andrew Luck instead of "Ravens Killer" Peyton Manning. Luck is a Rookie of the Year candidate, but comparisons to Manning are definitely premature after only one season.
Two, this game will actually be in Baltimore. For the second year in a row, Ravens fans get a home game. This is a welcome relief for a Ravens team that for so many years was destined to play on the road in every playoff game as a lowly wild-card team. It's also a scary thing for the Colts, who will go to a stadium that the Ravens have lost exactly once in the last two seasons.
While signs like these bode well for the Ravens, there are other things to be considered. The Colts have won five of six and are coming off a 12-point demolition of the AFC South champion Houston Texans.
The Ravens have lost four of five and are still injured on defense. They've also had crippling offensive meltdowns that have cost them four loses in close fourth-quarter games, the kind of games that the Colts live for.
Luck has been phenomenal in the fourth quarter, with four fourth-quarter comebacks and seven game-winning drives. Even with his 18 interceptions, the guy is dangerous when games are close.
Here are some of keys for a Ravens victory Sunday. Even with the Colts being a feel-good story who some would say are lucky to be in the playoffs, they can't be taken too lightly. It's win or go home, and the Ravens will need to follow at least some of these keys to get the win and advance to the divisional round.
Begin Slideshow

»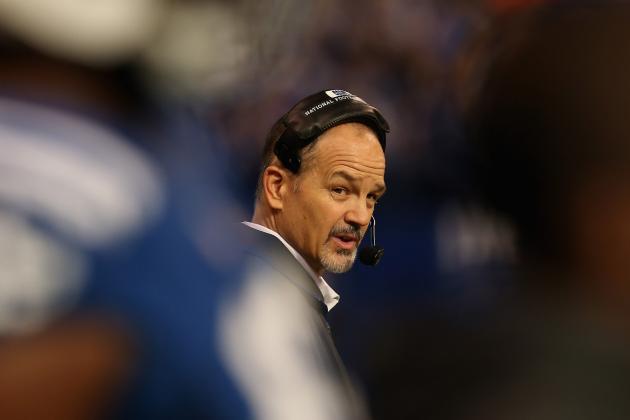 Jonathan Daniel/Getty Images

Even more so than Andrew Luck, this is what scares me the most about the Colts. Head coach Chuck Pagano was the Ravens defensive coordinator last season. He is very familiar with the defense, even with the large amount of changes from the 2011 to the 2012 Ravens.
The Ravens defense clearly loves Pagano too, so this could be a real emotional game. His return after being diagnosed with leukemia is the single most inspiring story in the NFL this season, and the fact that his team made the playoffs with so little expectations this season makes them an easy team to root for.
There's no denying that Pagano's past with the Ravens puts him at a slight advantage. The Ravens can do their best to counter this by making things look as different as possible from last season. Changing schemes, putting in new personnel and changing the snap count are all things that would be good to do.
Dean Pees is not the most popular defensive coordinator out there, and he's had a rough year so far. Now he's going up head-to-head against the team's ex-defensive coordinator, and comparisons are going to be inevitable.
As tempting as it is to be "Chuckstrong" and celebrate the amazing legacy of Pagano, the Ravens need to rally behind Pees. If Pees can rattle Luck with a constant pass rush and contain the Colts dangerous passing attack with a good coverage scheme, he'll go a long way to establishing himself as the right choice for Ravens defensive coordinator.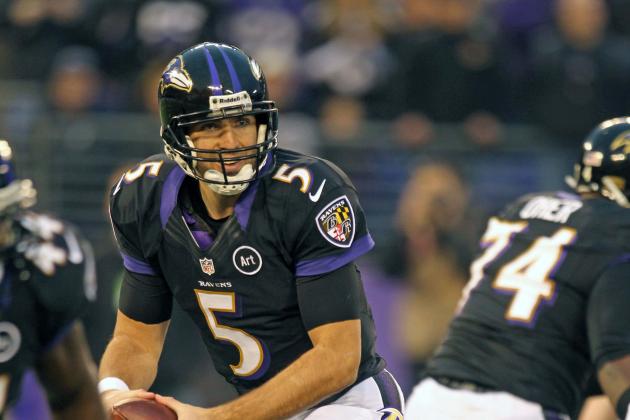 Mitch Stringer-USA TODAY Sports

During their three-game losing streak in December, the Ravens surrendered eight sacks. It was not a good season for either Flacco or the offensive line where sacks are concerned. Flacco was downed 34 times, good for eighth most in the NFL.
The embattled offensive line can't allow nearly as many sacks during this postseason run. Michael Oher particularly needs to get his act together, as he's allowed eight sacks and has had way too many untimely penalties.
Both Oher and Kelechi Osemele will have tricky matchups, as they go against Colts pass-rushers Dwight Freeney and Robert Mathis. Both Mathis and Freeney are not as dangerous as in previous years, but nevertheless, they are not players to take lightly.
The offensive line can be helped out with the return of Marshal Yanda at right guard. He has not allowed a sack yet this season and has consistently played very well. If healthy, it's crucial that Yanda plays since he is without a doubt the best offensive lineman on the team.
USA TODAY Sports

Andrew Luck has been a master of fourth-quarter comebacks this season. He's also overcome long odds with upsets against playoff contenders like the Houston Texans and the Green Bay Packers.
It's worth noting, though, that he is 7-1 at home, the only loss coming to the Jacksonville Jaguars of all teams. The magic comebacks are significantly less likely on the road where Luck is merely 4-4 as a starter, with all four losses being by 12 or more points.
With four fourth-quarter comebacks on the year, the Ravens simply can't let Luck get in a groove late. Even a lead of 10-14 points is somewhat scary if Luck has the ball and he's making positive plays.
Terrell Suggs and Paul Kruger can do their part by bringing the pass rush. With nine sacks this year, Kruger leads the team, and even though Suggs starts ahead of him, he should get a lot of reps.
Carey Williams and Corey Graham are the starters at corner, and they could have difficulty going up against Pro Bowler Reggie Wayne and speedster T.Y. Hilton. Both players will need to win the battles there, as will Chris Johnson and Chykie Brown, who should see playing time in obvious passing situations.
If they constantly hit Luck and cover his receivers, they will reduce the chances of a fourth-quarter comeback should the Ravens have the lead. This could also help force Luck to make mistakes and turn the ball over, one of his few weaknesses this season. He's thrown 18 picks this year, and if Williams or Ed Reed can pick him off, we could see another blowout wild-card win for the Ravens.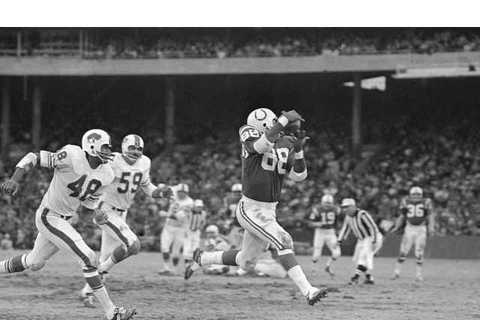 It seems inevitable every time the Ravens and Colts play that the storyline of the Colts' former city has to come up. This is something that's still a big deal, as the Colts' cowardly departure in March 1984 robbed the Baltimore area of a football team for 12 years. 12 long years that football fans will never get back.
I know that it may seem petty to hold onto a grudge like this, but it's not something you just forget. Many Baltimore fans still resent the Colts for leaving, even though no player currently on either team had anything to do with that move.
Thankfully, the Baltimore area has the Ravens now, and they are clearly one of the best teams in the NFL since 2000. The Colts have good fortune as well going straight from Hall of Fame-bound Peyton Manning to Andrew Luck. Both teams have won one Super Bowl in the last 12 years, and their current rosters give them excellent chances of making it to more of them.
There is no better way to stick it to the Irsays and get vengeance for the Colts departure than by smashing them in the mouth in the first round of the playoffs. You can't really ever get over a team for leaving you like that, but beating them in the playoffs when it matters most is the closest thing possible.
Twice, Manning led the Colts to playoff wins over the Ravens. Hopefully, the third time is a charm and the Ravens will get the playoff win that Baltimore Colts fans have wanted ever since that dark day in 1984.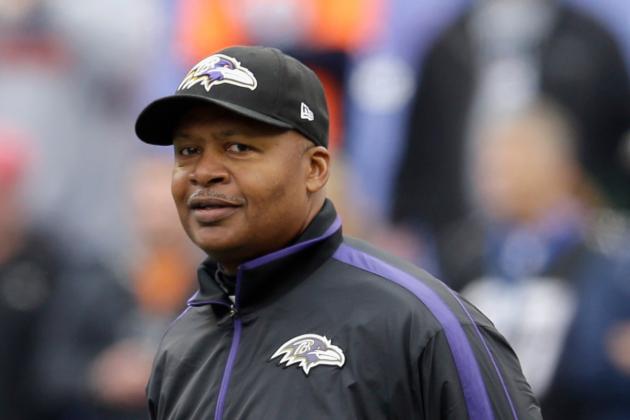 Rob Carr/Getty Images

While the Colts have the advantage of Chuck Pagano, the Ravens also have a prominent coach who will be facing his former team. This is new offensive coordinator Jim Caldwell, the Colts head coach from 2009-2011.
Caldwell benefited greatly from the presence of Peyton Manning, who helped his team make it to the playoffs in Caldwell's first two seasons. Without Manning's services for the entirety of 2011, the Colts fell apart and finished the year 2-14. Ownership felt that there was no choice but to fire Caldwell for the horrible season that ended a streak of nine consecutive years in the postseason.
It's been a different experience for Caldwell as the offensive coordinator in Baltimore and not Indianapolis. At this point in his career, Joe Flacco is nowhere near the quarterback that Manning is; however, unlike Manning, Flacco has always had a consistent running game to lean on.
With the sudden firing of Cam Cameron, Caldwell's had three games to really mold the offense into his own. Only one game, the 33-14 blowout of the Giants, saw the offensive plan work really well. The offense was abysmal in the Denver loss, and you can't really take much out of the Cincinnati loss, which saw mostly backups play.
Even though Caldwell can help by calling a balanced attack that involves multiple people, you can bet that he will tell the other coaches everything he remembers about the Colts from last year. Andrew Luck wasn't there last year, but there's still got to be some things that Caldwell can remember that could give the Ravens a advantage.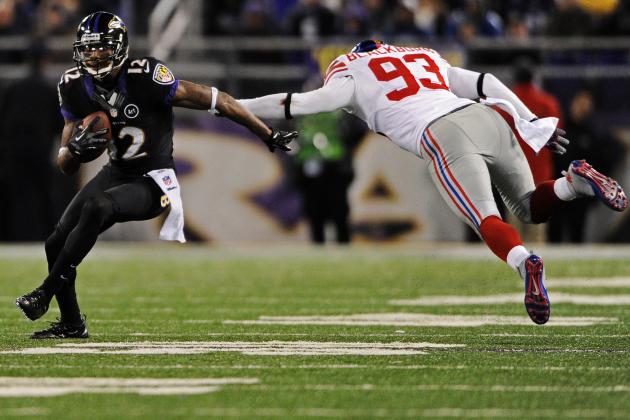 Patrick Smith/Getty Images

The Colts have one of the weaker kickoff coverage units in the league. They've allowed 841 kick-return yards with zero touchdowns.
Their punt-return coverage is also weak too. Julian Edelman exploited it during New England's rout of the Colts when he took a punt back 68 yards for a touchdown. Edelman shredded the Colts coverage units during that game with a total of 117 punt-return yards, and he almost took a second punt back to the house.
With Jacoby Jones scoring two kickoff-return touchdowns and being chosen to represent the AFC in the Pro Bowl, the Ravens can take advantage of this weakness. It's been a few games since Jones has made a huge impact in the return game, but he's definitely still a serious threat. All he needs is his blockers to do their part, and he could use his blazing speed to score a game-changing return touchdown.