Rating the Liverpool Players Against Sunderland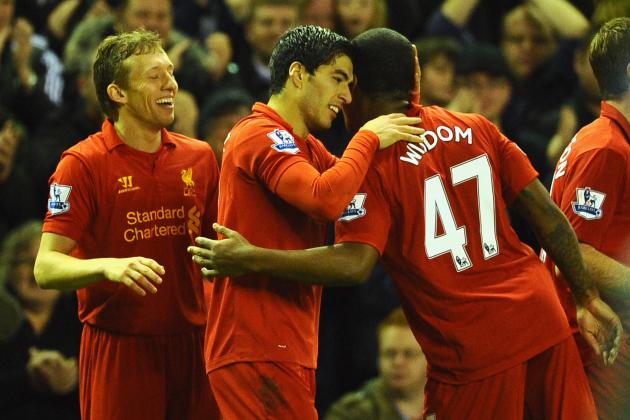 Laurence Griffiths/Getty Images

Sunderland came into Anfield having been on a great run moving up the table and out of the drop zone in the past month. However, Liverpool crushed their hopes of seeing Martin O'Neill continue his strong career record at Anfield as they swept aside the Black Cats 3-0 in a match that could have seen them score at least five in all had a few calls been more in their favor.
Liverpool have two back-to-back 3-0 wins on the bounce heading into the FA Cup this weekend and ahead of a January that could make or break the club's chances of eliminating the seven-point gap they have from the top four and the UEFA Champions League places.
As the Reds look to an optimistic 2013, here is the rundown of the top five performers for the club against Sunderland in Wednesday afternoon's match.
Begin Slideshow

»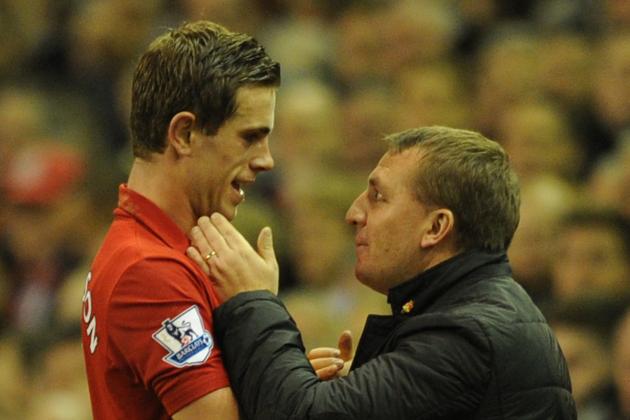 Chris Brunskill/Getty Images

While Glen Johnson and Andre Wisdom both had great matches, the marked improvement that Jordan Henderson continues to show in Brendan Rodgers' system gives him the edge over the two full-backs.
At the start of the season, the place for young Henderson at the club looked like one of a bleak future. Now, he is proving many critics wrong as every outing under his new manager is proving he can only get better.
His role as an advanced midfielder only seemed to increase his hunger to play better for his manager as his distribution was excellent. His pass to free up Stewart Downing showed the real amount of growth that his vision and poise have taken in just a short six months.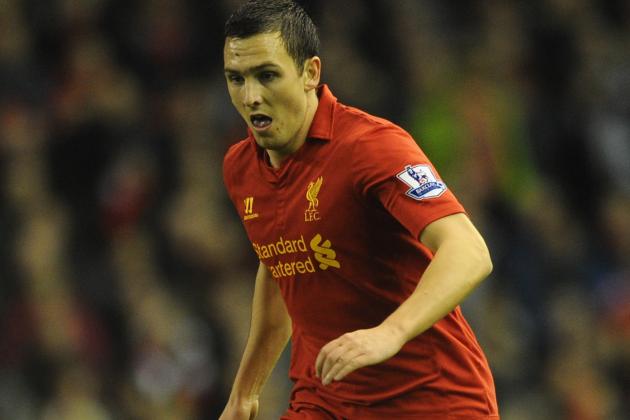 Chris Brunskill/Getty Images

Stewart Downing looks like a new man in the last month as all of a sudden the star player that he showed signs of being at both Middlesbrough and Aston Villa is starting to finally show up at Anfield, 18 months into his £20 million transfer.
Is he playing for a new life in January at another club, or suddenly figuring it out at Anfield? No one really knows, but if he continues to play like he has since early December, you can bet he will maintain his place in the first team a lot more regularly.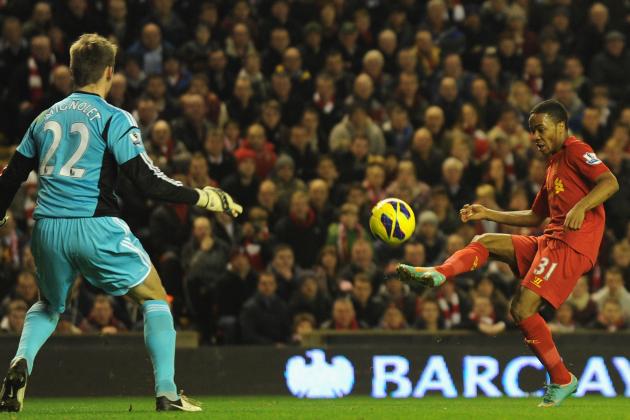 Chris Brunskill/Getty Images

Young Raheem Sterling continues to impress any and all that see his performances week in and week out for the Reds. His opening goal was taken with the kind of class that you would expect a player of Luis Suarez's experience but not necessarily an 18-year-old with only half his first English Premier League campaign under his belt.
His ability to be young and aggressive in attack but also maintain an older man's composure is credit both to his talent and the coaching skills of the Reds staff under Brendan Rodgers.
If he continues to play and show these signs of skill, it only means that Reds fans will have more and more reason to cheer for him in the future.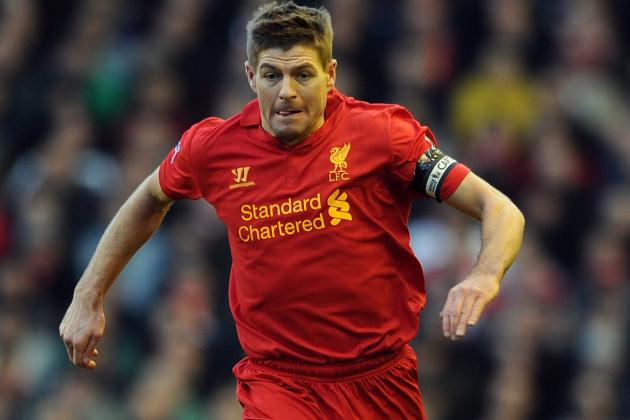 Chris Brunskill/Getty Images

Steven Gerrard continues to prove a man of many talents and positions as he secured his eighth assist of the league campaign with one of the passes of the season to Luis Suarez, who finished with sublime class.
Despite his once again changed role into a deep lying position under the regime of Brendan Rodgers, not only does he continue to prove he has the ability to control the play going forward he never ceases to keep showing the signs of forward attacking that made him so deadly alongside of Fernando Torres several years ago.
The captain truly is coming back to the best form of his career this season. He looks to be set for several more great years at the top of his game with the Reds pushing up the table.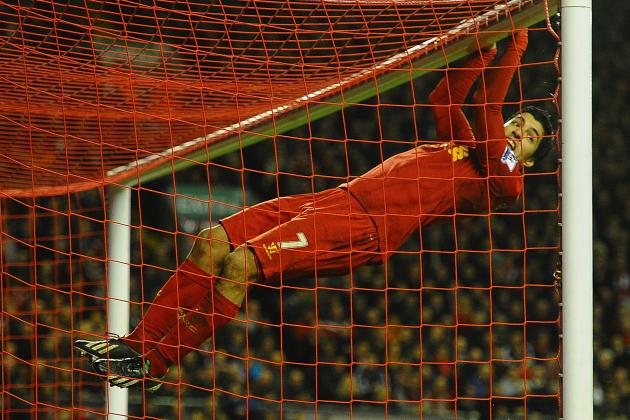 Laurence Griffiths/Getty Images

There is no denying the class act of "El Pistolero" once again as the 25-year-old Uruguayan international, Luis Suarez, was the out and out man of the match for the Reds against Sunderland.
Suarez helped open the scoring by providing a beautiful set-up pass that young Raheem Sterling only had to lob over Simon Mignolet into the back of the net as the Reds took early control of the home match and never looked back.
The hard-working striker would make it 2-0 to Liverpool inside the first half hour, not to be denied a chance to tighten the race for the English Premier League golden boot.
However, he was not done as another goal came early in the second half to see him rise to 15 goals in the EPL this season. Even with his club up 3-0, he was still fighting for the ball with 20 minutes left as he chased down everything he could go after to keep his side in the ascendancy well into the dying minutes of the match.