Junior Dos Santos vs. Cain Velasquez Card: Grading Jon Anik's Performance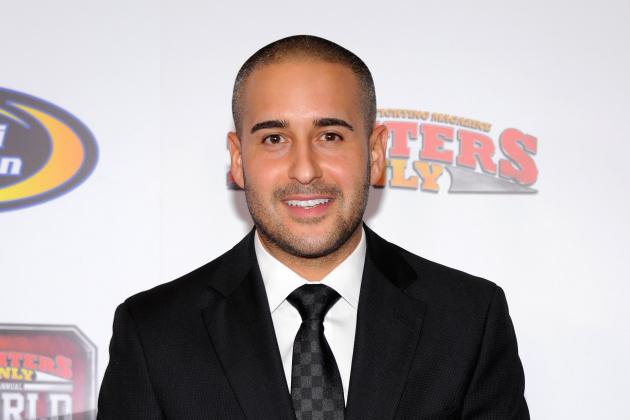 Ethan Miller/Getty Images

For the first time in a long time, the UFC's tenured play-by-play commentator Mike Goldberg was absent from Joe Rogan's side at a pay-per-view event.
For undisclosed reasons, more personally than contractual, Goldberg was ultimately replaced by Jon Anik, who is known for his work as lead announcer for UFC events on FX and Fuel TV.
Anik may be young and relatively new to the world of commentating MMA events, but the former ESPN anchor produced nonetheless at UFC 155.
Whether or not his dominating clutch performance, reminiscent of an around-the-cage Cain Velasquez, will lead to more PPV opportunities has yet to be seen.
Here's how Anik's report card stacks up.
Begin Slideshow

»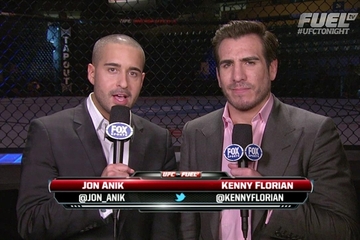 fuel.tv
Grade: B-
Jon Anik is a quintessential professional.
Over his time as a play-by-play announcer for the UFC, which should honestly be changed to punch-by-punch announcer, he has done a fine job at delivering on cue, saying what he needs to say, keeping it elementary and letting the color commentator do his thing.
At UFC 155, which was his toughest feat to date, Anik was everything the UFC could have hoped for following Mike Goldberg's sudden drop out of the event.
Anik delivered proper statistics, rarely slipped up commenting on the action going on inside the cage and made everything understandable for any sort of fan tuning in.
If there was anything negative to take from his performance, it'd have to be the fact that he didn't say enough when he could have. Chalk that up to jitters.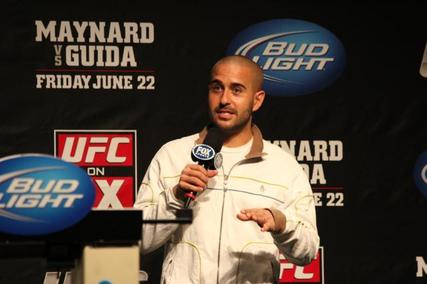 photos.nj.com
Grade: B
Timing is everything in announcing.
You have to know when to talk, when to commentate on the action going on, when to go in-depth with something and when to sit back and let the fans form their own thoughts.
Jon Anik had his timing down at UFC 155 opposite Joe Rogan and the millions of fans watching around the world.
For someone filling in for Mike Goldberg, who UFC fans have grown accustom to hearing when they spend $54.99 for an HD PPV, Anik needed to deliver at the opportune times to supplement the absence of the UFC's commentating mainstay.
He did just that. Not to mention, he didn't spurt out dumb statements at every turn of a fight like Goldberg usual does.
Whatever he was missing will come in time as he grows more comfortable on the big stage.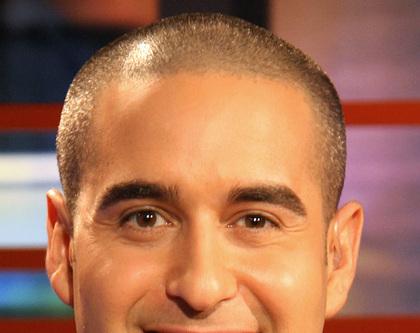 mmaweekly.com
Grade: B-
It's very important to understand what you're watching when you deliver commentary for the UFC.
You need to know what's going on in every facet of the fight. Joe Rogan will step in when necessary, but for the most part, an MMA announcer needs to know the techniques and movements he's watching.
All in all, Anik was able to satisfy. It just seemed as if he felt more comfortable talking about the standup compared to the ground game.
But once again, Rogan usually handles that and did. Anik should be able to improve his knowledge as long as he continues to watch fights alongside Rogan and fighters like Kenny Florian.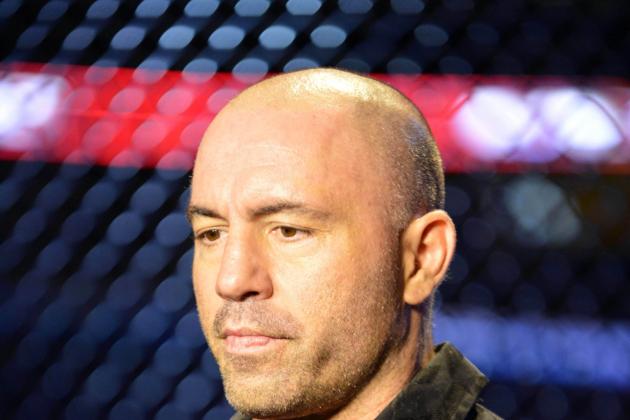 twylah.com
Grade: A-
When it really comes down to it, if fans had their choice, Joe Rogan would be the only person talking at all times.
He's downright hilarious, vastly educated about the fight game and offers some of the best one-liners in sports.
But, as it is with any sport, the UFC needs someone to carry the conversation and fill the empty voids with quick jolts of life and precise advertising.
In this case, Jon Anik was near perfect. If anything, he stepped aside too often to let Rogan talk about a submission position that was just released or a "nasty" elbow inside.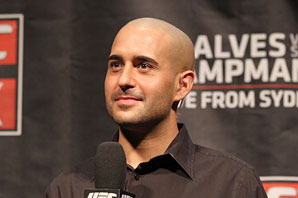 sportsillustrated.cnn.com
Grade: B+
Considering Jon Anik had to fill in on short notice and has never headlined an event like JDS vs. Velasquez II, his overall performance was excellent.
He just wasn't perfect. But who is during a five-hour pay-per-view featuring action that could go either way at any second?
Regardless, he did what he had to do, and as a fan, it was a breath of fresh air to hear Anik instead of Goldberg's blabbering antidotes and sometimes monotonous commentary.
Overall, an excellent night for the UFC's lead announcer in training. It was also satisfying to hear Anik and Joe Rogan get along and produce some sort of chemistry on such an important night to end the year.
For more UFC/UFC 155 news and coverage, Follow @DHiergesell