Army All-American Game 2013: Ranking the Top 10 Offensive Recruits Participating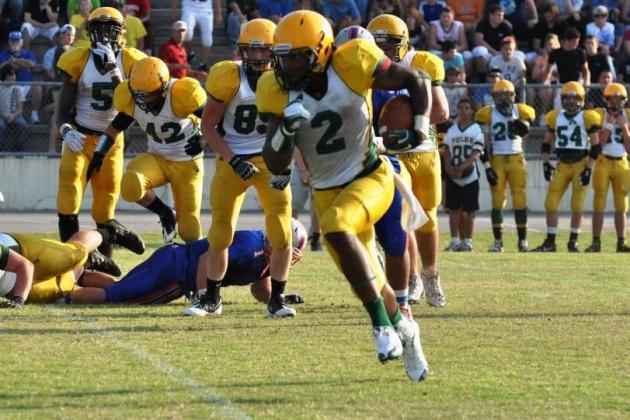 247Sports.com
The Army All-American Game will take place this Saturday, down in San Antonio, TX. Another prestigious all-star game of significance to recruiting fans, this matchup pits a slew of top-flight recruits in a showcase setting.
Coverage for the game will be tremendous all week long and we'll have much to report. To kick things off for what should be a great week, we'll start by ranking the 10 best offensive studs participating in the game.
So come inside and check out just who the top 10 offensive recruits are that will be looking to light up defenses and score TDs this weekend in San Antonio.
Begin Slideshow

»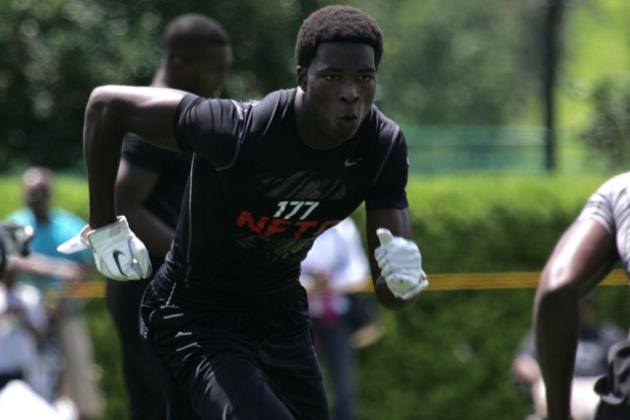 247Sports.com
Fulwood is headed to Florida and the Gators are excited to have him. He's a tall 6'4" WR that weighs close to 190 pounds and has great skills.
Fulwood can glide off a line and has deceptive strength to beat press coverage. He shows solid separation quickness, but even when he can't detach from coverage, Fulwood's length and catch radius still makes him open.
Fulwood also can be a bully with the ball after the catch.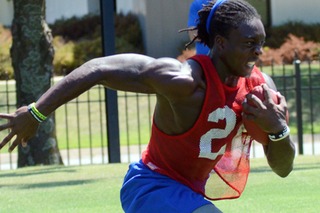 247Sports.com
From Arkansas, Tenpenny is one of the best backs in the country, He's 6'0" and weighs 212 pounds while possessing great speed and run strength.
Showing off solid run instincts, the Alabama commit can attack out of his stance, surge through alleys and challenge tacklers at the point of attack. Tenpenny has some home run ability and has the all-around skill set of an every-down back.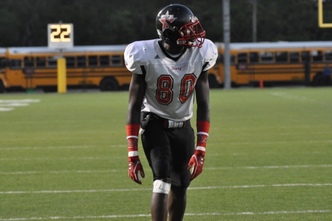 247Sports.com
This is a huge week for Griffin, as the 6'6" 228-pound pass-catcher is going to try to show everyone that he's a WR. If he struggles to separate and can't get open deep, then the TE talk will increase.
With his size and athleticism, Griffin towers over defenders and catches in crowds well. He can high point throws and his catch radius is huge.
He's headed to Texas A&M.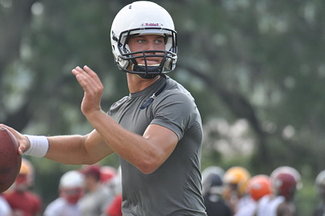 247Sports.com
Stanford is getting its best QB prospect since Andrew Luck in Burns. A 6'5", 220-pound QB from Virginia, Burns can spin the ball as well as anyone.
He sees the field well, can toss with power or touch and places footballs to targets accurately. Also flashing mobility, Burns can elude rushers and make throws on the run.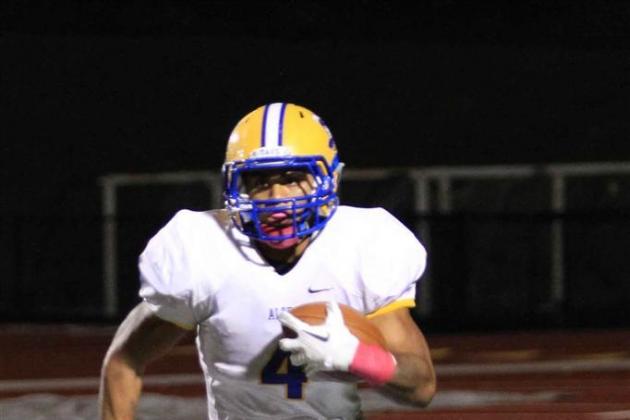 247Sports.com
Tyner may be the fastest player in the country and his speed should be on full display all week long, if he's healthy. His size is excellent for a RB at 6'0" and nearly 220 pounds.
Tyner makes his money on the edges, as he likes to skate to the perimeter and use his surging burst to outrun defenses to paydirt. He eludes well and shows a solid feel for reading blocks.
Tyner is committed to Oregon.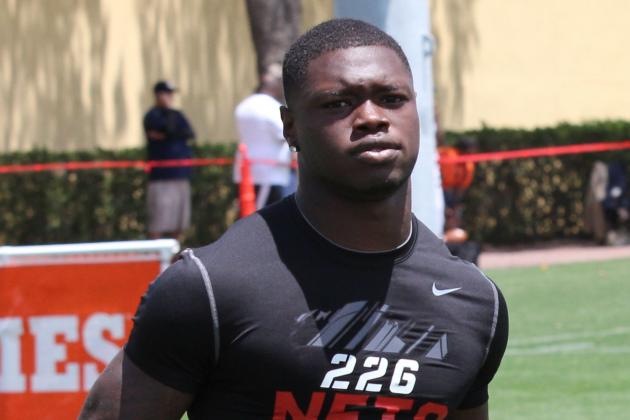 247Sports.com
While Tyner gets it done with sheer and remarkable speed, Bryant gets his yards with good quickness, strength and more power.
From Florida, Bryant is 5'10" and 205 pounds and runs probably the hardest of any back in this year's class. Committed to Notre Dame, Bryant is capable of making an impact in South Bend immediately.
This is a talented RB prospect that is always in attack mode.
If you're looking for a classic, franchise LT then Tunsil is the prototype. He's from Florida and stands 6'6", 295 pounds.
With his natural movement skills, athleticism, ability to set up quickly, fluid knee bending and adjust quickness, Tunsil is a future starter on the left island of the line.
It will be awesome to see this big dancing bear go up against some of the nation's best pass-rushers.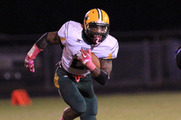 247Sports.com
Henry is a big back at 6'3" and just about 240 pounds, but he runs with gliding speed, elusiveness and more qualities of a smaller back. He lit it up this fall by rushing for over 3,000 yards and making a mockery out of several records.
Henry is headed to Alabama and I think he's coming to the Army game to quiet any concerns about him staying at RB. In fact, look for him to run with a little more power too.
Seals-Jones is a large-bodied pass-catcher that stands 6'5" and weighs 230 pounds. He's the top pass-catching prospect in the country and can play WR or TE.
He releases off the line well, can be a load to press, has good separation quickness at junction points and his hands are big but soft. The Texas A&M commit has great ball skills and is just a natural playmaker.
Johnny Manziel may be resting from playing in the Cotton Bowl, but I think he'll tune in to see what he's going to be working with on Saturday.
Browne is the top QB prospect on my board, as well as many others'. At 6'5" and 215 pounds, he's a smart QB with solid delivery quickness, arm strength, accuracy and field vision.
Some say Browne has developed a hitch in his release, so look for him to work out the kinks this week. Browne has great mechanics, pocket presence and excels in ball placement as well as reading coverages.
He's committed to USC and along with Su'a Cravens is the leader of USC's 2013 recruiting class.
Edwin Weathersby is the College Football Recruiting Analyst for Bleacher Report. He has worked in scouting/player personnel departments for three professional football teams, including the New York Giants, Cleveland Browns and the Las Vegas Gladiators of the Arena League. He spent a year evaluating prep prospects and writing specific recruiting and scouting content articles for Student Sports Football (formerly ESPN Rise-HS). A syndicated scout and writer, he's also contributed to WeAreSC.com, GatorBait.net and Diamonds in the Rough Inc., a College Football and NFL Draft magazine.