New York Jets Mock Draft: Full 7-Round Projections at Regular Season's End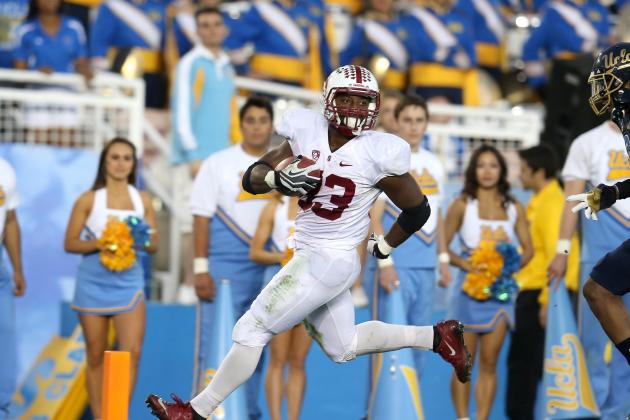 Stephen Dunn/Getty Images

An absolutely disastrous season for the New York Jets mercifully came to a close Sunday, with an embarrassing 28-9 loss to the divisional rival Buffalo Bills.
6-10 is simply not acceptable for such a big-market team, especially one who talks big like the Jets do, and sets lofty standards for itself.
Heads are already rolling, with general manager Mike Tannenbaum and offensive coordinator Tony Sparano both being fired.
New York needs to use the draft to upgrade a subpar roster littered with gaping holes. They can not afford to strike out again in April.
With that said, here is a complete seven-round mock draft for the Jets.
Begin Slideshow

»
Barkevious Mingo is the ideal first-round selection for the New York Jets, and he would be a steal at the ninth overall pick.
The LSU junior has sky-high potential, and he would immediately upgrade New York's dwindling pass rush.
Mingo is a game-changer for an elite Tigers defense, and he has the ability to be the next Aldon Smith at the NFL level.
With great size (6'4", 240 pounds) and scary speed (4.57 40 time), Mingo is impossible for offensive lineman to contain.
Mingo has the attitude, physical attributes and effort to be an elite defensive player for the Jets defense for years to come.
The 2013 class of quarterbacks is not the strongest, but the Jets are now in dire need of a change of scenery at the quarterback position.
Selecting Aaron Murray in the second round would be the right choice, as Murray seems destined to be a solid, if not above-average starter at the NFL level.
Murray lacks the height NFL coaches love, as he is only 6-1. However, the Georgia signal-caller possesses clean mechanics and terrific arm strength.
The junior also boasts above-average athletic ability and great toughness. While Murray can sometimes be too aggressive with the ball and force throws, he is calm and collected in the pocket, and has the ability to scramble when his protection falters.
Murray may not have the highest ceiling, but he could be a terrific upgrade over the current crop of Jets quarterbacks if developed correctly.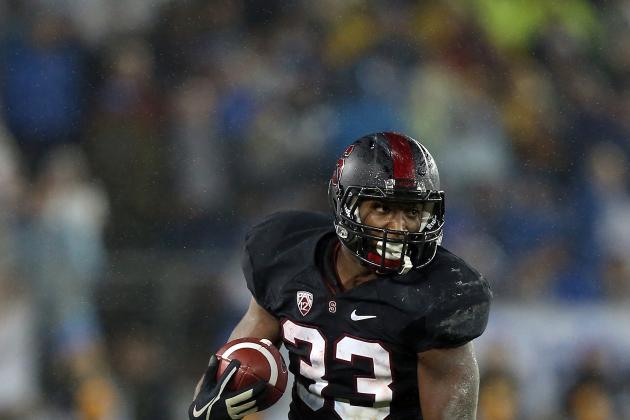 Ezra Shaw/Getty Images

Shonn Greene is a free agent this offseason, and even if he does return, it will probably be in a reduced role.
Greene has yet to show anyone that he is capable of being a feature back in a run-heavy offense in the NFL.
Stepfan Taylor would be a significant upgrade over Greene in the running game.
The Stanford star is coming off another amazing season in Palo Alto, as he rushed for over 1,400 yards and twelve touchdowns—his third consecutive season with at least 1,100 yards rushing and double-digit touchdowns.
Taylor does not stand out in one area, but he also lacks any significant weaknesses. He possesses decent speed (4.57 40-time) and size (5-11, 215 pounds).
The Texas native has good power, is a solid blocker and can come out of the backfield and be a factor in the passing game.
Taylor would add a dynamic quality to New York's offense.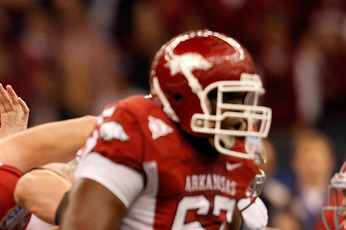 Brandon Moore and Matt Slauson are both due to hit free agency this offseason, and it is likely that New York will go with a complete overhaul at the guard position.
The Jets have to find some young talent on the offensive line through the draft, and Arkansas product Alvin Bailey could be their man.
The massive guard (6-5, 315 pounds) has colossal strength and surprising quickness. He has the ability to knock opposing lineman off the ball and single-handedly create holes for runners.
While Bailey needs some development in pass blocking, he would be a terrific value pick in the fifth round for Gang Green, as he could progress into a solid starter on the offensive line.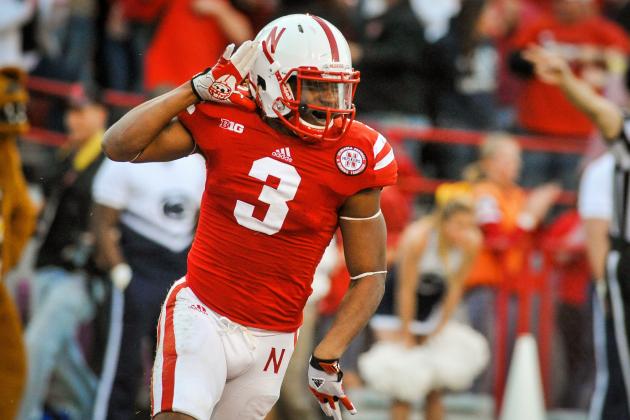 Eric Francis/Getty Images

Daimion Stafford was arguably the most complete safety in the Big Ten this past season.
The Nebraska product recorded 83 tackles, a team-high four interceptions, two forced fumbles and two fumble recoveries.
Stafford has an aggressive playing style and he can make big plays all over the field. He is a sound tackler and is solid in pass coverage as well.
Stafford could wait in the wings behind Yeremiah Bell (who will be 35 next season) and learn from the veteran safety.
After a few years of development, the California native could be a worthy starter in New York's secondary.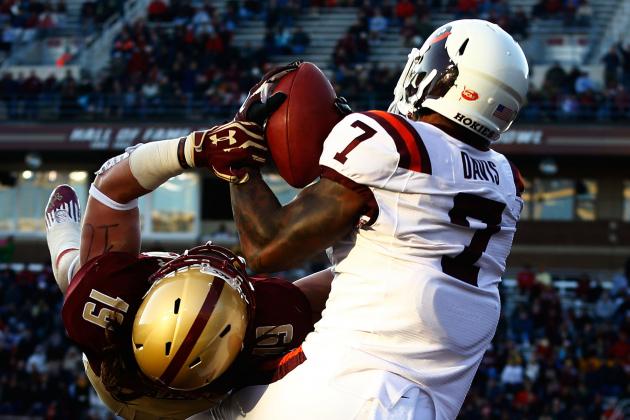 Jared Wickerham/Getty Images

Marcus Davis seemed to fall short of his potential in college, but he still has the natural talent to be an outstanding receiving option at the NFL level.
The Virginia Tech product has tremendous size (6-4, 232 pounds) and solid speed (4.47 40-time).
He can stretch the field with his big-play ability, and he also has a knack for making the spectacular catch from time to time.
Despite having trouble in run blocking throughout his collegiate career, Davis still possesses outstanding upside, and he would be a steal for the wide receiver-needy Jets this late in the draft.
Christian Petersen/Getty Images

The Jets should spend the majority of their late-round selections on offense, as the unit was utterly pathetic in 2012.
Dan Buckner is a player who could develop into a game-changer for New York with a few years of development.
The Arizona wideout is a dangerous deep threat on the outside, as he possesses the size (6 ft 3 inches) and speed (4.57 40 time) to dominate opposing defensive backs.
The Texas native has had some run-ins with the law in the past, including being charged for criminal trespassing and resisting arrest in 2010, but he has improved his behavior in recent years.
New York should take a gamble on the Wildcat product, as he could be the diamond in the rough every team searches for.