NHL Season 2013: The 10 Players Under the Most Pressure to Perform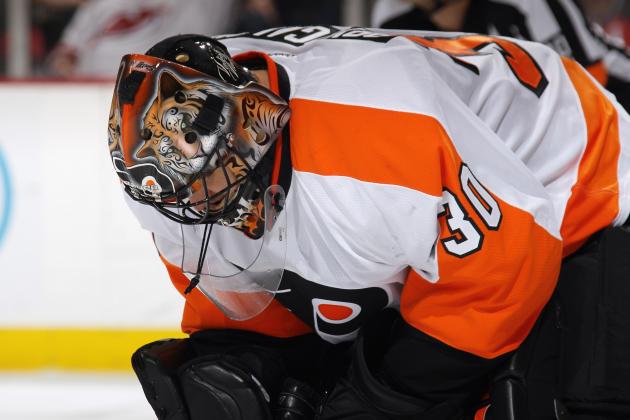 Bruce Bennett/Getty Images

Optimism has returned to the NHL as labor negotiations took a positive turn last week, and those of us who aren't afraid of jinxes can start preparing ourselves to watch, analyze and obsess over a 2013 NHL season.
Nothing is set in stone yet, but the NHL and NHLPA agreed to the framework of a new CBA on Sunday, setting the stage for a shortened 2013 NHL season.
If indeed we have a 2013 season, all players will be grateful to leave their European clubs, AHL affiliates and backyard ponds to return to good old NHL ice, but some will reappear under bigger spotlights than others.
A handful of NHL players are under extreme pressure to perform, pressure that will return once the sport resumes play. Some will have to deal with the scrutiny of the fans; others are trying to perform in a contract year to maximize their future paydays and still others have their eyes on the ultimate prize: the Stanley Cup.
Here are the players who will (hopefully) come back to the NHL with a few extra issues to work through.
Begin Slideshow

»
Christopher Pasatieri/Getty Images

The Colorado Avalanche don't have the highest expectations in the league, but there is no denying that Gabriel Landeskog will have more than a little bit of pressure on his shoulders when the 2013 campaign begins.
When he was named captain of the Avs during the offseason, Landeskog was the youngest ever to be bestowed with the honor. Colorado will be looking for its captain to begin a new era in the franchise's history, as the team has not won a playoff series since 2008.
As if that weren't enough, Landeskog's predecessors set the bar high. The three most recent "youngest captains in NHL history" (Vincent Lecavalier, Sidney Crosby and Jonathan Toews, respectively) all won Stanley Cups within four seasons of being given the "C" (though it is worth noting that Lecavalier was not Tampa Bay's captain when the team won the Cup in 2004).
If Landeskog can handle the responsibility of manning the helm of one of hockey's once-proud franchises, we'll know it before this season is over. If not, things could get very bleak for the Calder Trophy winner and his team.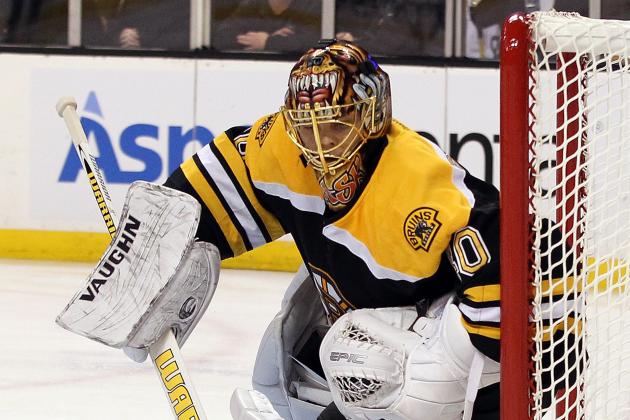 Jim Rogash/Getty Images

With Tim Thomas choosing to sit out the 2013 season, Boston's Tuukka Rask is being thrust back into the starting role.
Rask was the team's starter before Tim Thomas's record-breaking, Cup-winning 2010-11 campaign, and he has been waiting in the wings for an opportunity to re-emerge ever since.
Boston is a team with Stanley Cup dreams, and behind a goalie as dynamic, albeit unpredictable as Tim Thomas, the Bruins would be a championship favorite. With Rask, the team still has potential, but the luxury of growing at his own pace is gone.
In addition, Rask is in a contract year, having gotten a $2.25 million pay raise for 2012-13. If Rask metaphorically falls flat on his face, the long-term focus could shift from a future centered around Rask to one involving Boston's top draft pick in the 2012 draft, Malcolm Subban.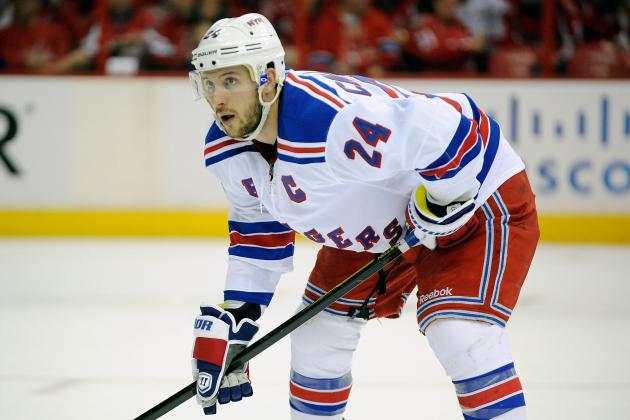 Greg Fiume/Getty Images

By acquiring Rick Nash over the summer, the New York Rangers, who were the top seed in the Eastern Conference in 2011-12, instantly improved. They are undoubtedly on the short list of teams who can call themselves Stanley Cup favorites in 2013.
As the team captain, the pressure of preventing this squad from underachieving falls on Ryan Callahan's shoulders.
Remember, this is a franchise whose legend will forever be tied to Mark Messier, perhaps hockey's greatest leader. Messier led the Rangers to their only Stanley Cup victory between the years of 1940 and today, an ultimately disappointing track record for one of hockey's most famous fanbases.
The shoes being filled by Callahan are large indeed, and the New York sports media is notoriously unforgiving. Callahan has done nothing to turn the Big Apple against him to date, but anything short of a Stanley Cup appearance in 2013 will undoubtedly lead to disappointment.
If the Rangers don't perform with this stacked roster, someone will have to take the blame in public. There's a good chance it'll be the man with the "C" on his sweater.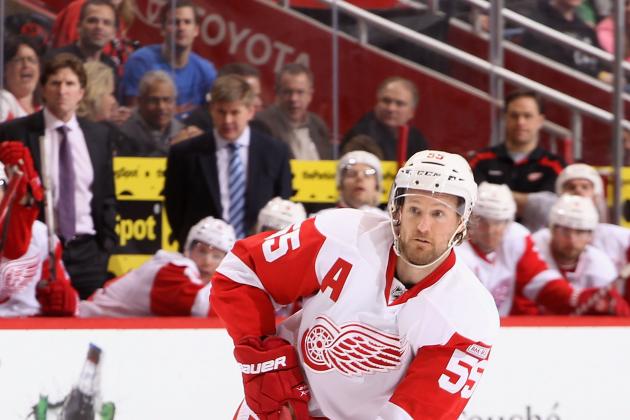 Christian Petersen/Getty Images

Nicklas Lidstrom played 20 seasons with the Detroit Red Wings, winning four Stanley Cups and becoming the first European-born captain to capture hockey's ultimate prize.
Lidstrom retired this offseason, leaving the fans in Detroit with a hole in their hearts and the Red Wings defense with an even more sizable hole on the blue line.
No one player will be able to replace Lidstrom, so the pressure falls on quite a few of the Detroit defensemen. As one of the team's emotional leaders, fellow Swede Niklas Kronwall will need to take his game to a new level in order to keep the Red Wings elite.
Likewise, Ian White, who is in a contract year, will feel the pressure of earning a new deal by playing an effective two-way game for the Wings.
Rookie Brendan Smith will likely face the most pressure of all, as the Detroit faithful will be looking for the next D-man to follow in the footsteps of Lidstrom, Slava Fetisov, etc.—and Smith is the biggest name out there.
The Red Wings will, as always, be a good team regardless, but undertaking the task of maintaining this franchise's winning ways is no easy task for anyone.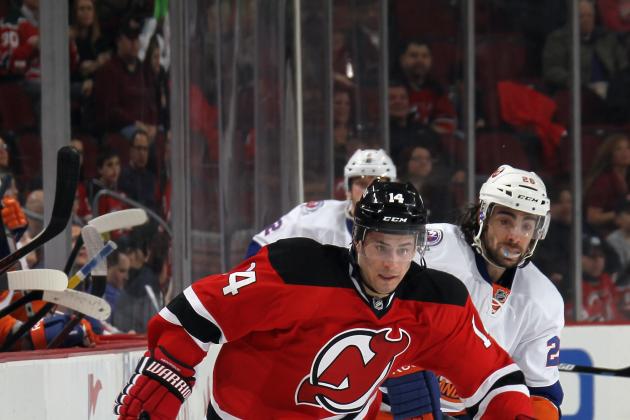 Bruce Bennett/Getty Images

The New Jersey Devils overachieved by coming within two wins of a Stanley Cup despite finishing fourth in the Atlantic Division and nearly losing to the Florida Panthers in the first round of the playoffs.
However, Jersey managed to stick to its tradition of postseason success, largely thanks to rookie Adam Henrique's two overtime, series-clinching goals. Henrique has a bright future in the Garden State, but the pressure will build around him quickly.
The heart and soul of the Devils, Martin Brodeur, is a year older and a year closer to packing up the pads for good. Superstar Ilya Kovalchuk has had success as the other face of the Devils, but his two-way play has been suspect throughout his career, and thus far Kovalchuk's failures as a team leader have outweighed his accomplishments.
On top of it all, homegrown star Zach Parise is gone, leaving Henrique as the up-and-coming generation on the team. With other franchises, any addition to his inaugural 51-point performance would be icing on the cake, but in New Jersey, Henrique's offensive development could be the difference between a competitive offense and a stagnant one.
A sophomore slump is not an option for Henrique.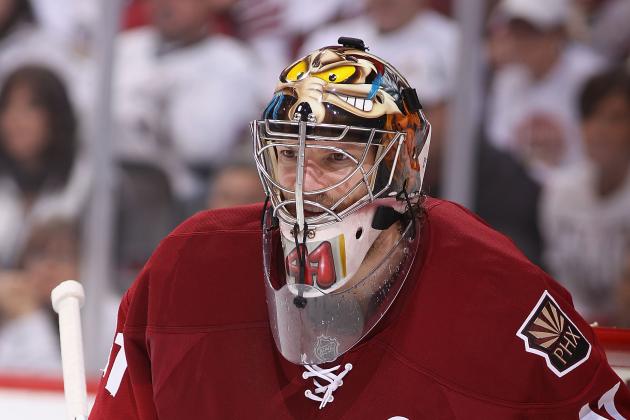 Christian Petersen/Getty Images

Mike Smith almost single-handedly gave Phoenix Coyotes' fans something to focus on besides the downfall of their franchise.
The 30-year-old, who had spent most of his career categorized somewhere between "go-to backup" and "journeyman semi-starter" in terms of his abilities, absolutely rocked the hockey world by posting a 2.21 GAA and .930 save percentage in the regular season.
He then followed it up by beating the Chicago Blackhawks and Nashville Predators in the Western Conference playoffs.
Smith is in a contract year and will need a big performance to prove that 2011-12 was not a flash in the pan, which puts pressure on a man to begin with. But the Coyotes will also be surrounded by questions in 2013, including whether or not they can repeat their success from last season, and if they will even remain in the desert much longer.
With all those distractions and the threat of relocation hanging over their heads, the Phoenix fans, few but proud, will be looking to Mike Smith to keep hockey alive in Arizona.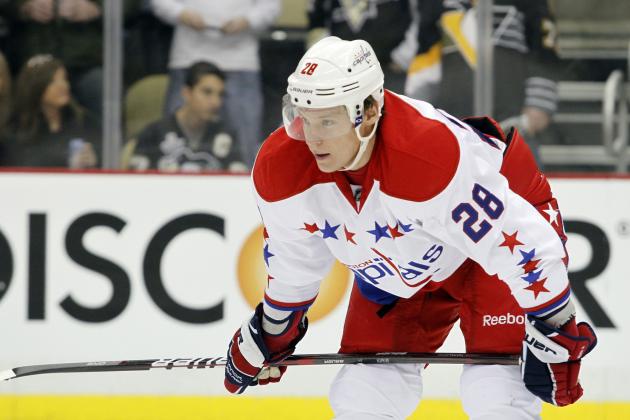 Justin K. Aller/Getty Images

Alexander Semin's 2012 offseason is indicative of the pressures he will face in 2013.
Semin, whose 408 points in 497 games should have made him a hot commodity on the open market, only managed to sign a one-year deal with the Carolina Hurricanes, a contract that smells suspiciously of a year-long tryout.
Semin's work ethic was questioned publicly by then-teammate Matt Bradley (via CBS Sports), and his overall reputation in the league is that of a prima donna whose talent level isn't quite enough to warrant his lack of effort.
The 'Canes inked Semin to a low-risk, big-reward contract by signing him to a $7 million deal for one year. The hefty price tag lasts only a season, and Carolina could have a bona fide scorer on its hands. Semin could also turn out to be a complete bust by season's end, at which point Semin and the Hurricanes—and perhaps the NHL as a whole—would part ways.
Semin's future in the league hangs in the balance.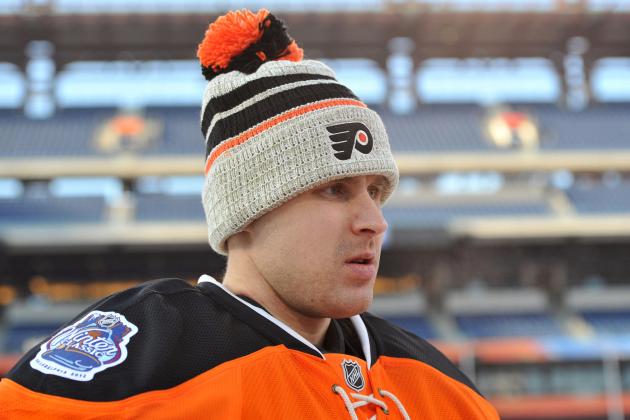 Christopher Pasatieri/Getty Images

Ilya Bryzgalov's first of nine years in Philadelphia did not go exactly as planned.
The 51-million-dollar man was decidedly average in net on the whole, and was downright bad in key moments. His play leading up to the Winter Classic resulted in a benching for the marquee game, and his shaky postseason performance against the Penguins was masked only by the explosiveness of the Flyers offense, which took them to the second round.
Not helping Bryzgalov's cause was his quotability, and his comments about bears, dogs and the universe made him seem more like a sideshow than a netminder.
Now, with an amnesty clause reportedly available to teams in the new CBA, Bryzgalov's albatross of a contract puts him on the chopping block for the offseason.
A stellar season-long performance could change some minds, but if Bryz repeats his 2011-12 showing, he's going to discover that he has plenty of free time to pursue his dream of becoming a cosmonaut.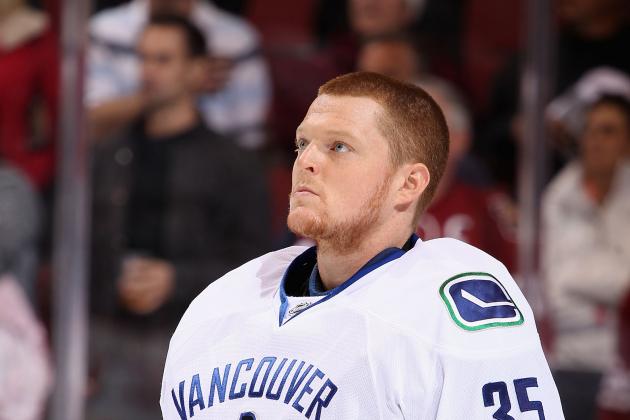 Christian Petersen/Getty Images

Now that a new CBA is all but in place, the rumors about the Vancouver Canucks shipping goalie Roberto Luongo elsewhere in the league have resurfaced full-force (via SI.com).
Luongo has become expendable due to the emergence of Cory Schneider, one of the league's most gifted backups and a cheaper alternative to the flashy, yet inconsistent Luongo and his $64 million contract.
However, Schneider only has 68 games of NHL experience under his belt, and he has only made playoff appearances when his mentor has struggled.
No matter how integrated he was into the Vancouver game plan when he was a backup, there is virtually no avoiding the growing pains of taking on the starting role, presumably without a safety net, should Luongo be traded.
On top of it, Schneider does not have the luxury of time. The Canucks are an aging team with an expensive payroll, and their window of opportunity to win a Stanley Cup could very well be closing.
Finally starting for a team that has won two consecutive Presidents' Trophies and came within a single win of a championship two years ago, and doing it all in front of one of hockey's hungriest fanbases, Schneider has great expectations to live up to.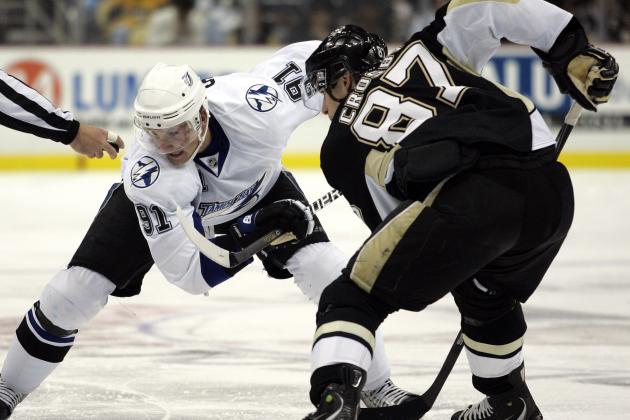 Justin K. Aller/Getty Images

Hockey fans are experiencing the collective excitement that comes with the end of the 2012 NHL lockout, but the celebration is bittersweet.
The sport's reputation took yet another hit, as the league has now lost almost 10 percent of games to cancellation since commissioner Gary Bettman came on board (according to this Sports Law Blog).
A strong public comeback is huge for the NHL. The league will not be relegated to the Outdoor Life Network like it was in 2005-06, but there are talks that the interest of casual fans may have been lost.
In order for the game to regain its momentum, especially after losing the Super Skills competition and the Winter Classic for 2013, hockey needs its big names to be outstanding.
That means big rivalries, on the level of the Crosby-Ovechkin duels of old. It means dominant players on dominant teams, like Rick Nash and Henrik Lundqvist in New York or Jonathan Quick and Anze Kopitar in Los Angeles.
It means that Stamkos, Tavares, Seguin, Giroux, Nugent-Hopkins, Landeskog and Karlsson need to continue to develop as a new class of superstars.
The more attention individual players get, the more attention the teams get, and the more attention the sport gets. To truly put this lockout behind us, we fans are relying on every player in the game whose jersey number is unmistakable to put the spotlight back on the things that make hockey great.
It is up to these players to remind the public that hockey is not what happens in a boardroom, it's what happens on the ice.