Utah Jazz vs. L.A. Clippers: Live Score, Results and Game Highlights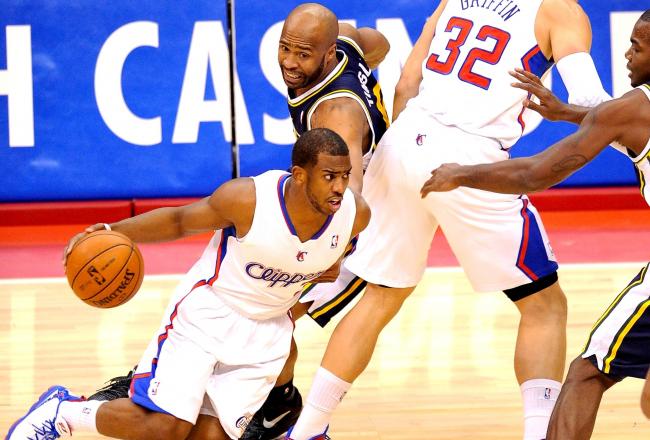 Over the span of the L.A. Clippers' 16-game winning streak, the Utah Jazz have come closer to beating them than any other team the Clippers have gone up against.
Let's see if they can do it this time. Live updates are below the break.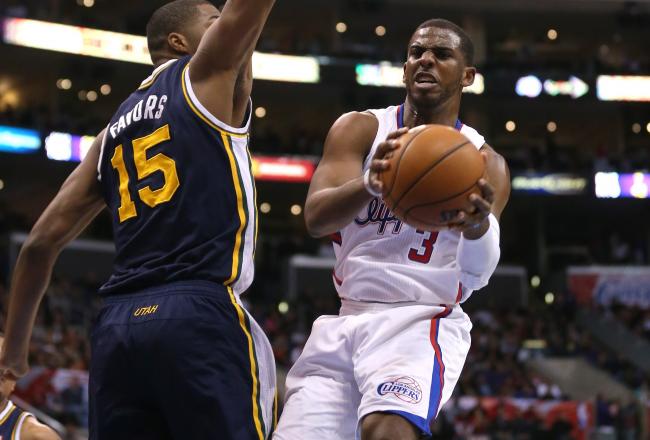 Al Jefferson and his dominant night with 30 points, 8 rebounds and 4 blocks couldn't keep the L.A. Clippers from getting their 17th-straight win.
With a 107-96 win over the Jazz, the Clippers end their December stretch without losing a single game.
It's ridiculously clear that the Clippers have the deepest team in the NBA. Watching them play is like watching two great teams play.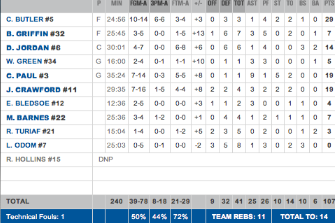 Their starting five poured on 74 points, led by Caron Butler with 29 and Chris Paul with 19.
The Clippers second unit added 33 points, with 19 of them coming from Jamal Crawford.
While the Jazz kept within striking distance of the Clippers throughout the night, the game never really felt close. Every time the Jazz would get within five or six points, the Clippers would answer with a run of their own.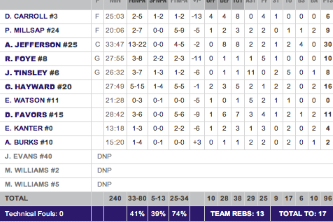 Right now, the Clippers are on a whole different level than every other team in the NBA.
With a matchup with the L.A. Lakers looming, the Clippers must stay focused if they want to keep their winning streak alive. Games against the Denver Nuggets and Golden State Warriors won't be easy, but they are certainly winnable if Chris Paul continues to lead like the MVP he is.
Clippers top Jazz 107-96 for their 17th straight win. Over last 10 seasons only 2 teams have longer streaks: Rockets (22) Celtics (19).

— SportsCenter (@SportsCenter) December 31, 2012
That's all she wrote.
The Clippers easily get their 17th-straight victory, with a 107-96 win over the Utah Jazz.
Clippers 107, Jazz 96
There's an awful lot of fouling in this one, seeing that the Clippers are up 12 with 53.4 left in the game.
Clippers 105, Jazz 93—53.4 remaining in the 4th quarter
#MVP, #MVP chants get going in STAPLES Center with Chris Paul heading to the line. He's got 17 points, 9 assists and 5 steals.
Thoughts on Paul being the league's MVP?
Clippers 103, Jazz 93—1:25 remaining in the 4th quarter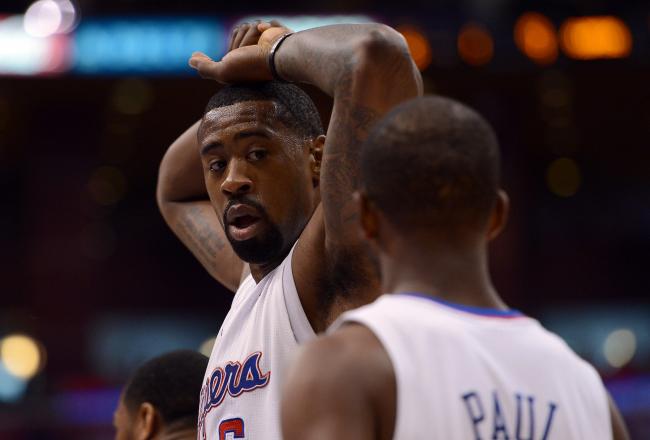 DeAndre Jordan banking in free-throws like a crazy man.
Maybe he's found the way to hit free throws as a ridiculously big man.
Clippers 101, Jazz 91—1:51 remaining in the 4th quarter
Clippers starters with 66 of 99 points so far.
Jazz starters with 59 of 90 points so far.
Clippers 99, Jazz 90—2:34 remaining in the 4th quarter
I'll let you figure out how many points that is for the second units.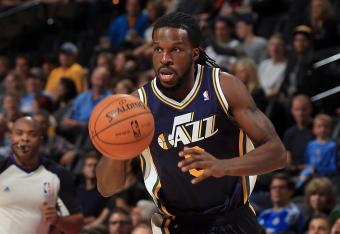 DeMarre Carroll apparently has some range, well, at least when the shot clock is running out he does.
He just sank a 30-point three ball to keep the Jazz in this one, and he also looks like a vampire in this shot.
Clippers 98, Jazz 90—3:02 remaining in the 4th quarter
Al Jefferson is keeping the Jazz alive in this one—27 points and 8 rebounds.
Jamal Crawford is countering his performance with 19 points off the bench.
Clippers 93, Jazz 87—4:42 remaining in the 4th quarter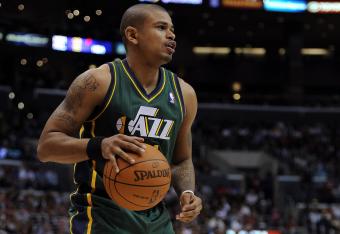 Sometimes I wonder how Earl Watson earns an NBA paycheck. He's an abysmal offensive player.
I'd rather have Randy Foye out there playing at 50% than Watson.
Clippers 91, Jazz 85—5:40 remaining in the 4th quarter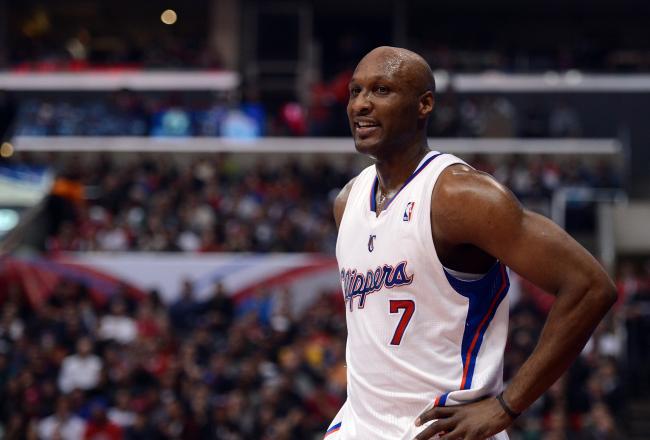 It's like the Clippers have two teams:
Varsity—Chris Paul, Caron Butler, Willie Green, DeAndre Jordan, Blake Griffin
Junior Varsity—Eric Bledsoe, Jamal Crawford, Matt Barnes, Lamar Odom, Ronny Turiaf
It's amazing how the Clippers use two entirely different rotations, and are successful with it.
Clippers 89, Jazz 85—5:55 remaining in the 4th quarter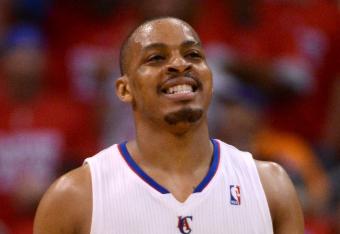 You've got to think that going up against your former team gives you a nice advantage—example Randy Foye.
I mean the guy practiced against all these guys for a few years.
Clippers 88, Jazz 81—7:45 remaining in the 4th quarter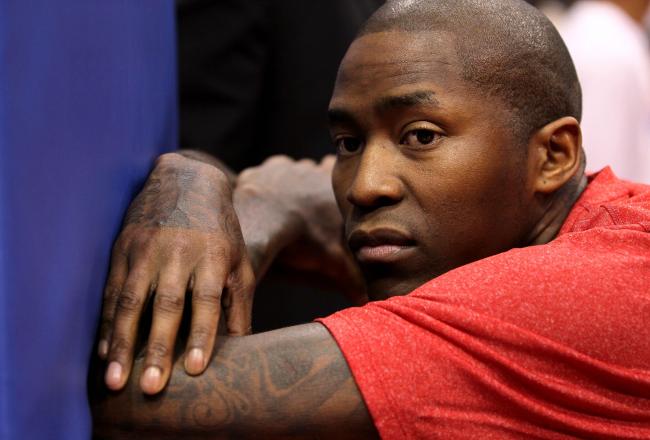 Jamal Crawford is one heck of a player.
He's got serious range, he's athletic, he can create offense for teammates, and he's got some serious swagger.
Clippers 86, Jazz 81–8:55 remaining in the 4th quarter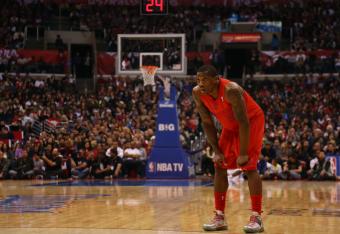 Eric Bledsoe has to be one of the fastest players in professional sports. He flies up and down the court.
Clippers 83, Jazz 78: 9:52 remaining in the 4th quarter
Just when you think the Jazz might be back in this one, the Clippers score three-straight baskets. That's the sign of a solid team.
Clippers 81, Jazz 76—11:20 remaining in the 4th quarter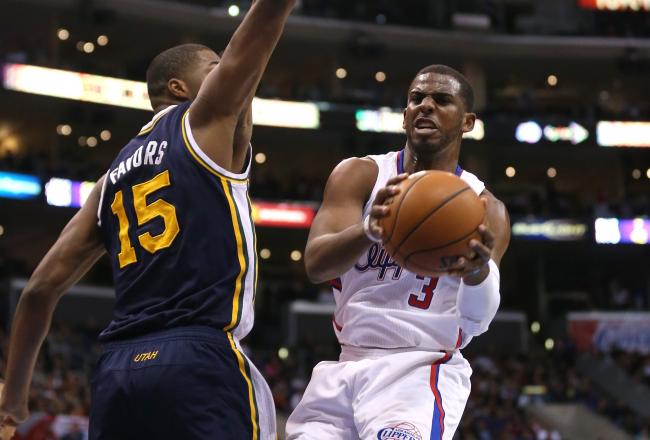 The Jazz have really tightened up the defense in the 2nd half.
It also could be chalked up to the fact that Blake Griffin is on the bench with his 4th foul.
Clippers 76, Jazz 76—0:49 remaining in the 3rd quarter MVP Chants as Chris Paul heads to the line.
In case you haven't seen this ... #CliffPaul
Congrats to @cp3 and his long lost brother @cliffpaul on finding each other after all these years! See the story here. bit.ly/TmEzpb

— State Farm Nation (@StateFarmNation) December 25, 2012
Just like that, the Jazz are within one point.
I guess Caron Butler scoring 29 points, with only Chris Paul (11) the only other Clipper in double-digits, isn't a good thing.
Al Jefferson is blowing the Clippers' frontcourt up with Griffin and Jordan on the bench—21 points and 7 rebounds.
Clippers 75, Jazz 74—2:28 remaining in the 3rd quarter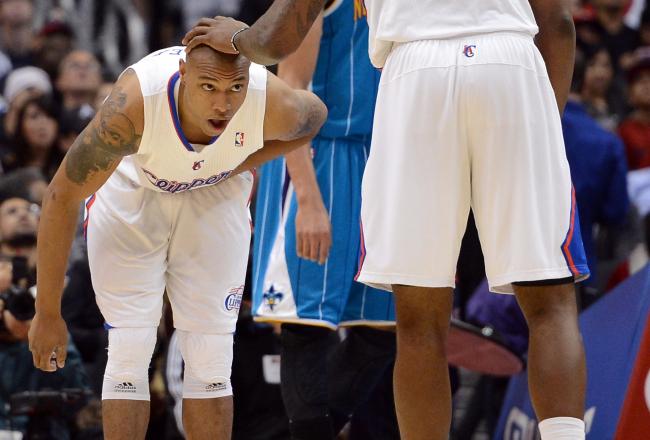 Every time the Jazz get close (within 6 or more) the Clippers pull back away, but then the Jazz start coming back.
Tug of war game to say the least.
Clippers 73, Jazz 66—4:18 remaining in the 3rd quarter
Caron Butler with 27 (yes 27) points.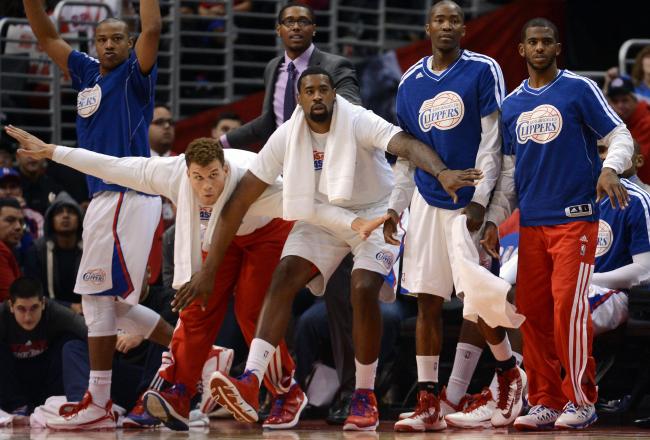 What are the odds, the Clippers add a banner to STAPLES Center rafters this year?
There's a new Showtime in L.A.
Clippers 71, Jazz 59—5:55 remaining in the 3rd quarter
In related "high-flying" news, Vince Carter should look at taking his talents to Lob City because he can still get up.
Clippers 66, Jazz 59—6:56 remaining in the 3rd quarter
Video: Vince Carter can still get up, throw it down dlvr.it/2k1bBF #PBT #NBA

— Kurt Helin (@basketballtalk) December 31, 2012
Caron Butler drains his 6th three-ball of the night.
6-10 shooting from beyond-the-arc. Clippers might want to keep getting him the ball on the perimeter. I'm not sure, but that would make sense, right?
Clippers 65, Jazz 53—8:04 remaining in the 3rd quarter
This article is
What is the duplicate article?
Why is this article offensive?
Where is this article plagiarized from?
Why is this article poorly edited?