20 Examples of Sports Figures Being Drunk with Power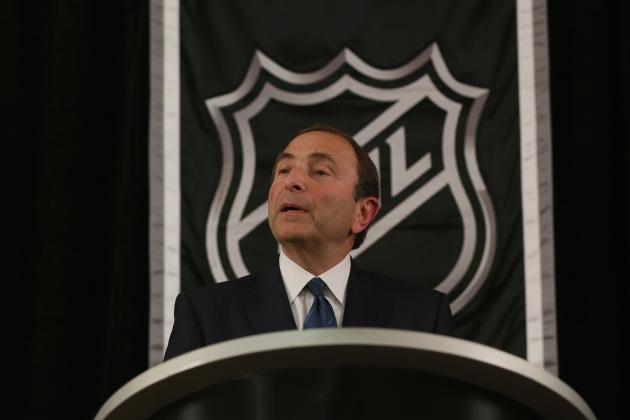 Bruce Bennett/Getty Images

As fans and spectators of professional and collegiate sports, we have to expect that the people with the power are going to use it wisely.

The truth, though, is that sometimes, they don't.

Sometimes, owners of teams get a bit too caught up in the power they have. And sometimes, commissioners of certain leagues stop thinking about the big picture and make decisions that impact the whole league significantly and counterproductively. Most of the time, there's no one to check their power, so they get away with it.

But not in our eyes. We will forever hold them accountable.

Here are some of the most atrocious examples of sports figures—owners, commissioners and even players—being drunk with power.


Begin Slideshow

»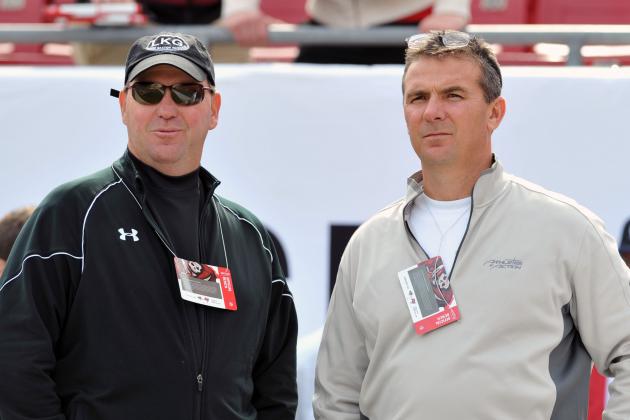 Al Messerschmidt/Getty Images

Pretty much anyone who isn't a fan of USC thought that the sanctions levied upon Ohio State last year were a bit on the extreme side.

After the NCAA discovered that some players had received cash and tattoos in exchange for memorabilia (including autographed jerseys and rings), it went on the warpath. But unlike plenty of other schools, Ohio State didn't try to argue. It didn't try to stop the NCAA. It admitted that some mistakes had occurred, and it even suggested penalties, according to ESPN.com's Mark Schlabach.

But those penalties weren't good enough for the NCAA, which decreed that the Buckeyes would be banned from postseason competition in 2012.

This wasn't a recruiting violation. This wasn't a bunch of players getting cash and cars if they agreed to come play football for the Buckeyes. This was a lapse in judgment, and the punishment far exceeded the crime.

The NCAA is constantly trying to assert its dominance and control by leveling punishments against big-name programs, but some of them—including this one—make so little sense that you can't do anything but sit back and shake your head.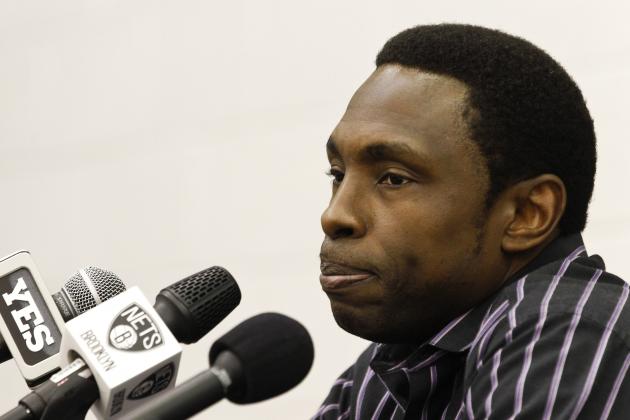 Jeff Zelevansky/Getty Images

Avery Johnson's son said it best when he insisted via Twitter that his dad hadn't gotten enough time to prove himself worthy of being head coach of the Brooklyn Nets.

But that didn't matter to management. All management saw was a terrible record in December, and that was it for Johnson. They were officially going in a different direction, firing the coach after his team had lost two straight to Boston and Milwaukee.
This after Johnson had just recently been named coach of the month by the NBA.

Perhaps taking a page out of the Lakers' book, the Nets grew impatient. They wanted a team that wins now, not a team that wins a few months from now, when the players have had time to settle in and develop a rhythm with one another.
Every team goes through ups and downs, and the pressure was certainly on the Nets, who had lost 10 of 13 in December in their first season in Brooklyn.

But even the best teams—teams that are teeming with superstars—need time. Nets ownership didn't give Johnson a fair shot, but hey. Who was going to stop them?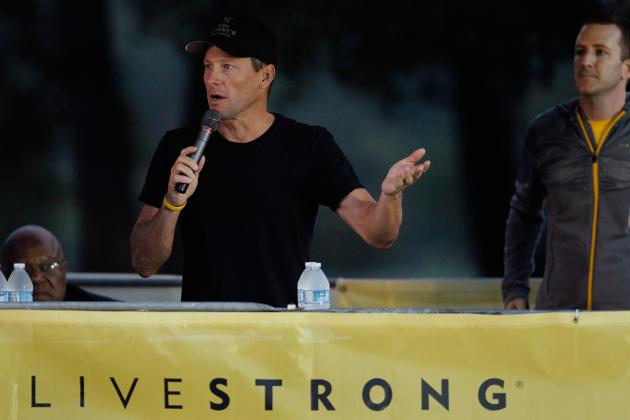 Tom Pennington/Getty Images

The PED issue is a lot more complicated than it used to be, mostly because so many athletes, across the board, now use them. It still isn't anything close to OK or fair, but it's easier to see why some athletes use performance-enhancers: So many other players use them that you almost have to use them, too, in order to keep up.

But that doesn't excuse what Lance Armstrong did.
The cycling champion was one of the most revered and respected athletes on the planet, and for years—despite immense speculation—he insisted he never touched a steroid in his life.
Finally, in 2012, the USADA discovered that Armstrong was involved in "the most sophisticated, professionalized and successful doping program that sport has ever seen," according to Fox News, and though Armstrong never admitted to steroid use—even after that—he stopped fighting the allegations and has since been stripped of his seven Tour de France titles.

Maybe Armstrong thought no one would ever catch him, or maybe he thought no one would ever believe the USADA's allegations, no matter how strong its evidence.
Regardless, now, the joke's on him, and his legacy is destroyed.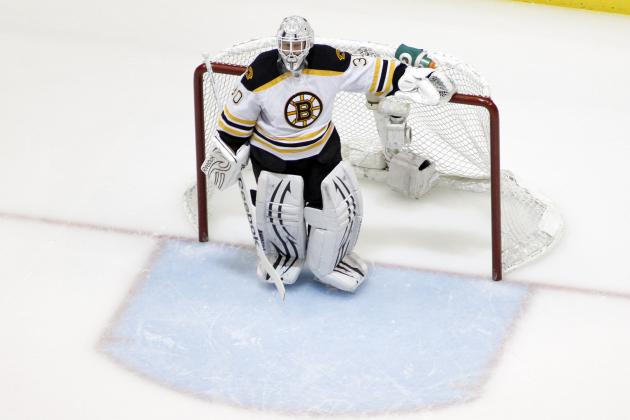 Justin K. Aller/Getty Images

No, there's no "I" in "team," but there is a "T"—and Tim Thomas knows it.

So maybe the goaltender really was the most important player on the Bruins. Maybe he was the biggest reason for their Stanley Cup win in 2011. But that doesn't mean he should hold himself above the rest of the team, which is something he seems more than comfortable doing.

First came the whole issue with refusing to go to the White House last winter to be recognized by President Obama. Everyone in New England knows Thomas is a proud Tea Party supporter, but instead of allowing his team to revel in its accomplishment and enjoy its visit to D.C., Thomas made everything about him, sounding off on Facebook about why he didn't feel it was appropriate to attend.

Fine. But then there was also the fact, pre-lockout, that Thomas told the Bruins he would be taking a year off from hockey to "focus on friends, family and faith," as he wrote on Facebook.
Let's imagine for a second that hockey had actually happened in 2012-13. Thomas' decision to take a year off rather than flat-out retire meant the Bruins couldn't trade him. It meant they couldn't make a move or two, because they were on the hook for his salary.

Selfish, selfish, selfish.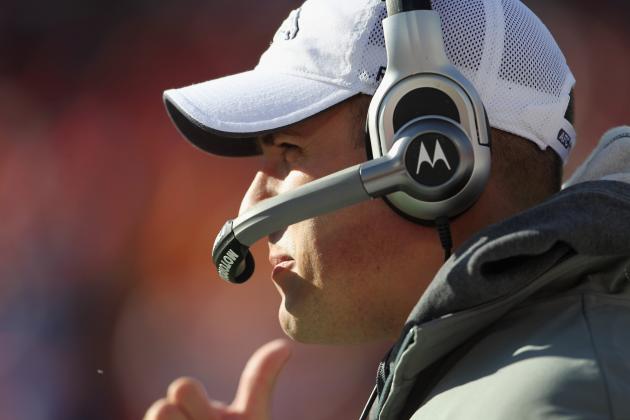 Jamie Squire/Getty Images

It didn't take too long for Josh McDaniels to get comfortable at the helm of the Denver Broncos as he transitioned from an offensive coordinator to head coach.

Unfortunately, though, the transition wasn't quite as smooth as most hoped.

Once hired by the Broncos in 2009, McDaniels, apparently, was really into the idea of being the guy in charge—so much so, in fact, that he didn't care that his quest to get his way resulted in the demise of Jay Cutler's career in Denver.
Once Cutler heard that the new coach wanted to bring a new quarterback with him to town, he promptly decided he wanted nothing to do with McDaniels or the Broncos. He was traded to Chicago and was replaced with Kyle Orton. At the end of the 2009 season, the Broncos traded star wide receiver Brandon Marshall, reportedly because of issues with the coach. Same story, different player.

McDaniels quickly developed a reputation as being a bit of a hothead, but nobody really cared much for the first couple of months of his tenure because the Broncos went 6-0.
After that, though, reality set in.
Denver lost eight of 10 down the stretch, and McDaniels only lasted another season before being canned in 2010.

And in the end, the Broncos were left with no star QB and no star wideout, all because of a coach who wouldn't last, either.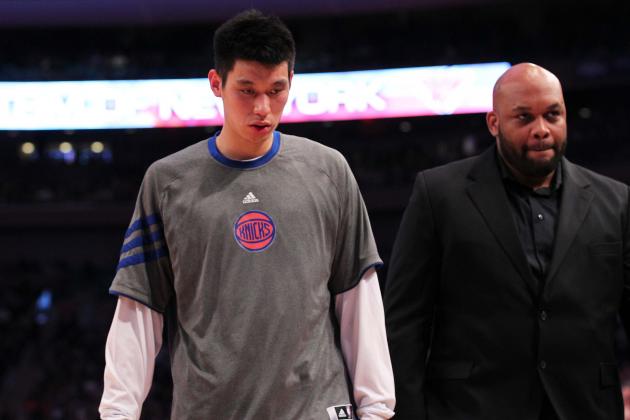 Anthony Gruppuso-USA TODAY Sports

It's kind of hard to discern which party was the one drunk with power here, because they both kind of were.

Jeremy Lin had a breakout season in 2011-12, putting himself on the map as one of the most exciting young point guards in the NBA with serious potential to be great. He revitalized a middling Knicks team, and his impact helped push them toward the postseason, even though he had to sit on the bench for a chunk of the season due to injury.

Lin knew he had some serious bargaining chips when he became a restricted free agent in the summer of 2012, and he knew plenty of other teams would be interested in bringing him on—and paying him more—if the Knicks decided to pass on him. But still, no one really thought Lin would be anywhere except New York in 2012-13—until he was.

It all happened fast. Lin signed an offer sheet with the Houston Rockets. The Knicks—perhaps cash strapped or perhaps miffed—declined to match it.
Then, both sides tried to flaunt their power when, in fact, neither of them really got what it wanted.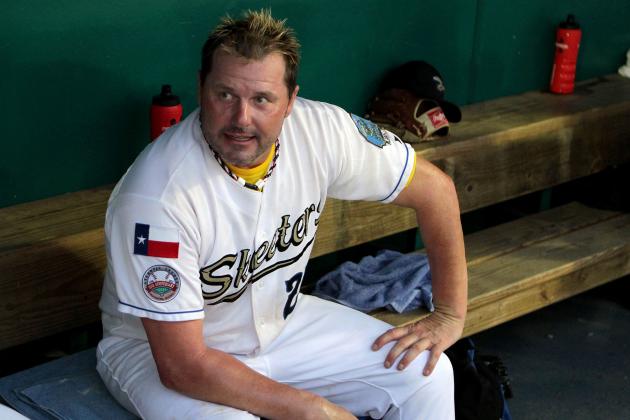 Troy Taormina-USA TODAY Sports

Only when you're Roger Clemens can you get away with perjury and never see any consequences of it.

There aren't many people out there who believe that the probable Hall of Famer never used steroids. The evidence—from the Mitchell Report and from former teammates and trainers—was strong and damning.
And yet, Clemens refused to admit to any steroid abuse as he appeared before Congress—and apparently, the people who counted believed him, even if the general public did not.
In June, Clemens was acquitted on six counts of perjury after a jury decided he hadn't lied or obstructed justice while fighting steroid charges.

Clemens is the only one who will ever know whether or not he really is one of the best pitchers in baseball history. He's the only one who really knows how he got Andy Pettitte to believe he never saw what he most likely did see. And if he can sleep at night, fine.
He's Roger Clemens. Who's going to fight him?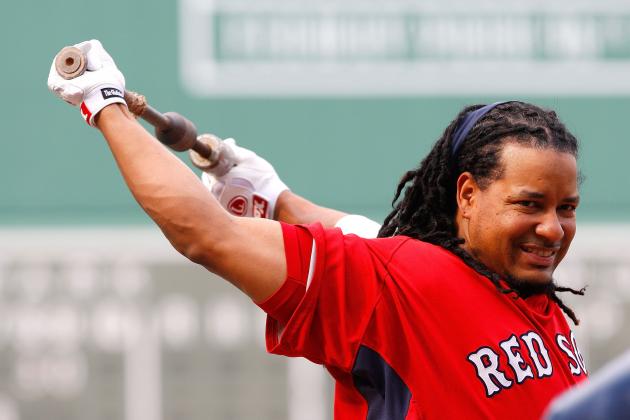 Jim Rogash/Getty Images

For a long time, Manny Ramirez was the marquee player on the Boston Red Sox—and he was perhaps the team's best acquisition in the last decade. He was a crucial part of both of Boston's World Series victories in 2004 and 2007, and he's often heralded as the best right-handed hitter of this generation.

Maybe Manny believed it, too—or so you would think by his antics.

For a long time, nobody really cared that Manny held himself above the rest of the team. He played when he wanted to, he showed up for team pictures when he wanted to, and nobody really called him on it because he was Manny Ramirez.

But things got out of hand during the course of the 2008 season.
There were reports of Manny fighting with other players. There was a report of him shoving an elderly team official in the clubhouse. He seemed to be dogging it when he simply didn't feel like playing.
And in the end, the Red Sox decided they were done putting up with his power trip, shipping him off to the Dodgers at the 2008 trade deadline.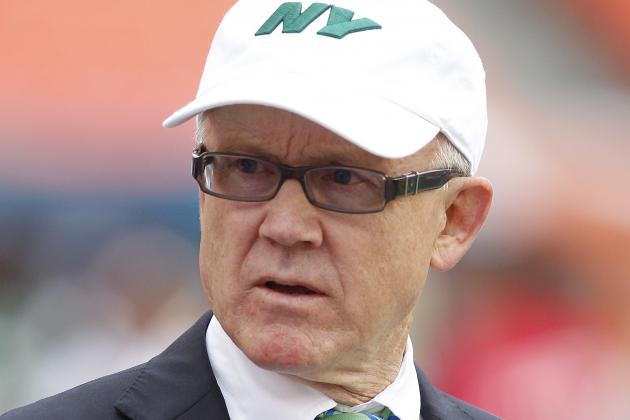 Joel Auerbach/Getty Images

It takes one bold and brash owner to trade for a starting-caliber quarterback when he already has a starting quarterback, sign the original guy to a somewhat lucrative contract extension and then expect both guys to remain utterly immune to the idea that one could steal the other's job at a moment's notice.

Such was New York Jets owner Woody Johnson's Tim Tebow Experiment of 2012, in a nutshell.
Johnson traded for Tebow in March, signed Mark Sanchez to a contract extension and then acted surprised when both of them grossly underperformed in 2012. Now, as we approach the end of the season, it seems that both guys could be on their ways out of town.

Perhaps Johnson's original intentions were good. Maybe he really did think that Sanchez could be the full-time starter and Tebow could step in on occasion to run the Wildcat.
Unfortunately for the Jets, though, neither of those things happened, and the whole season turned out to be one big disaster of a Frankenstein experiment that Johnson will have a very hard time justifying for years to come.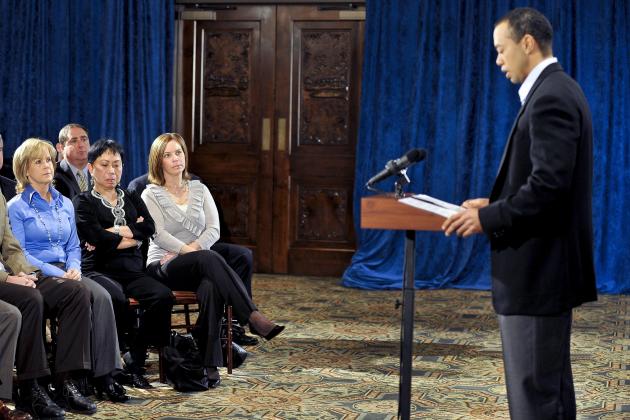 Pool/Getty Images

When you're the most famous and beloved athlete in the world, it's hard to avoid getting caught up in your own hype. Or at least, that's what we have to believe with regards to Tiger Woods.

It's difficult to remember a time when Woods was beloved by the world. He was the kind of guy grandmothers wanted their granddaughters to marry. He seemed wholesome and charming and, above all else, exceptionally talented.
Then, shortly after Thanksgiving in 2009, Woods' world came crashing down when dozens of women began coming out of the woodwork—accompanied by text messages and voicemails as evidence—insisting that they had affairs with Woods, who had been married to Elin Nordegren since 2004.

At first, Woods kept quiet, but when the evidence became too much to fight, he admitted to past transgressions and apologized to his family members for the strife he had caused them.
In the midst of the fallout, Woods lost nearly all of his endorsements and his marriage crumbled.
No longer is he the golden boy of golf; now, he's kind of the pariah.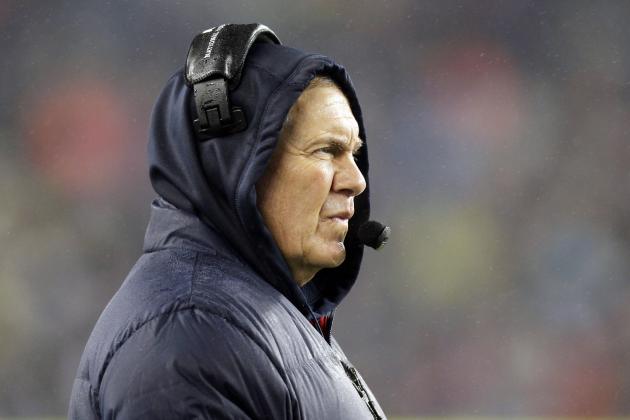 Greg M. Cooper-USA TODAY Sports

There have been lots of instances since 2001 in which we've wondered exactly what Patriots head coach Bill Belichick is thinking. We know he's brilliant. We know he has created Super Bowl champions out of teams that haven't always been the best on paper.

But sometimes, his decision-making has been questionable at best, leading us to wonder whether he's caught up in his own hype and his own power.

Most notably, there's Spygate. Belichick didn't have a problem videotaping opponents' practice sessions, because no one explicitly told him he couldn't. No one explicitly says "don't sneak into the opponents' locker room and steal their playbook" either, but for the most part, coaches know not to do it.

There have been a handful of other strange decisions, too—for example, letting star tight end Rob Gronkowski stay in the game in the waning minutes of a blowout and refusing to admit to any regret once Gronkowski broke his forearm—but maybe the NFL is kind of like the fashion industry. You never get anywhere without a big old ego.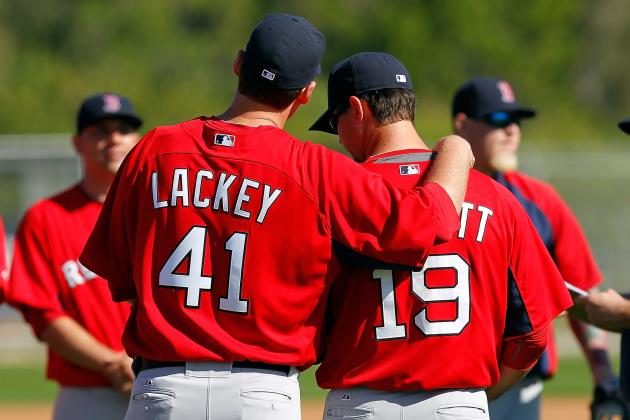 J. Meric/Getty Images

Nobody knows exactly what happened to the Boston Red Sox in 2011. Maybe there were too many conflicting personalities in the clubhouse, and there wasn't enough discipline coming from the guy in charge. Or maybe the players just stopped caring, and there was nothing that could be done to motivate them.

Whatever was going on behind the scenes, one thing was clear: The most dominant personalities on the team knew they could take advantage of manager Terry Francona and his easygoing nature, and so take advantage, they did. Rumor has it, they were literally drunk with power, often spending pregame and, in the case of the pitchers, in-game hours in the clubhouse, drinking beer and eating fried chicken.

Not exactly the way you'd expect a contending team to behave during a chase for the playoffs in September.
Unsurprisingly, the Red Sox didn't remain a contender for long and, in conjunction with the behind-the-scenes turmoil, embarked on the worst September collapse in baseball history.
Turns out the best players don't always know what's best for the team.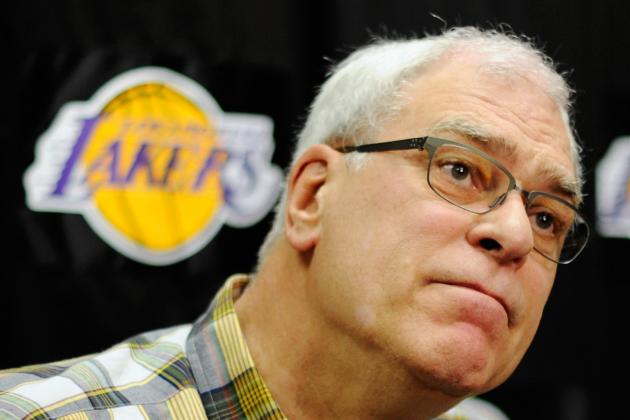 Kevork Djansezian/Getty Images

The Los Angeles Lakers' decision to fire Mike Brown a mere five games into the 2012-13 season was one thing. In the culture we live in now, it's acceptable to fire a coach after five games. The Lakers claimed that whatever direction Brown was taking the team, it was the wrong direction, but most likely, they were just frustrated with the coach and didn't feel like giving him time to prove himself.

But just as bad as the Lakers' treatment of Brown was their treatment of Phil Jackson.

As Jackson tells it, according to CBSSports.com, he had a good meeting with Lakers management about the head-coaching opening, and the impression he got was that it was his job to take or leave. But while Jackson was mulling over his choices, Mitch Kupchak and Jerry Buss woke him at midnight—well before Jackson's perceived decision deadline—and told him the job had been given to someone else.

Who does that? Who does that to the coach with the most championship rings in the history of the NBA? Who do Kupchak and Buss think they are?

They at least could have waited until an acceptable hour of the day to make that call.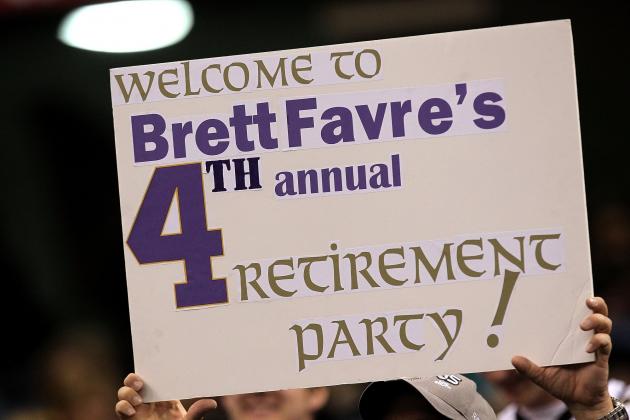 Ronald Martinez/Getty Images

Starting in about 2006, Brett Favre held the Green Bay Packers hostage with his indecision over his impending retirement—and with his refusal to just do it.

For years, there was speculation that Favre would retire, and he did just about everything he could to fuel it, refusing to publicly say if he would or wouldn't return until the very last minute. At the end of the 2008 season, Favre finally announced his plans to hang up his hat. The Packers organization was sad to see him go but understood that his career couldn't last forever.
Or could it?

Favre decided a couple of months later that he actually didn't want to retire, and after lots of irritating pushing and pulling, the Packers traded him to the Jets. For the next few years with the Jets and Vikings, Favre would pull similar shenanigans, keeping his team in the dark and flip-flopping with glee about his plans for the following season.

Favre knew he was one of the best quarterbacks in the NFL, and he knew that he had the power to do and say whatever he wanted and yet would always have a home to return to.
It just was a huge pain for the team—and fans—dealing with him.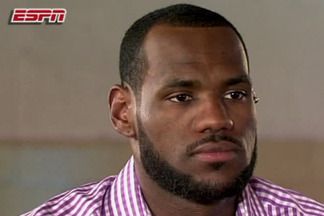 Source: ESPN.com
When LeBron James' first contract with the Cleveland Cavaliers ran out, he knew he had a big choice to make, and he knew that practically every team in the NBA would be willing and eager to take him on. He knew that, and he took advantage of it.

Plenty of marquee players have become free agents in recent years, but only one of them has staged a prime-time TV special to announce his decision when he easily could have done so behind closed doors—especially when he knew his decision was going to subject his hometown team to a lengthy and traumatic grieving period.

If LeBron had chosen the Cavs rather than the Miami Heat during The Decision, the special almost would have been OK. It would have been exciting for the Cavs rather than demoralizing. Imagine Brad Pitt serving Jennifer Aniston the divorce papers live on Good Morning America. Because that's essentially what LeBron did to the Cavs.

No other player would have gotten away with it, but he did because he's LeBron.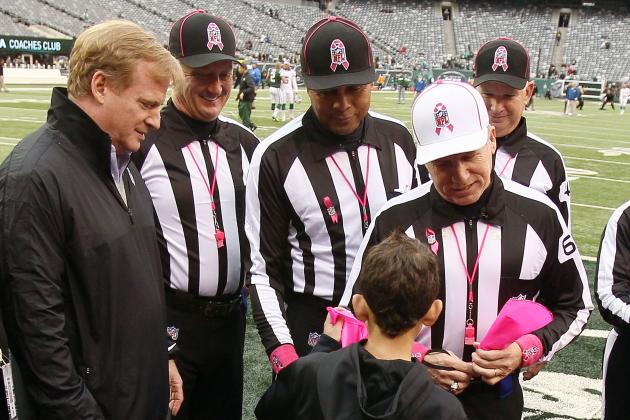 Alex Trautwig/Getty Images

A labor dispute between the league and its referees this summer resulted in the officials being locked out—and no big deal, the NFL thought. Who needs refs, anyway?

We learned from the first few weeks of the 2012 season that the officials—the ones who actually know what they're doing—are a lot more significant than anyone thought.

After a series of abominable, unforgivable mistakes by the replacement officials—mistakes that cost some serious contenders wins—the league had its back against the wall, and despite entering the 2012 season feeling as though it didn't need the real referees, it found itself with zero leverage. The replacement officials, apparently, didn't know the rules. Some of them didn't even try to hide their favoritism for one team over another. In almost every game, there was inexplicable confusion, and there were careless mistakes.

The officials won this battle handily. After seeing how bad life was without them, Roger Goodell had to swallow his pride and beg for the real guys to come back.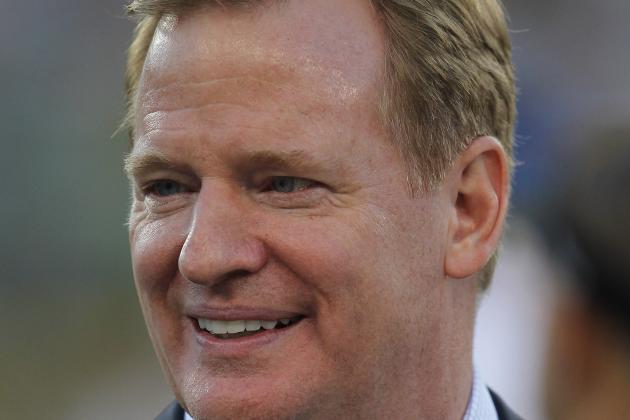 Jonathan Daniel/Getty Images

When the NFL uncovered the New Orleans Saints' alleged bounty program, which offered cash rewards to players for hits that knocked opponents out of games, the league had to act accordingly. Commissioner Roger Goodell thought he and the NFL had to make a big statement by handing down colossal punishments.

And make a statement the league did: In addition to suspending Saints head coach Sean Payton for a year and defensive coordinator Gregg Williams indefinitely, plus slapping a $500,000 fine on the team, the league suspended four players, who would eventually appeal the punishment. Goodell quickly came under fire for what was deemed an unnecessarily harsh punishment, but he still refused to back down from his decisions.

Nevertheless, as the suspended Saints players began stating their appeals, Goodell stepped down from the case, instead turning things over to former commissioner Paul Tagliabue.

Now that Tagliabue has overturned all four of Goodell's player suspensions, it's fair to say that maybe the commish just got a bit sanction happy in this case.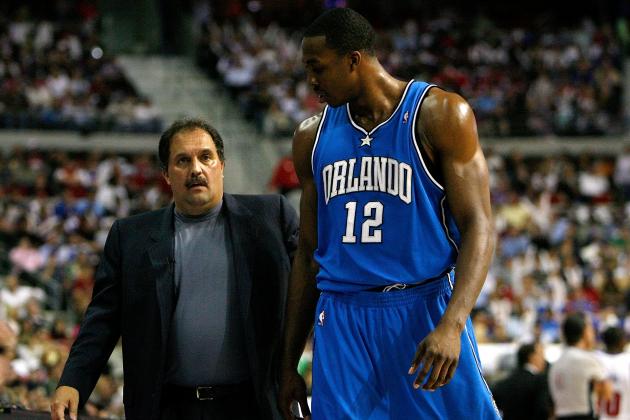 Gregory Shamus/Getty Images

Maybe players war with their coaches all the time. Maybe some of them even get so desperate that they wish, more than anything, that there was some way to get said coaches booted out of town.
But allegedly, one superstar player had the gall to ask management to make his dreams come true.

Last season was a rough one for Dwight Howard and the Orlando Magic. Partly due to injury, partly due to competition and partly due to the locker room turmoil, the Magic didn't do the big things in 2011-12 that they were hoping to do. Perhaps it was because of Stan Van Gundy, but that still doesn't mean you should humor your star player's request for you to ax the coach—especially when you know that chances are, that star player isn't going to be with your team next season, anyway.

Most likely, Howard's request wasn't the only reason Van Gundy was fired. But if any other player had made a request like that, he would have been severely disciplined instead of coddled.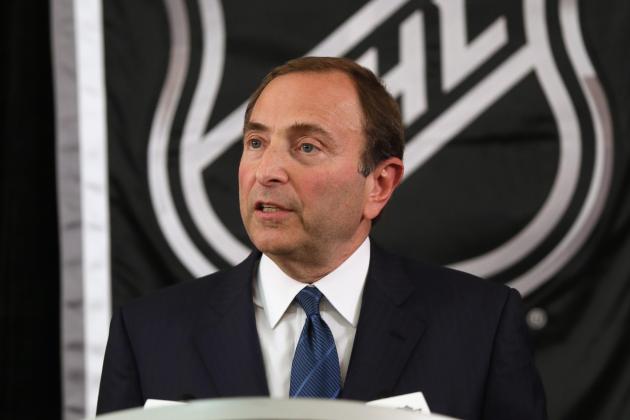 Bruce Bennett/Getty Images

Players and fans alike have plenty to say about the failures of NHL commissioner Gary Bettman. By all indications, it's his way or the highway, and it seems that because of his obsession with getting his way, all fairness be damned, we haven't had any professional hockey yet in 2012-13.

But this isn't the first time this has happened. This is the third lockout we've seen since Bettman became commissioner of the NHL.
When is enough enough? When is someone going to realize that something is wrong with the picture if the guy in charge can't find any way to solve labor disputes without stopping all of the fun—especially when his efforts to get new deals done seem nonexistent?

Not only have there been far too many work stoppages during Bettman's reign, but the NHL has plummeted in popularity, especially among American fans.
And worst of all, Bettman doesn't seem to care—at all—that nobody likes him or the NHL and is thus completely unmotivated to put a stop to all of the madness he has created.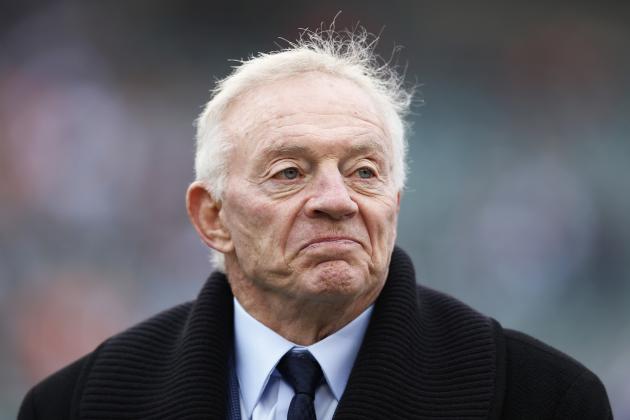 Joe Robbins/Getty Images

You know things are pretty bad when fans of the team you own create an official petition begging the president for your removal from power. (Hey, NHL fans—maybe you can try that!)

Jerry Jones has long been one of the most polarizing officials in the history of the NFL. While the Cowboys have won three Super Bowls since he bought the team in 1989, he still hasn't been able to win over the fans, most of whom hate him for his questionable personnel decisions and his overbearing, dictatorial presence on the team. Most owners seem to stay behind the scenes; in the case of Jones, he is the scene.

There's also the fact that the Cowboys haven't been quite their competitive self for the better part of the last three years.

Most recently, fans petitioned President Obama to forcibly remove Jones from his position as owner and general manager of the Cowboys, citing his "incompetence and ego," which have "caused extreme mental and emotional duress."

Don't worry, Cowboys fans. Obama will get to you right after he successfully thwarts perilous economic disaster.