10 Freshmen Who'll Never Match Their Hype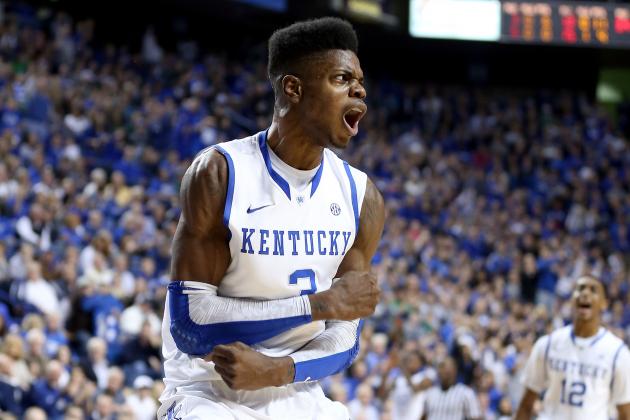 Andy Lyons/Getty Images

In an age when freshmen dominate the college game, sometimes the hype surrounding college basketball recruits is optimistic to the point of foolishness.
When these kids get to college, most are just 18 years old (barely legal adults), but we dub them as the next wave of superstars and expect them to live up to our lofty expectations.
Unfortunately there are always those recruits who simply cannot live up to ridiculous expectations, and these 10 guys are those poor souls who can't match the sensational hype surrounding them.
Begin Slideshow

»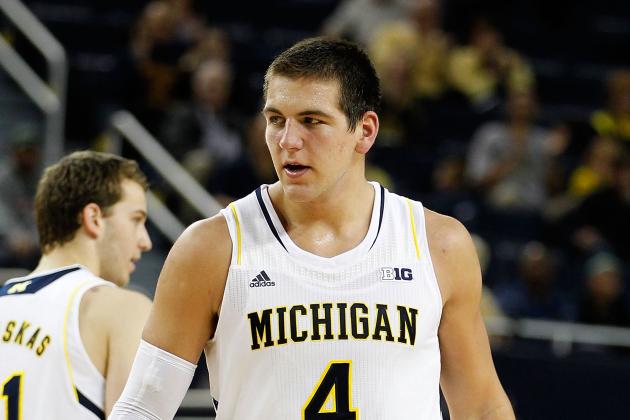 Gregory Shamus/Getty Images

Mitch McGary was considered one of the best true big men in the class of 2012 when he came to Michigan, and he even inspired the coining of the term Mitch-gan basketball.
However, McGary has yet to show anything that would make people think that he could eventually become "the guy" in Ann Arbor.
Michigan is having a great season and is ranked No. 2 in the country, but it is doing so without any contribution from McGary, who is averaging just 5.7 points and 5.6 rebounds per game.
McGary just looks uncomfortable on the court, surrendering the ball too easily and giving up stupid fouls inside. He is averaging 1.2 turnovers and 2.2 fouls per game in just 14.6 minutes of play and has gotten into foul trouble way too often for someone who has yet to play 20 minutes in a single game.
McGary looks like he is going to be an average player at best for the rest of his collegiate career, and that is a huge disappointment for someone who was once ranked the No. 2 player in the country by ESPN (although he did fall to No. 27 in the rankings by the end of the scouting period.)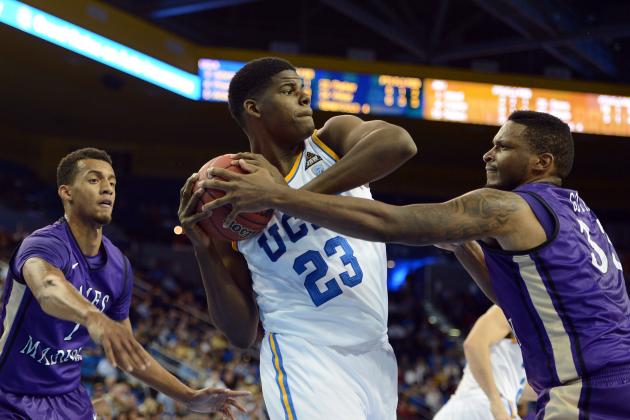 Harry How/Getty Images

Tony Parker was one of the big recruits in UCLA's 2012 class that was supposed to bring the Bruins to the top. However, he has been the biggest disappointment of any recruit the team has, and he hasn't shown any signs of improvement.
Parker is averaging just 3.2 points and 1.5 rebounds per game, but his truly concerning stat is that he is averaging two fouls per game.
Parker isn't playing that much because he has failed to impress in practice, but even when he gets into the game he fails to make much of a contribution other than fouling.
There has been only one game this season in which Parker did not commit a foul, and he is averaging 3.3 fouls per game in games when he plays at least 10 minutes.
His foul trouble is a big reason why he has been a disappointment, but he has also failed to do anything even remotely productive when he plays.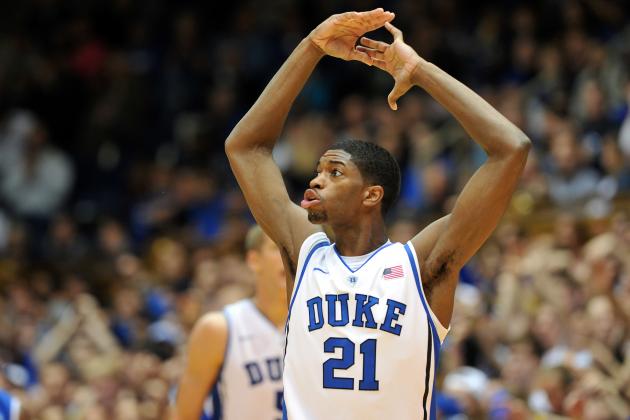 Lance King/Getty Images

Amile Jefferson might have the potential to be a good player, but he simply isn't being used enough.
Duke has been doing a horrible job of utilizing its bench in recent years, and this year is no exception. Jefferson is one of the players who has been riding the bench, averaging just 3.5 points and 1.9 rebounds per game.
Jefferson isn't going to get much playing time this year, and he might be in the same situation next year as well.
Even with Mason Plumlee and Ryan Kelly graduating, the team will utilize Josh Hairston, Marshall Plumlee and potentially even Alex Murphy before it relies on Jefferson. The team also brings in Jabari Parker, which minimizes the chance that Jefferson can convert to a wing.
For a recruit ranked No. 25 in the country by ESPN, this has been a very disappointing year, and next year won't be much better.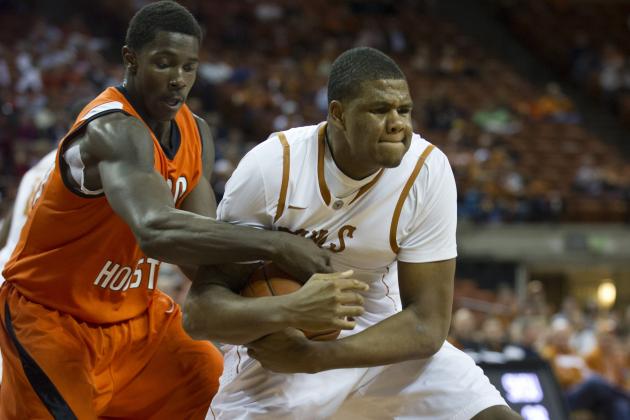 Cooper Neill/Getty Images

Cameron Ridley has been a bit like Mitch McGary this year, with the difference being that Ridley was a Top 10 recruit.
Averaging just 5.9 points and 5.3 rebounds per game, Ridley also surrenders 2.3 fouls and 2.1 turnovers per game.
Ridley has become a liability on both ends of the floor. He has not matured enough to play well at the college level, and the highly touted recruit has a ton of holes in his game.
Ridley was supposed to be a finished product, but now he looks like more of a project than the type of guy who could secure a weak Texas front line.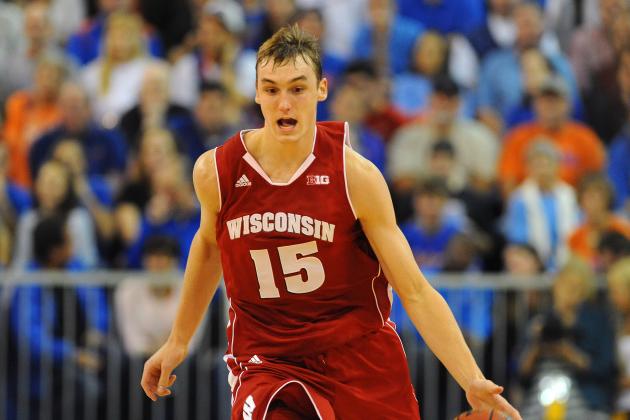 Al Messerschmidt/Getty Images

Sam Dekker was supposed to be a savior for Wisconsin. After point guard Jordan Taylor graduated, he was supposed to become the offense's main threat.
Too bad he wasn't given that chance.
Dekker rode the bench for much of the early part of the season, and while he is finally starting to make a bigger impact, the hype surrounding this kid was unreal.
Ranked No. 17 by ESPN, he was the highest-ranked recruit the Badgers have landed in almost a decade. Unfortunately, he won't be the best player in almost a decade.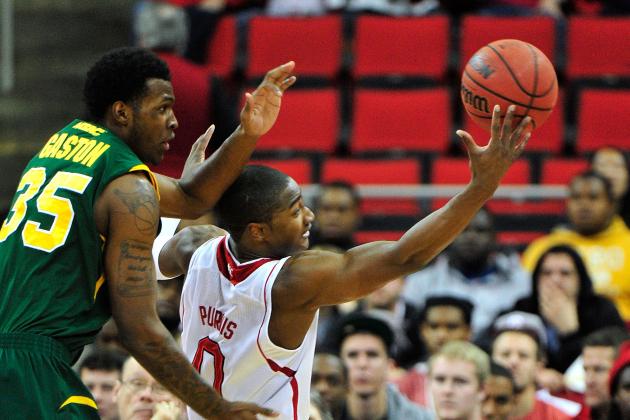 Grant Halverson/Getty Images

Rodney Purvis was another guy who was supposed to come in and be an elite scoring guard from Day 1.
However, Purvis has been struggling and even lost his starting role for a time during the middle of this season.
He is still scoring well, averaging 9.2 points per game on the year. However, he is very inefficient in the way he does it, shooting 41.8 percent from the field and 36.7 percent from three. He's also shooting 51.5 percent at the line.
Purvis has failed to live up to the hype because he is forcing things too much. He is trying to do it all himself, and that is a big reason why North Carolina State fell from the Top Five to barely in the Top 25.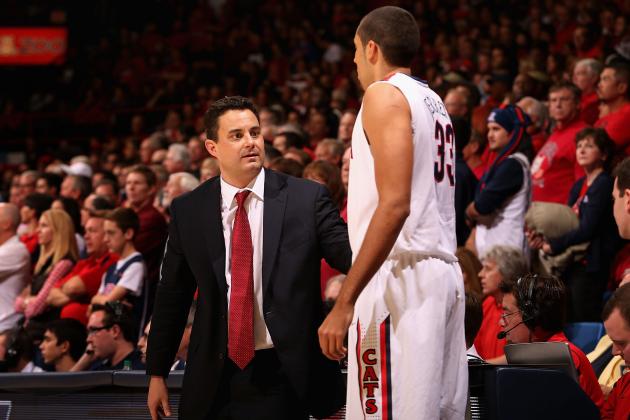 Christian Petersen/Getty Images

Grant Jerrett was a Top 10 recruit (according to ESPN), but he has failed to do much for Arizona this season.
Averaging 5.8 points and 3.8 rebounds per game, Jerrett has failed to live up to expectations. He was supposed to be an elite forward from the start, but the versatile 6'10" combo-forward has just been OK.
In his 17.3 minutes per game, Jerrett has not been bad, but he has not been Top 10-worthy either, and he has yet to show the potential to take over a game.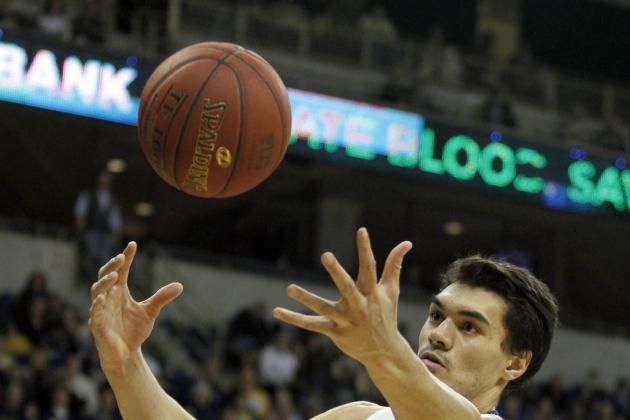 Justin K. Aller/Getty Images

Steven Adams is an international big man who came over to America for the end of his high school career and to play college ball.
Adams certainly has an NBA future ahead of him, but he isn't playing like it in college, averaging 7.3 points and 6.4 rebounds per game.
For someone ranked No. 6 by ESPN, most people would expect him to dominate the college game. However, he is having an Andre Drummond-type career where he is struggling in college but will likely be a first-round pick in the NBA draft either this year or next year.
Adams isn't playing all that well, and he likely never will during his short collegiate career.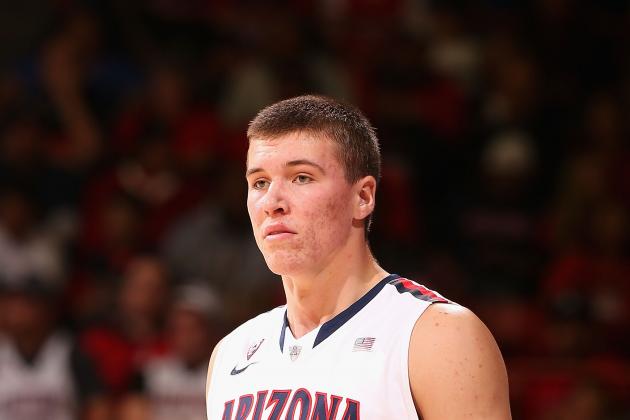 Christian Petersen/Getty Images

Kaleb Tarczewski is the perfect combination of the last two guys.
"Tarc" is good, not great, when he plays, but because he is seven feet tall he will likely be in the NBA soon. He is also another member of the Arizona Wildcats and probably won't impress much while at school despite being ranked No. 4 in the country by ESPN.
"Zeus" has the body of an NBA center, and he is going to be a first-round draft pick soon because of it. He hasn't been relied upon all that much at Arizona and is not making much of an impact in big games. He only scored four points against No. 4 Florida and failed to score at all against No. 17 San Diego State.
However, because of his potential at the next level, his collegiate career will likely be cut short before he can dominate like he was supposed to.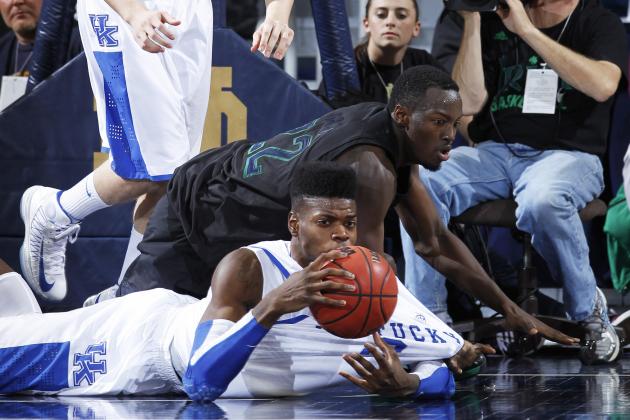 Joe Robbins/Getty Images

It's got to be tough replacing the National Player of the Year, especially when you are the No. 1 overall recruit like he was.
The expectations for Nerlens Noel when he came to Kentucky were through the roof. Kentucky fans saw another thin center with excellent shot-blocking skills and immediately claimed that he would be even better than Anthony Davis was the year before.
Nope.
Noel has been good, averaging 10.5 points, nine rebounds and 3.6 blocks per game this season. However, the hype was just too high for him.
Noel hasn't even been the best freshman on the team. He's not even the second best either, as Alex Poythress and Archie Goodwin have been next to unstoppable.
Noel has been good, but when he leaves for the NBA, it will be after failing to meet his lofty expectations.