UNC Basketball: Can UNC Succeed If McAdoo Only Plays Facing the Basket?
Use your ← → (arrow) keys to browse more stories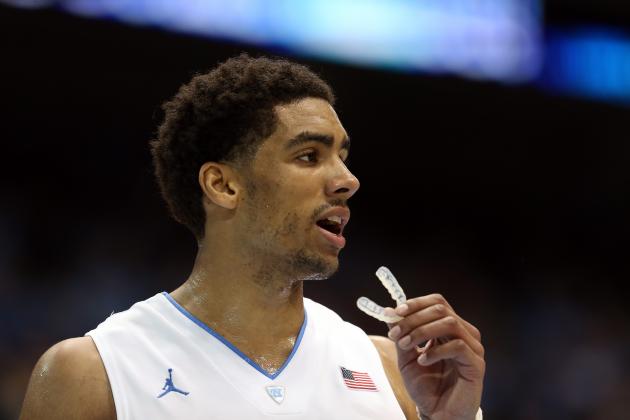 Streeter Lecka/Getty Images

First and foremost, I like James Michael McAdoo. In my opinion, he is a great role model for young men based on the way that he carries himself. In regards to his basketball skills, McAdoo's innate ability to anticipate passing lanes for steals reminds me of former Tar Heel, George Lynch. Lynch is one of my favorite Tar Heels of all-time. Lynch was the starting power forward on the Carolina squad who beat the Michigan Wolverines for the 1993 national championship. When Lynch left Carolina, he was the all-time leader in steals. If McAdoo stays at Carolina for four years, he may be able to be the all-time record holder in steals at Carolina.