NFL Offseason Calendar: What Comes Next with the Regular Season Over?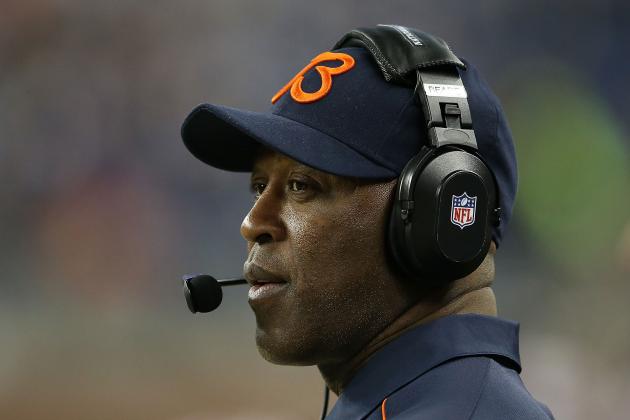 Leon Halip/Getty Images
Lovie Smith is currently looking for work, one of seven head coaches let go after the season.
Simply put, we can't wait until this Saturday when the quest for Super Bowl XLVII begins with the Wild Card Round of the NFL Playoffs.
But for 20 of the 32 teams and the vast majority of fans concerned with their club getting to the postseason in 2013 there are other matters at hand. Of course, for the Arizona Cardinals, Buffalo Bills, Chicago Bears, Cleveland Browns, Kansas City Chiefs, Philadelphia Eagles and San Diego Chargers, first things first. And that means finding a new head coach and, in some cases, a general manager as well.
The 2012 NFL postseason may begin this weekend but the 2013 offseason is already in full swing in more ways than one. While many players get ready to work on their golf games, front offices around the league have a lot of big decisions ahead.
So here's a look at what's ahead this offseason, which for some is as fascinating as the games themselves. But we didn't forget to end on a very special note.
Begin Slideshow

»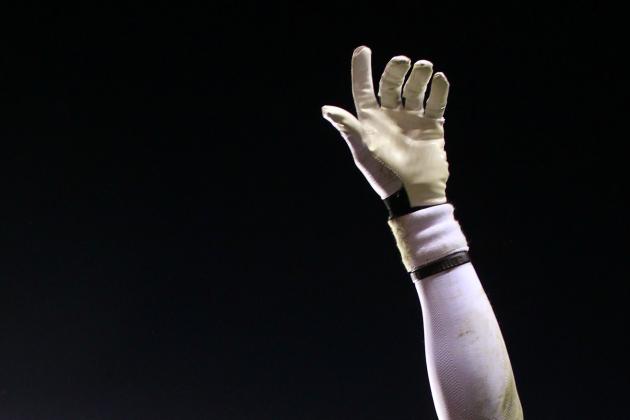 Geoff Burke-USA TODAY Sports

We've already been hearing a sprinkling of names who have decided to forego their remaining eligibility and take a shot at early stardom in the National Football League.
Last April, a total of 65 players made themselves eligible and 44 were selected in the three-day process.
That included six underclassmen with the first six selections in quarterbacks Andrew Luck (Indianapolis Colts) and Robert Griffin III (Washington Redskins), running back Trent Richardson (Cleveland Browns), tackle Matt Kalil (Minnesota Vikings), cornerback Morris Claiborne (Dallas Cowboys) and wide receiver Justin Blackmon (Jacksonville Jaguars).
It goes without saying the impact these players had as rookies in 2012, with Luck, Griffin and Kalil all in action this weekend in the first round of the NFL playoffs.
What will the complete list look like in 2013? Stay tuned.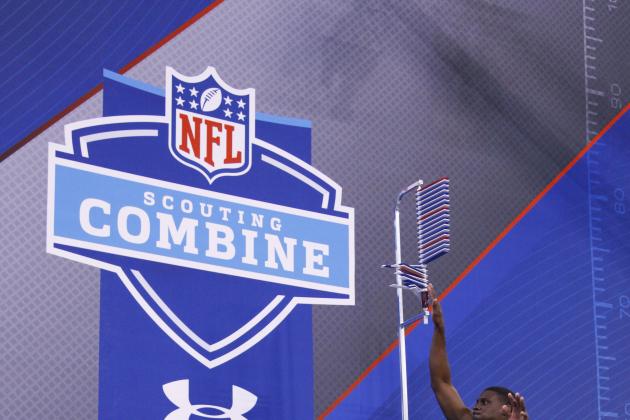 Joe Robbins/Getty Images

The probing and prodding of prospects has always been a fascinating process, made even more so these days thanks to the excellent television coverage of the week-long event at Indianapolis.
From 40-yard dash times to vertical jumps to reps with the weights, finding out how fast, big and strong these prospects are is one of the many processes in the search for NFL talent, albeit not the most important one.
In recent years, players such as current Tennessee Titans running back Chris Johnson and New York Giants defensive end Jason Pierre-Paul wound up making a name for themselves during the week and parlayed it into being first-round selections in April.
And of course, there's the results of the much-discussed Wonderlic Test, the 50-question "pop quiz" which always seems to spark more discussion than any other number that comes out of the weekend.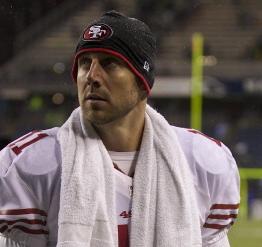 Stephen Brashear/Getty Images

You're already hearing what players will be available for teams to sign with contracts set to expire in March.
But before the free-agent process kicks off on March 12, all 32 clubs have some time to re-sign their prized commodities. In other words, what you may see as available options over the next few months may not be available when the process actually begins.
In the meantime, even before teams can sign unrestricted free agents, there will be those noted veterans available (commonly known as "street" free agents) that can be signed by teams at any time. Hence the league-wide Peyton Manning sweepstakes when the prolific passer was released by the Indianapolis Colts last year.
One name that has popped up often has been San Francisco 49ers quarterback Alex Smith. In 2011, the former first overall pick in 2005 led his team to a NFC West title and a solid start this fall. But he was sidelined with a concussion in early November and Colin Kaepernick is now the team's future at the position.
In any case, there will be lots of players to choose from. And when you combine fine drafting with some key veteran pickups, it can add up to a Super Bowl title.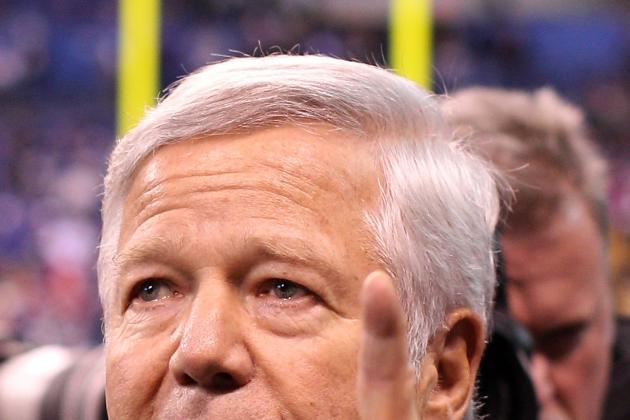 Elsa/Getty Images

It's the first of two meetings by the 32 NFL owners in preparation for the upcoming season (the other is scheduled for May 20-22 in Boston, Massachusetts).
Just keep in mind that these are the times when the parties discuss assorted issues and propose rule changes, and who knows what could be on the docket this spring? As we all know, at least once or twice during the season a rule comes up that very few knew about, causing confusion and with it the discussion on whether it should be changed or removed.
And as we have seen in the past, there could also be a proposed trade or two discussed with the start of the new fiscal year beginning five days earlier on March 12.
From league-wide matters to big-picture decisions, there will be a lot on the agenda. And at least this March, there will be no discussions of lockouts and labor matters with the officials.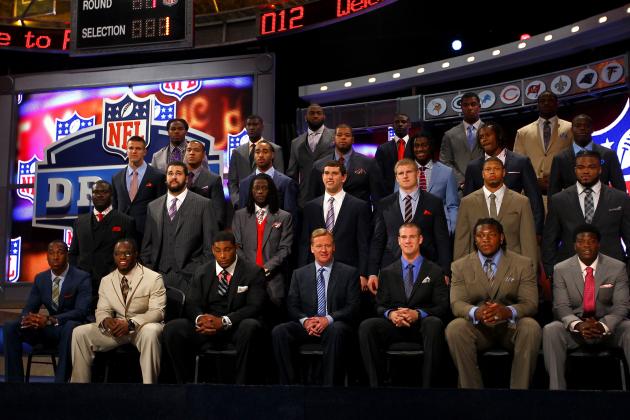 Al Bello/Getty Images

Here's hoping that the 2013 NFL draft, also known as the 78th NFL Annual Selection Meeting, brings the same immediate impact as the Class of 2012.
First-round quarterbacks Andrew Luck and Robert Griffin III led the Indianapolis Colts and Washington Redskins, respectively, into the playoffs this weekend, as did Seattle Seahawks third-rounder Russell Wilson.
Washington also struck gold with sixth-round running back Alfred Morris, who finished second in the league in rushing yards (1,613), and Tampa Bay Buccaneers running back Doug Martin was fifth in the NFL in the same category (1,454).
Linebacker Luke Kuechly (Carolina Panthers) and tackle Matt Kalil (Minnesota Vikings) are amongst the many budding stars as well.
But back to the Colts, who certainly got a lot of bang for the buck from their draft class. Led by wideout T.Y. Hilton and Luck, six players scored 22 of the team's 40 total touchdowns this season.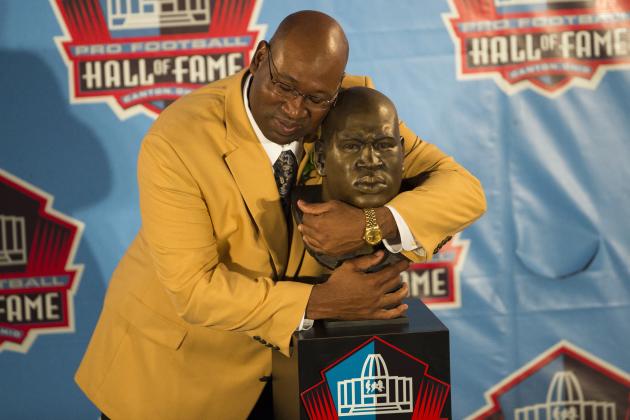 Jason Miller/Getty Images

There are currently 273 members of the Pro Football Hall of Fame.
That number will increase in seven months in Canton, Ohio, although we'll know on February 2 exactly who those men will be with the announcement of the Class of 2013 the day before Super Bowl XLVII.
Last August, cornerback Jack Butler, center Dermontti Dawson, defensive end Chris Doleman, defensive tackle Cortez Kennedy, running back Curtis Martin and tackle Willie Roaf were added to this amazing fraternity.
This year's event will be extremely special as the Hall of Fame celebrates its 50th anniversary, meaning you'll be seeing many of those legends returning for the festivities.
So who can we expect to join those legendary greats in August? Notable first-time eligibles include defensive tackle Warren Sapp, defensive end Michael Strahan and tackle Jonathan Ogden.