The Best Way for the 20 Non-Playoffs Teams to Reach the Postseason in 2013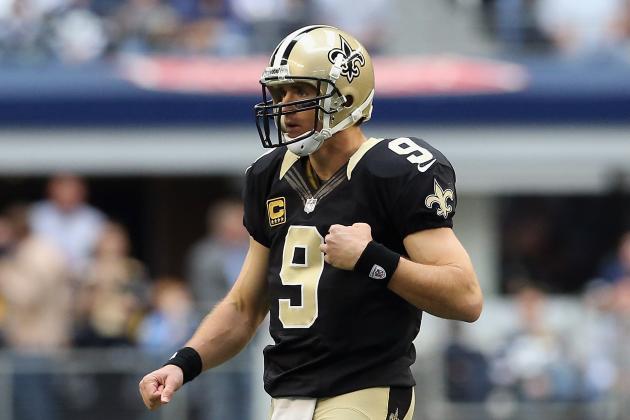 Ronald Martinez/Getty Images
Drew Brees and the Saints saw their three-year playoff run end in 2012.
As we have seen in today's National Football League, not many teams remain out of the playoffs for very long (although the Buffalo Bills, Cleveland Browns and Oakland Raiders are certainly testing that theory).
Still, after 16 consecutive seasons of at least five new teams in the postseason from the previous year, there was less change to the Super Bowl tournament lineup in 2012.
Six of the eight division winners from 2011 again captured their top spots and there are only four new teams in the playoffs (all of them with either rookie or second-year quarterbacks) from a season ago.
But what about those clubs that were a near miss, or in the case of the 2-14 Jacksonville Jaguars and Kansas City Chiefs, a far miss?
There's nothing to fear. We have the answers (we think) to cure what ails the rest of the NFL field.
Begin Slideshow

»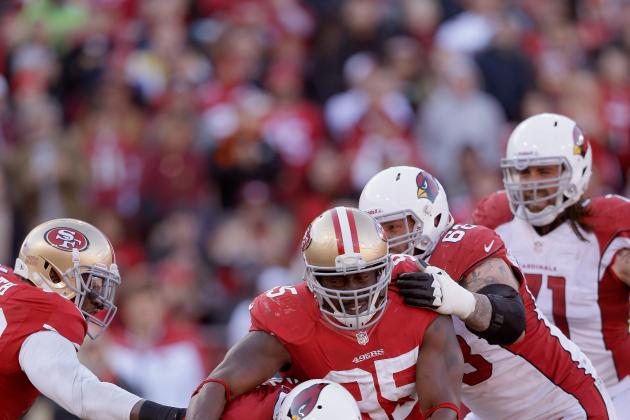 Ezra Shaw/Getty Images

Ever since the retirement of quarterback Kurt Warner, the Arizona Cardinals have been in search of consistent quarterback play.
But perhaps even before that, the team has been looking to solve its offensive line issues. In 2012, Arizona not only gave up a league-high 58 sacks but no team in the NFL gained fewer yards rushing.
Dating back to 2010, seven different quarterbacks have played for the Cards (six of them starting) and the numbers are ugly, with the group combining for just 42 touchdown passes as well as a disturbing 79 turnovers, including 63 interceptions.
However, keep in mind that those signal-callers have been sacked an astounding 162 times in a total of 48 games.
Dating back to 2002, the Cardinals have utilized 12 first-round draft choices and only one on an offensive lineman, that being tackle Levi Brown (Penn State) in 2007. Unfortunately, that was the same Levi Brown who missed the entire 2012 season.
The line could be an area addressed early and often in April.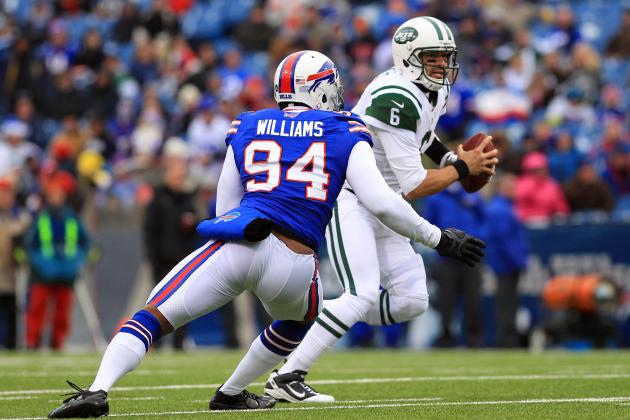 USA TODAY Sports

If the Buffalo Bills are ever to end the longest current playoff drought in the NFL, learning to consistently beat the teams in their own division would be a nice start.
One big reason for the team's five straight finishes in the AFC East basement would be the fact that the Bills are just 6-24 vs. their divisional brethren over that span.
Sounds simple? Well, it's not like the team didn't try last season, especially when it came to improving a pass rush that accounted for only 29 sacks in 2011. But despite the signings of defensive ends Mario Williams and Mark Anderson, both who dealt with injuries last season, Buffalo upped its sack total to just 36 this past season while Dave Wannstedt's unit finished next to last in the NFL against the run.
In the meantime, the defense gave up 145.8 yards per game on the ground, second-worst in the league.
Much like the Green Bay Packers and New England Patriots did during the 2012 NFL Draft, this organization needs to dedicate nearly all of its 2013 selections to the defensive side of the football.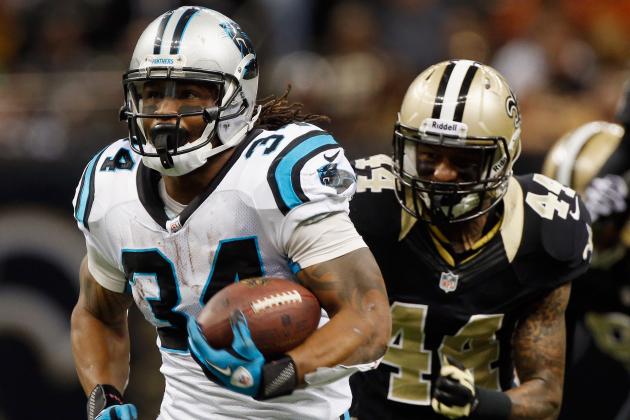 Chris Graythen/Getty Images

Say this for quarterback Cam Newton and the Carolina Panthers. They apparently like saving their best for last.
In 2011, the first overall pick led his team to four wins in their final six games for a 6-10 mark. This past season, after losing nine of their first 12 contests, Ron Rivera's club won its final four games, including a victory over the division champion Atlanta Falcons while a season-ending win at the Superdome completed a season sweep of the New Orleans Saints.
Those fast finishes are all well and good. But the big picture reminds you that this franchise hasn't enjoyed a winning season since winning the NFC South in 2008.
While Newton himself finished with a flourish after an iffy start, the fact remains that he led the team in rushing yardage. That's almost hard to believe with former 1,000-yard backs DeAngelo Williams and Jonathan Stewart in the fold. There always seems to be speculation regarding the future of both backs but in any case, Carolina can't afford to have his quarterback do that again.
While it may surprise some that defense hasn't been mention, the fact is that this is an up-and-coming unit. Rookie middle linebacker led the Panthers in total tackles, linebacker Thomas Davis is again healthy and the defensive end combo of Charles Johnson and Greg Hardy combined for 23.5 of the team's 39 sacks.
So what can Carolina do to reach the playoffs? Just continue to let their young talent develop. And in a foursome where the Panthers, Falcons, Saints and Tampa Bay Buccaneers all finished 3-3 within the division, anything is certainly possible.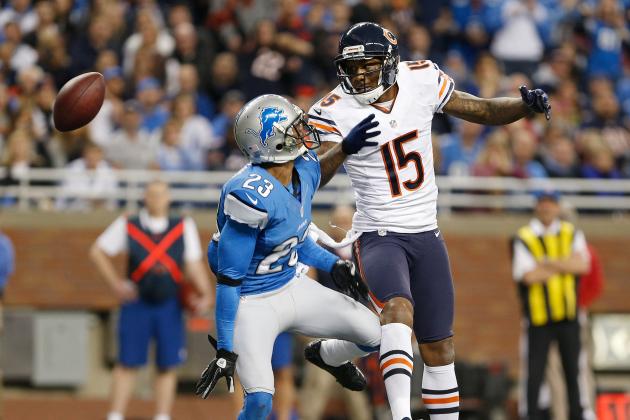 Gregory Shamus/Getty Images

For the first time since 2003, Lovie Smith will not be roaming the sidelines for the Chicago Bears.
Usually, a 10-6 finish more times than not doesn't result in a head coaching change. But when you begin the season 7-1, five losses in your final eight games just won't do.
Combine that with a 7-3 start in 2011 that morphed into an 8-8 finish (largely due to season-ending injuries to quarterback Jay Cutler and running back Matt Forte), the fact that a healthier team couldn't close the deal this past season probably didn't help Smith's cause.
Still, it's also worth point that this team has made just one postseason appearance (2010) since Smith led the club to Super Bowl XLI following the 2006 season.
What will general manager Phil Emery look for in a replacement? If there's a candidate out there who knows how to beat the Green Bay Packers, which would be a huge step in the right direction. Dating back to Week 17 of 2010 and including the NFC Championship Game that season, the Bears have dropped six straight to their longtime rivals, including three in a row in the Windy City.
Is it that simple? Perhaps some more talent on the offensive line would help, especially when it comes to blocking Clay Matthews and those Packers defenders. But there are a lot of the right pieces here and perhaps a fresh face could jumpstart this storied program.
USA TODAY Sports

Here we go again...
These days, the current edition of the Cleveland Browns, which re-entered the NFL in 1999 after the original franchise fled to Baltimore, are now under the direction of newest owner Jimmy Haslam. The franchise was resurrected in '99 by Al Lerner and then eventually run by son Jimmy when the elder Lerner passed away.
That's a lot of change in a short time. And we haven't even mentioned the numbers of head coaches that have been utilized by this team over the last 14 seasons, in which the Browns are a combined 73-151 and have made one playoff appearance (2002).
The last two years the team was led by head coach Pat Shurmur, who was unfortunately given his walking papers recently after two seasons that produced a total of nine wins. Cleveland has now lost 11 or more games every year since 2008.
Thanks to Mike Holmgren and Tom Heckert, neither of whom is still with the organization, the Browns' talent cupboard is far from bare. With a very solid defense and potential offensive stars such as running back Trent Richardson, wide receiver Josh Gordon and more.
So what should the Browns do once they have their newest head coach in place?
Simple.
Keep adding talent through the draft, let the coaching staff do their jobs and hopefully, keep both the upstairs and the downstairs together for a longer spell.
It's the only way that the Browns, the only team with a losing record in the AFC North in each of the last two seasons, will consistently make any progress. Emphasis on consistent.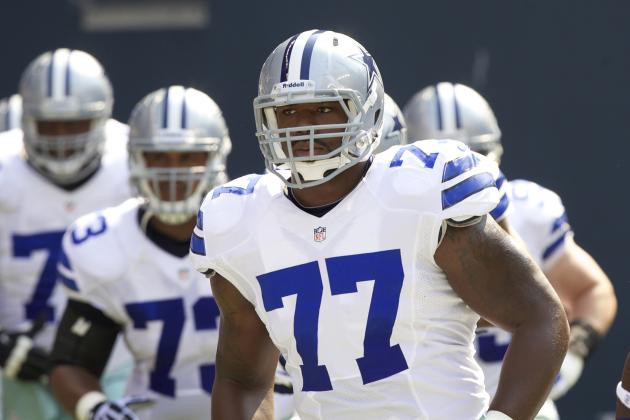 Stephen Brashear/Getty Images

Unfortunately, the one thing that you can count on with the Dallas Cowboys is that fact that you can't count on them. At least in terms of locking down a playoff berth late in the season.
Three years ago, the Pokes not only won the NFC East but their victory over the Philadelphia Eagles in the 2009 Wild Card Playoffs was the team's first postseason win since 1996.
Fast forward to the last two seasons where a 7-4 record and an 8-6 mark both turned into 8-8 finishes, the latest a few weeks ago when New Orleans Saints quarterback Drew Brees spent an afternoon throwing the ball all over Rob Ryan's defense and last Sunday, when Washington Redskins rookie running back Alfred Morris spent an evening running all over Ryan's defenders.
But there was also the matter of quarterback Tony Romo, who was on quite the run until serving up three critical interceptions vs. Washington.
Owner/general manager Jerry Jones is talking changes and all parties, including head coach Jason Garrett, appear receptive, even in the matter of the possibility of someone other than himself calling the plays. And everyone should be all in considering this team has now finished third in the NFC East each of the last three seasons.
Still, there are those who would argue that the biggest change needed in Big D is Jones' role, which at times makes him appear as if he's the head coach as well.
It's been proven that the Cowboys have the right pieces in place to challenge for the division title. But their lack of consistency is perhaps the most perplexing matter of all, especially when it comes to playing at home.
That's it! Perhaps Jones can build them a new stad...ee, ummm!
Never mind.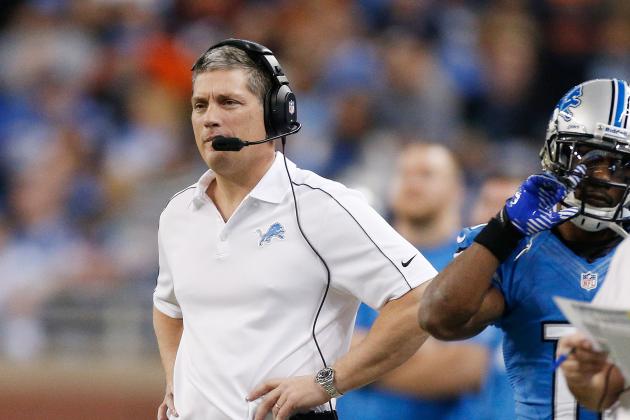 Gregory Shamus/Getty Images

Apparently, head coach Jim Schwartz isn't going anywhere.
These days, neither are his Detroit Lions.
In 2011, the team parlayed a 5-0 start, the franchise's best since 1956 into a 10-6 finish and the team's first playoff appearance since 1999.
Last season, The Men From Motown shook off a rough start to get to 4-4 only to lose their final eight games. And that 4-12 mark included a 0-6 record vs. their NFC North rivals.
So first things first. The Lions have to once again learn how to be competitive against the teams in their own division. While there was a 34-24 loss to the Minnesota Vikings, each of the team's other five games against the Chicago Bears, Green Bay Packers and Vikings were decided by seven points or less.
Defensively as well as on special teams, this team continues to have issues. Detroit gave up 39 offensive touchdowns and four more on kickoff and punt returns. All told, Schwartz's team allowed 437 points, with an astounding 164 of those coming in the fourth quarter and overtime.
And unless the head coach, who's forte is the defense, can get this side of the ball playing consistent and disciplined football, the opportunity to win a division title (which hasn't happened since 1993) and or get back to the playoffs is a small one indeed.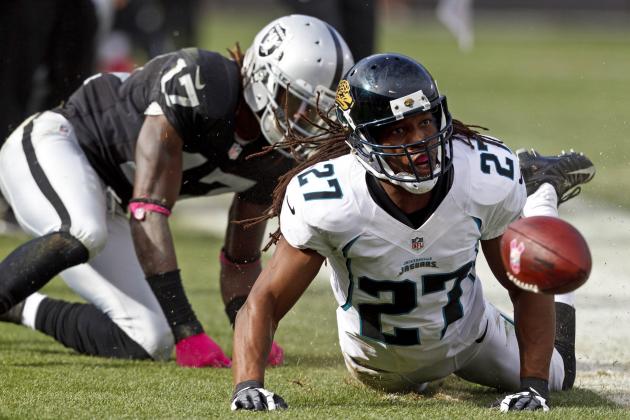 Jason O. Watson/Getty Images

When it comes to getting to the playoffs, the Jacksonville Jaguars appear to be on a fast train headed in the opposite direction.
With all due respect, the 18-year-old franchise is coming off the worst season (2-14) of its brief existence in terms of wins and losses. And it certainly doesn't help when you lose your improving quarterback as well as the league's rushing champion from 2011.
With all the issues MIke Mularkey and company dealt with, including a slew of different running backs due to injuries, it was the defensive side of the football that was arguably the most disappointing.
Off a season in which the Jaguars were sixth overall in total yards allowed and in the league's Top 10 in rushing (9th) and passing (8th), only two teams in the NFL gave up more total yards and rushing yards than Mularkey's team, which was also ranked 22nd against the pass and finished dead last in the league with 20 sacks, 1/2 sack less than Houston Texans' defensive end J.J. Watt.
So while quarterback Blaine Gabbert has taken his share of hits both on and off the field, perhaps it's the Jacksonville defense that may need more work, especially in a division of young arms in Andrew Luck and Matt Schaub and young legs like Arian Foster and Chris Johnson.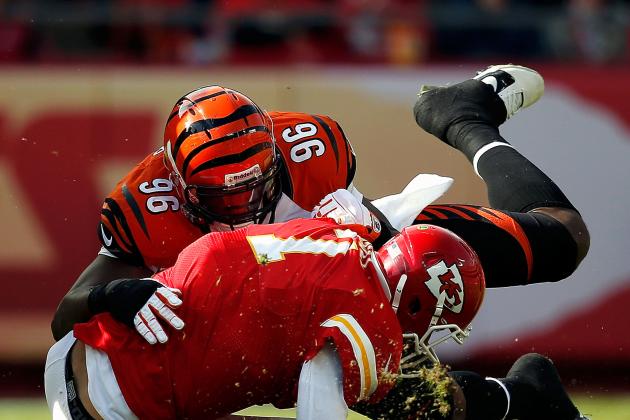 Jamie Squire/Getty Images

Help is on the way?
Numerous sources are reporting that former Philadelphia Eagles head coach Andy Reid is about to become current Kansas City Chiefs head coach Andy Reid.
Off their second 2-14 showing in five seasons, the Chiefs will have a new head coach for the third time in as many years.
Why the Chiefs fell so hard in 2012 is still somewhat of a mystery. Picked by more than one prognosticator to build on the previous season's late showing and with a talented roster bolstered by a few key additions, it somehow wasn't meant to be.
And it wasn't long ago that the Chiefs were celebrating a division title as Todd Haley led the team to a 10-6 finish and the AFC West crown in 2010. But this club has now won just nine regular-season games since.
If it is indeed Reid, he inherits one of the better running backs in the league in Jamaal Charles, off a sensational comeback season of his own. But he also inherits quarterbacks Matt Cassel (19) and Brady Quinn (eight), who combined for 27 of the team's 37 turnovers, tied for the most in the NFL in 2012 with…the Eagles.
The AFC West was dominated by Peyton Manning and the 13-3 Denver Broncos this past season. And even if making up 11 games in the standings is asking a bit, there is certainly enough talent here to avoid another disastrous campaign.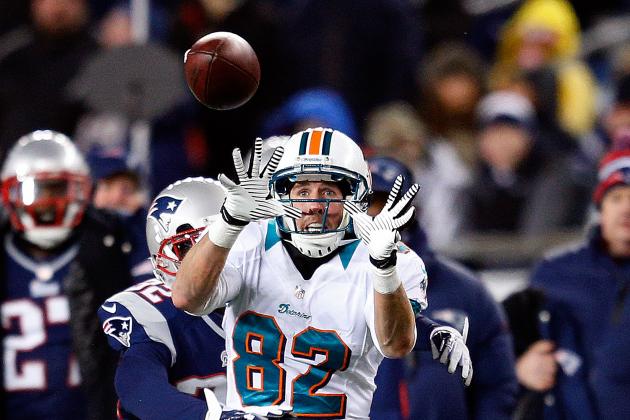 Jim Rogash/Getty Images

Despite a season-ending 28-0 loss to the AFC East champion New England Patriots, the Miami Dolphins showed plenty of promise under first-year head coach Joe Philbin.
Still, haven't we heard this before? Following their record-tying 11-5 turnaround season of 2008, the team was 7-6 with three games to play in both 2009 and 2010, only to see the 'Fins drop their final three contests in each instance. And a year ago, Miami forged a 6-3 record in its final nine games after a horrendous 0-7 start.
This season's 7-9 campaign saw the Dolphins give up the seventh-fewest points in the league. Unfortunately for Philbin and company, only five clubs in the NFL managed fewer points per game.
Pro Bowl defensive end Cameron Wake totaled 15.0 sacks and led a Miami defensive unit that bent at times but gave up only 28 offensive touchdowns and was number one in the league red-zone touchdown percentage allowed.
And this is one of the areas where the Dolphins need to continue to add to if they are to rejoin contender status. While Wake's sack total was impressive, he was a distant first to Jared Odrick (5.0) in terms of sacks on the team.
Offensively, you can expect second-year quarterback Ryan Tannehill to improve on his 12-touchdown, 17-turnover debut performance. He also needs Reggie Bush and the ground attack to make a bit of a comeback.
So close and yet so far would aptly describe these Miami Dolphins, showing some improvement and yet posting a fourth straight losing campaign.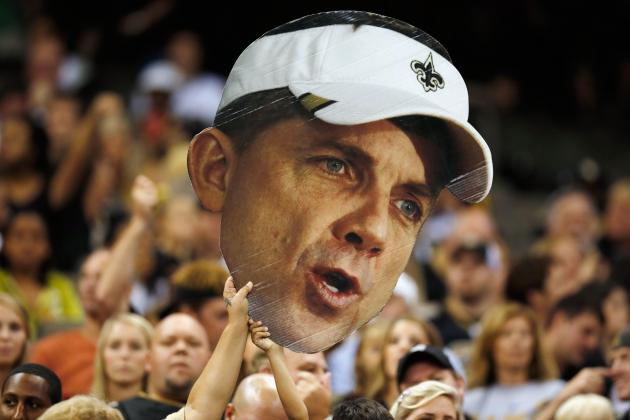 Chris Graythen/Getty Images

Can the return of one man put the New Orleans Saints back on the playoff track?
We all know the story by now as head coach Sean Payton, who had taken this team to the postseason in four of his first six seasons on the job, sat out the 2012 season due to suspension. There's little doubt it was one and perhaps the most important factor in the team getting off to 0-4 start en route to a 7-9 finish, the club's first losing season since 2007.
It was another huge year for quarterback Drew Brees, who put up amazing numbers but eventually succumbed to the pressure of having to outscore teams that were moving the ball at will. It's interesting to note that the Saints totaled an impressive 461 points but finished only plus-7 in scoring differential after allowing 454 points.
And what about that defense, which gave up an NFL-record 7,042 total yards under coordinator Steve Spagnuolo, the well-traveled coach in his first season in the Big Easy?
To be fair, it was an unusual year for the entire organization and one-and-done with a respected coach like Spagnuolo may not be the smart move.
What is important was getting Payton back in the fold via a new lucrative contract. And until proven otherwise, we'll say that this is the tonic that will put the Saints right back in the postseason picture.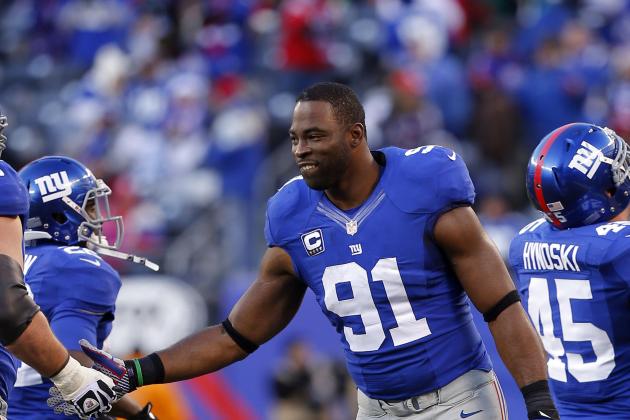 Jim O'Connor-USA TODAY Sports

If there is a "best way" for the New York Giants to return to the playoffs, it's certainly beyond most of us.
That's because when you look at the team's track record over the past seven seasons, the G-Men have been far from spectacular for the most part during the regular season and unpredictable (yet successful) during the playoffs.
For instance, the Giants finished 8-8 in 2006 and 10-6 in 2007. The first was good enough to grab a playoff berth, the latter good enough to win Super Bowl XLII.
Fast forward as Tom Coughlin's team finished 8-8 in 2009 and 10-6 in 2010. This time, neither mark was good enough to reach the playoffs.
In 2011, the Giants were 9-7 and outscored by the opposition by a half dozen points, which was good enough to win Super Bowl XLVI. This past season, New York was 9-7 and plus-85 in point differential, good enough for second place in the NFC and home for the NFL holidays.
So what's the issue and how do the G-Whiz-Men become the G-Men once more. It may be time to look at a defensive front that is better suited for getting to the quarterback than slowing down the likes of Alfred Morris, Bryce Brown and/or LeSean McCoy and DeMarco Murray.
And while sacking the likes of Tony Romo, Robert Griffin III and Michael Vick/Nick Foles, it usually helps if they still have the football.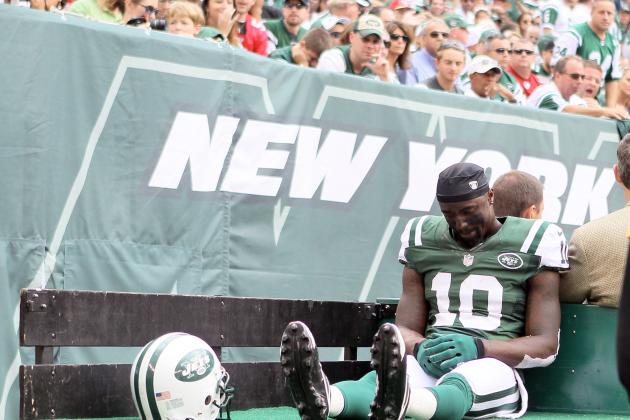 Elsa/Getty Images

It wasn't long ago that the New York Jets were making regular appearances in the AFC Title Game.
Now Rex Ryan's club is suddenly making infrequent appearances in the win column.
After following up a 9-7 campaign in 2009 with a 11-5 showing a year later, neither resulting in a division championship but both watching the team get to within a game of the Super Bowl, this looked like a program on the rise.
Not so as of late, and it's more than just the play of the quarterback and a much-discussed different offensive approach.
There's little doubt that injuries to two of the team's best players, cornerback Darrelle Revis and wideout Santonio Holmes, didn't help New York's cause.
But what exactly happened to the "ground and pound" attack that saw the Jets finish first and fourth, respectively, in the NFL in rushing during Ryan's first two seasons at the controls.
It's that kind of offense that enables you to keep opposing quarterbacks Tom Brady of the New England Patriots on the sidelines. Yes, it sounds simple. But one path to ensure a playoff appearance is to win the AFC East and the Jets haven't done that since 2002.
The cupboard is far from bare on the offensive line with former Pro Bowlers D'Brickashaw Ferguson, Nick Mangold and Brandon Moore. A few more premier prospects up front would go a long way to a bounce-back season for the Green and White.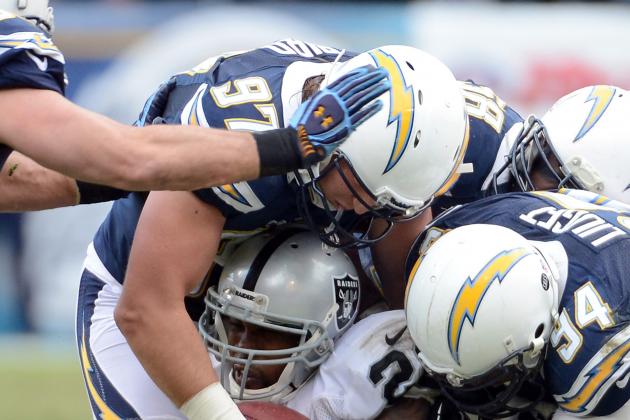 Harry How/Getty Images

With a 49-111 record the past 10 seasons and losers of at least 11 games in eight of those campaigns, are we to believe that the Oakland Raiders can suddenly reverse their fortunes and find themselves in the postseason for the first since 2002?
The only way to answer that question is to give general manager Reggie McKenzie the opportunity to do his job.
In the past with Pro Football Hall of Famer Al Davis at the helm, there were questionable decisions in recent seasons, both in terms of draft choices, free-agent signings and trades. But McKenzie will have the luxury of more picks this April than his first draft with the team in 2012.
There are issues abound, although head coach Dennis Allen had a much-maligned defensive unit playing much better over the last five or six weeks of the season.
On the other side of the ball, veteran quarterback Carson Palmer has still had some issues shaking the turnover bug. But it certainly wouldn't hurt if running back Darren McFadden wasn't hurt. The former first-round pick has been plagued throughout his career with nagging injuries and it will be interesting to see what his impact will be in in 2013.
So should we be prepared for a plethora of changes for the Silver and Black (although offensive coordinator Gregg Knapp and a few assistant were already let go)? That will be up to McKenzie as his plans continue to unfold. As for now, some younger talent on both sides of the football certainly wouldn't hurt.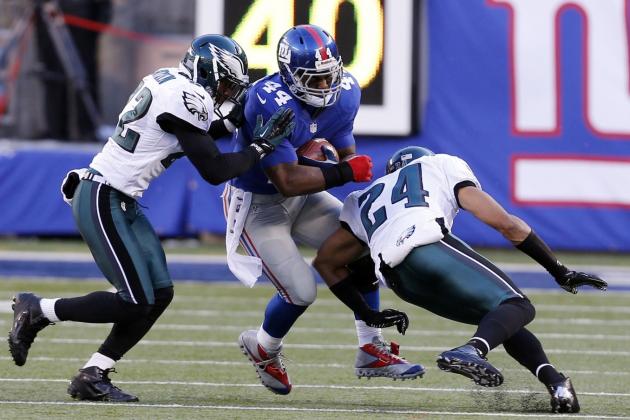 The Star-Ledger-USA TODAY Sports

Before the 2012 season began, the pressure was on Philadelphia Eagles head coach Andy Reid as it was made very clear that another 8-8 season was unacceptable.
As it turned out, the longtime head coach may have been happy with that result. Following a 3-1 start, the Birds won just once in their final 12 games and suffered through their worst season finish since they went 3-13 in 1998.
Reid is now gone and the job has yet to be filled. But whomever inherits the position certainly has some promising young talent to work with, especially in the backfield.
There were years where you would find the Eagles amongst the league leaders in rushing yardage. But that was often the result of having either Donovan McNabb and/or Michael Vick at your disposal.
With talented LeSean McCoy very much in his prime and Bryce Brown coming off a solid rookie showing, these Birds could go a long way if they opt to stay grounded rather than take to the skies more often than not.
And while no one's criticizing Reid's philosophy and certainly not his results, second-year quarterback Nick Foles (if he is indeed the 2013 start) certainly wouldn't mind going long with the added assistance of a relentless ground game.
And one last note: When you finish next-to-last in the NFL with 38 turnovers and a season later are tied for last in the league with a near-identical amount of miscues (37), there's certainly plenty of blame to go around.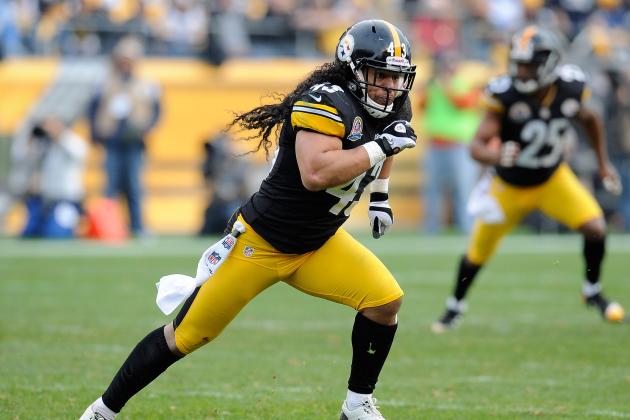 Joe Sargent/Getty Images

We're not used the Pittsburgh Steelers out of the playoffs too frequently, much less without a winning record. But is should also be pointed out that the team is not that far removed from their last such finish when Bill Cowher's final season as head coach resulted in a .500 record the season after winning Super Bowl XL.
Contrary to perceptions, the Steelers' defense isn't old, per se. True, there are some veterans along the line such as nose tackle Casey Hampton and end Brett Kiesel, both whom are in the latter stages of their careers. And the organization has not ignored this area, using first-round picks on defensive ends Ziggy Hood and Cameron Heyward in recent drafts.
But while Pittsburgh finished with the league's best defense statistically in terms of fewest yards allowed, a big issue for this team over the last few seasons has been a lack of game-changing plays. In their last 32 regular-season contests, the Steelers have forced only 35 turnovers. That equals the number of takeaways by the team in 16 games in 2010.
Yes, you certainly can't depend on the other team to consistently provide you with opportunities. But if coaches Mike Tomlin and Dick LeBeau can somehow reverse this trend, this team is more than capable of being back in the playoffs again.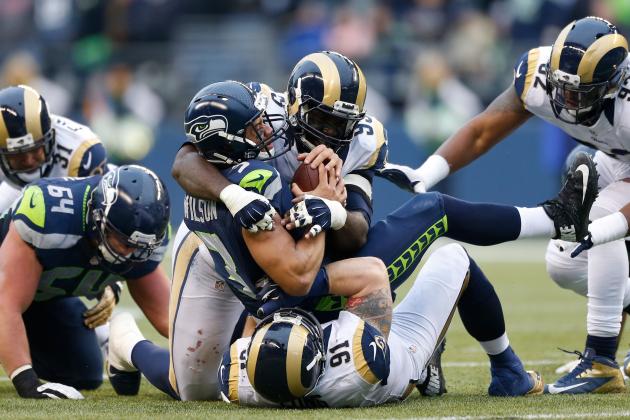 Otto Greule Jr/Getty Images

Despite another losing season, you can't help but be optimistic from what you saw from the St. Louis Rams in 2012.
Now head coach Jeff Fisher and the team's brain trust look to take the next step in a division that was once good enough (2010) was good enough to win with a 7-9 record.
And it may be as simple as adding some more playmakers for quarterback Sam Bradford, who bounced back after an injury-shortened season that saw him throw six touchdown passes and six interceptions in 10 games in 2011. The former first overall pick connected for 21 scores while being picked off just 13 times this past season.
While Fisher's team certainly showed promise on the defensive side of the ball, tying for the league lead with 52 sacks, St. Louis scored 20 points or less in 10 games. And while veteran runner Steven Jackson rolled up his usual 1,000-plus yards on the ground, the Rams didn't have a player with at least 700 receiving yards.
With the 16th overall pick in the 2013 draft, as well as the playoff-bound Washington Redskins first-round selection in April, the Rams front office needs to perhaps strike gold on the offensive side of the ball this spring as they did in 2012, when they added defensive tackle Michael Brockers and cornerback Janoris Jenkins with their first two picks.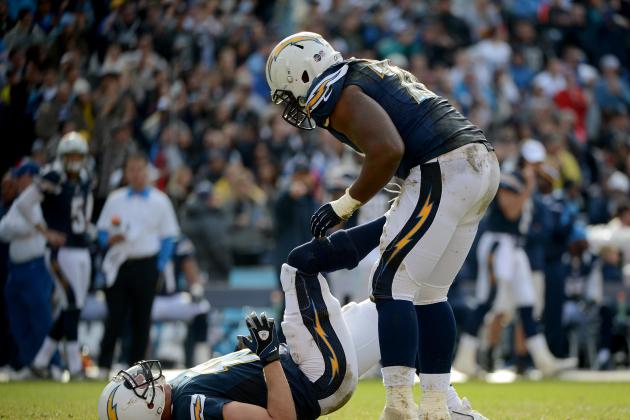 Donald Miralle/Getty Images

From four consecutive AFC West titles to a steady one-game decline in the win column the last three seasons (2010-12), the San Diego Chargers will be going in a new direction in numerous ways as much-maligned head coach Norv Turner and much-discussed general manager A.J. Smith were shown the door.
What made this season's team so "interesting" (for lack of a better word) is that Smith and the front office was busier than usual during the unrestricted free agency period, as if they tried to replenish their notable departures of recent seasons (Darren Sproles, Vincent Jackson, to name a few) all in one fell swoop.
What has also been worth noting has been the play of quarterback Philip Rivers over the last two seasons. The Bolts did win three of their last four games and the veteran signal-caller was sharper down the stretch. But this is a team that has committed 54 turnovers in their last 32 games and Rivers had 47 of them.
Are we blaming all of the team's issues on the quarterback? Hardly.
But as Rivers enters his 10th NFL season in 2013, he appears to be in a bit of a decline, which may only be natural given the wear and tear of starting every game for the team since 2006. Perhaps the right coach with a new perspective could make the quarterback more efficient in terms of ball security. And that would go a long way to determining the team's future as well.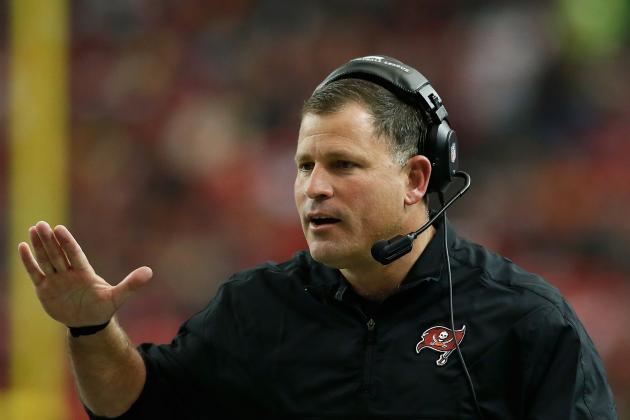 Kevin C. Cox/Getty Images

After losing five of your last six games following a 6-4 start, there would be some tempted to pull the plug on the most important man on the sidelines.
But if there's one thing that we learned from Tampa Bay Buccaneers head coach Greg Schiano is that you better have a good excuse for not playing hard on every snap. And frankly, there isn't one.
It's safe to say that this is a team loaded with talent on offense thanks to young players such as quarterback Josh Freeman, running back Doug Martin and wideout Mike Williams. And the offseason acquisition of Vincent Jackson gave the Bucs quite the duo at wide receiver.
But despite the fact that they have up exactly 100 fewer points (394) than they did in 2011 (494) and went from being ranked last in the NFL against the run to allowing the fewest rushing yards in the league, more help is needed on this side of the football.
Promising players such as Pro Bowler Gerald McCoy, Lavonte David and Mark Barron are a solid corps to build on. But Schiano's team couldn't seal the deal in a number of games that proved to be the difference between an improved season and a playoff campaign.
Perhaps the Tampa Bay Rays have a closer they could lend these exciting Buccaneers.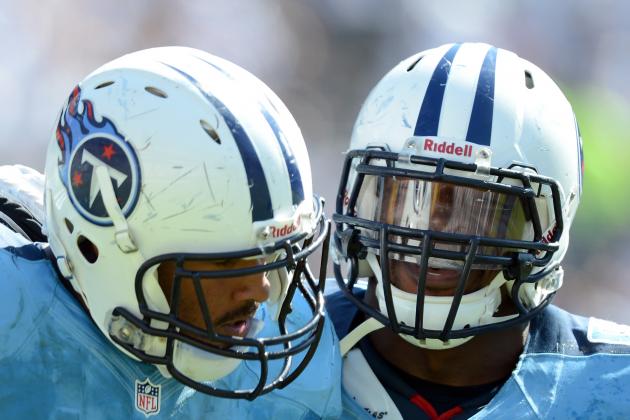 Harry How/Getty Images

The answer may be obvious for a team that showed great promise during head coach Mike Munchak's first season in 2011.
Any time you give up the most points in the league and set a dubious franchise record in the process, it's safe to say that the Tennessee Titans need to address the defensive side early and often, both in free agency as well as the draft.
A year after finishing 9-7 and surrendering a respectable 317 points, the Titans finished with three fewer victories while allowing 154 more points. That's just about 10 points more per game, which can only make life more difficult for young quarterback Jake Locker, who took a licking as opposing defenses took aim. Tennessee was outscored a combined 155-72 in the first quarter this past season.
And while Munchak's team did give up eight return touchdowns (including four interception returns), Jerry Gray's defensive unit did surrender 47 offensive touchdowns, up from 31 the previous season.
The Titans' pass rush did get to the quarterback 11 more times than (39) than in 2011 (28). But the Titans also allowed 31 scores through the air and that's bad news in an AFC South that has plenty of young arms.
It may be times for a huge defensive overhaul for a club that was swept by the playoff-bound Houston Texans and Indianapolis Colts in 2012.