Which MLB Fanbase Is Most Ecstatic with Its Team's Offseason?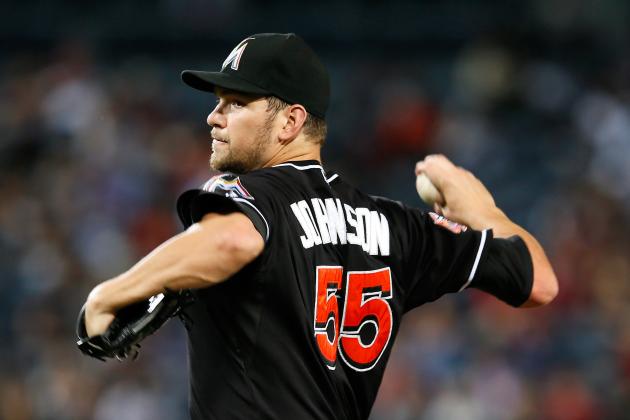 Kevin C. Cox/Getty Images

A number of players have changed places during the 2013 offseason, and fans of teams around the league certainly have different opinions of the moves that their teams made.
A team's offseason strategy has become much more clear through the transactions that they have made this winter. Some teams have put themselves in positions to be contenders. There is no doubt that fans of these teams are happy.
Other teams have made some questionable moves that their fans are certainly not happy with to say the least.
Begin Slideshow

»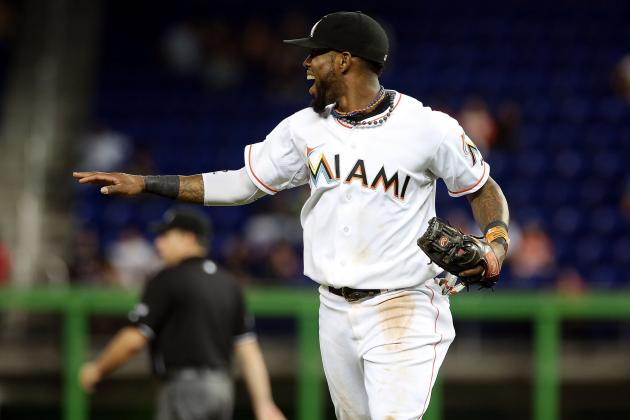 Marc Serota/Getty Images

One would be hard-pressed to find any fan that is happy with the Miami Marlins offseason. Even the team's own players were disgruntled after the fire sale.
Marlins fans are certainly the least ecstatic about fans about their team's offseason. They know that their team will be in for a long season and they lost any remaining faith that they had in team ownership.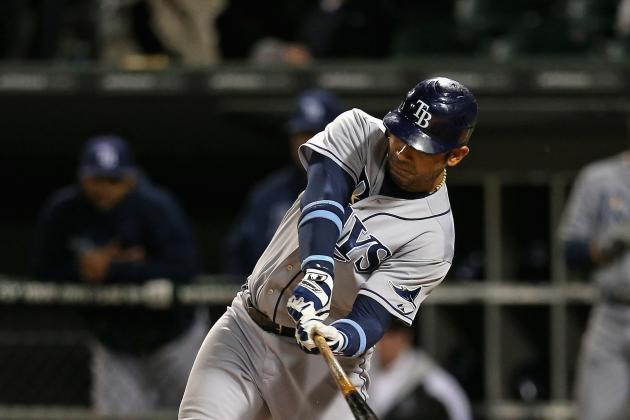 Jonathan Daniel/Getty Images

A rebuilding process is never something that is comfortable for fans to sit through. However, the Houston Astros fans have to be comfortable with the direction that the team could be headed.
Even though the team signed Carlos Pena and traded for Alex White and Alex Gillingham, the Astros will be a bad team in 2013, so fans will not be too excited about their offseason moves.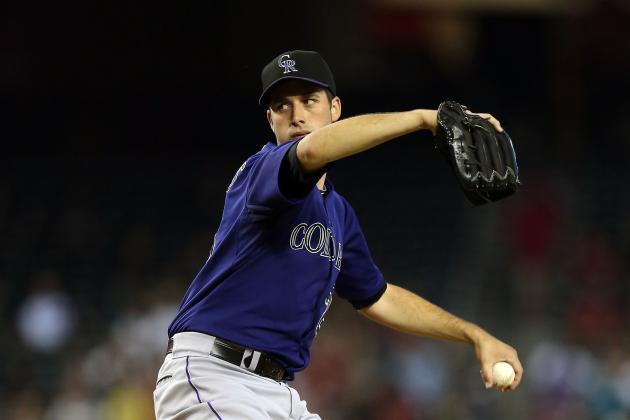 Christian Petersen/Getty Images

Following a disastrous 2012 campaign, the Colorado Rockies have not made any major improvements during the 2013 offseason. For a team in need of multiple upgrades, this is a poor strategy.
Colorado needs to add starting pitching and thus far, it has only re-signed Jeff Francis. Moves like this will not make the Rockies fanbase happy.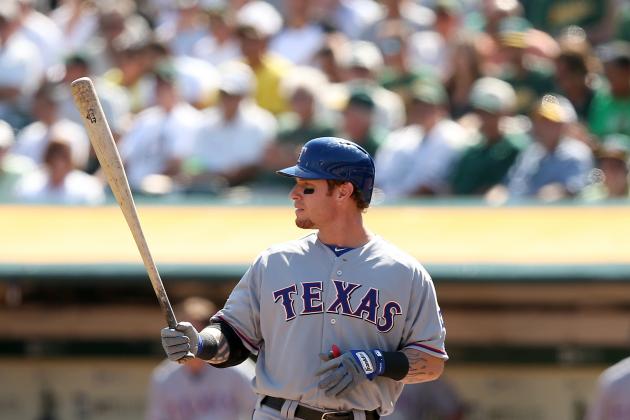 Ezra Shaw/Getty Images

The Texas Rangers offseason has certainly not turned out the way that they had hoped it would. Texas lost two big bats in Josh Hamilton and Mike Napoli.
While the Rangers have signed A.J. Pierzynski and Joakim Soria, they are currently a worse team than they were when the 2012 season ended. That is not something that would make any fanbase happy.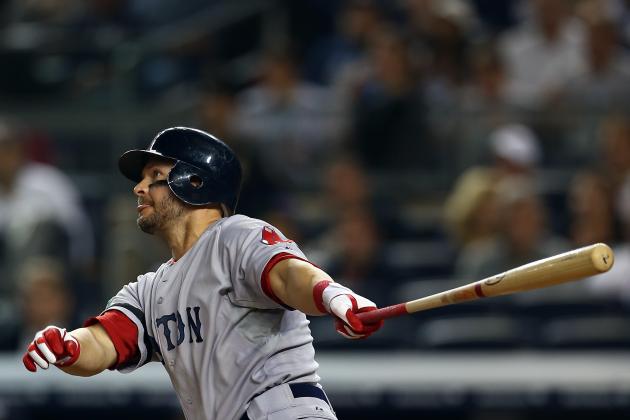 Elsa/Getty Images

This offseason the Arizona Diamondbacks have sent away multiple players with a lot of talent. Dealing Trevor Bauer certainly was not a popular move given the return the Diamondbacks received.
Earlier in the offseason the Diamondbacks sent Chris Young to the Oakland Athletics to help resolve the logjam in their outfield. However, the Diamondbacks now once again have the same problem since they signed Cody Ross.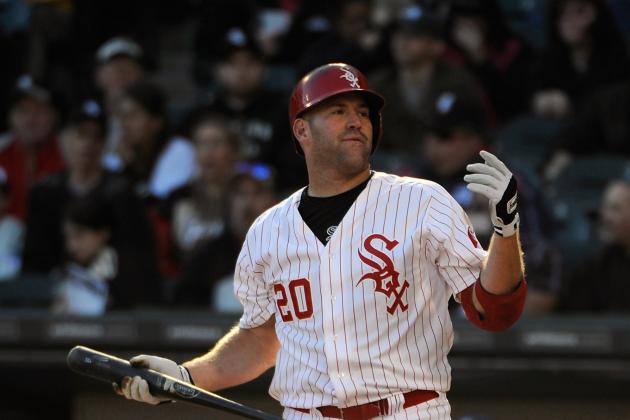 David Banks/Getty Images

An aging New York Yankees team is going to have trouble reaching the playoffs in 2013. The team hasn't gotten any younger with the moves that they have made thus far in the offseason.
New York has made five major signings this winter and Kevin Youkilis was the youngest at age 33. Bringing Mariano Rivera back was a smart move, but the Yankees are betting that Rivera as well as Ichiro Suzuki, Hiroki Kuroda and Andy Pettitte will all be able to perform for a full season.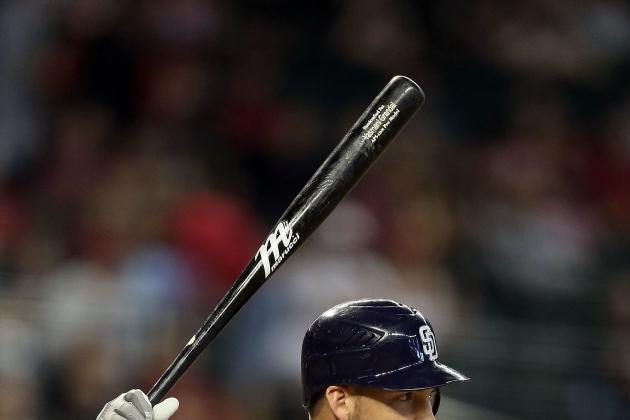 Christian Petersen/Getty Images

There have not been many moves made by the San Diego Padres this offseason. San Diego has traded for Tyson Ross and signed Jason Marquis to boost its pitching staff, but other than that, it has not made major improvements.
The Padres and their fans also received some bad news after the season ended when they found out that Yasmani Grandal would be suspended for 50 games for using testosterone (h/t Gabe Lacques of USA Today).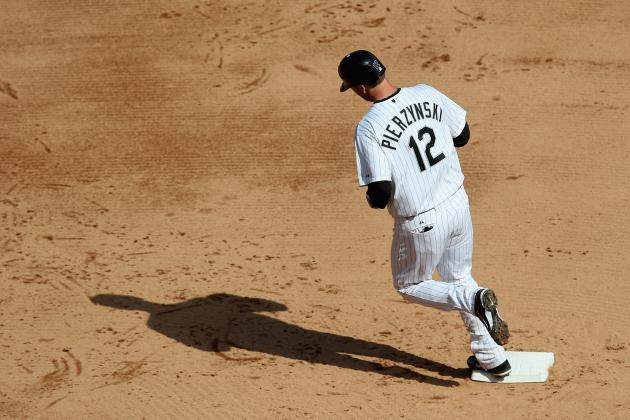 Jonathan Daniel/Getty Images

A.J. Pierzynski has been a big part of the Chicago White Sox team for years and Chicago decided to part ways with him this offseason. Additionally, the White Sox saw Kevin Youkilis walk after they traded for him earlier in the year.
Chicago has only made one major signing this winter and that was bringing in Jeff Keppinger. The White Sox are going to have a difficult time contending in the American League Central with their current roster.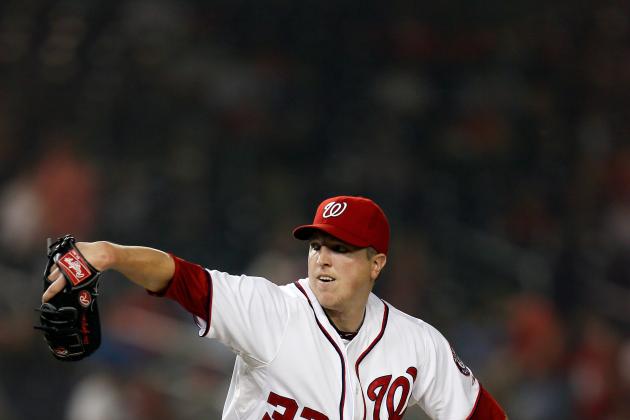 Rob Carr/Getty Images

The Milwaukee Brewers offseason has not been great, but it has not been poor either. Improving the bullpen was a big goal and the team did just that by signing Mike Gonzalez and Tom Gorzelanny.
However, the Brewers have yet to pick up a starting pitcher. Milwaukee will be a good team without this addition, but as long as it doesn't have a new starter, it will have an incredibly difficult time supplanting the Cincinnati Reds as NL Central champions.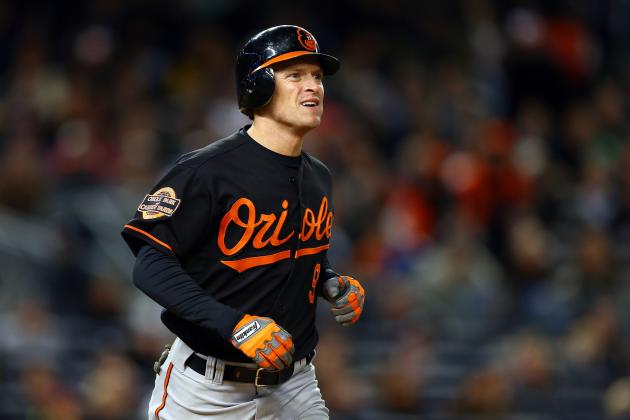 Elsa/Getty Images

For the most part, it has been a fairly quiet offseason for the Baltimore Orioles. They have made some interesting acquisitions such as trading for Danny Valencia and Trayvon Robinson, but their best move of the offseason has been re-signing Nate McLouth.
Many Orioles fans will be content with the moves that the team has made, but it is hard to say that they are ecstatic about the additions the team has made so far.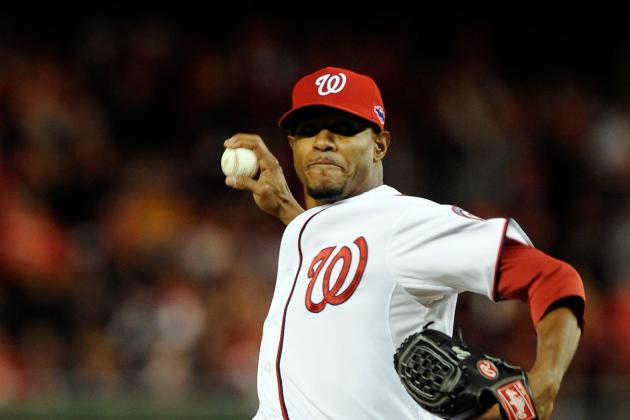 Patrick McDermott/Getty Images

In an offseason that was supposed to be a part of the Chicago Cubs' rebuilding process, the team went out and made a big free-agent signing. Chicago agreed to a deal with Edwin Jackson to improve its starting rotation.
While Jackson is a talented player, the team committed a lot of money to him. This does not necessarily fit into its rebuilding philosophy so it is not a move that will make all fans happy.
The Cubs also signed Kyuji Fujikawa to a two-year contract this offseason. The pitcher will be an interesting addition to the team.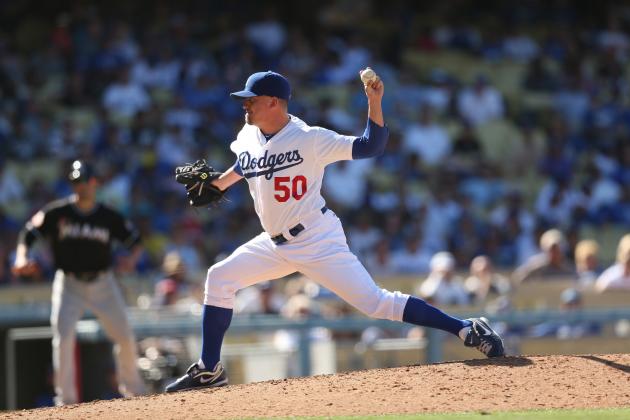 Stephen Dunn/Getty Images

At the moment it appears that the St. Louis Cardinals will be chasing the Cincinnati Reds in the National League Central. Based on this offseason's transaction, the gap between the two teams has widened.
St. Louis has signed Randy Choate and Ty Wiggington, but the team has not really made significant improvements over its team that won 88 games last season.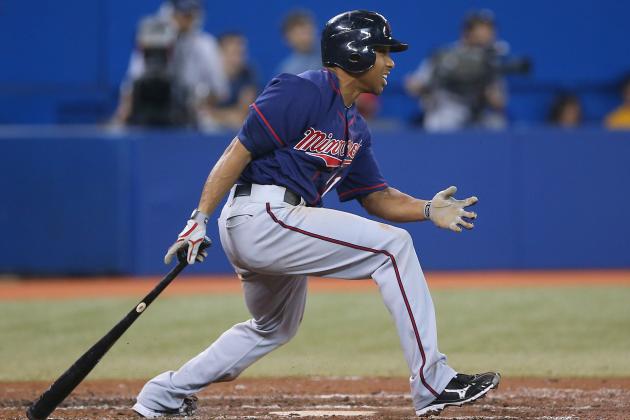 Tom Szczerbowski/Getty Images

While the Philadelphia Phillies have made a few trades so far this offseason, they are still not sure how they are going to arrange their starting outfield.
Philadelphia traded for Ben Revere, but it cost the team one of its starters, Vance Worley, as well as prospect Trevor May. Michael Young is an interesting addition for the Phillies, but his defense at third base is questionable at best.
There have been two Phillies signings that have flown slightly under the radar, but they were smart moves. The Phillies have signed both John Lannan and Mike Adams to improve their pitching staff.
Dilip Vishwanat/Getty Images

Pittsburgh Pirates general manager Neal Huntington has been very productive this offseason. He signed Russell Martin and Jason Grilli and also has pulled off a number of trades.
In the three major trades that Pirates have made, they have brought in Clint Robinson, Vin Mazzaro, Andrew Oliver, Jerry Sands, Ivan De Jesus, Mark Melancon and Stolmy Pimentel. Pirates fans have to be happy with the moves that have been made so far this offseason.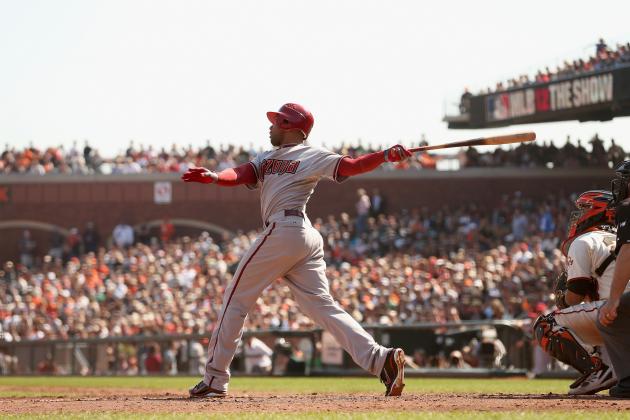 Ezra Shaw/Getty Images

Following their postseason appearance in 2012, there will be high expectations for the Oakland Athletics moving forward. Oakland has made a number of moves to make sure that it can repeat its 2012 success.
Picking up Chris Young in a three-team deal with the Arizona Diamondbacks and Miami Marlins was a smart move. Other key additions for the Athletics this offseason have included Andy Parrino, Chris Resop and Hiroyuki Nakajima.The team also brought back Bartolo Colon.
Athletics fans have to be feeling pretty good about the moves that their team has made thus far.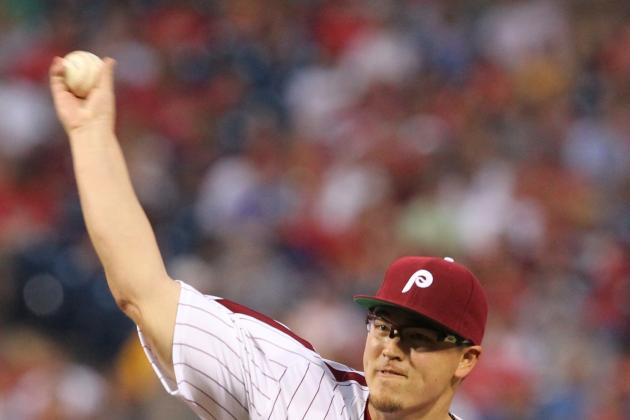 Hunter Martin/Getty Images

Starting pitching was a big need for the Minnesota Twins this offseason and they have certainly filled it with all of the transactions that they have made.
New additions in Minnesota include Vance Worley, Trevor May, Alex Meyer, Rich Harden, Mike Pelfrey, and Kevin Correia. While there will certainly be some backlash about moving Ben Revere, the Twins have had a fairly productive offseason.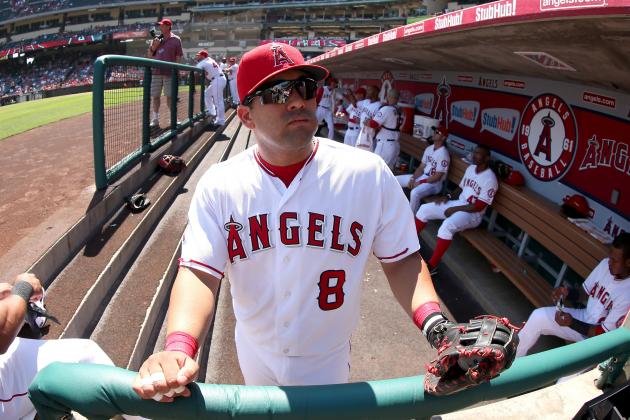 Stephen Dunn/Getty Images

One of the moves that made Seattle Mariners fans the happiest this offseason occurred when the team finally released Chone Figgins.
The best move of the Mariners have made was trading Jason Vargas for Kendrys Morales. This trade gave the Mariners the power hitter that they have been desperately seeking.
Other acquisitions for the Mariners this winter have included Jason Bay, Raul Ibanez and Jeremy Bonderman, all of which are low-risk/high-reward signings.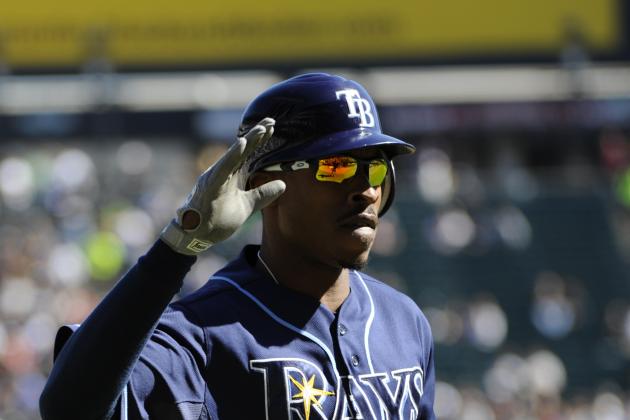 David Banks/Getty Images

Finding a center fielder to replace Michael Bourn was the Atlanta Braves main priority this offseason. The team did just that by signing B.J. Upton.
Atlanta used one of its areas of depth, its starting pitching, to make another smart move. In return for Tommy Hanson, the Braves were able to pick up Jordan Walden to solidify the back end of their bullpen.
These moves are ones that should make Braves fans excited about their team's playoff chances in 2013.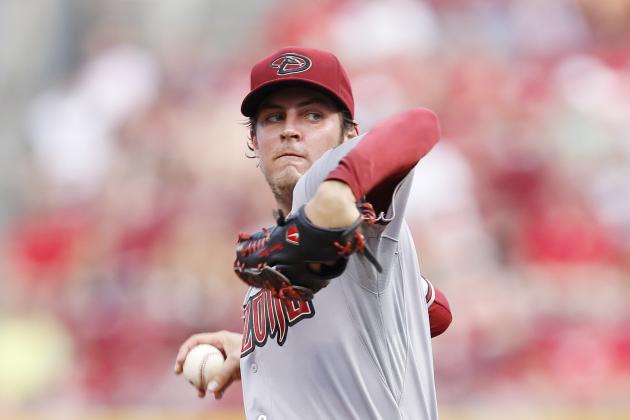 Joe Robbins/Getty Images

Cleveland Indians fans have to be happy with the moves that their team has made this offseason. Figuring out a way to pick up Trevor Bauer in their three-way deal with the Cincinnati Reds and Arizona Diamondbacks was an outstanding move. Drew Stubbs also came over in that deal and, despite his struggles, he has a lot of potential.
Two big free-agent signings have also put the Indians in a much better position in 2013. Both Mark Reynolds and Nick Swisher will bring power to Progressive Field.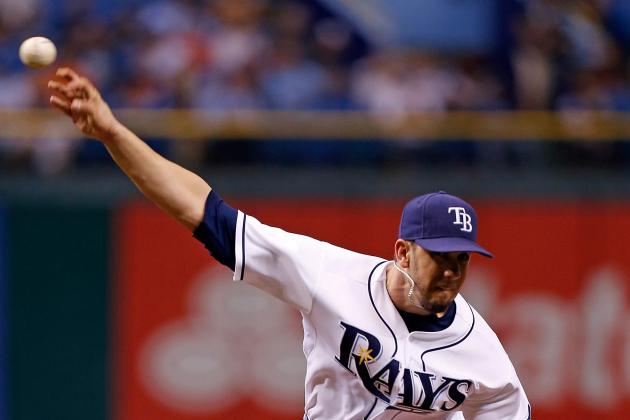 J. Meric/Getty Images

Kansas City Royals general manager Dayton Moore has decided that his team has a chance to reach the playoffs in 2013 and he has acted accordingly.
The Royals have traded for two starting pitchers to improve their rotation and the team is betting that both James Shields and Ervin Santana will have a big impact. Adding Wade Davis and Dan Wheeler will also help the Royals bullpen.
One of the reasons that Kansas City does not rank higher is because there are fans out there that are not happy that the team dealt top prospects Wil Myers and Jake Odorizzi.
Alex Trautwig/Getty Images

As the defending American League champions, the Detroit Tigers are simply looking for the piece or two that they need to push them over the edge. Getting a healthy Victor Martinez back certainly helps. So does the acquisition of Torii Hunter.
Anibal Sanchez was a key piece of the Tigers' success last season and the team is happy to have him back. It seems as if Detroit is poised to make another run deep into the postseason this year.
Jared Wickerham/Getty Images

After a disappointing 2012 season, the Boston Red Sox knew that they would need to make a number of moves to improve the team's chances heading into 2013. The team has done just that.
One of the first things the Red Sox did was re-sign David Ortiz. Following that, the team added David Ross. Additional free-agent signings include Jonny Gomes, Shane Victorino, Koji Uehara, Ryan Dempster and Stephen Drew. Boston also acquired Joel Hanrahan and Brock Holt from the Pittsburgh Pirates via trade.
This is a very significant overhaul and the Red Sox roster will look much different (and better) in 2013.
Jason Miller/Getty Images

The Cincinnati Reds needed to make only a few improvements this offseason to give themselves a roster that they believe will lead them to a World Series title.
A top priority for the team was re-signing both Ryan Ludwick and Jonathan Broxton. They were able to accomplish both of these goals.
Cincinnati made its biggest move by trading away Didi Gregorius and Drew Stubbs to the Cleveland Indians for Shin-Soo Choo and Jason Donald. This move solidified the Reds spot as favorites in the National League Central.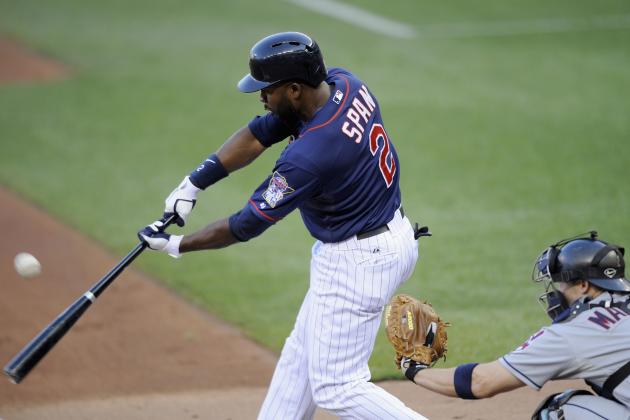 Hannah Foslien/Getty Images

Ninety-eight wins is an impressive total, but the Washington Nationals were unable to reach the World Series in 2012 despite leading the MLB in victories. The Nationals want to make sure that they can do both this year.
Trading for Denard Span and signing Dan Haren will help the Nationals reach those goals. Nationals fans have to be excited about their team's World Series chances after the moves they have made this offseason.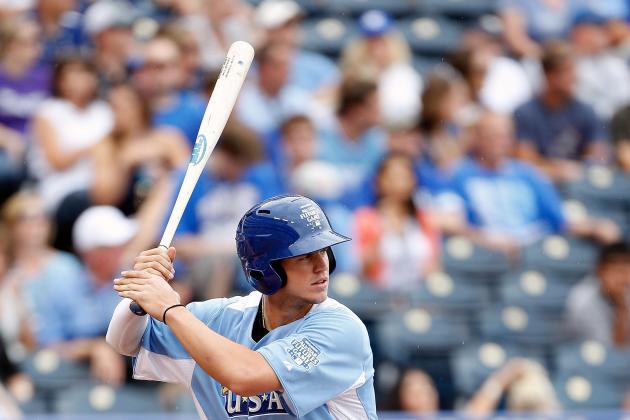 Jamie Squire/Getty Images

Although trading away James Shields and Wade Davis will make things slightly more difficult for the Tampa Bay Rays in 2013, the team got a great package in return for them. Wil Myers and Jake Odorizzi are two prospects that fans should be very excited about.
Tampa Bay also picked up Yunel Escobar via trade and signed James Loney to play first base. These two players should help the Rays stay in contention in 2013.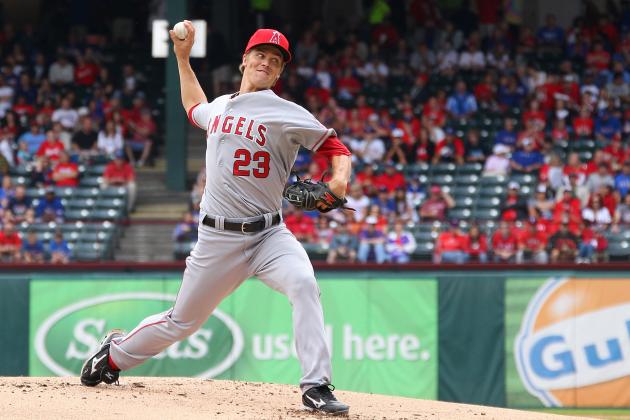 Rick Yeatts/Getty Images

Missing the postseason after making a number of big-name acquisitions in the middle of the 2012 season was a big disappointment for the Los Angeles Dodgers. The team wants to ensure that does not happen again in 2013.
Los Angeles signed Zack Greinke to a megadeal and also brought in Hyun-Jin Ryu. Dodgers fans need to feel pretty good about the team's playoff hopes for the upcoming season.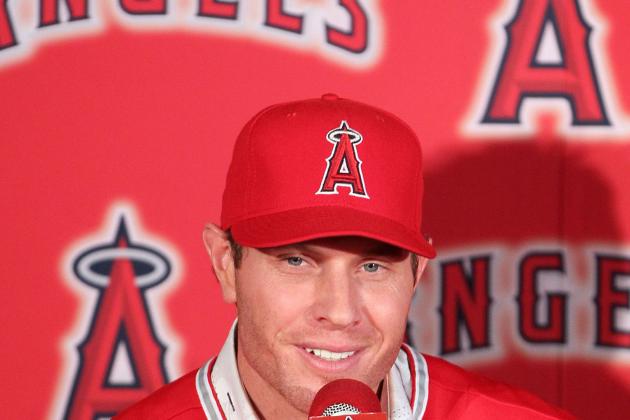 Victor Decolongon/Getty Images

Last offseason was a great one for the Los Angeles Angels as they signed both Albert Pujols and C.J. WIlson, and their encore this offseason is not too shabby either.
The Angels' biggest signing came when they swooped in seemingly out of nowhere and picked up Josh Hamilton to give them a very threatening middle of the order.
Los Angeles also added a number of pitchers by bringing in Jason Vargas and Tommy Hanson in two separate trades and by signing Joe Blanton.
Angels fans have to be excited about the team's World Series chances in 2013.
Mike Zarrilli/Getty Images

Even though the New York Mets have not signed a free agent to a major league contract yet this offseason, their team's fans have to be very happy about the moves they have made.
Re-signing the face of the franchise, David Wright was a must-do and the team took care of it. While dealing R.A. Dickey was not an easy decision, the Mets got a big return that was headlined by top prospects Travis d'Arnaud and Noah Syndergaard. The fans realize this will put them in a good position to contend starting in 2014.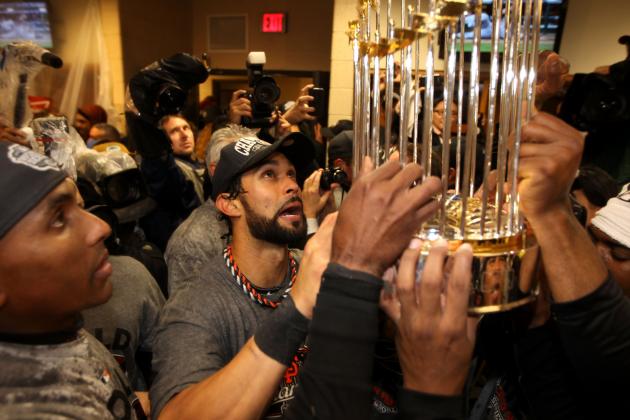 Ezra Shaw/Getty Images

Without making any major splashes, the San Francisco Giants have had an offseason that their fans can be very excited about.
San Francisco re-signed both Marco Scutaro and Angel Pagan, two players that were integral in their run to the World Series title last year. Giants fans have to feel confident about the team's chances to repeat as world champions.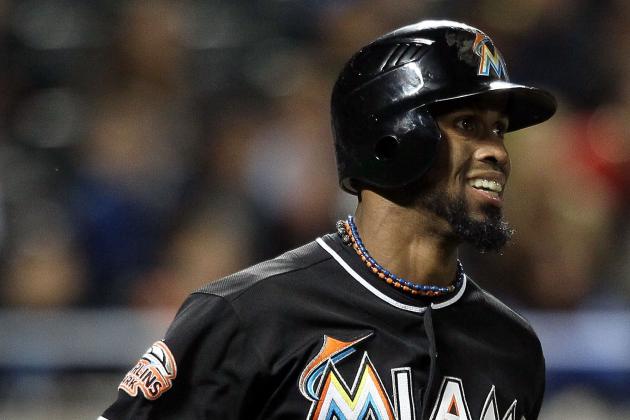 Alex Trautwig/Getty Images

No fans are more ecstatic about their team's offseason than Toronto Blue Jays'. Their offseason was everything that fans could have expected and more.

Players that were brought in via trade included R.A. Dickey, Josh Johnson, Mark Buehrle, Jose Reyes and Emilio Bonifacio. The Blue Jays' starting rotation is significantly better as a result of these deals, as is their starting lineup.

Additionally, the Jays signed Melky Cabrera. Toronto is now one of the favorites to win the American League pennant this year.