Ranking the Best Players to Declare Early for the NFL Draft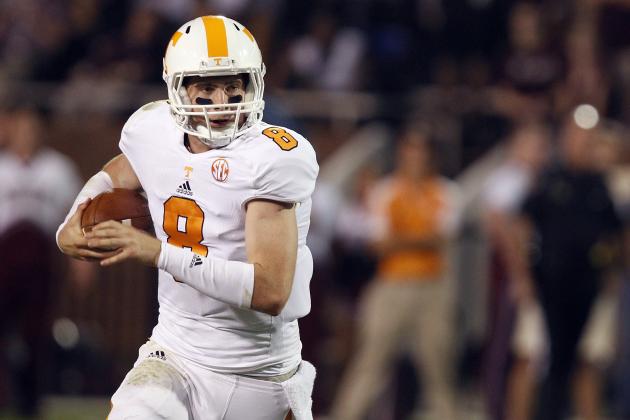 Butch Dill/Getty Images

The first wave of underclassmen have begun to announce their intentions for next season, whether to stay in college for a final year or head off to the NFL.
This seems like as good a time as any to point out that there are still several great players such as Florida State's Bjoern Werner and Georgia's Jarvis Jones who have yet to make their intentions known.
That said, this list runs down the best underclassmen to declare so far and even includes a punter.
Everyone on this list has some eligibility left, and all of them will be drafted, and drafted fairly high, with the exception of Brad Wing (sorry, LSU fans).
Go ahead and read on to find out which underclassmen we rank as the best going into the final few days of college football's postseason.
By the way, if you haven't seen South Carolina defensive end Jadeveon Clowney's monster hit in the Gamecocks bowl game, drop everything and watch it now.
UPDATE (Jan. 3, 2012, 2 p.m. ET):
FSU DE Bjoern Werner has reportedly declared for the NFL draft as well. Werner will largely be considered among the best prospects available in April.
Begin Slideshow

»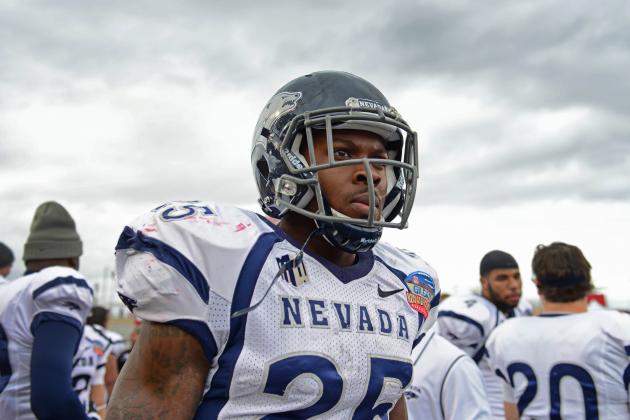 Mark J. Rebilas-USA TODAY Sports

In spite of Stefphon Jefferson's stellar 2012, it's difficult to see him going very high in the draft.
He finished the season with 1,883 yards rushing and 24 touchdowns and averaged five yards per carry.
But Jefferson's running style does not seem to bode well for a great NFL career.
He does a great job taking what's available to him but has average speed, agility and acceleration.
He was great in Nevada's offense, which featured tons of misdirection and a quarterback who was a threat to rush on every play, but in a more traditional pro-style offense, he will struggle.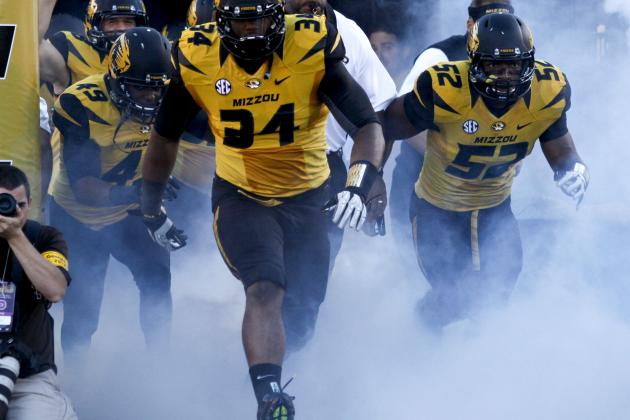 Ed Zurga/Getty Images

With Missouri's switch to the SEC in 2012, Sheldon Richardson emerged as an elite defensive tackle.
He posted career bests in 2012 with 75 tackles, 10.5 tackles for loss and 4.0 sacks and also had three forced fumbles, a blocked kick and a 60-yard fumble return.
There is a concern that he started only 13 of 24 games at the collegiate level, but he's an absolute freak of nature with the tools to develop into a dominant interior defensive lineman.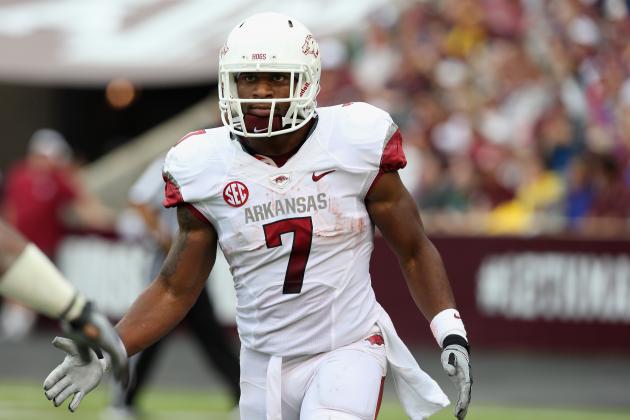 Ronald Martinez/Getty Images

Knile Davis' size, speed and receiving skills catch the eye right off the bat.
However, his hesitancy, delay in making cuts to the outside and ball-security issues are definitely causes for concern.
NFL scouts have to be hoping he returns to his pre-injury, 2011 form, and teams will be reluctant to take a risk on him before the late rounds.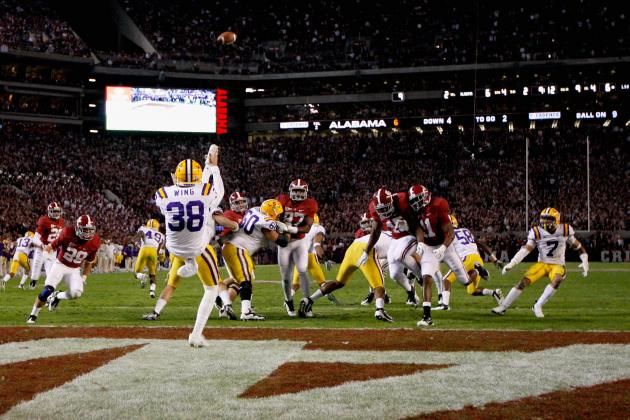 Streeter Lecka/Getty Images

That's right. Brad Wing, a punter, is leaving early for the NFL.
That doesn't happen every year.
Wing is a great candidate to be one of the few punters drafted, however, after averaging over 44 yards per punt in 2012.
Field position is at a premium in the NFL, and Wing will help provide excellent special teams play wherever he ends up exercising his leg power.
Brace Hemmelgarn-USA TODAY Sports

Akeem Spence has been one of the few bright spots for a struggling Illinois team.
He has started every game since his redshirt freshman season in 2010 and has had a major impact for the Illini ever since.
He finished the 2012 campaign with 72 tackles, good enough for third on his team, and is projected to go in the second or third round.
He only has 3.5 sacks for his career, so that could be a concern, but his level of experience could make him a great addition for a team needing some depth on the interior line.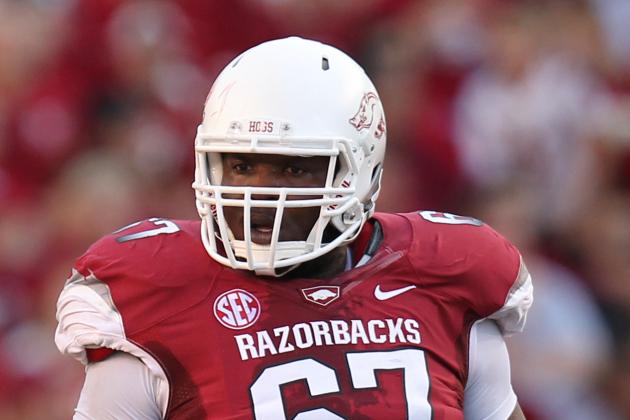 Nelson Chenault-USA TODAY Sports

Alvin Bailey started 38 straight games for the Hogs and would have anchored the Arkansas line in 2013, but instead decided to head to the NFL.
At 6'5" and 315 pounds, Bailey is naturally a big dude, with the ability to jump off the snap and knock back defenders.
He moves well, as evidenced by his success in an Arkansas scheme that requires lots of pulling from its linemen.
He's a solid offensive line prospect, especially for a team looking for some depth.
Tyler Bray led a bad Tennessee team but managed to establish himself as an excellent quarterback.
This season, he finished with 3,612 yards, completed over 59 percent of his passes and threw 34 touchdowns to only 12 interceptions, even while playing against elite SEC competition.
Bray has ridiculous arm strength and can make any throw in any window, which can be a struggle when he wants to make the more difficult throw instead of taking the best read.
Even so, Bray is a stellar talent with sky-high potential, and in the right system, he will have a great career at the next level.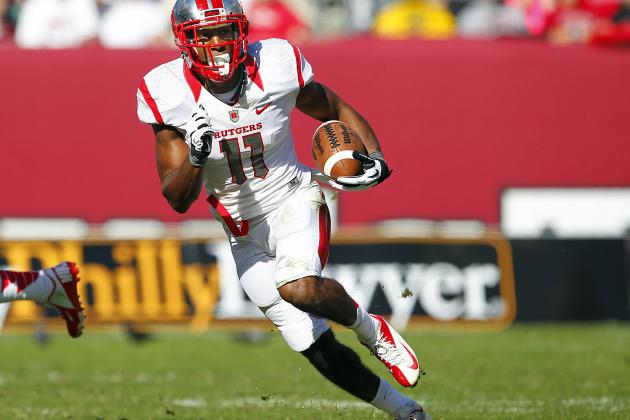 Rich Schultz/Getty Images

Logan Ryan announced his decision to leave Rutgers for the NFL draft after his team's bowl game and has been immediately projected to go near the top of the second round.
Ryan has the physical tools to develop into an excellent cover corner at the next level, including size (6'0"), speed (4.5 40-yard dash) and a nose for the ball that makes him a threat to break up every play.
Most of the focus has been on Rutgers' rushing defense, but it's no picnic trying to throw against a secondary featuring Ryan either.
He makes good tackles in the open field and rarely makes mistakes.
While he may not be Darrelle Revis just yet, he has the potential to develop into a big-time player.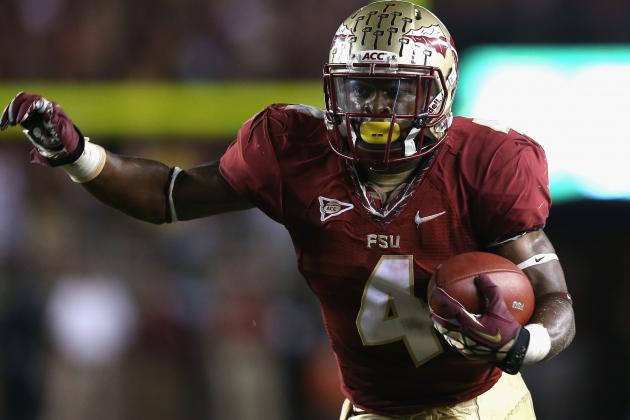 Streeter Lecka/Getty Images

Chris Thompson has not always been able to stay on the field, suffering season-ending injuries each of the last two seasons.
When he does play, however, he is productive.
Thompson is a senior with eligibility remaining but announced his decision to enter the draft the day after FSU's Orange Bowl victory over Northern Illinois.
During his time on the field in 2012, Thompson averaged 7.5 yards per carry on 91 attempts, while displaying big-play ability.
He also averaged 11.8 yards per catch, and his versatility makes him a great pick for someone looking for some running back depth.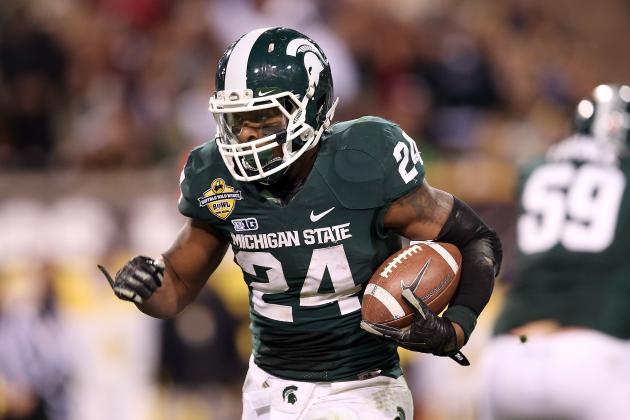 Christian Petersen/Getty Images

Michigan State running back Le'Veon Bell is departing early for the NFL draft.
The Spartans' stud running back finished second in the Big Ten in rushing in 2012 with 1,793 yards and scored 12 touchdowns on the ground.
He is a punishing back with decent hands and great blocking skills, and he is deceptively agile for a man of his size.
He's likely to go late second or early third round, and with his strength, should be, at least, a great change of pace back somewhere in the NFL.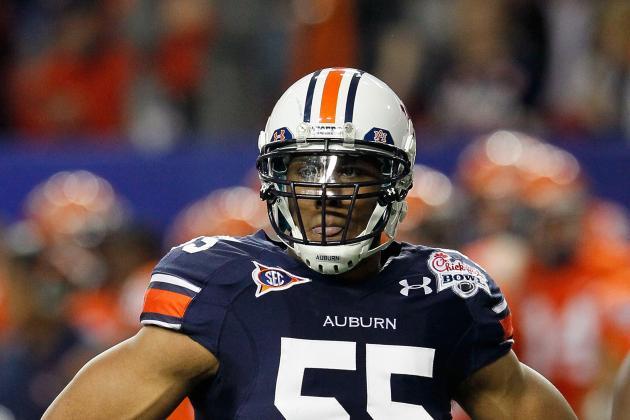 Kevin C. Cox/Getty Images

Corey Lemonier has his versatility going for him. He has the size to remain at defensive end in a 4-3, but many see him being converted to a 3-4 outside linebacker.
He's a beast with an explosive first step and incredible drive to reach the passer.
He does struggle to get off blocks at times but has shown great potential.
If he can learn how to continue penetration after his first move is foiled, he is going to be an excellent pass-rusher in the NFL.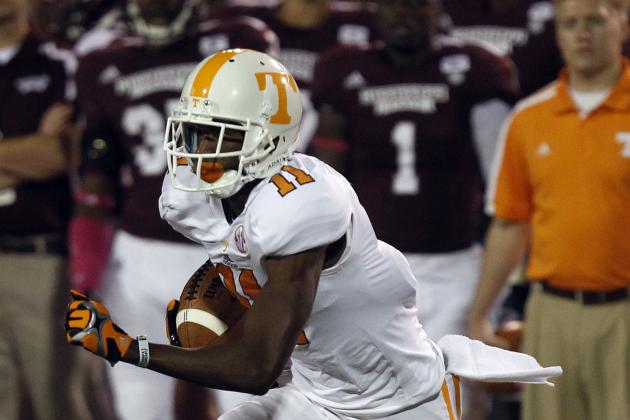 Butch Dill/Getty Images

At 6'4", Justin Hunter is a huge target for his quarterback.
He sometimes struggles with drops and running consistent routes, but a little more discipline could help solve those issues.
He led Tennessee in 2012 with 73 receptions for 1,083 yards and nine touchdowns.
There is some concern about his play against top-flight opponents, as only two of his nine touchdowns came against SEC foes, and his four 100-yard games were against Georgia State, Akron, Troy and Missouri.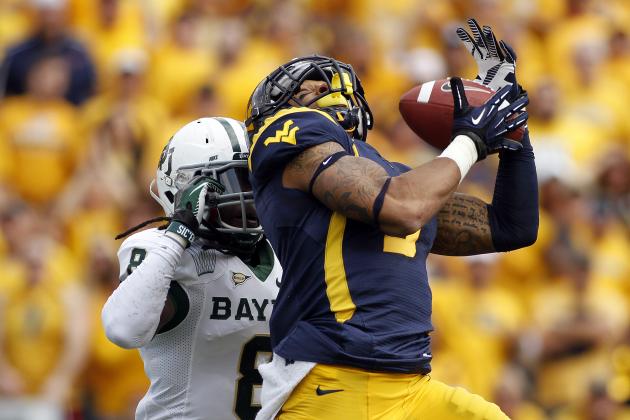 Justin K. Aller/Getty Images

Stedman Bailey is an interesting NFL prospect.
He finished his career at West Virginia as the school's leader in touchdown receptions, a finalist for the Biletnikoff Award and an excellent complement to explosive receiver Tavon Austin.
Bailey was one of the most reliable receivers in the nation, averaging just under two touchdowns (11.5 points) per game, while averaging 125.2 yards per contest.
He's tough and athletic but appears to lack some of the range to make big plays that other NFL receiver make with regularity.
What sets Bailey apart from other receivers is his ability to gain yardage after contact and body control. He uses his body well to get position and make a play on the ball.
He's a solid draft choice for a team looking for some depth at the wide receiver position.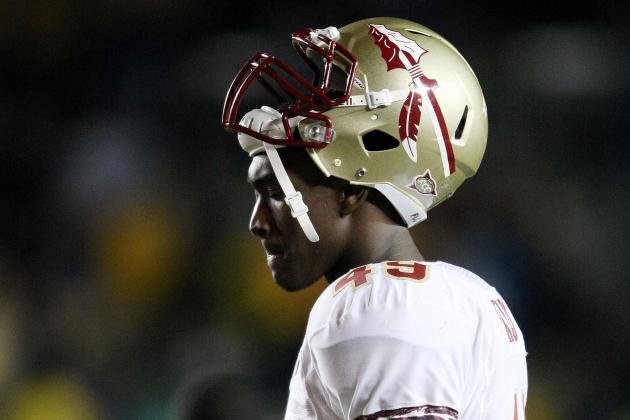 Elsa/Getty Images

Brandon Jenkins is a senior but still has some eligibility remaining.
However, he has opted out of a final year with FSU to test the NFL waters.
He has been out most of 2012 with a foot injury and qualifies for a medical redshirt, but instead he will next be seen trying to make an NFL roster.
As a sophomore—his first season as a starter—he finished third in the nation in sacks with 13.5, so there is no questioning his ability to produce. However, he will have to work very hard to rehab and get ready for the NFL draft, which will lower his draft stock a little bit.
He's a steal if he drops to the third round.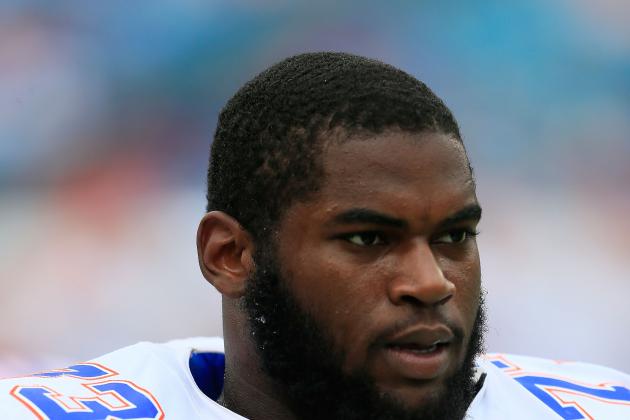 Sam Greenwood/Getty Images

Florida's defense, in spite of its Sugar Bowl loss, was stellar this season.
The team allowed only 2.98 yards per rush and was anchored in the middle by tackle Sharrif Floyd.
Floyd finished the season with 13 tackles for loss, a forced fumble, six hurries and three sacks.
His strength is playing against the run, and he is excellent at that, but if he ever develops a consistent pass rush, Floyd has the opportunity to develop into something special.
After spending two years at end, the move to tackle was productive for him this season, including on special teams, where he blocked two kicks.
He's projected to go in the first round of the draft by ESPN's Mel Kiper and is one of several great defensive tackles entering the draft this season.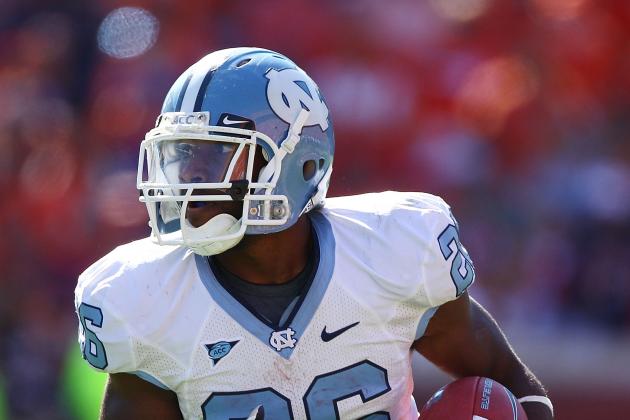 Scott Halleran/Getty Images

If Giovani Bernard stayed at North Carolina for the 2013 season, he would be an almost automatic Heisman candidate.
Bernard possesses incredible vision, great speed and great hands.
He's going to be a great get for whichever team drafts him and has the tools to be a star at the next level.
There are some durability issues, as Bernard missed two games this season and also suffered an ACL injury during the 2010 season.
He finished his collegiate career as the first UNC running back with back-to-back 1,000-yard seasons since Natrone Means in '91-'92.
Xavier Rhodes is a great talent who should be a first-round pick at the cornerback position.
He is physical and can dish out punishment in unusual amounts for a cornerback.
He's been a key part of the Florida State defense in each of his three full seasons on the field and has earned a reputation for being a heavy hitter.
His interception numbers have dropped every season, but much of that drop in production is due to teams throwing away from his side of the field.
He's one of the top corners available in the draft and presents an interesting possibility to teams looking to inject some swagger into their secondary.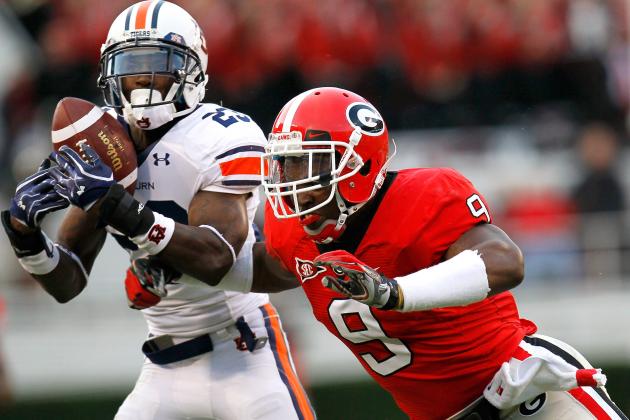 Kevin C. Cox/Getty Images

Alec Ogletree led the Bulldogs in tackles this season and posted 11.5 tackles for loss, an interception and his first career touchdown in the SEC title game.
And he sat out the first four games of the season.
He has the ability to run sideline to sideline with the best linebackers currently in the game, at either level, and with some development will be a stud in the NFL.
He absolutely demolishes ball-carriers yet plays with discipline.
Give him a few years at the next level, and he has the potential to become a Pro Bowl-caliber talent.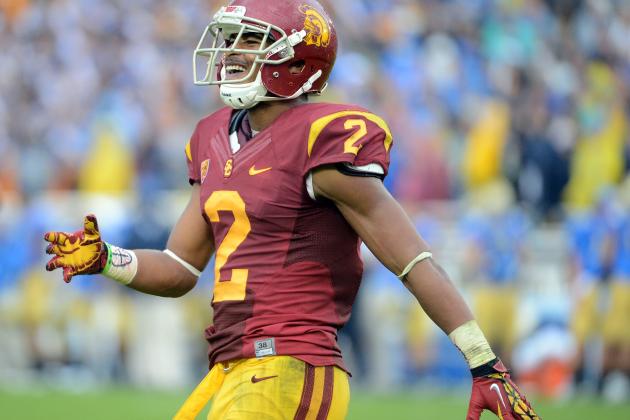 Harry How/Getty Images

Robert Woods made a splash following the Trojans' bowl loss to Georgia Tech with his announcement that he would be leaving for the NFL.
He also made it very clear that he was not happy with the number of times his number was called this season, telling reporters, "If the coaches wanted to keep me another year, they would've probably got me the ball."
Even with his less than pleasant exit from the USC program, Woods is a huge talent with tons of potential.
He finished the 2012 season with 76 catches and 11 touchdowns and is an athletic freak that creates matchup nightmares with just about every cornerback he faces.
While Marqise Lee has easily been the best receiver USC has on the field, Woods has sky-high potential and will fit in well in almost any offensive system at the next level.
Eddie Lacy's ability to break contact and make plays set him apart.
At 6'1", 220 pounds, he is a big back who runs downhill and punishes tacklers who try to bring him down.
He has a nose for the end zone, scoring three touchdowns in three different games in 2012, and anchored an Alabama rushing attack that averaged nearly 225 yards per game.
The man averaged 6.4 yards per carry as a back in the SEC, facing defenses such as LSU, Mississippi State and Georgia.
While he may take a year or two to develop, he will eventually be a great NFL back.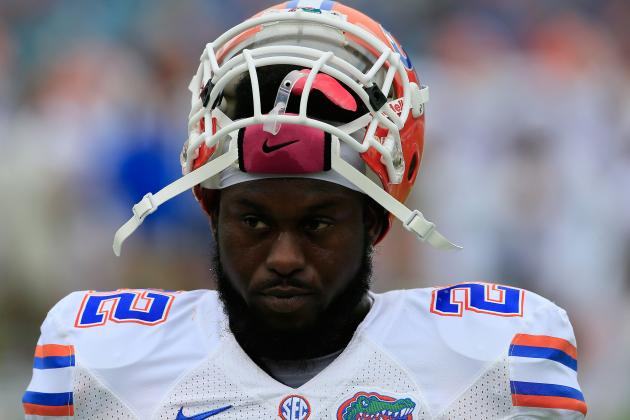 Sam Greenwood/Getty Images

Matt Elam was all over the filed for the Gators this season, racking up 76 tackles, 11 in the Sugar Bowl, and earning first-team All-American honors.
Elam is great in run support or coverage and came away with four interceptions and two sacks this season.
He has a nose for the ball and the speed to cover a ton of ground, accelerating quickly to the line of scrimmage in run support or backpedaling into coverage.
As a key part of one of the best defenses in the nation, Elam has proven that he has the skills to be an elite safety in the NFL.
Marcus Lattimore has some durability questions to answer, having been knocked out of two consecutive seasons with knee injuries.
If it weren't for that and the devaluation of running backs in today's NFL, Lattimore would easily be a first-round pick.
As it is, he will fall into the second or third round.
He doesn't possess the breakaway speed that NFL teams would like to see but has every other quality that could be desired at the position.
He's a great pass-blocker, can punish defenders or run around them and finished his college career with 2,677 yards and 41 total touchdowns.
The guy is clearly one of the top backs in the nation if he can stay healthy.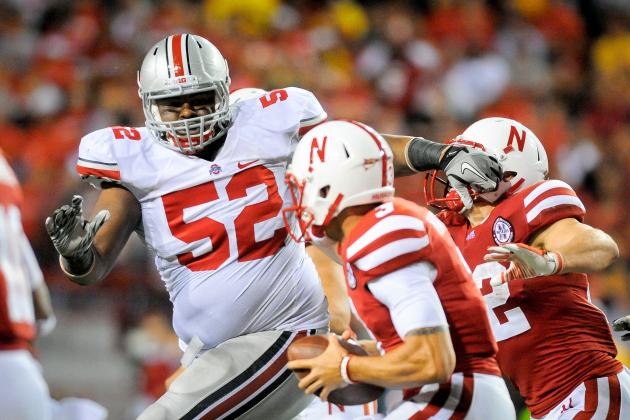 Eric Francis/Getty Images

Johnathan Hankins has had a great career in the middle of the Buckeye defense, making big plays and clogging up the middle to give Ohio State one of the better defensive lines in the Big Ten.
He's projected to go in the top 10 of the draft and will provide an instant boost to any defense that needs some depth in the interior.
Hankins is versatile, having lined up at both end and tackle throughout his career. He plays with a high motor and has the ability to dominate a game with effort.
He fell a little short of his 2011 numbers this season, but there is no doubting he is one of the most talented defensive tackles available in the draft.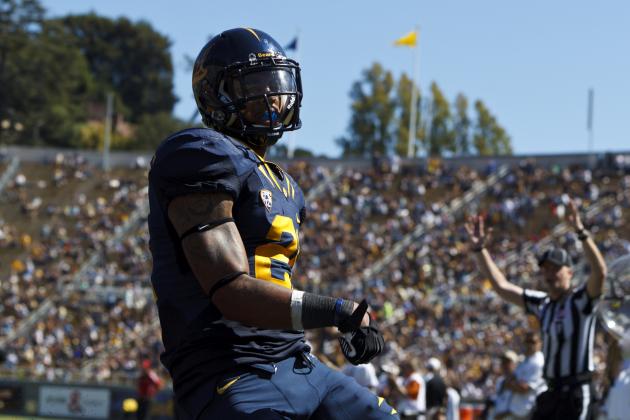 Jason O. Watson/Getty Images

Keenan Allen is the epitome of underrated.
He has toiled at Cal for three seasons, playing on a team where he has been by far the most talented player and laboring in relative obscurity given the Golden Bears' ineptitude in recent seasons.
But the man is a beast and projected as the first receiver taken in the 2013 NFL draft.
At 6'3", Allen will be a legitimate No. 1 receiver in a West Coast offense with the ability to create big plays in a short passing game.
He does not possess elite speed but has the tools to emerge as a top-flight receiver in the right system.
His numbers were down this season by nearly 50 percent, but with a solid quarterback, he will put up big numbers at the next level.
Damontre Moore is easily one of the best defensive players available in the draft.
In the 2012 season, he posted 12.5 tackles for loss and a total of 20 sacks, while competing as one of the best defensive players in the SEC.
He's a monster rushing to the quarterback and has the speed and agility to reverse his feet and make a play across the field.
He's going to go early in the first round of the draft and will have an immediate impact wherever he lands for the 2013 season.