UFC 155: Eddie Wineland and the 3 Heaviest Hands in the Bantamweight Division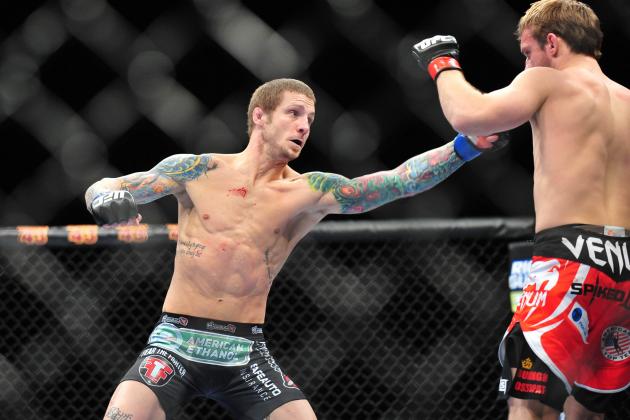 Gary A. Vasquez-USA TODAY Sports

Fighters in the lower weight classes are not primarily known for their fight-stopping power.
They are usually known for their speed, technique and creativity.
There are however, a few fighters who are able to hit their opponents hard enough to end the fight.
Power is rare at the bantamweight level, but some fighters have it and use it to great effect in the Octagon. It is a very beneficial skill to be able to end your opponent's night with a single punch.
Let's look at some UFC bantamweights who can do just that.
Begin Slideshow

»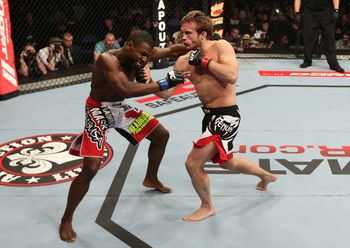 His nickname is "One-Punch" after all.
Pickett wowed fans when he knocked out Yves Jabouin with a nasty uppercut at UFC on Fuel TV 5.
He hits incredibly hard for his weight class, which became evident when he dropped both Ivan Menjivar and Damacio Page.
Every punch he throws may not finish you, but you better believe you're going to feel it.
He holds seven wins by way of KO, and should never be underestimated when he's in close and trading blows in the pocket.
Pickett is extremely powerful and will try to continue living up to his nickname.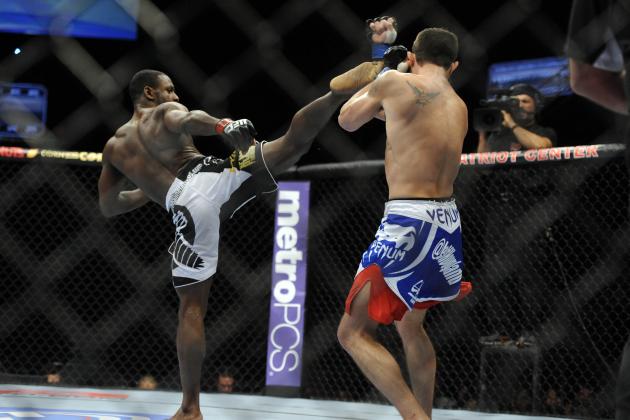 Rafael Suanes-USA TODAY Sports

Jabouin is a powerful, fast and accurate striker. He's also a former champion kickboxer, and that is where his high level striking comes from.
The savvy tactician throws excellent combinations and mixes in his punches and kicks to keep opponents off balance.
His kicking repertoire includes spinning kicks, body kicks and head-kicks.
Simply put, he does it all.
Jabouin holds 11 wins by way of the knockout.
The Haitian-Canadian is a very diverse and powerful striker who can stand with anyone in the bantamweight division.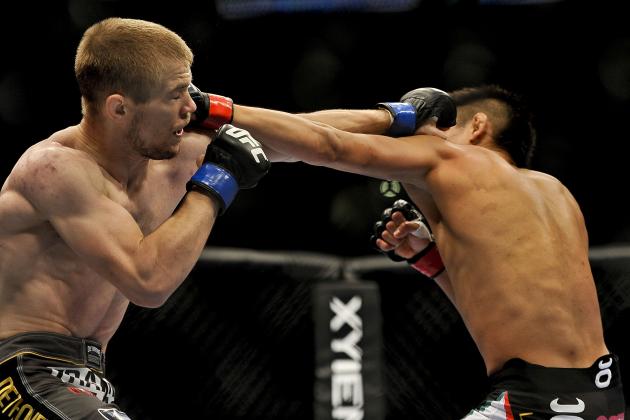 Paul Abell-USA TODAY Sports

No heavy bantamweight hitters list is complete without the addition of recent title challenger, Michael McDonald.
McDonald has shown power that other fighters in his weight class can only dream of having. Nine of his 15 wins have come by way of the knockout.
In the UFC, McDonald has impressed both fans and management by securing back-to-back wins, both of which came at the ends of his fists.
Alex Soto was the first to feel his power, and one fight later it was Miguel Torres lying unconscious on the canvas.
McDonald has announced himself to the division, and his power is not to be trifled with. He is one of the division's hardest hitters, and will use that power any chance he is given.
Tweet me @FuscoNation16.