Which EPL Clubs Are Set for the Best 2013?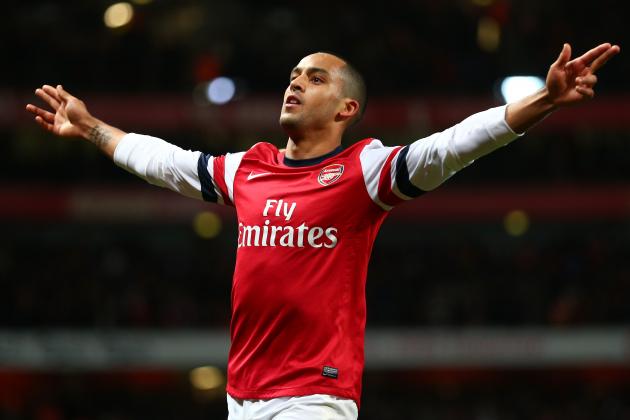 Clive Mason/Getty Images

2012 saw a roller coaster of highs and lows in the English Premier League, from the thrilling last-gasp 2011/12 title decider to a glut of heavily lopsided scorelines in the first half of 2012/13.
Many Premier League teams will greet 2013 with more dread than cheer. Any bounce from the trademark Harry Redknapp magic will have to be massive to keep QPR up, and the signs so far are not promising. Reading seem equally certain for the drop. Newcastle, recipients of one of the year's more spectacular pastings in their last match of 2012, must be wondering where all of last season's sparkle vanished to.
But plenty of EPL teams have reason to face the new year with optimism. Here are five who are especially looking forward to 2013.
Begin Slideshow

»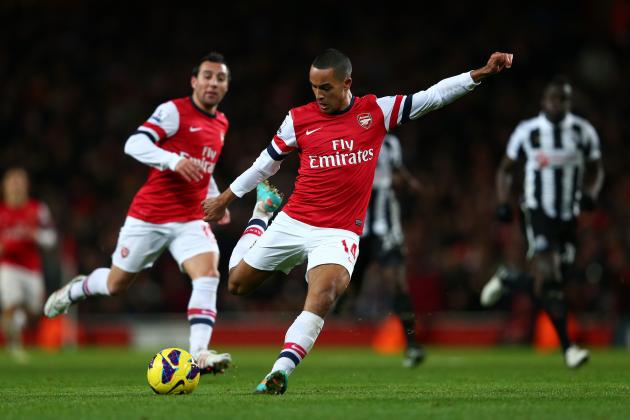 Clive Mason/Getty Images

After their worst start to a season in 17 years under Arsène Wenger, there are signs that Arsenal could start to return to at least some vestige of their former glory in 2013.
Much will depend on the future of Theo Walcott, a point hammered home in his exuberant man-of-the-match display against Newcastle in Arsenal's last game of 2012.
Wenger addressed the issue emphatically in his post-match press conference, explicitly ruling out any move for Walcott in the January transfer window, according to the Guardian.
From a wider perspective, Arsenal's fate is also somewhat dependent on UEFA's enforcement of the financial fair play rules. Trophy-starved fans have been little consoled by the club's responsible handling of finances, but if the fair play rules are enforced, they could find themselves on more equal footing with the league's behemoths in 2013 than they have been in years.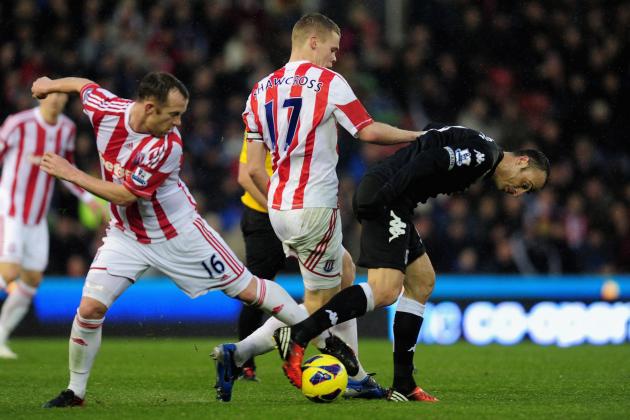 Jamie McDonald/Getty Images

There's a lot to be said for having a distinct footballing identity, even if it happens to be unattractive, unfashionable and unloved.
Stoke attract their fair share of criticism for adhering to a style that is rapidly approaching extinction. The stereotype emphasises size and strength over skill, and while Stoke players occasionally produce genuinely sublime moments to remind us of the crudity of stereotypes, there is no doubt Tony Pulis instils his team with an old-fashioned but effective ethic of physical football.
Until referees start giving fouls for the kind of penalty-box wrestling Stoke employ, it will remain an effective tactic and continue to ensure solid Premier League returns. With shifts in refereeing standards, it might not last much beyond 2013—but for the next year, Stoke will revel in their unloved identity.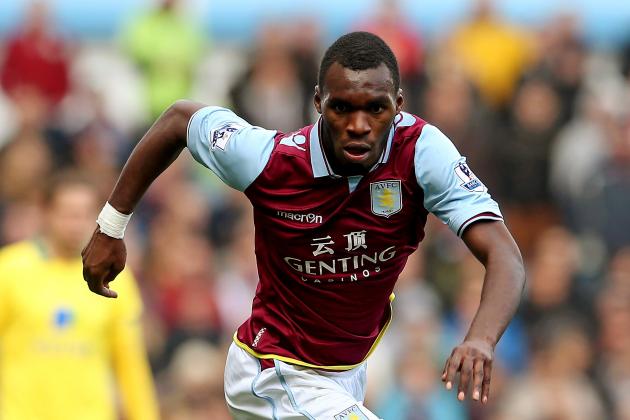 Scott Heavey/Getty Images

It may be perverse to suggest that a team who shipped 15 unanswered goals in their last three matches of 2012 have reason to face the new year with cheer, but Aston Villa do have some.
A relatively kind fixture list at the start of 2013 should provide Villa with opportunity to exorcise the horrors of their festive season pastings.
Paul Lambert's side had shown distinct glimmers of promise before the 8-0 massacre at Chelsea, and there is every reason to believe that will resurface, with a young, talented squad—notably the gifted Christian Benteke—solid if unspectacular backing and a manager with proven Premier League nous.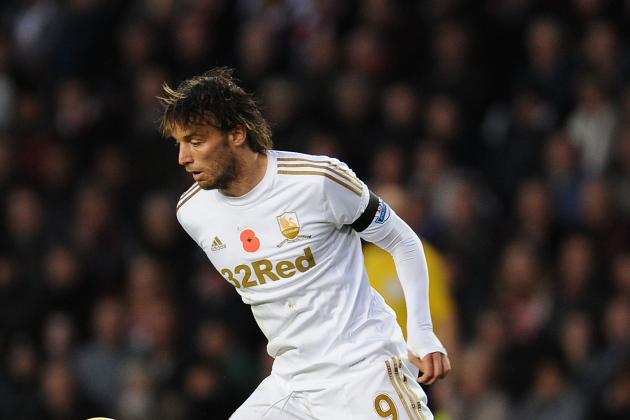 Tom Dulat/Getty Images

2012 will be hard to top for a team that started the 2012/13 season tipped for relegation and finished the year in the top half of the Premier League table.
The much-feared disruption of Brendan Rodgers' departure never materialised and Michael Laudrup immediately proved his Premier League mettle—not least by securing what must be the signing of the season, Michu.
The Spanish goal machine has been the obvious, eye-catching advantage in the Swans arsenal, but the team has much to offer all over the pitch both in individual talent and their continued cohesion as an elegant and inventive passing side.
In addition to a top-ten league finish, Swansea will be targetting cup success in 2013 with chance at the League Cup final if they manage to get past Chelsea in the semis. Considering Chelsea's form in knockout competitions this season, it's far from a long shot.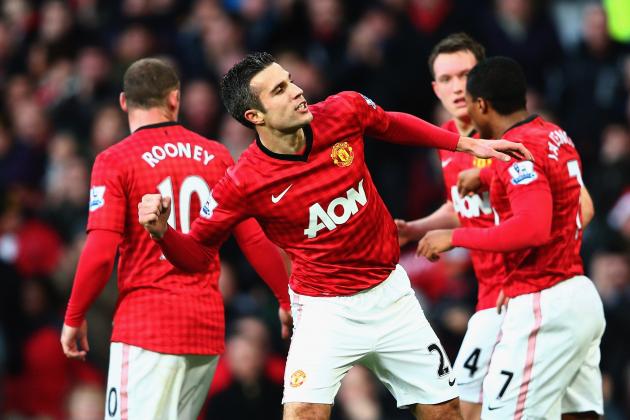 Clive Mason/Getty Images

Man United enter 2013 right where they feel they should be—at the top of the Premier League table.
Their 2012/13 form has not always been convincing. They have picked up a risky habit of conceding early goals, depended on coming from behind for fully half of their Premier League wins and suffered the appalling early form of a visibly unfit Wayne Rooney.
Yet at year's end they led rivals Manchester City by 7 points, and there is much to be optimistic about for 2013.
They have already successfully navigated arguably their two most dangerous ties, away to City and to Chelsea. The return of Nemanja Vidic after injury should bolster the defence. And in contrast with City, who will feel Yaya Touré's absence keenly, United have no players going to the Africa Cup of Nations.
European success may not be on the cards for 2013 with a Champions League showdown looming with Real Madrid, but United still might fancy their chances against a side struggling with form and managerial discord.