5 Fights for Cain Velasquez to Take Next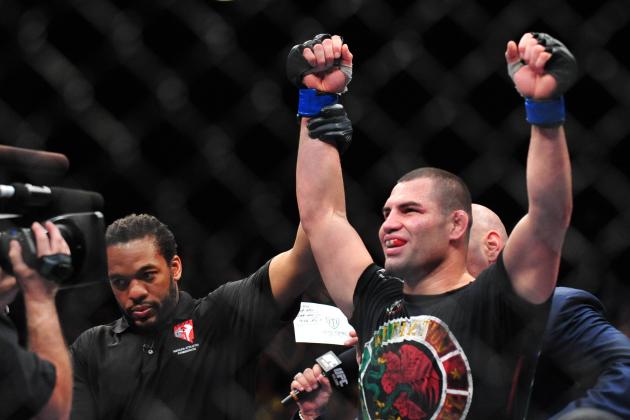 Gary A. Vasquez-USA TODAY Sports

After an incredible performance at UFC 155, Cain Velasquez can once again call himself the UFC heavyweight champion. That leaves UFC matchmaker Joe Silva with the unenviable task of trying to find a suitable and willing opponent for AKA's most celebrated student.
But why let Silva have all of the fun? Why not take a look at potential opponents for Velasquez and find the most suitable fit.
Here is a look at five potential fights for Cain Velasquez to take next.
Begin Slideshow

»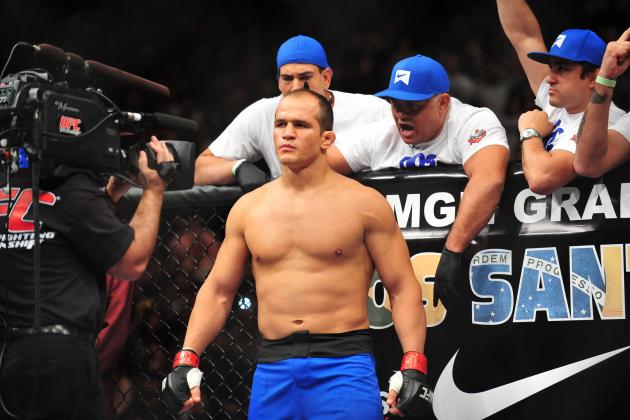 Gary A. Vasquez-USA TODAY Sports

Say what you will about UFC 155 and its one-sided main event, but the fact remains that Junior dos Santos and Cain Velasquez have each given the other his only loss inside the Octagon. There is no question that a rubber match would be a big sell on Pay-Per-View when you consider that there are few legitimate claims to the title of "best in the world."
Junior looked good until getting clobbered by an enormous punch in the first round. He never fully recovered from the onslaught that followed and would go on to lose a shutout on the judge's scorecards.
While dos Santos will likely need a major win to get back into top contender status, with most other top stars booked, there are no clear-cut opponents for Velasquez in the current heavyweight landscape.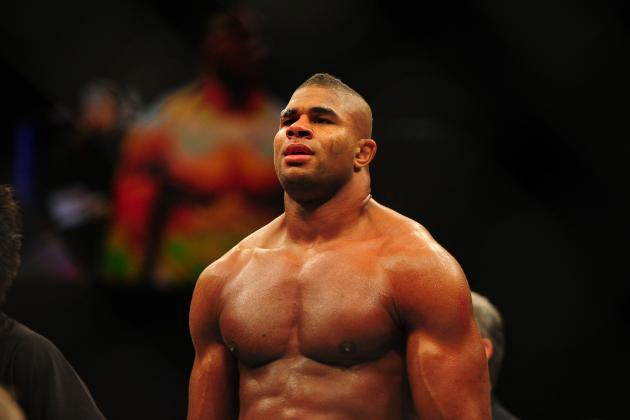 Mark J. Rebilas-USA TODAY Sports

Overeem is currently scheduled to take on Bigfoot Silva at UFC 156. If he gets pass the mighty giant, he is the obvious first choice to step into the cage with the champion, as he never lost his Strikeforce title and has not lost a fight in more than five years.
"The Demolition Man" was scheduled to get a crack at Junior dos Santos for the belt back at UFC 146, but a failed pre-fight urinalysis cost him his license.
With a K-1 kickboxing championship to his credit, Overeem might be the greatest heavyweight striker in mixed martial arts. Velasquez would have to utilize a similar game plan to the one he used tonight, although he may not have the strength to hold down The Reem.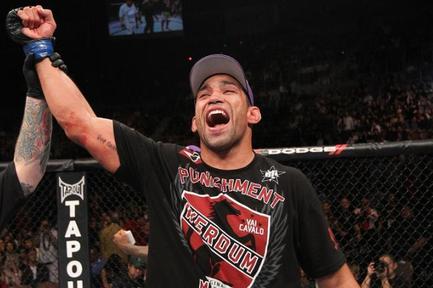 Photo: UFC.com
It's hard to believe that a fighter like Fabricio Werdum has never fought for a title at any point in his career. After all, this is the guy who ended the incredible reign of Fedor Emelianenko and has wins over Alistair Overeem and Roy Nelson.
Werdum is a black belt in muay thai and judo, but his bread and butter lies in his second-degree black belt in jiu-jitsu.
There is little question that Velasquez would try to outbox Werdum, as any ground affair is a recipe for disaster.
Obviously this fight only makes sense if Werdum can defeat opposing coach Antonio Nogueira following The Ultimate Fighter: Brazil 2.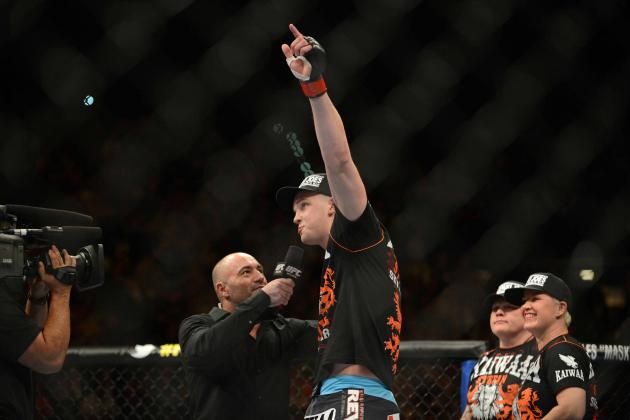 Ron Chenoy-USA TODAY Sports

Stefan Struve has won four consecutive bouts inside the Octagon, with none making it into the third round. In addition, he has had his arm raised in six of his last seven contests and nine of his last 11.
Standing at seven feet tall, Struve is the biggest threat to the title, but only in a literal sense.
"The Skyscraper's" biggest wins have come against former title contender Paul Buentello and undefeated prospect Stipe Miocic, but he gets his chance to tackle PRIDE star Mark Hunt in March. If he is successful in that contest, it's hard to deny his momentum much longer.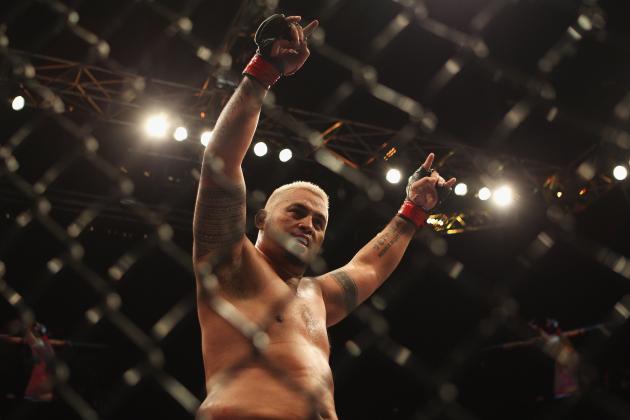 Mark Kolbe/Getty Images

Speaking of Mark Hunt, he is a heavyweight who should be on everyone's radar. After all, the Super Samoan has won all three of his last fights, which includes big wins against Ben Rothwell and a knockout against Cheick Kongo.
Hunt was scheduled to take on Stefan Struve at UFC 146 until a knee injury forced him from the contest. In March, that fight will finally take place when the UFC returns to Japan.
Fans rallied earlier this year to have Hunt moved into a title fight with Junior dos Santos after Alistair Overeem was removed from the event. The campaign made major waves in the community to the point that Dana White acknowledged it in an interview with ESPN.