UFC 155 Predictions: Who Will Walk Away with Fight Night Bonuses?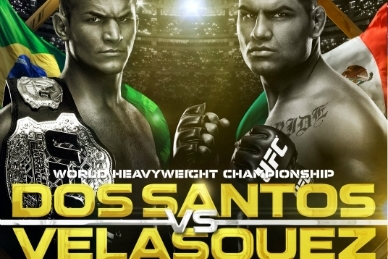 mmaweekly.com
UFC 155 features a stacked lineup that's bound to produce some great fights, knockouts and submissions. Of course, for the fighters involved, that means the chance at grabbing some extra fight-night bonus cash to put in their wallets.
While most people are trying to get their fight predictions in, Bleacher Report would like to provide you with some insight as to who will win the fight-night bonuses for Fight of the Night, Knockout of the Night and Submission of the Night.
Will Junior dos Santos add another highlight-reel KO? Will Jim Miller and Joe Lauzon steal the show or provide a slick submission finish? Will some bonus winners come from the preliminary bouts?
Read on to find out who takes home the bonus and becomes at least $40,000 richer.
Begin Slideshow

»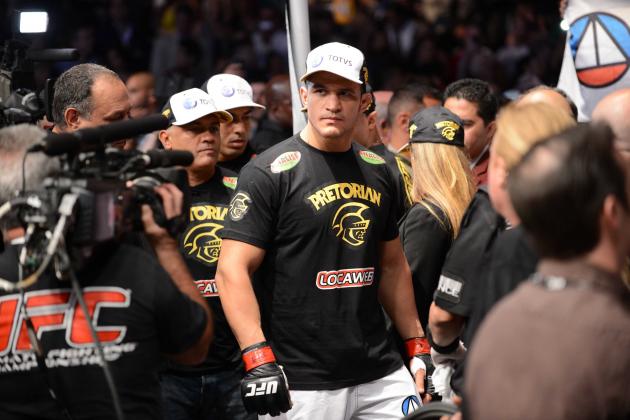 Ron Chenoy-USA TODAY Sports

Considering the fact that I'm leaning toward Junior dos Santos retaining his title, it would seem the UFC champion is a favorite to win Knockout of the Night honors. A dos Santos victory is unlikely to come by any means other than knockout, and given the ferocity of the heavyweight's punches, a KO of Cain Velasquez could be very spectacular.
If JDS isn't the winner, I believe another odds on favorite could be Melvin Guillard. The lightweight hits like a Mack truck, and given the fact that his opponent, Jamie Varner, has never been stopped via KO/TKO, a knockout against Varner should prove worthy enough to get Knockout of the Night.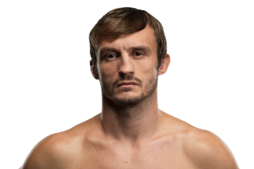 espn.go.com
Although the Jim Miller-Joe Lauzon contest could end in a "flash submission," given the proficiency of both men's ground game, I don't think either man will fall victim to the other's trap.
Without many submission artists competing on the main card, I'd look toward the FX prelims to find the Submission of the Night winner.
Both Brad Pickett and Eddie Wineland have picked up the pieces from recent losses. For Pickett, it was a matter of erasing an ugly lose to Renan Barao in his home country with two straight victories. For the former WEC champion Wineland, it was surviving the chopping block by defeating Scott Jorgensen after two straight losses.
Wineland obviously still has dangerous KO power in his hands, as he became the first man to stop Jorgensen via KO, which means Pickett may want to avoid the stand-up game. Despite Pickett's nickname being "One Punch," the Englishman actually has more wins via submission than KO.
After a fun scrap on their feet, I see Pickett looking to utilize his ground game and slap on a tight submission for the tap out.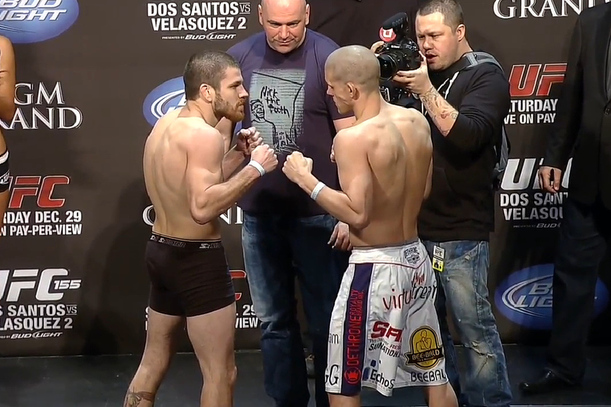 mmamania.com
Fight of the Night could be a toss-up.
Joe Lauzon and Jim Miller are two scrappy guys who always bring it every time they step in the Octagon. Neither man is likely to be finished, and this could lead to a fun scrap. Every time Lauzon steps into the cage, there's always the possibility for a fight night bonus.
But there are two other guys on the card who could end up stealing the show. Tim Boetsch and Costa Philippou are as tough as they come, and both will likely make it to the final bell. Given the toughness of both competitors, the Boetsch-Philippou fight could steal the show.
Of course, there's reason to believe that Boetsch could employ a more conservative game plan of using kicks to control the distance, much like he did against Hector Lombard, which would all but ruin their chances of winning Fight of the Night.