NFL Week 17 Picks: 3 Reasons the New York Giants Will Beat the Eagles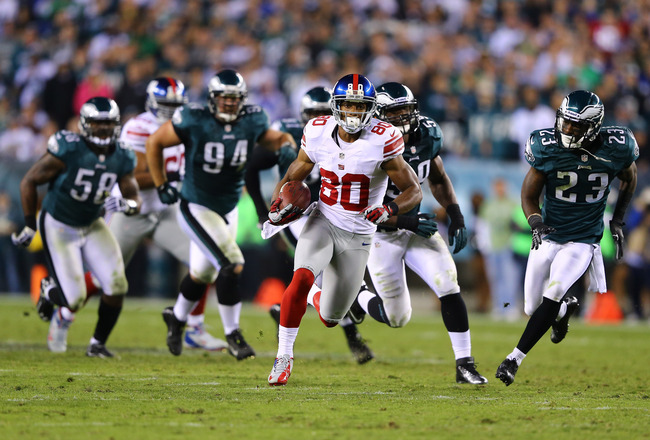 Al Bello/Getty Images
Anyone making NFL Week 17 picks would intrigued by the Philadelphia Eagles' matchup against the struggling New York Giants. But three key components suggest that Eli Manning and his squad will keep their playoff hopes alive with a win in New York on Sunday.
Many have ruled the Giants out of the playoffs, but with a little bit of help, the G-Men can still advance and attempt to make another magical playoff run.
With plenty of action going on around the league in Week 17, the main focus may not be on this game in MetLife Stadium, but it could still prove to be quite important.
Here are three reasons why the New York Giants will take down the Philadelphia Eagles on Sunday.
1. Revenge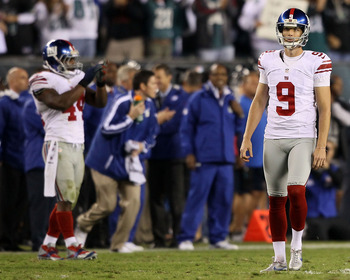 Alex Trautwig/Getty Images
As many Giants fans probably know, New York is just a measly 1-8 against the Philadelphia Eagles in their last nine games.
The Eagles are arguably the Giants' biggest rival in the NFL, and if they provide an obstacle for the Giants to reach the playoffs, you better believe the Giants will bring their A-game against their division rivals from Pennsylvania.
Every Giants fan remembers the Week 4 matchup in which the G-Men lost to the Eagles by two after two straight missed field goals by Lawrence Tynes. That game has proven to be pretty costly in their quest to reach the playoffs.
If you think that Tom Coughlin and the Giants have forgotten about that heartbreaking loss, you are simply mistaken.
Faceoffs against the Eagles are always circled on the Giants' calendar, but after losing the way they did in Week 4, and now that playoff implications are involved, the Giants are on a mission.
2. Michael Vick Is Starting for Philadelphia
Rob Carr/Getty Images
It has been a long and painful season for the Philadelphia Eagles, and that mostly stems from their poor play at the quarterback position.
After going with rookie quarterback Nick Foles for the past seven games, the Eagles are forced to go back to their original starter, Michael Vick, due to Foles' broken hand.
This could prove to be good news for the Giants.
Michael Vick has not played an NFL game since the beginning of November, and when he was playing, he wasn't even playing well.
Vick is currently 26th in the league with a 47.5 total quarterback rating, and he had a quarterback rating of just 79.2 before being benched by coach Andy Reid last month.
Vick is coming back to a mess of an Eagles offense—one that is missing Vick's favorite target, DeSean Jackson, and has lost 10 of its last 11 games.
Expect Vick to struggle in his return to the gridiron this week.
3. It's Do or Die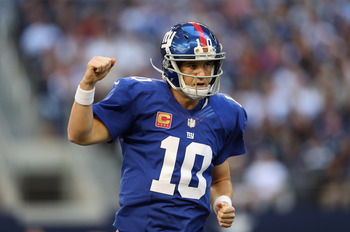 Ronald Martinez/Getty Images
The New York Giants have made a reputation for themselves around the league as the team that wins with their backs against the wall.
This is just the situation that Tom Coughlin and the New York Giants live for.
The Giants have had significant success in these types of situations, and they always seem to play their best football when it really matters.
Although they need a ton of help to reach the postseason, the Giants must defeat the Eagles to keep their hopes alive. Given their track record, that is likely to happen.
The situation isn't exactly ideal, but a divisional matchup against a 4-11 Eagles team on their home field gives the Giants a great chance at winning this game.
Keep Reading

New York Giants: Like this team?