WWE 2012: 9 Things That Went Right the Past 12 Months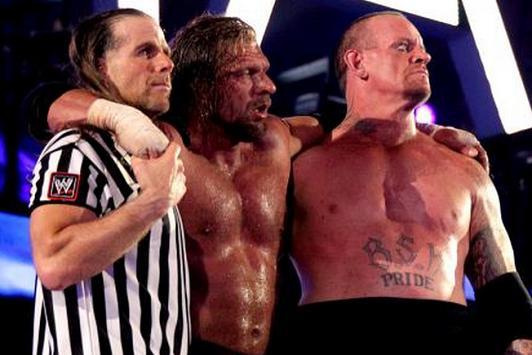 my123cents.blogspot.com
Believe it or not, not everything this year in professional wrestling was an abject failure.
While there were several misses throughout the year in the WWE (not to the point of Oz or Vinnie Vegas or Glacier) that left us scratching our heads, there were some good things that came out of 2012 the company can hang its hat on.
And while we are trying to get over the poor Christmas Eve program and the attempt to sabotage Christmas and the return of Tensai, the WWE can look to these events or programs which made headlines for the company and help some modicum of success.
These are some of the best programs and events of 2012 for the WWE.
Begin Slideshow

»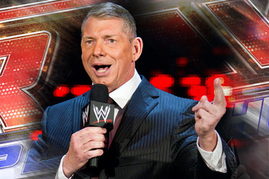 wrestling.insidepulse.com
When your company is in need, all you need to do is be yourself.
Thank you, Vince McMahon.
The WWE needed a much-desired boost, some energy from an unlikely source. McMahon did that when he made his way back to the ring for a little influence.
While it wasn't the "Mr. McMahon" of old, it still did enough to get the juices flowing and the ratings up in the company. Should we expect more of this in the coming year? Maybe since the ratings for the Christmas Eve show were very low.
You never try to hurt Santa Claus in a season like this.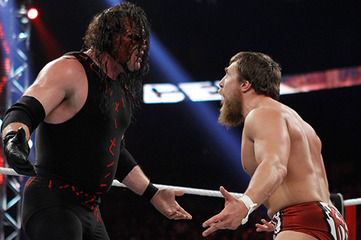 wwe.com
Finally, tag team wrestling has come back to the WWE. While this isn't DX or Demolition, it still provides another part of the company that is starting to thrive.
Team Hell No and Team Rhodes Scholars are pretty solid. Prime Time Players will be tag team champions at some point. The Uso's and Epico and Primo are exciting.
And if Sin Cara and Rey Mysterio can ever remain healthy, they are another great team.
Not a bad start at all.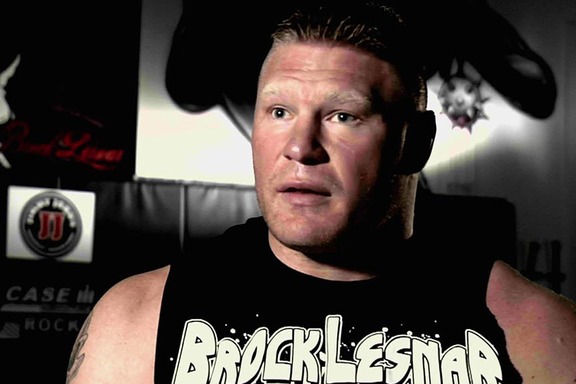 wwe.com
It worked to a fault, and then fell apart.
In my opinion, the WWE is no place for Brock Lesnar. He is too aggressive, and there are not enough MMA-style wrestlers who could keep up with him. There is very little draw for him right now.
A return is almost guaranteed at some point, and his angles with John Cena and Triple H were decent, but they did not blow the roof off the building.
Keep him away for a while.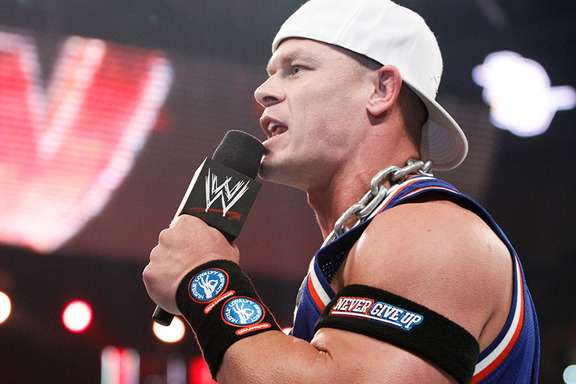 wwe.com
He lost two opportunities to cash in MITB. That has to be some record.
John Cena did not hold the WWE title this year, and his star is fading some. He has become the leader of the company that fights the good fight. A bigger version of Sting and AJ Styles.
Cena is now locked in a program with Dolph Ziggler with no room for upward movement. It's a strange slope he is on, and there is no way to improve him without making major changes to his character.
We all know that won't happen.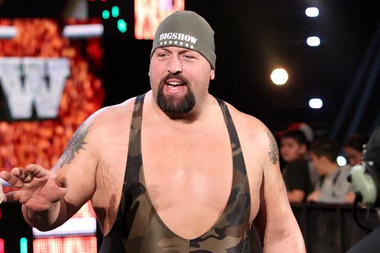 kayfabenews.com
He has toiled for some time, and now, we have finally seen the best Paul Wight has to offer.
Thank you for a solid year in the ring.
Actually, we have never seen Big Show look better, and his feuds with John Cena, CM Punk and Sheamus this year have helped elevate him to another level. This is his best work as a heel ever.
He is not a long-term solution as the World champion, but for now his work is solid, his mic skills are great and his gimmick still rocks.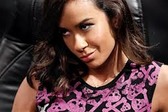 411mania.com
She has been an influence in the WWE for the majority of the year. While she is not as important as say the tenure of CM Punk, she has still remained a vital part of major storylines throughout 2012.
Has there ever been a time in wrestling history where one woman has had so much power?
Thank God for the cute brunette we all love and hate at the same time.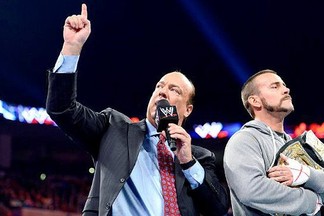 espn.go.com
How could this not make the list?
For all of our complaining about how he is a mid-level talent, CM Punk still rises above it all and remains our WWE champion. And unless there is someone who can just beat him down over and over again, this may not change until sometime in the summer.
We may have grown tired of Punk and his antics, his talk and his association with Paul Heyman, but it is one of the best things going in the WWE and something that still works well with the masses.
And we all must learn to deal with it.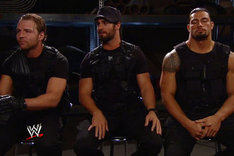 cagesideseats.com
In nWo fashion, The Shield in a short amount of time has become a rogue trinity that has taken the company by storm.
What a novel concept. Seriously, these guys could be better than the nWo.
The secrecy, the undeniable appeal and the idea we never know what will happen next all lend to excitement in and out of the ring.
And as we saw in the last pay-per-view, these guys can deliver when called upon. We look for bigger and even better things in 2013.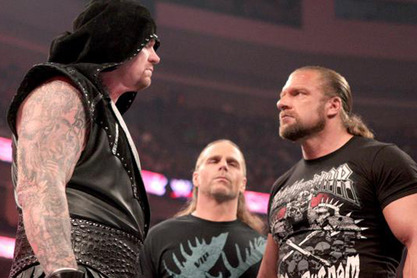 espn1420.com
It was without a doubt the best WrestleMania event I have ever seen.
And the matches did not disappoint. Nothing about being in South Beach this past April was a failure and proved that even after almost 30 years in the making, Vince McMahon still knows how to put on wrestling's greatest show.
P.T. Barnum would be proud of this.
The Undertaker and Triple H proved they could still get it done in the ring. Rock/Cena delivered as it should have, and Daniel Bryan lost the World title in 18 seconds.
We could not have asked for more.