Detroit Tigers: New Year's Resolutions for 2013
Jonathan Daniel/Getty Images

As well as the Detroit Tigers performed last season, winning the American League Central Division, and making it to the World Series, the Tigers' season was far from painless.
There were a lot of mistakes made throughout the course of the year, and Detroit was unceremoniously swept out of the Fall Classic.
The Tigers have made a few key moves this offseason to bolster their lineup but there is only so much you can do on paper.
That's why they still play the games.
The Tigers have won back-to-back AL Central championships, and made it to the World Series twice in the last seven years, but haven't come up with the ultimate prize of winning a World Championship.
There are several things that Detroit needs to do during the 2013 season, and here are the six things that should be New Years resolutions for the Tigers:
Begin Slideshow

»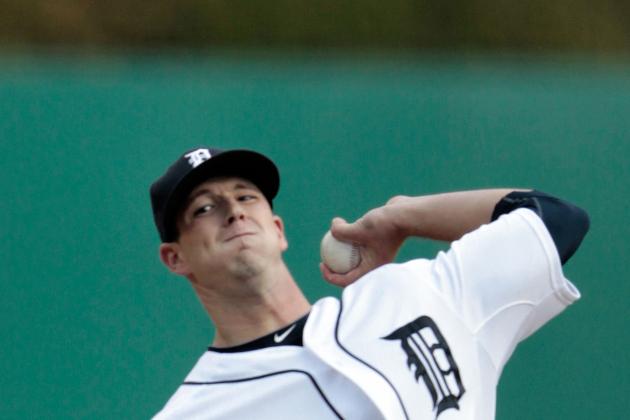 Leon Halip/Getty Images

Drew Smyly earned his spot in the Tigers' rotation during 2012 Spring Training and continued to earn his worth every time he took the mound.
He deserves the nod for the No. 5 starter job, hands down, over Rick Porcello.
Smyly, 23, went 1-0 in his first four career starts last season, giving up just three earned runs in 22 innings on his way to an ERA of 1.23.
Smyly remained in the rotation until Aug. 31 when he made his first appearance out of the bullpen. After 18 starts, he made five appearances as a reliever and finished the season with a respectable 4-3 record and a 3.99 ERA.
The left-hander also shined out of the bullpen in the playoffs last season, making four appearances, giving up just one earned run, boasting a 2.25 ERA.
Smyly was mature beyond his years during his rookie season, showing no signs of nervousness or jitters, even in the biggest moments on the biggest stage.
He should be given the opportunity to compete for a spot during Spring Training in 2013, which history shows is a task he's up for.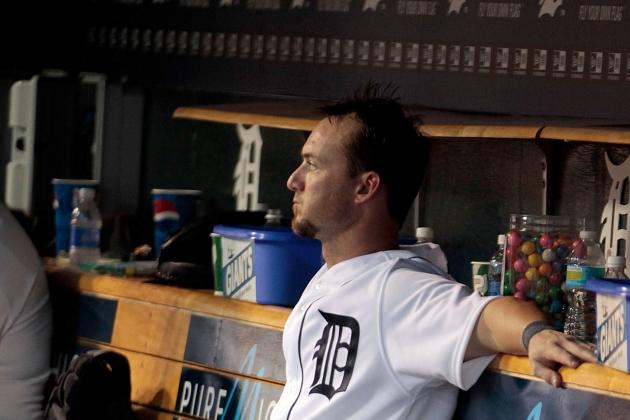 Leon Halip/Getty Images

I'm not one to beat a dead horse, but Ryan Raburn may have been the worst player to ever to put on a Tigers uniform.
Now that Jim Leyland and company have finally come to their senses and got rid of the putrid second baseman, he needs to stay in the rear view mirror.
Forever.
The Tigers need to stay away from Raburn-esque players all together.
For some reason or another, Leyland had a soft spot for Raburn and had a "gut feeling" that he would pull himself out of the slump he was stumbling through for the better part of two years.
After an abysmal first half to the 2011 season where he batted .213, Raburn came back with a .341 average after the All-Star break and earned another shot for 2012.
Showing his true colors last season, Raburn averaged .171 with one home run and 12 RBI's in 66 games, splitting time between the Tigers and Triple-A Toledo.
After earning over $3 million over the last two seasons, the Tigers had enough of Raburn and released him in November.
Leyland has always been a players manager and, more often than not, goes with his gut. Next season, he needs to deviate from that way of thinking and put out a lineup every day that gives the Tigers the best chance to win.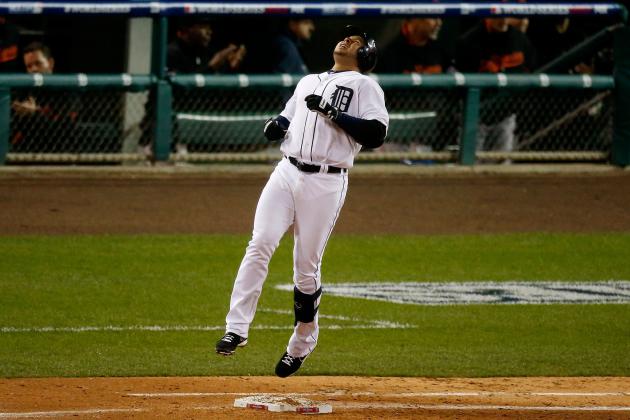 Leon Halip/Getty Images

Jhonny Peralta isn't the same player he was when the Tigers acquired him in July, 2010.
In 57 games with the Tigers in 2010, Peralta averaged a modest .253, but he hit eight home runs and had 38 RBI in his first year with Detroit.
In 2011, the career .264 hitter had a breakout season, batting .299 with a .345 on-base percentage, 21 home runs and 86 RBI and it looked as if the Tigers had the productive short stop they had been looking for, for years.
But last season, Peralta's production drastically decreased. His .239 average was his worst since his rookie year in 2003, and despite playing 150 games—four more games than the season before--he only hit 13 home runs and earned 63 RBI.
Peralta, who will enter his 11th Major League season next year, and will turn 31 in May, has lost more than a step defensively. His range has badly diminished and can't be counted on to consistently make anything but a routine play.
Jamie Squire/Getty Images

The Tigers have given Bruce Rondon the keys to the car.
Like an oblivious parent of an irresponsible 16-year-old driver, the Tigers are going all-in with Rondon as their closer going into the 2013 campaign.
The 22-year-old rookie has only played above Single-A for about half of a season, but the Tigers are convinced that Rondon is the best man for the job next season, replacing Jose Valverde.
General Manager Dave Dombrowski has insisted that the Tigers are set at closer and won't pursue anyone in the trade market or in free agency.
He's hinted that if Rondon struggles in the early going, the Tigers are open to an acquisition at the All-Star break or at the trade deadline, but I think throwing Rondon out there as the only closer could be a mistake.
There's a fine line between giving a talented prodigy an early shot, and throwing a kid into a huge role in a pennant race way too early.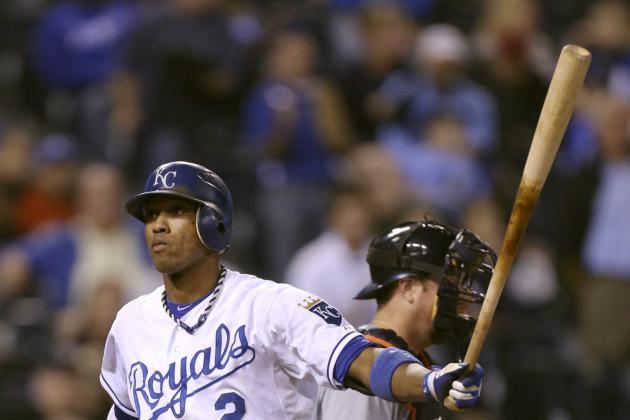 Ed Zurga/Getty Images

The Tigers were in a season-long battle with the Chicago White Sox last season, trailing Chicago by three games with 16 remaining regular season contests.
Detroit overcame the deficit to make the playoffs a year ago, but the Tigers might have a similar battle with the White Sox this year, and might have some competition from a couple other teams in the Central Division.
The Kansas City Royals are one of the most improved teams in baseball, and the Cleveland Indians have made some key acquisitions, including the addition of former New York Yankee Nick Swisher.
The Tigers were unanimous picks to dominate the Central last season, but had to scrape and claw—no pun intended—to win the division and make the playoffs.
Detroit will be runaway favorites again to win the division, but the Tigers will need to play to their potential to make their third consecutive postseason appearance.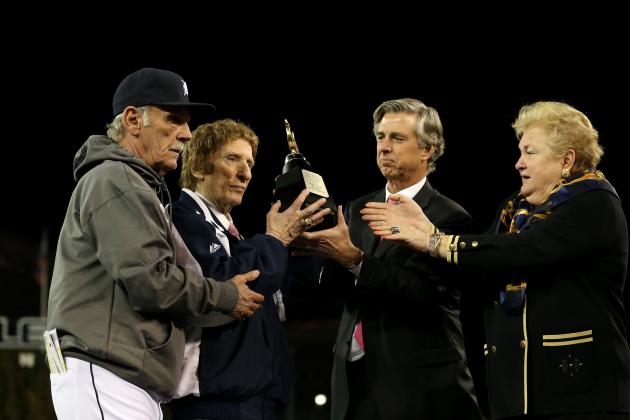 Jonathan Daniel/Getty Images

It's World Series or bust this year for the Tigers.
Period.
After making back-to-back trips to the playoffs, and trips to the World Series twice in seven years, anything but a World Championship would be a disappointment for everyone in Detroit.
The moves that Dombrowski, and 83-year-old Owner Mike Illitch have made in the last few years, and especially this offseason have been geared toward winning now.
Illitch wants to see his team win a championship in his lifetime and has emptied his pockets to ensure that happens. The Tigers have the sixth highest payroll in baseball in 2013 and anything but a World Title next season is unacceptable.