MLB Free-Agency Tracker: Grading This Week's Signings, Trades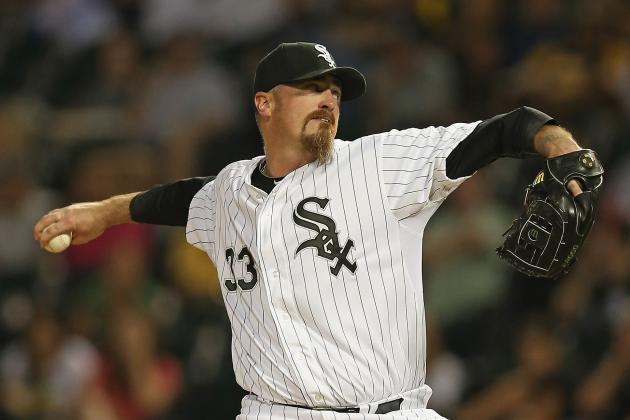 Jonathan Daniel/Getty Images

With just over a month separating teams all across the major leagues from spring training, we're finally starting to get a picture of what the rosters may look like come spring (with some teams still making their final offseason moves, of course).
A number of high-profile signings and trades highlighted the offseason, though there were many other moves that haven't received nearly as much attention but could still yield just as much upside.
There are a number of top free agents still on the market, so there's no doubting that we'll see some additional big contracts handed out before spring training.
In the meantime, here's a rundown of some notable signings that went down this week on the MLB wire.
Begin Slideshow

»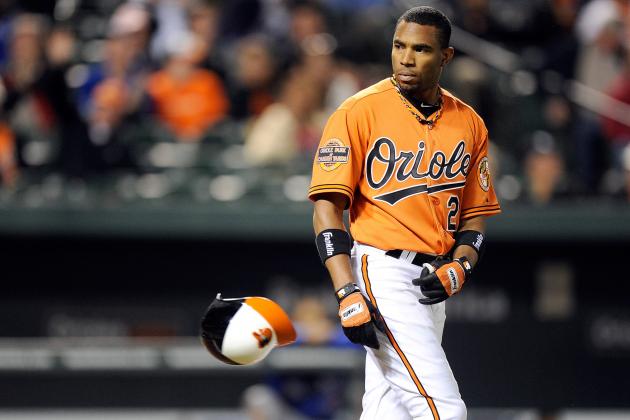 Greg Fiume/Getty Images

The Kansas City Royals continued their maneuvering this offseason with the signing of two veterans to minor-league deals this week.
Endy Chavez and Miguel Tejada have both made their marks on the league, and while Tejada wasn't with a team last season, his veteran presence in spring training should definitely serve a strong purpose for KC.
Chavez played in 64 games with the Baltimore Orioles last season, batting just a hair over .200 while struggling to fit in.
The signings won't make a huge impact on the Royals' postseason chances, but with little risk involved, the moves don't hurt at all either.
Grade: B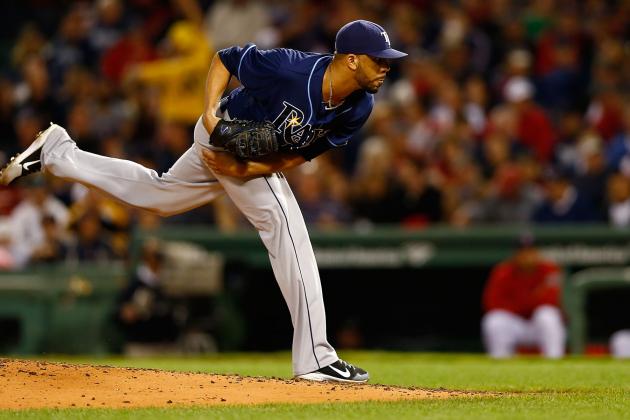 Jared Wickerham/Getty Images

With James Shields and Wade Davis no longer in the picture, the Tampa Bay Rays pitching staff will be led even more by David Price in 2013, who signed a one-year deal this week to avoid arbitration.
The Rays have brought some great prospects over from Kansas City this offseason, but agreeing to terms with last season's Cy Young winner has to be one of their best moves of the winter.
Price has won 61 games in four seasons with the Rays, and heading into 2013, there's no reason to think he won't once again prove to be one of the best arms in baseball.
Grade: A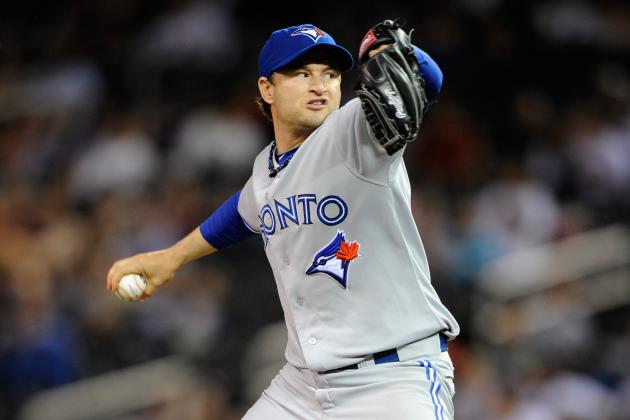 Hannah Foslien/Getty Images

With the lack of activity coming from the Texas Rangers all offseason, the addition of Jason Frasor likely didn't generate too much excitement among Ranger fans.
Frasor has, however, been a very solid relief option throughout his career, making 525 appearances while posting a sub-4.00 ERA and earning 26 saves.
He joins a bullpen that also added Joakim Soria, who returns after missing the entire 2012 season after undergoing Tommy John surgery.
Frasor did spend an extended amount of the year on the disabled list with arm issues of his own, but the 35-year-old should have plenty left in the tank for another run in 2013.
Grade: B-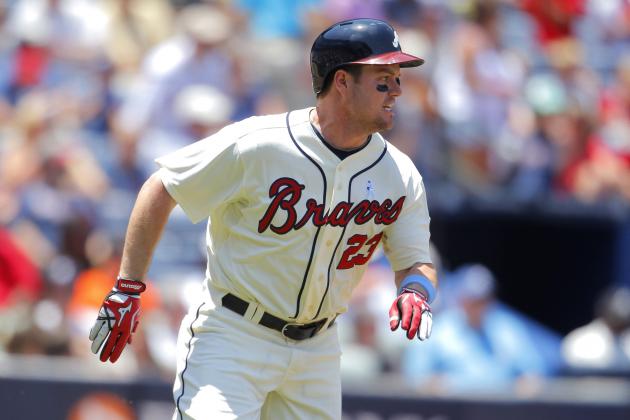 Todd Kirkland/Getty Images

It may not have been the big outfield splash that you would expect the New York Yankees to make, but with Raul Ibanez, Andruw Jones and Nick Swisher all out of the picture, you can't blame them for inking 34-year-old Matt Diaz to a minor-league contract this week.
He played in only 51 games with the Atlanta Braves in 2012 and struggled with injury, but as a whole Diaz has been a solid outfield option throughout his career.
Diaz is a career .291/.339/.431 hitter, and while the Yankees still have Curtis Granderson, Ichiro Suzuki and Brett Gardner set to man the outfield, their new addition could be a great find if he can return to form.
Grade: B+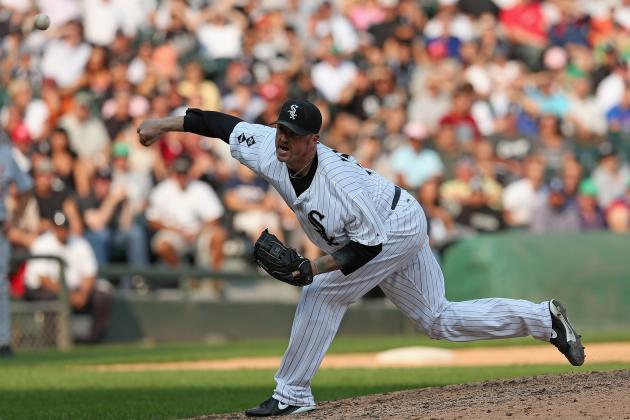 Jonathan Daniel/Getty Images

The biggest acquisition coming out of the Cleveland Indians camp this winter has to be the acquisition of Nick Swisher, but the team also took a chance on pitcher Brett Myers in signing him to a one-year deal.
Myers has had six 10-win seasons as a starting pitcher with the Philadelphia Phillies and Houston Astros, but made the move to the bullpen in 2012 and went 3-8 in 70 appearances with a 3.31 ERA pitching for the Astros and White Sox.
He'll be making the return to the starting rotation in 2013, but with only 40 wins in 110 starts in his last five seasons as a starter, the Indians need to minimize their expectations for the 32-year-old righty.
Grade: C+