Identifying Unique Aspects of Every MLB Ballpark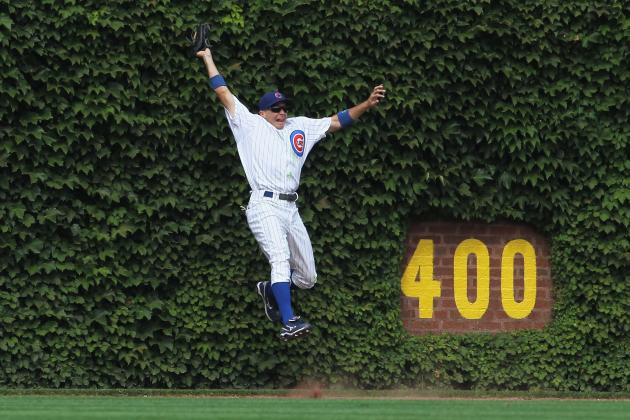 Jonathan Daniel/Getty Images

New stadiums are taking shape in a number of different ways, continuing to evolve the game day experience. Despite that, the older stadiums are in no way slighted, as they too have their own unique features that set them apart.
Some of these features are the most longstanding and notable in baseball while others are newer and represent the birth of tradition as stadiums are erected.
Since there are many stadiums I haven't set foot in, feel free to chime in with anything I may not be aware of at stadiums across the league.
At any rate, here are some unique features of MLB stadiums near you.
Begin Slideshow

»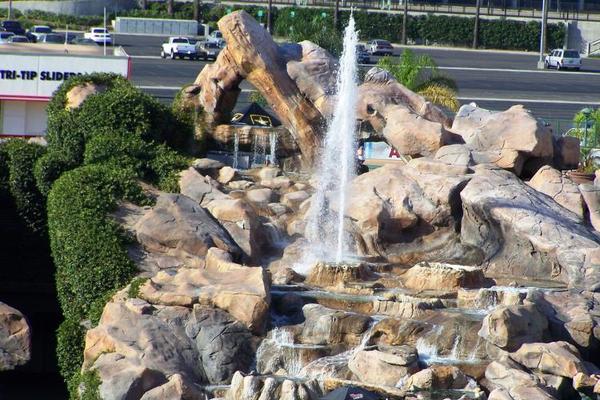 jdbaseball.com
Much like fountains in other major league stadiums, the rock fountain and surrounding landscape at Angel Stadium provides a very scenic backdrop for fans watching their Halos take the field.
With sluggers like Mike Trout and Albert Pujols setting foot in the batter's box in Anaheim, the rocks should see plenty of action in the coming seasons.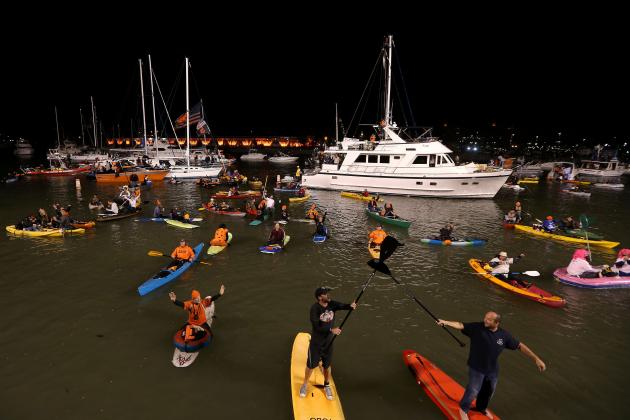 Ezra Shaw/Getty Images

Since Barry Bonds took off the Giants uniform for the final time, there haven't been nearly as many balls making their way into McCovey Cove for a shot at a longball.
That sure hasn't stopped fans from making their way there on a nightly basis though.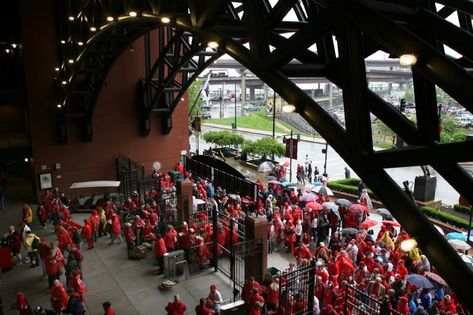 stltoday.com
When the new Busch Stadium was erected, Gate 3 was given its own unique touch.
The archway over the entrance bears a striking resemblance to the Eads Bridge, while Stan Musial's bronze statue looks on just outside the gate as well.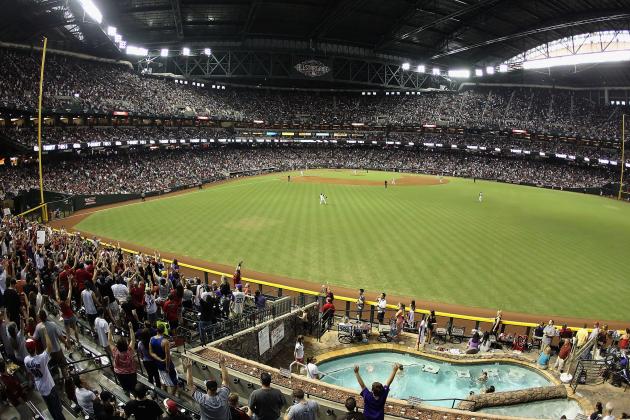 Christian Petersen/Getty Images

With the heat always prevalent in steamy Arizona, the Diamondbacks installed quite a unique feature.
They installed a pool and hot tub in the outfield area of Chase Field.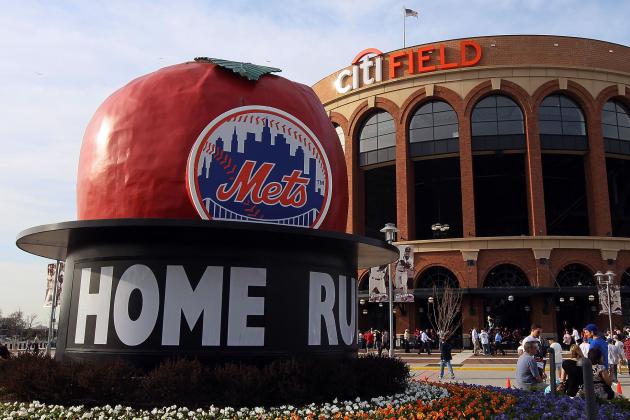 Jim McIsaac/Getty Images

There aren't many images more synonymous with the New York Mets than the giant apple that we remember from Shea Stadium.
Luckily, the landmark wasn't forgotten when the team made its move to Citi Field a few years ago.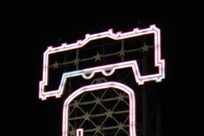 ballparkguides.com
There are few things better than the freedom that our country enjoys every day of our lives—and in Philadelphia, a symbol of our independence has been recreated at Citizens Bank Park.
A 52-foot-tall Liberty Bell was erected, lighting up each time a Phillie goes yard.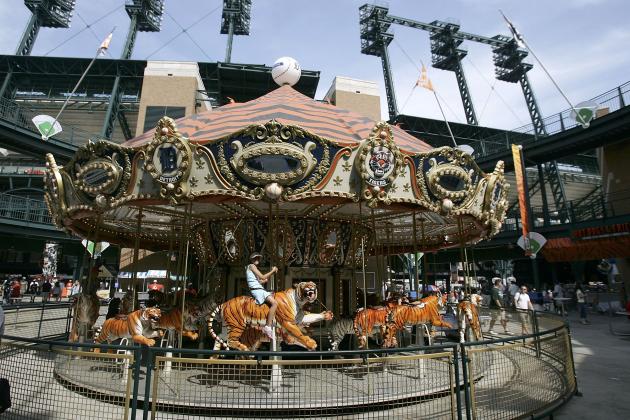 Jonathan Daniel/Getty Images

It's interesting to see new stadiums erected these days, as they've become far more than just a place to take in a baseball game. There are now numerous activities at fans' disposal should they wander away from their seats.
Comerica Park is no exception with a Ferris wheel and carousel among the options available for fans in attendance.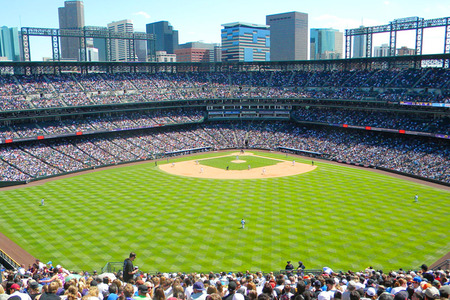 Devon O'Neil/ESPN
Among the distinction of being the only team I'm aware of that uses a humidor to keep the baseballs temperate, the home of the Colorado Rockies is also home to the farthest seats in baseball.
I don't know that I'd jump at the opportunity to sit 600 feet away from home plate, but the "rockpile" certainly is unique.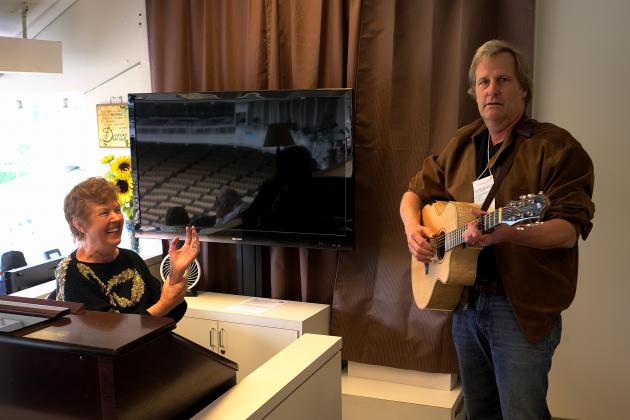 Stephen Dunn/Getty Images

Organists have long been a part of baseball tradition.
While advances in technology have changed the way acoustics are utilized in most ballparks, fans at Dodger Stadium have something no other ballpark does, the one and only Nancy Bea Hefley.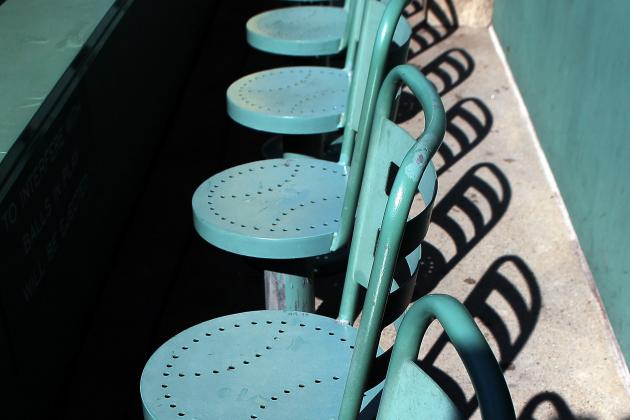 Elsa/Getty Images

The green monster is one of the most recognizable aspects of any stadium in all of sports, and the Boston Red Sox have done a good job of pulling more attention to it with the green monster seats made available for fans.
Sitting atop the monster, fans are treated to a unique perspective on the game that just can't be seen from anywhere else.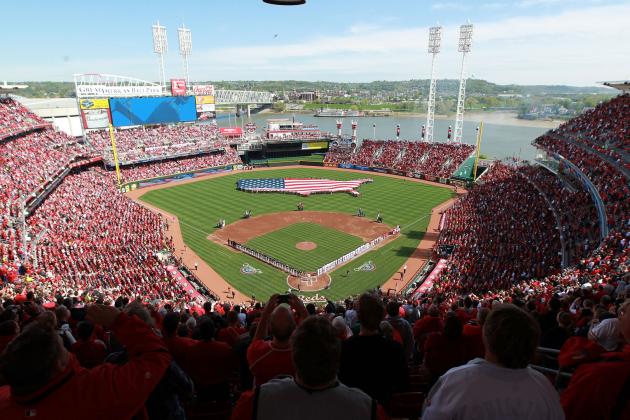 Andy Lyons/Getty Images

It has been a longstanding tradition in Cincinnati that the Reds play the first game of the major league season.
That has resulted in an unofficial holiday for the faithful headed to the Great American Ballpark in early April.
G. Newman Lowrance/Getty Images

Recently renovated Kauffman Stadium got plenty of attention last summer as the 2012 All-Star game took aim at Kansas City, showcasing one of the more underrated stadiums in baseball.
The fountains survived but definitely took on an onslaught after the Home Run Derby waterlogged many balls.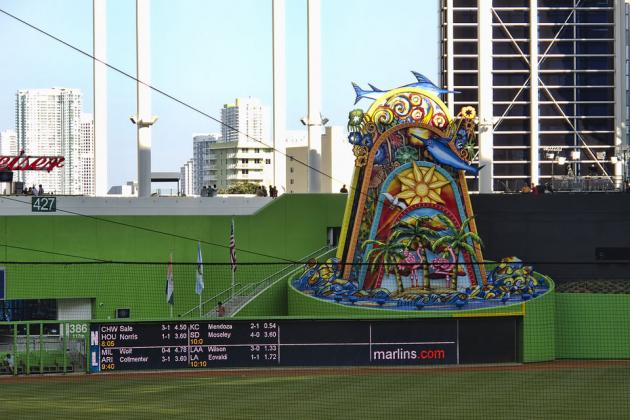 Wikipedia.org
When the Miami Marlins christened their new ballpark last spring, the league saw what was if nothing else a very unique atmosphere, as a number of different quirks set it apart from the rest of the league.
The outfield statue that comes to life whenever a home run is hit is certainly unique, but I'm still not really sure if that's a good thing or not.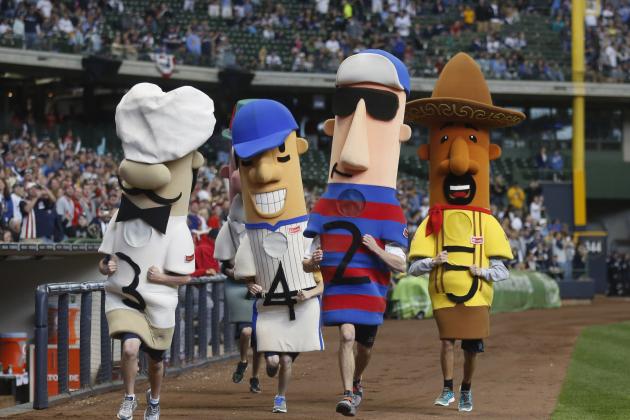 Jeffrey Phelps/Getty Images

Bernie the Brewer steals the show any time a member of the Milwaukee Brewers goes deep in Miller Park.
The sausage race takes the cake though when it comes to ranking the costumes and represents one of the best in-game activities in all of baseball.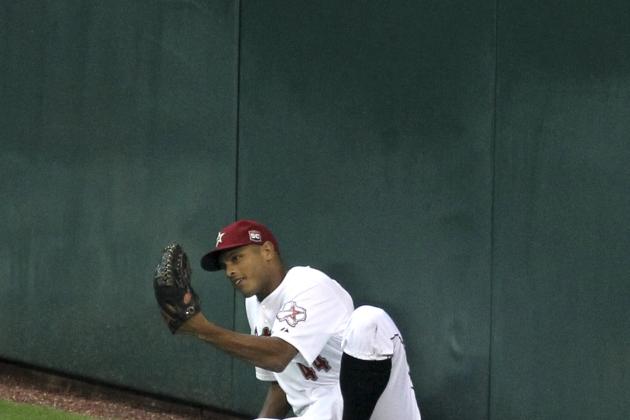 Bob Levey/Getty Images
guidetobaseball.com
Part of what makes baseball such a great sport is the lack of changes that have taken place over the years, allowing it to play out in the same way it always has.
When center fielders roam Minute Maid Park however, they're greeted with a hill and flagpole, something you seldom see in the field of play.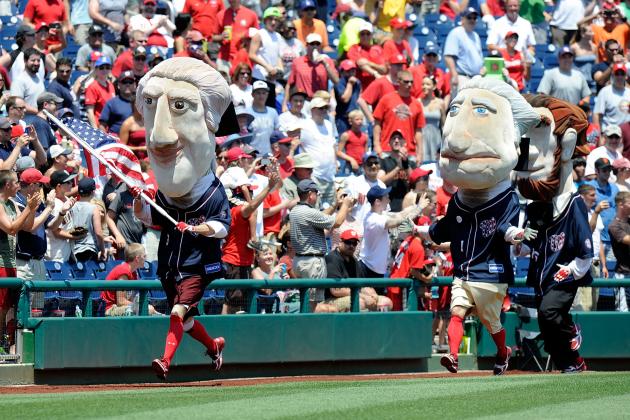 Greg Fiume/Getty Images

In our nation's capital, is there really a better way to celebrate the commanders-in-chief of our past than by having their blown-up heads race around the field? I think not.
Given all the different in-game races out there however, you'd have to wonder if a president, dot or sausage would have the edge in a showdown of the best out there.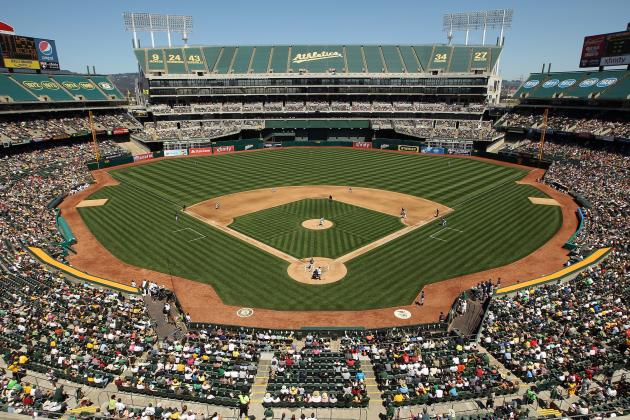 Ezra Shaw/Getty Images

There isn't a whole lot that makes the Oakland-Alameda County Coliseum stand out above the rest of the stadiums in baseball.
What's clear to see tough is just how much foul territory the home of the A's has in comparison to the rest of the league, something that pitchers have to love as they take the mound in Oakland.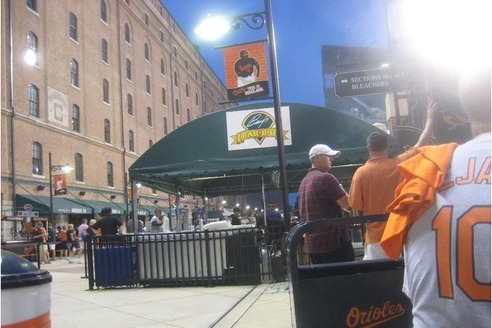 virtualtourist.com
It seems that the consensus choice of best food for anyone who has ever set foot in Camden Yards is none other than Boog's BBQ.
Boog's is serving up BBQ pork and beef that keeps everyone happy. Situated in the outfield seats, Orioles and visiting fans congregate around the area to pair the cuts of meat with their favorite beers.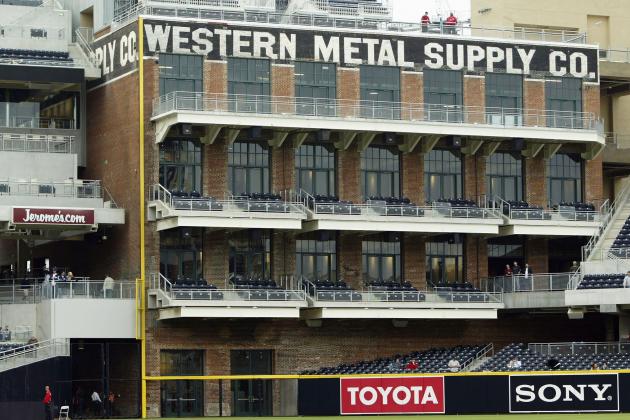 Jeff Gross/Getty Images

It really is nice to see new stadiums integrate parts of the area's past during construction and PETCO Park in San Diego certainly accomplished that when they left the old Western Metal Supply Company building in place.
Slated for demolition when the stadium was to be built, it instead houses suites, stores, rooftop seating and a restaurant for fans to enjoy while they take in the Padres games.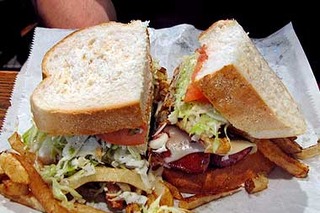 travelandleisure.com
Every time I see Primanti's on the Food Network or Travel Channel, I become instantly envious of those who get to feast on their sandwiches on a regular basis.
A historical landmark in Pittsburgh, Primanti Brothers have been stuffing citizens for nearly 80 years. In more recent history, they took to feeding the crowds at Pirates games.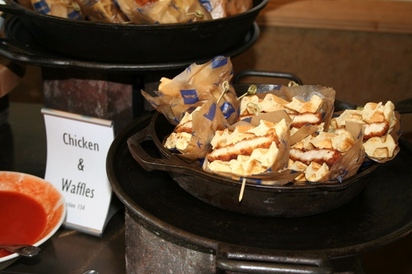 tedquarters.net
Combining breakfast and dinner in a very delicious manner, the Chicken Waffle Sandwich in Cleveland is simple enough that it's components can be tasted throughout.
If you're able to get past your skepticism, you might just find that this is an addictive combination.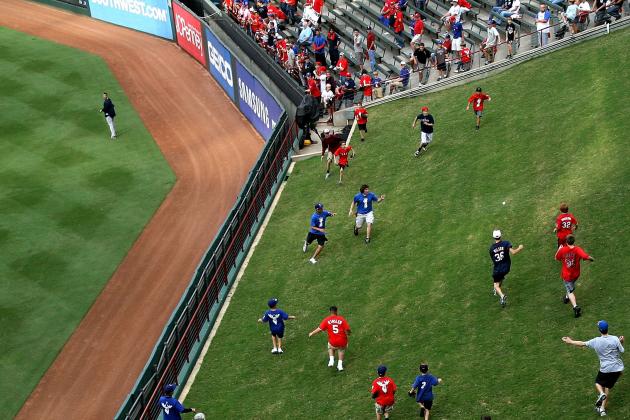 Ronald Martinez/Getty Images

There's no better feeling for a kid at a baseball game than to be able to head home with a souvenir baseball in his or her glove.
At Rangers Ballpark, people have a unique opportunity to get their hands on one, as the grass beyond the center field fence often becomes the site of a wrestling match as fans do everything to get their hands on home run balls hit into the area.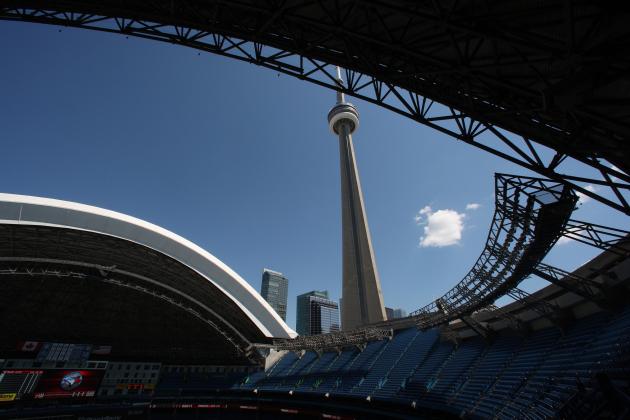 Tom Szczerbowski/Getty Images

OK, so maybe it is just a retractable roof.
But what some people may not realize about the one at Rogers Centre in Toronto is that it was the first fully retractable roof of its kind and was revolutionary at the time.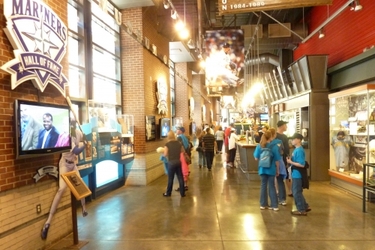 ballparkratings.com
The Baseball Museum of the Pacific Northwest in Safeco Field is one of the most elaborate of it's kind.
It provides a glimpse not only of the semi-professional teams that have played in the region, but also a great timeline for the history of the game itself.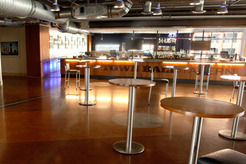 Twins.MLB.com
The Minnesota Twins did a great job at integrating the history of the franchise in every corner of Target Field when it was built a few years ago.
They also added some historical touches of other local franchises, as seen in the Town Ball Tavern located inside the stadium, which showcases a floor made from the very same floor that the Minneapolis Lakers played on prior to moving to Los Angeles.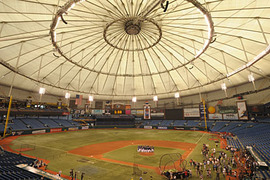 USAtoday.com
The catwalk in Tropicana Field may not be known for the most positive of reasons, as it has on quite a number of occasions come into play, but nonetheless, it's something that no other stadium has.
Not that the organization needs another reason, but the catwalk has to be one of many selling points on why the team needs a new home.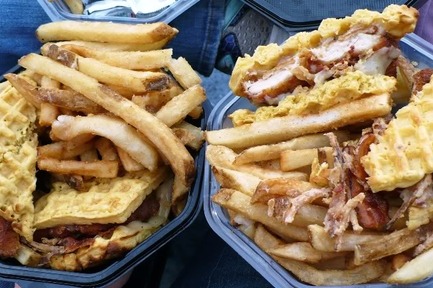 lovemybravos.com
The concessionaires at Turner Field in Atlanta certainly aren't lacking style points with their signature creation, the Hammer.
Encompassing multiple local staples, the Hammer combines two waffles acting as a bun sandwiching a chicken cutlet, onions, bacon, cheese and maple mayonnaise.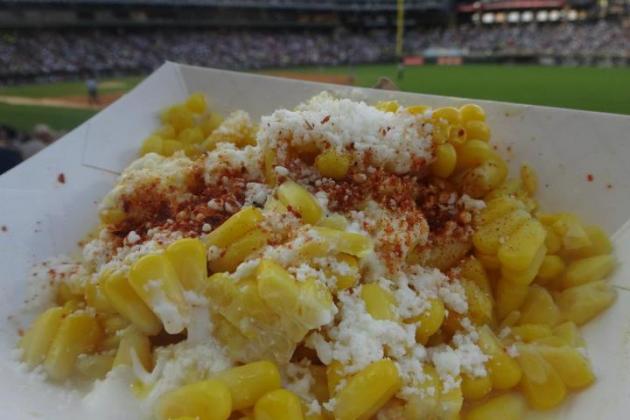 myboyfriendisabaseballfatty.com
I'm big on corn on the cob during a hot summer BBQ. It's a moderately healthy staple that I can feel good about eating...right before I dig into a juicy cheeseburger.
I can't say that I've ever heard of corn on the cob at a baseball game, so I certainly didn't know that the Chicago White Sox fans would be dining on corn off the cob. That said, if I ever watch an AL Central showdown at the Cell, I'll be sure to give it a try.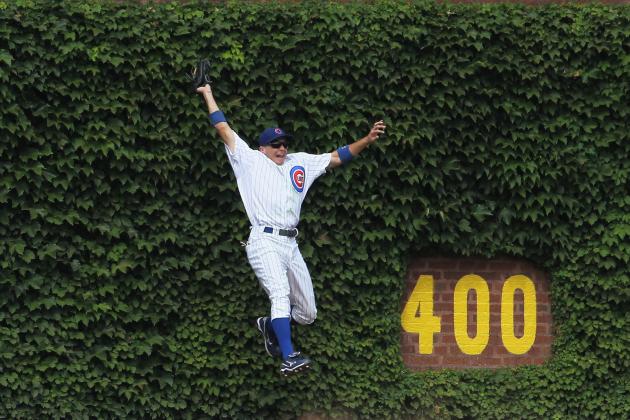 Jonathan Daniel/Getty Images

Just like Fenway Park has an iconic outfield backdrop with the green monster, Wrigley Field has the ivy.
It's an iconic feature in Chicago that you would have to think will follow the franchise for as long as it exists.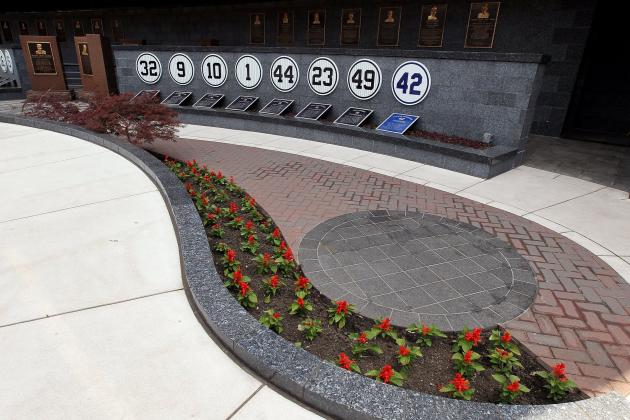 Jim McIsaac/Getty Images

The New York Yankees have a richer history than any other team in baseball and Monument Park beyond center field provides fans with the opportunity to take in every step of the franchise's greatness.
The plaques and monuments that call out the best players to ever don the pinstripes are remarkable and while there has been some criticism of it compared to Monument Park in the previous stadium, it's still something worth seeing time and time again.