Velasquez vs. Dos Santos 2: Cain Velasquez's 5 Finest Moments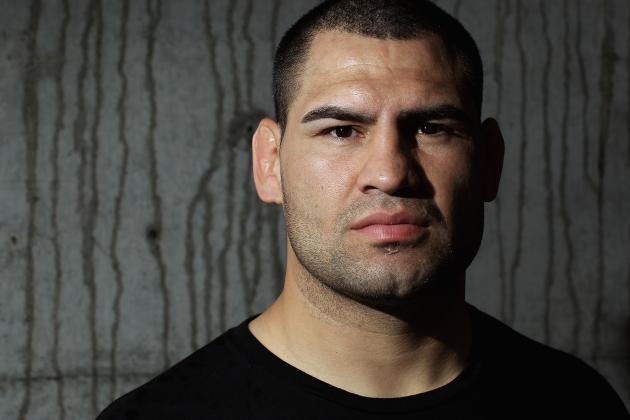 Cameron Spencer/Getty Images

Tonight, Cain Velasquez will attempt to reclaim the heavyweight title from the man who beat him for it, Junior dos Santos.
Velasquez has not had a very long career thus far. He has only had 11 pro fights, and he is 10-1 in those fights, with nine finishes.
Even though he hasn't had a long career, he has still had several memorable moments.
Here are his top five moments in MMA.
Begin Slideshow

»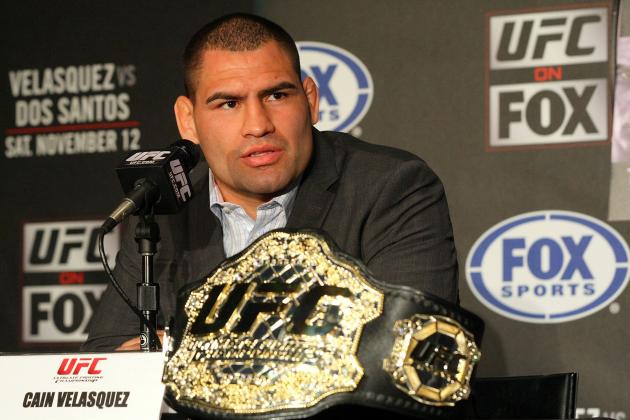 Victor Decolongon/Getty Images

The first big test in Velasquez's career came in the form of Cheick Kongo. Velasquez was 5-0 at this point in his career and was 3-0 in the UFC.
The fight against Kongo was a big step up in competition for Velasquez, as Kongo was on a three-fight win streak at that point and was looking like a serious contender.
Kongo rocked Velasquez in the fight, but the latter was able to rely on his wrestling to get Kongo down and win the fight by decision.
The decision was Velasquez's first and only fight to go more than eight minutes.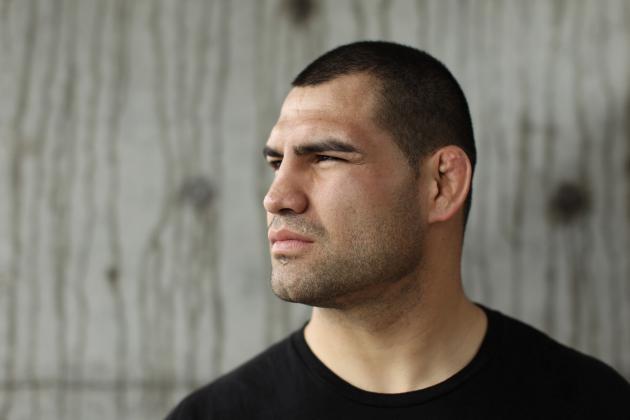 Cameron Spencer/Getty Images

Velasquez was signed to the UFC when he was just 2-0. He made his debut at UFC 83 against Brad Morris, who was also making his debut. Velasquez made quick work of Morris, as he finished him by TKO in just over two minutes.
It was the first of many UFC wins for Velasquez.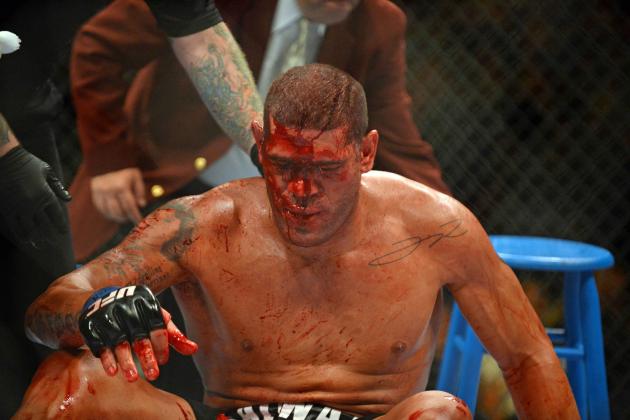 Ron Chenoy-USA TODAY Sports

Velasquez's most recent fight came against Antonio "Bigfoot" Silva at UFC 146. It was his first fight after losing the title, and he came out and made a serious statement.
He took Bigfoot down within seconds and finished him in about three-and-a-half minutes. It was a big win for Velasquez, as it got him the title shot tonight.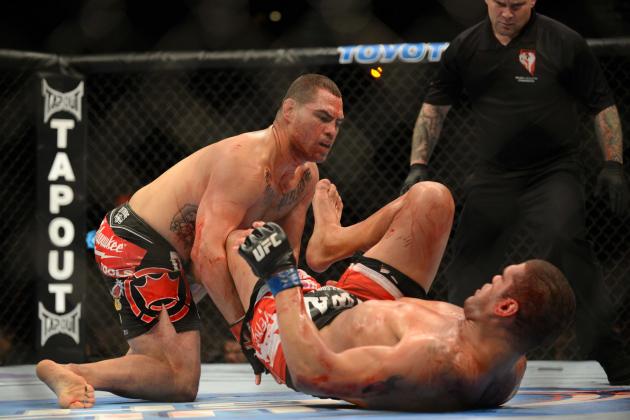 Ron Chenoy-USA TODAY Sports

At UFC 110, Velasquez had one of the biggest fights of his career. He got to face off against the Pride legend Antonio Rodrigo Nogueira.
Nogueira was coming off a unanimous-decision win over Randy Couture in the Fight of the Year for 2009, and the fight between these two was to be a heavyweight-title eliminator.
In just two minutes and 20 seconds, Cain knocked out Nogueira and earned himself a shot at the heavyweight title.
Victor Decolongon/Getty Images

At UFC 121, Velasquez got to fight against Brock Lesnar for the heavyweight title. Nobody was sure how this fight would go. Some said Lesnar's strength would be too much for Velasquez, while others said that the speed of Velasquez would be too much for Lesnar.
Velasquez turned out to be the better of the two, as he earned the TKO over Lesnar in the first round, and became the UFC heavyweight champion.
Tim McTiernan is a Featured Columnist for Bleacher Report. For the latest news on everything MMA, follow him on Twitter @TimMcTiernan.