Dos Santos vs Velasquez: 5 Things to Watch for from Velasquez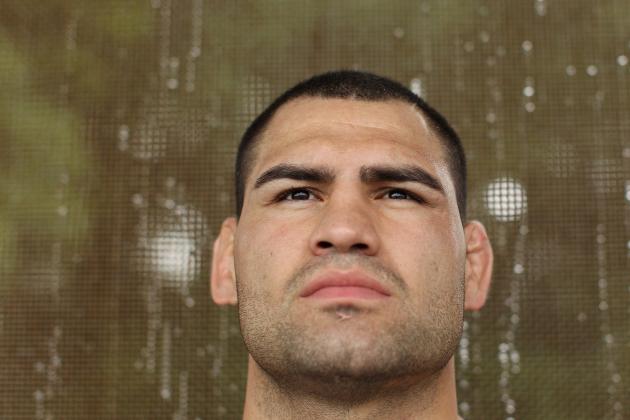 Cameron Spencer/Getty Images

Tonight, Cain Velasquez will attempt to reclaim the heavyweight title from Junior "Cigano" dos Santos. Velasquez lost the title at the first-ever UFC on Fox event, and he has been on a mission to get it back ever since.
He had a fight against Antonio "Bigfoot" Silva, and he plowed right through him en route to this title shot.
The first fight between Cain and dos Santos lasted only 64 seconds, so expect to see a lot more out of Cain this time.
Begin Slideshow

»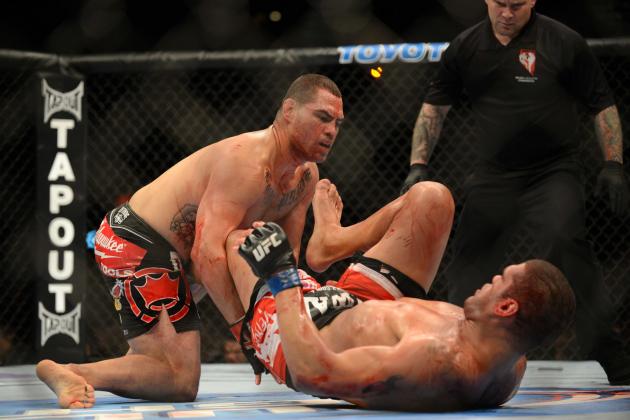 Ron Chenoy-USA TODAY Sports

In the first fight, Cain only attempted one takedown, and it was a halfhearted attempt at that. He was knocked out moments later.
This time, you can be sure that Cain will shoot, and shoot often. Nobody has put dos Santos on his back yet, but Cain will be looking to be the first to do so.
Expect a very early shot from Cain.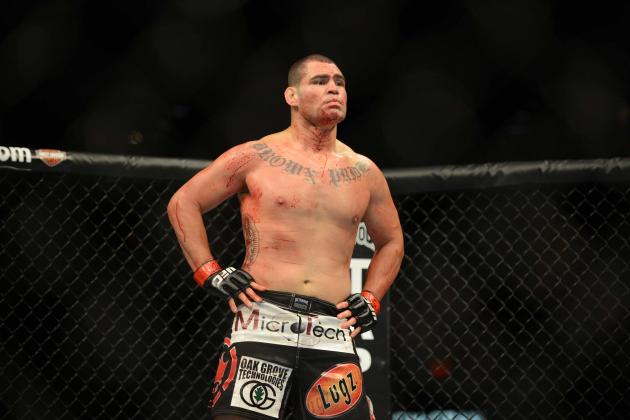 Ron Chenoy-USA TODAY Sports

In the first fight, Cain's game plan clearly involved taking away the lead leg of dos Santos. He threw several leg kicks early on.
You can be sure that the leg kicks will still be a part of Cain's plan, as the leg kicks could lead into the takedowns and take away dos Santos' mobility.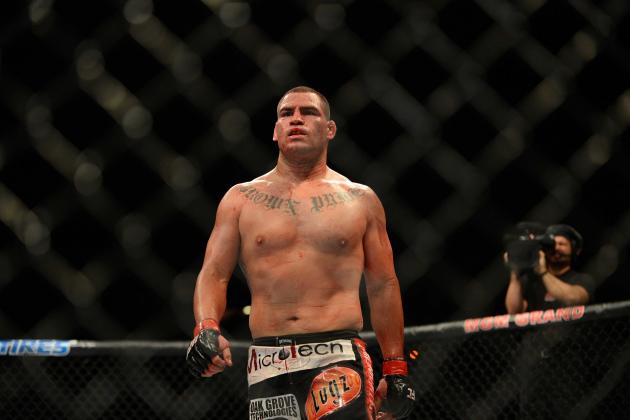 Ron Chenoy-USA TODAY Sports

In addition to the leg kicks, you will see every manner of striking from Cain. Cain will throw hands, feet, knees and elbows.
He will throw everything he can to try and hit dos Santos, and you can expect to see just as much striking if Cain gets the takedown.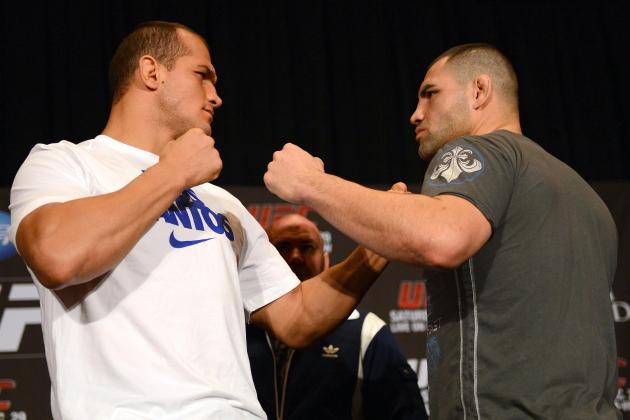 Jake Roth-USA TODAY Sports

Should Cain land the takedown, he will look to throw down some serious ground and pound.
Nobody has gotten dos Santos on his back yet, and if Cain is able to do it, his confidence will skyrocket, and he will throw heavy ground and pound at dos Santos.
If the fight goes to the ground, there's just one more thing that we may have to watch for from Cain.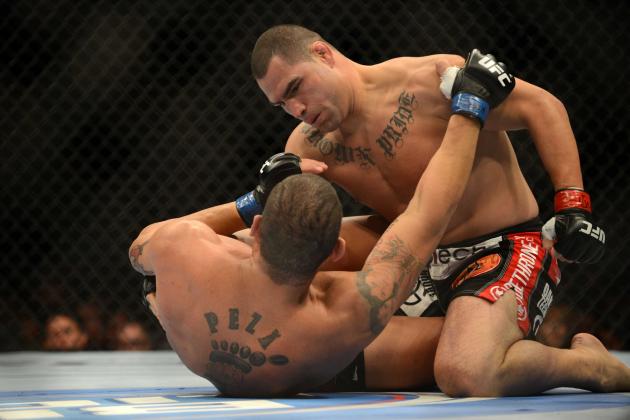 Ron Chenoy-USA TODAY Sports

It has been said that Junior dos Santos has outstanding jiu-jitsu, and that we just haven't seen it. He trains with the Noguerias, so it is not unbelievable that he has a good ground game.
If Cain takes dos Santos down, and JDS does have great jiu-jitsu, we will get to see how Cain's submission defense is.
Tim McTiernan is a Featured Columnist for Bleacher Report. For the latest news on everything MMA, follow him on Twitter @TimMcTiernan.